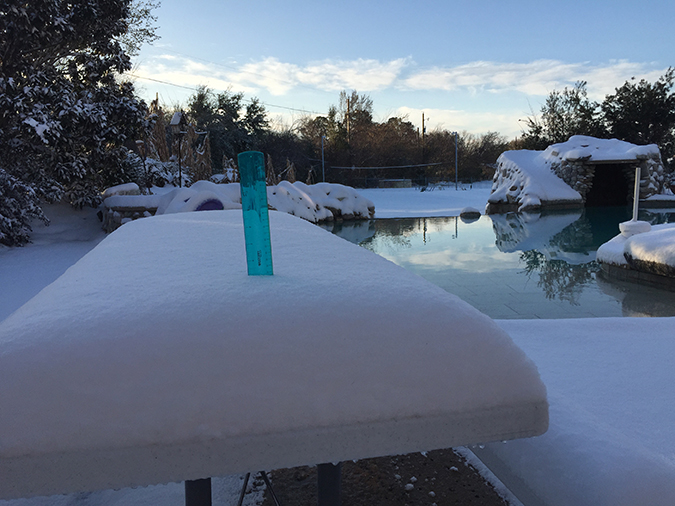 It's FRIDAY!!! I can't wait to sleep in tomorrow. Well, until like 8:30 am. My teenage self wouldn't believe that "sleeping in" and "8:30 am" coming out of my mouth in the same sentence would be possible….but I wake up so early every other day of the week that my body is used to getting up before the crack of dawn! So I'll take sleeping in until 8:30 am and love every extra freaking second.
In other news, I'm glad I made it home from Texas on Wednesday. My friend sent me this photo of her mom's back yard. It snowed 5 inches overnight! The world's weather is little sceewompus right now, wouldn't you say?
Okay, I was SO EXCITED when I saw this sale this morning you guys. Like SO EXCITED! (did you catch that? I can repeat it again for emphasis…if you insist).
I LOVE Cole Haan's men's dress shoes. They are so classy and well made. We got Tyler some at the Nordstrom Anniversary sale last year and I always ask him to wear them instead of any other shoe because they are so sexy. That's really the only way I can describe them. SO sexy. There are lots of colors to choose from in each style. And they are only $99!!! That's 50% off!! You guys, this is a KILLER deal!! Snatch up a pair (or two) for your man so he can be as sexy as mine. See all styles here 🙂