NOTE: Hi, new friends! Many of you are coming to this post from various locations so I wanted to let you know what this post and my blog are all about. I wrote this post as I was going through my 3rd IVF cycle as a letter to my future child (I have twins now, but didn't know it then!). Letters to my future child are how I documented the IVF process. Looking back, this is the cycle that worked and this is everything that we did during that cycle, so I wanted to share it again in case it helps anyone in their process to parenthood. You can see on the top of my blog that I have an "infertility" heading, and if you hover over that, you can see the topics where I have a lot of information about our infertility journey, IVF, and my twin pregnancy. I continue to post every Monday, Wednesday and Friday about my life with my boy/girl twins (meet Harris and Goldie!) and really great deals on high quality items that I personally use and love. Welcome! xo Jenica
_______________________________
To my beautiful child,
We had a good and very busy week! Almost every night was spent at a different Christmas party and we loved it. It's a busy time of year and I have to be careful not to wear myself out!
Since I gave myself the estradiol valerate injection a day early this week, my IVF coordinator told me to inject my other shot that week a day early too and then get back on the Tuesday/Friday night schedule after that next week. I felt super tough when I told your dad to just hurry and give me the shot instead of taking 10-20 minutes without various antics like crying, throwing myself onto the bed or saying, "I don't even want a stupid baby." Go me!! Celebrate the little victories. I'm getting tougher and tougher.
This morning at 8 am I went into the fertility center to get the neupogen put in.
I have had the neupogen in my fridge for the past few weeks. This medication isn't covered by insurance because it's not FDA approved for infertility, but I'll spend an extra $400 to get you here. You just remember that when I'm asking you to clean your room. Anyway, I was talking to the nurse more about it today and she said that it basically communicates with the embryos when they are implanted to make them stick better. That is the exact scientific definition. She went on to say that studies are being shown that some women don't have a protein in them that helps with implantation, and this helps with that. My doctor puts it in 5 days before transfer because that's the ideal time to get my uterus ready. What the nurse did was take a catheter and inject it into my uterus that way. Before she did that, I also had her give me my progesterone shot which I started this morning. Your dad was going to be at church by the time I was done with my appointment so I brought it for her to do. I am fine giving myself the shots in my tummy, but the shots in my booty are a different angle…if you know what I mean.
Starting today, I give myself the progesterone shots every morning. If I get pregnant, I will continue to give myself these shots every morning for 12 weeks. There is way more medicine in these shots (1 ml instead of .15 ml) so they make the area a lot more sore. Basically, have someone punch you in the butt really hard, and wait for it to bruise a bit. That's how my butt feels!
We are feeling really great about the transfer coming up on Friday at 1:30. We have done 4 things differently this round than we have done in our previous 2 IVF cycles:
1) I gave myself human growth hormone shots 5 days before egg retrieval to strengthen my eggs. If you're an NBA Allstar, don't blame me.
2) Dr. Foulk removed 2 polyps in my uterus
3) A neupogen wash inside my uterus 5 days before implantation
4) Acupuncture
I think that everything is lining up well and we feel very hopeful. I feel at peace with what we are doing and feel that we are making every possible effort to get you here. Now we are putting it in God's hands. If you are meant to come to us, you will. If now is not the time, we will continue to try and trust that God is guiding our lives as He wants them to be.
I felt such a peace at church today and really know that if this IVF round isn't successful, that we will be okay. I think it will work, I'm not saying that, but what I am saying is that I know I can turn to Christ if it doesn't and He will help us carry this burden. He is the Prince of Peace. Who doesn't want more peace in their lives? I think we get so caught up in everything that we need to accomplish and our trials that we need to get through, that sometimes we forget that we have help. So many talks at church today reminded me of that. I can turn to Him and I can accomplish all that I am tested with.
We watched this movie during young women today and I practically bawled like a baby because I was so touched by it! It's called, "He Knows My Name." I know that Christ knows each of our names. It's hard for my human mind to wrap my head around that fact that there are billions of people in this world and yet He cares for me individually, but I know that He does. He has put people in my life and I've gotten special, encouraging emails and messages from people with exactly what I need to hear in that moment which reassure me He is watching over me. I feel like a burden was lifted from me today. I have been a bit worried lately. Now I know that I will be okay no matter what.
We love you, baby!! We really do. We haven't met you and yet we love you so dearly. Your dad melts my heart. He always points out the cute babies in church. Today he leaned over and said, "that baby is so cute; she is so small." We had two cute little boys crawl over to us at separate times in Sunday school. They both couldn't stop smiling at your daddy! He also told me yesterday as we were driving that he can't wait to spend time with you. You are so lucky to have him. He is everything to me and he will be everything to you too. He'll make you laugh when you think you can't find your smile.
You're worth it! Thanks for helping us learn so much. Thanks for helping us truly value the role of motherhood and fatherhood. We wouldn't change a thing.
xo
Mom
Our Parcell Sunday Selfie after church today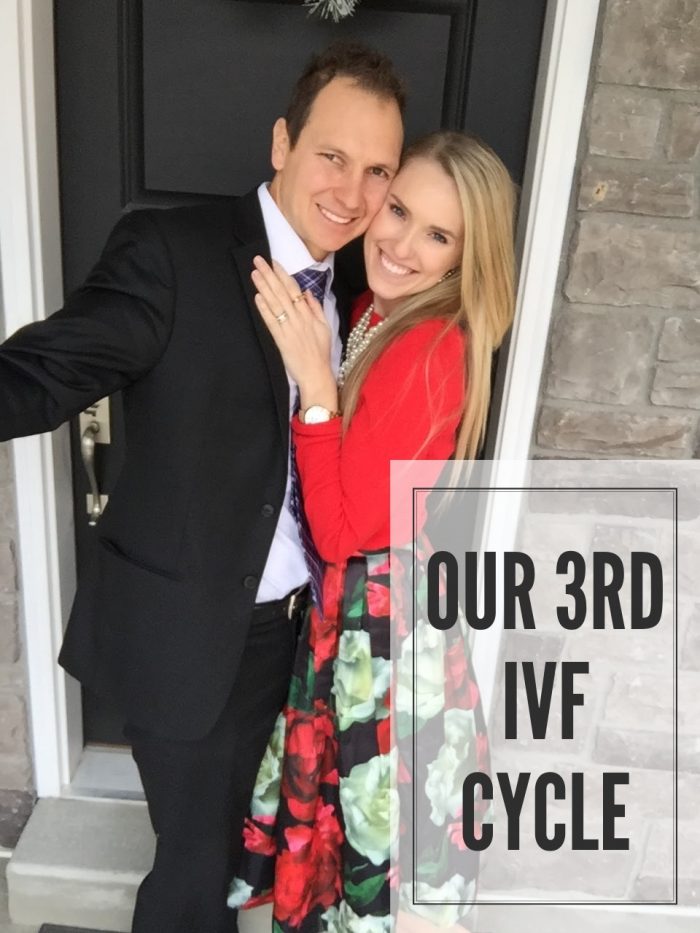 Squishing his cheeks cause I love them. I'm going to squish your cheekies too 🙂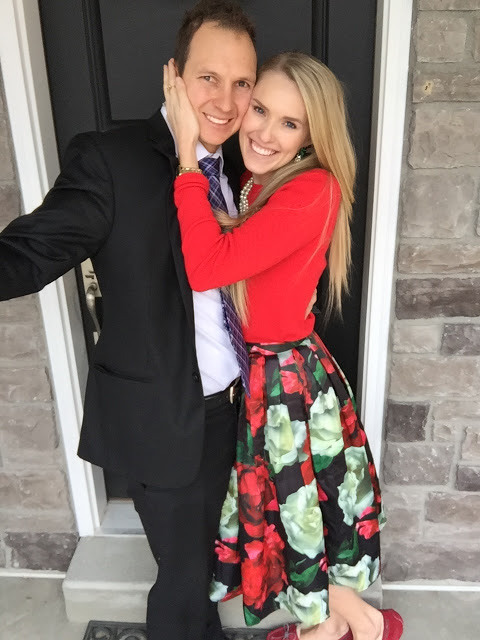 He'll look at you like this, too 🙂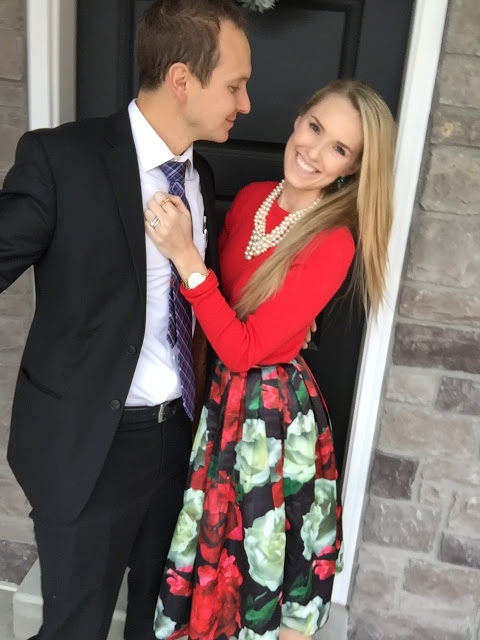 The Utah Fertility Center, a waiting room I have seen dozens of times.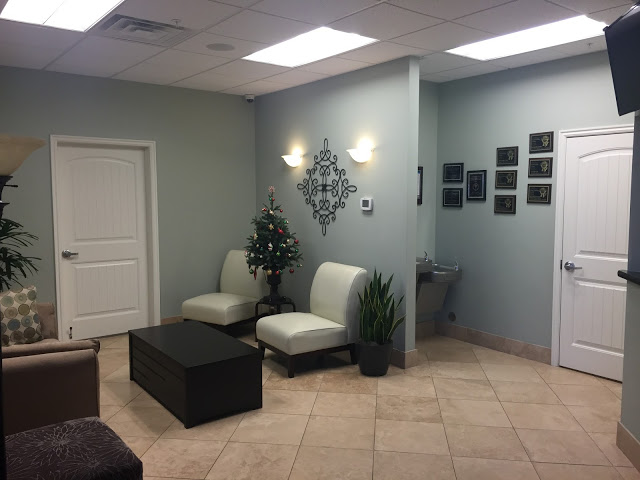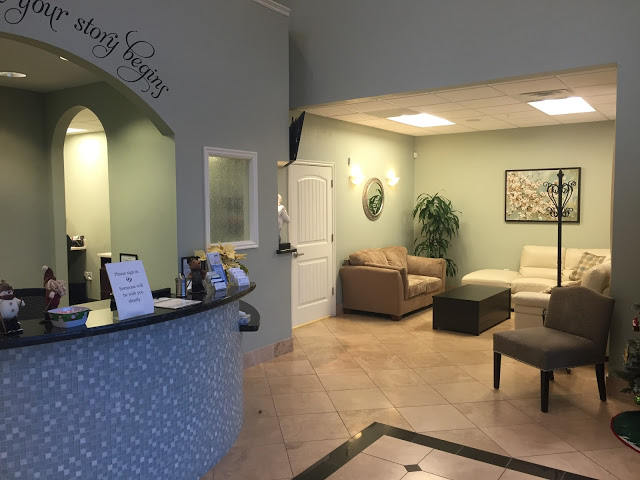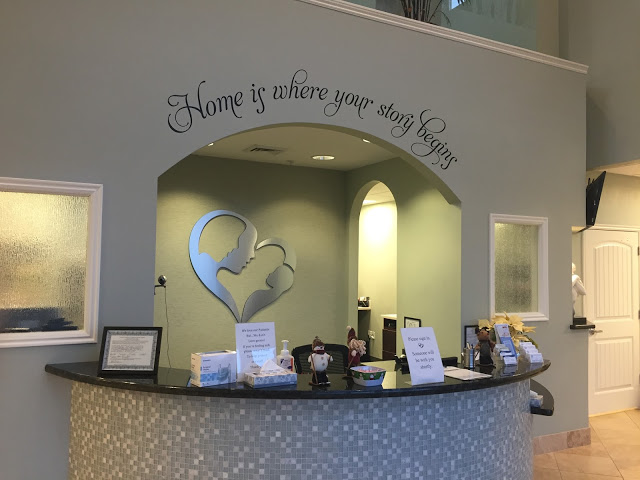 The Neupogen and progesterone from today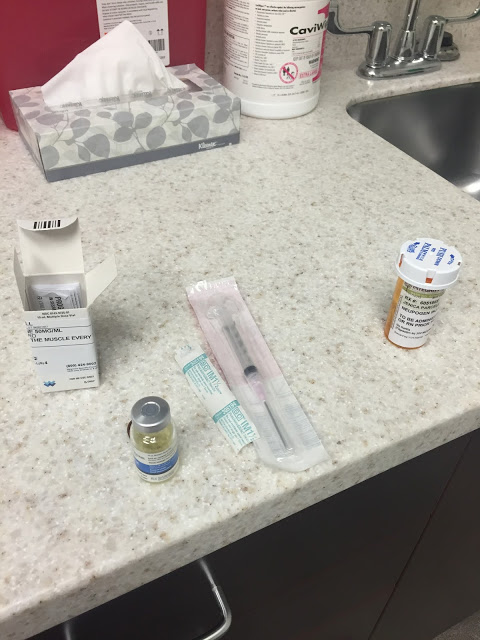 The appointment was at 8 am today so my hair was still up and wet after my shower. I came home to blow dry it afterward then headed to church. If someone is ever a few minutes late to church, don't judge them! They might have just had a doctor's appointment for neupogen. Or they might have pushed the snooze button too many times. I've been guilty of both 🙂 You never know.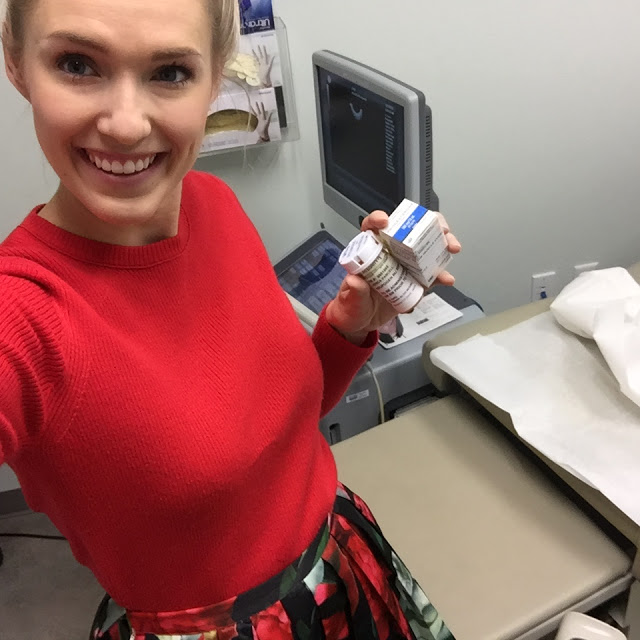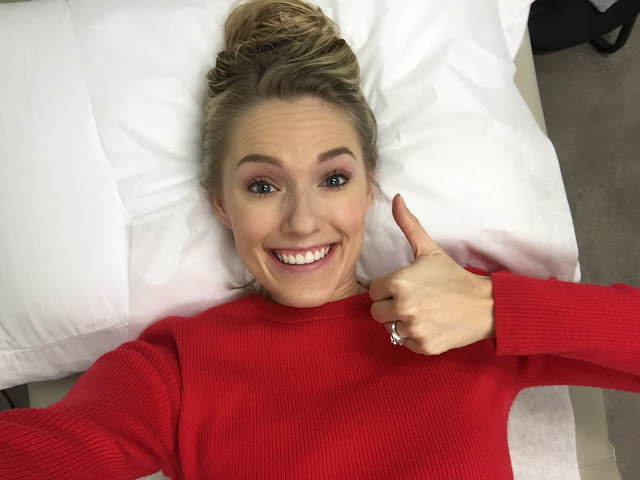 One of the cute boys that wanted to come hang out with your daddy. Look at his cute little glasses!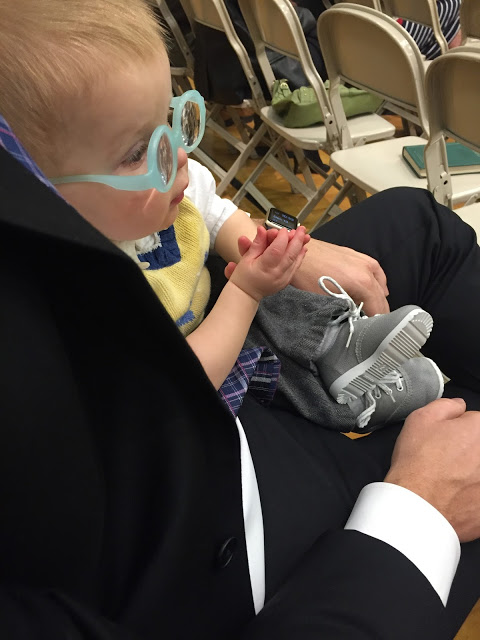 I got two pair of Woven Pear socks at my friend Jenni's event on Wednesday night. Your dad has since worn both of them! Ha ha he said the boys at church thought his pineapple socks were the coolest.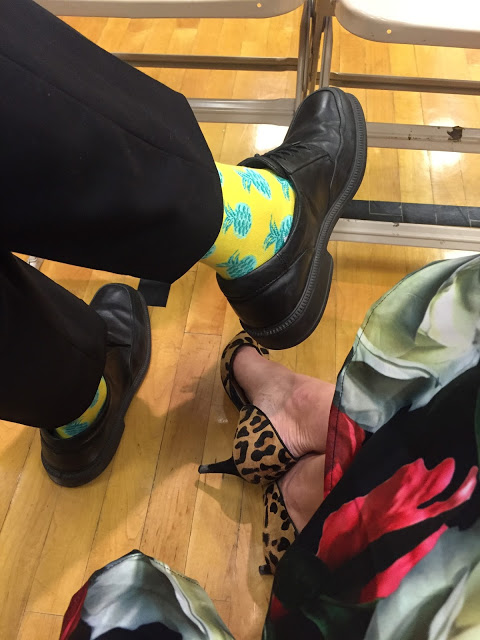 And another shot after church. I think your dad is so cute I can hardly handle it. I'm just saying.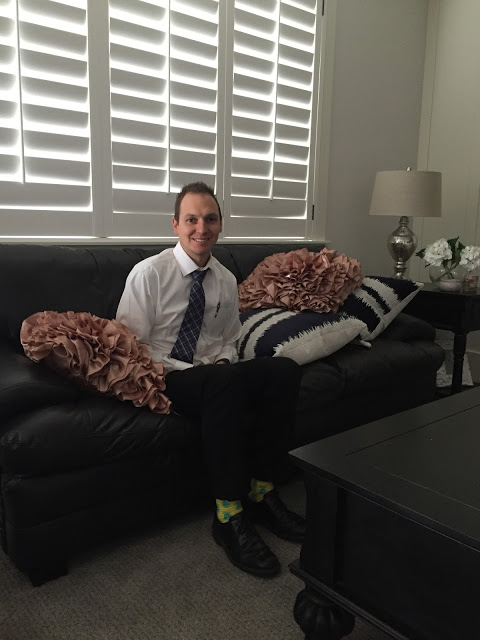 I had music on before bed the other night, so your dad sent me a bunch of different texts to get my attention to turn it off so we could go to bed 🙂 Ha ha ha I love him. My favorite is "no more mucus." Auto-correct – no more music is what he meant! I, of course, was rolling.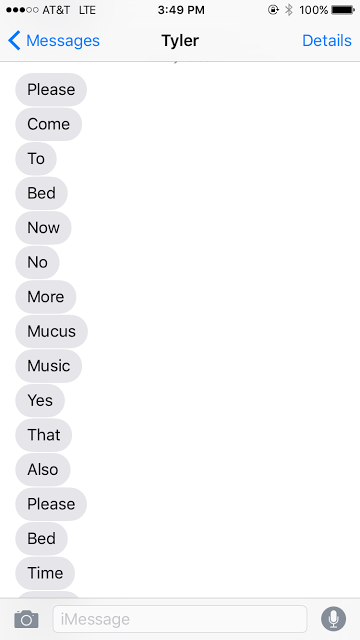 Oh, and what a lovely text just now as I was writing this! And you wonder how I stay positive? Your dad cheers me up if I ever get down!