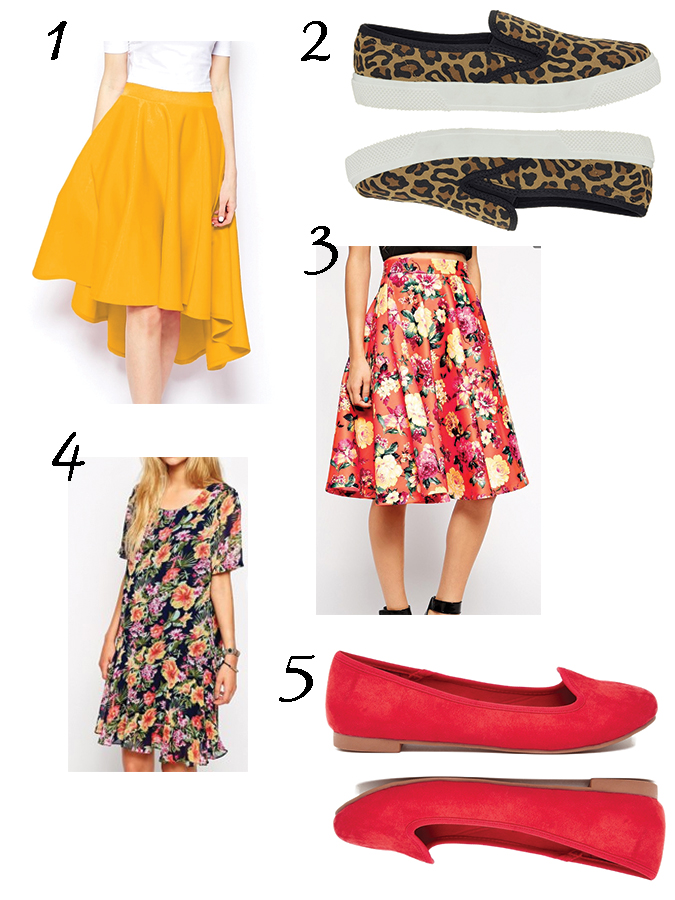 It's no surprise these days that I LOVE ASOS. Everything I have ordered from that company has been incredible quality. It's my new go-to place for buying pretty dresses and skirts. For me, finding dresses and skirts that are long enough can be a challenge so it's nice to have somewhere to turn!
Their new fall collection is so beautiful and right now you can get 25% off plus free shipping and returns. I have chosen my favorite items above and you can check out everything included in the sale by clicking here.
1 | ASOS Midi Skirt in Scuba with Dipped Hem – $66.65 $49.51. That hem! And I LOVE the color which I find goes with everything. I have a skirt this color and it is my most worn skirt in my closet!
2 |
ASOS DOCKLAND Sneakers | $38.09 $28.56. If you've been following along for a while you know I am obsessesed with leopard. The price point on these beauties is just right too!
3 |
ASOS Floral Midi Skirt In Scuba | $66.65 $49.51. I have a dress in this same material that I ordered this summer and I LOVE it. It's very rich feeling and very high quality. This is a great price for a skirt of this quality.
4 |
Vila Flower Print Dropped Hem Dress | $66.65 $39.04. I think have a thing for pretty florals this Fall. And how comfortable would this dress be? I love wearing dresses because they are quick and you look like you really made a lot of effort even if you didn't that morning 😉
5 |
New Look Jig Orange Slipper Flat Shoes | $30.45 $21.90. I have a MAJOR thing with anything burnt orange and these shoes are no exception. Plus I love loafers. These would make a pretty statement.
I hope you have a beautiful day! You deserve it.