Hey, y'all!! I hope you had a great holiday weekend! I spent mine sleeping and cuddling my babies, and hanging out with our family. It was so nice and a great way to recharge, especially since I had a cold.
We're all busy and we all want to know the best of the best when it comes to good deals. I did my research and wanted to give you my top favorites today on Cyber Monday!
1. The Instant Pot – $68.95, reg. $119.95!!! You guys, I'm literally OBSESSED with this new kitchen appliance. Basically, here's the run down: You know how you can cook easy meals in a crock pot? Well, what if you forgot to put the ingredients in the crock pot in the morning? Welcome the Instant Pot. No more spending hours cooking. You get home from work and want soup in less than an hour? Done. I first heard about this from a few online sources, and then some of the NICU nurses were talking about how much they loved it and how they could make things like homemade Mac and Cheese in 4 minutes. YES, you hear me right. I bought one and I'm literally in LOVE. I made a homemade chili in 45 minutes. I made chicken tortilla soup from frozen chicken in 35 minutes!! I'm SO in love, I daresay this might be my favorite kitchen appliance which is saying a lot because I LOVE my Blendtec.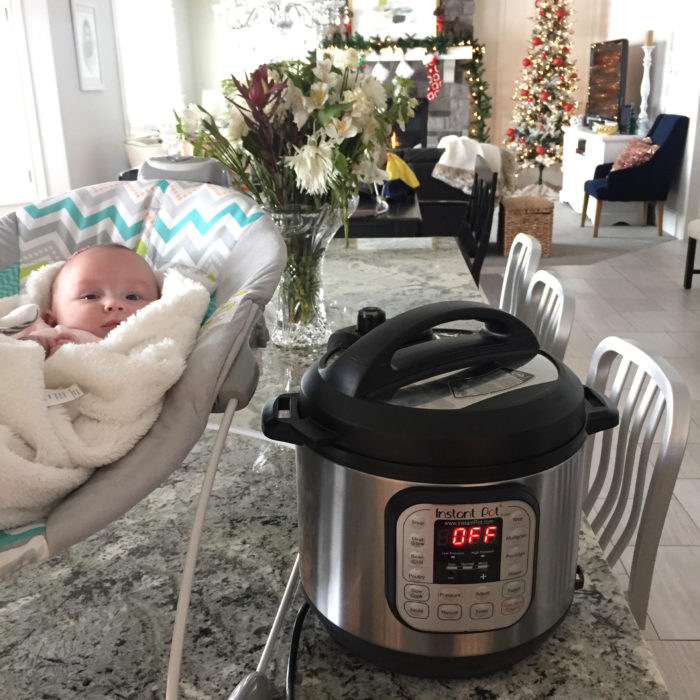 2. Nordstrom – they're offering an extra 20% off already reduced items and there are SO MANY GOOD DEALS! Here are my favorites:
3. 25% off all Clarisonic face cleaning brushes and replacement heads!! I have been too lazy lately to use this every night and I have noticed a MAJOR difference in my skin. My breakouts are WAY worse when I am not using my Clarisonic to clean my face each night. 25% off sitewide is a HUGE savings! It's $126.75, reg. $169. I have the Mia 2 and I love it. Use code CYBERWOW at checkout 🙂 

4. Amazon – Extra 30% off select clothing shoes, jewelry and watches!! These coats are a great deal (the discount will be added at checkout).
Happy shopping my friends!