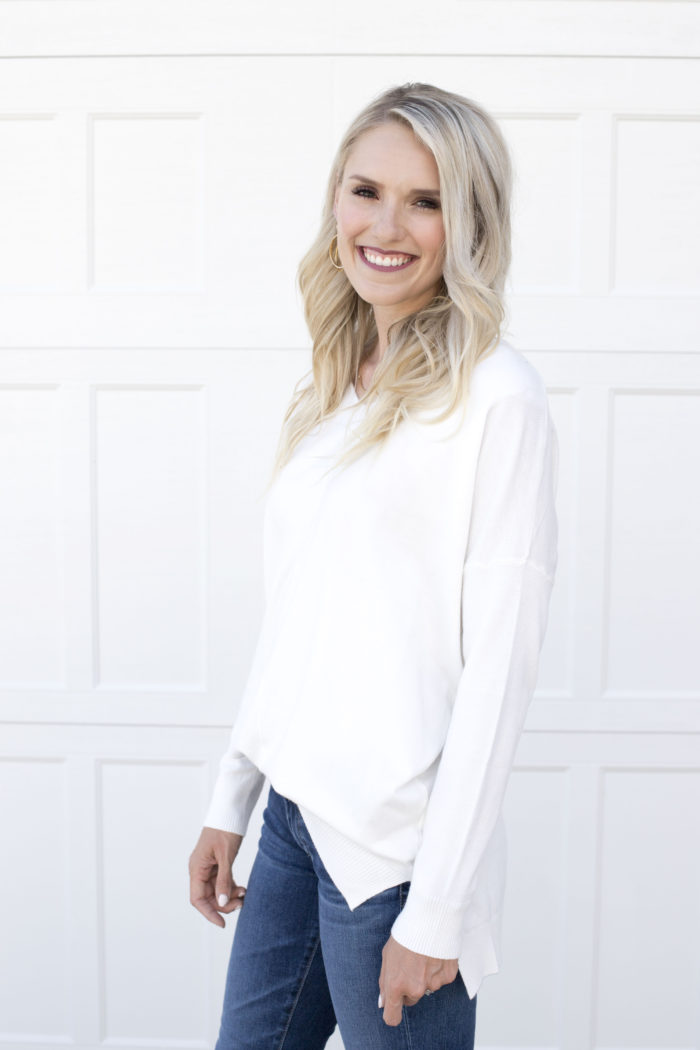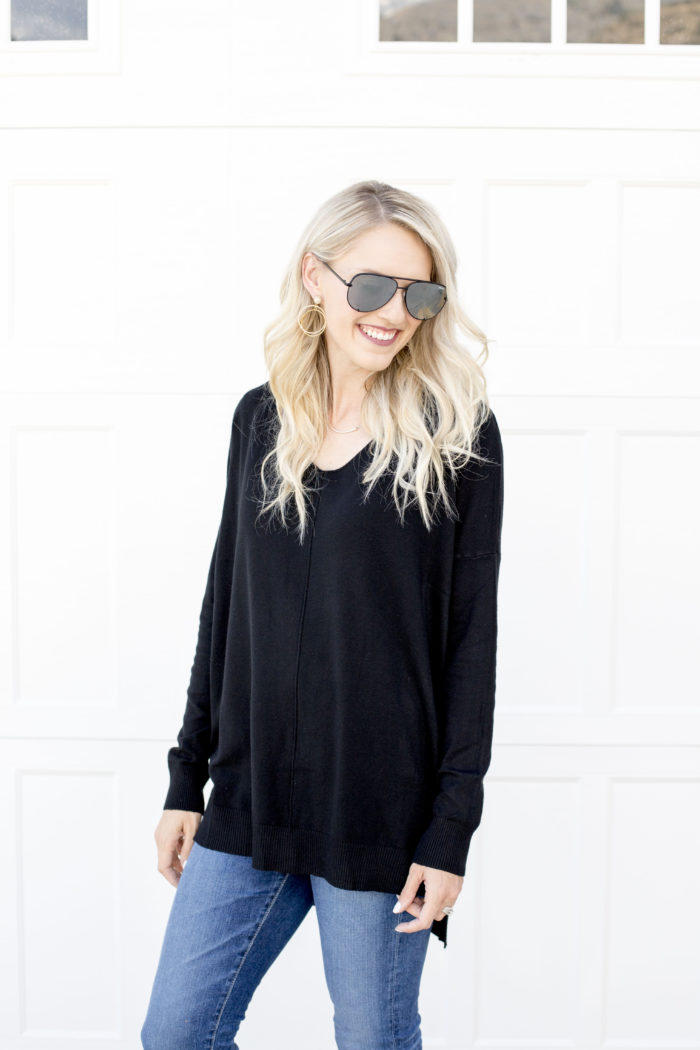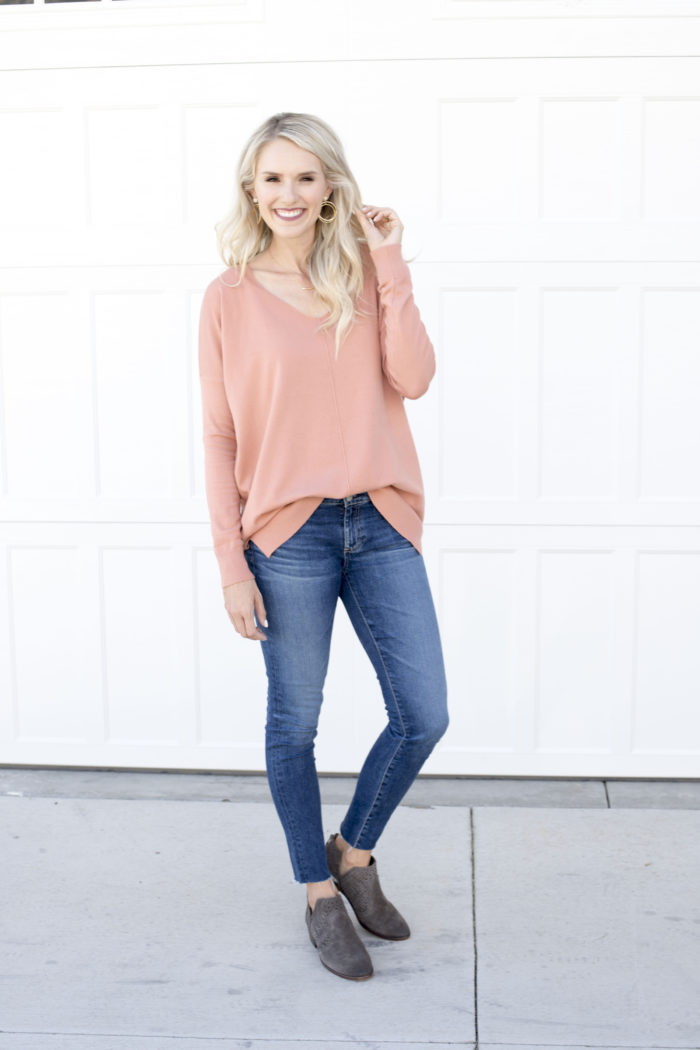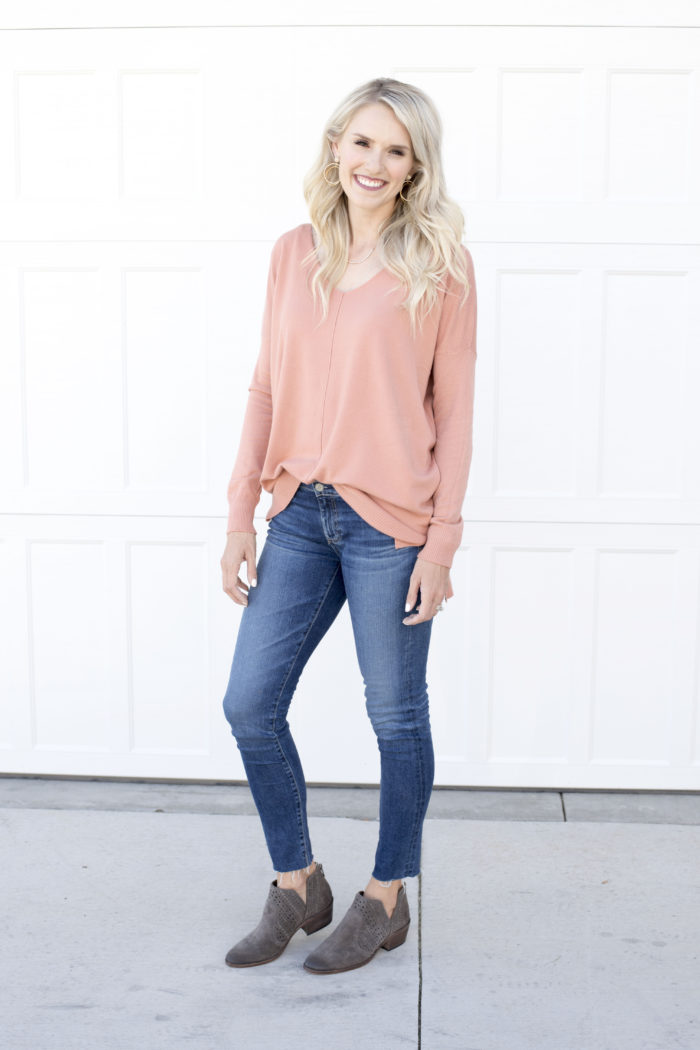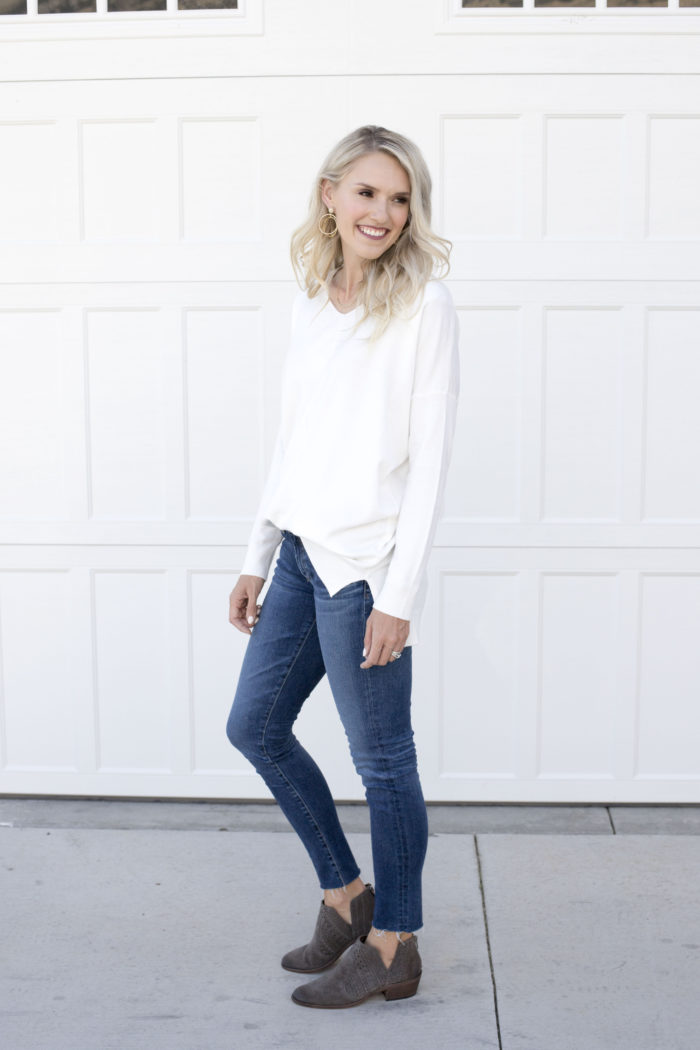 Sweater (mega sale!!) | Jeans | Booties (mega sale!! Order 1/2 size DOWN) | Sunglasses
The BEST Cyber Monday sales are HERE!! It's the one time of the year when all the sale forces in the universe combine to give you, yes you…sitting in your PJ's in your house hopefully…the chance to score it all for a great price. It's perfect timing because Christmas is just around the corner and no one likes to go into crowded stores when you can have your presents safely delivered right to your porch, nestled on top of that cute Christmas rug.
---
---
THE BEST CYBER MONDAY SALES
---
---
MY FAVORITE SWEATERS ARE ON SALE!!  – I have been wanting to tell you guys about this deal for WEEKS but have been holding it in!!! OH MY!!! It's finally here. So, if you're new around here, here's the story. Last year, I fell in love with this gorgeous sweater I bought at Nordstrom. It was $45 and just like this sweater here. I found out about a month later that my friend Courtney was selling the exact same sweater at her clothing company. It has been so popular that they were straight to the manufacturer themselves and had it self branded so they could offer us a KILLER DEAL on it. This is the best deal I have ever seen on my favorite cozy sweater of all time!! It's soft like cashmere (seriously) and amazing quality. Literally everyone who has ever bought it loves it and I get "thank you for telling me about this sweater!" comments all of the time. Well, it's BACK and the best deal they have EVER SOLD IT. Use code CM2017 at checkout to get the sweater for $28.95 + free shipping!! It runs true to size (I'm wearing a S/M in the photos above). This deal is MONDAY ONLY and I promise that you will want to snag at least 2.
Nordstrom – You can get an extra 20% off some of the absolute best items that are already on sale so it's DOUBLE DISCOUNTS and I'm absolutely dying at how incredible some of these deals are. I just got this shirt, ($33.12!) this shirt ($25.56!) and this shirt ($28.56!) for Tyler, this sweater dress ($31.12!) and these UGG boots for me (40% off!!) Below I rounded up my favorite items for men and women at Nordstrom for Cyber Monday that are on sale and they are GOOD!! Also, you need these booties. They are a killlller deal!! Order 1/2 size down.

Supergoop! – You probably didn't expect me to put a sunscreen in this list but I recently started using this Supergoop sunscreen this summer and I seriously love it. I love the mousse because it's extremely easy to rub in and this is important to me because I have myself and two babies to rub it all over! Time is key and this sunscreen is incredible. I LOVE this setting mist because it's designed to go over your makeup!!! And it's SPF 50!! I used it today in Cancun and I'm obsessed with how easy it is to spritz on. Tyler used it too because he absolutely hates rubbing in sunscreen. It's genius! This Shine on Lip Screen is designed to go over your lip color, and it's nice and glossy. Amazing. I love this lip balm, too. I love this kit to bring on vacation. Use code SGHOLIDAY to get 25% off at checkout + select items are 50% off!