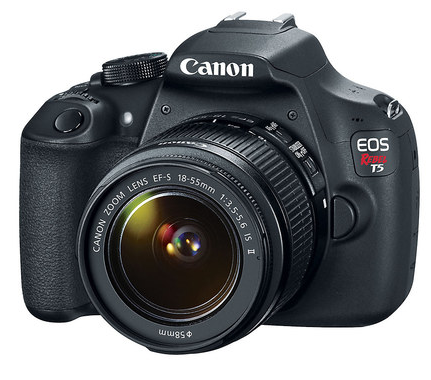 I normally don't post on Sundays much, but I HAD to share this deal with you! Get this Black Rebel Canon T5 DSLR Camera & 18-55 Lens Set for only $399.99!!! The original price is $550, and Amazon sells it for $449 so you are getting it for $49.01 off the lowest price I can find it for!
I LOVE my Canon Rebel. I use it to shoot everything I post on A Slice of Style. If you get this, I would also recommend getting the Canon EF 50mm f/1.8 II Camera Lens which has a really good

f stop

which means you get those photos with the pretty blurry background. One of my friends is a photographer and videographer and she recommended this lens to me just yesterday actually. I already had it, but that's a testament to how great it is.
Another thing that's great about the Rebels is that they are a lot lighter than other DSLR's so it makes taking them on vacation a little easier.
If you've been wanting to get a DSLR, this is a great time to do it!