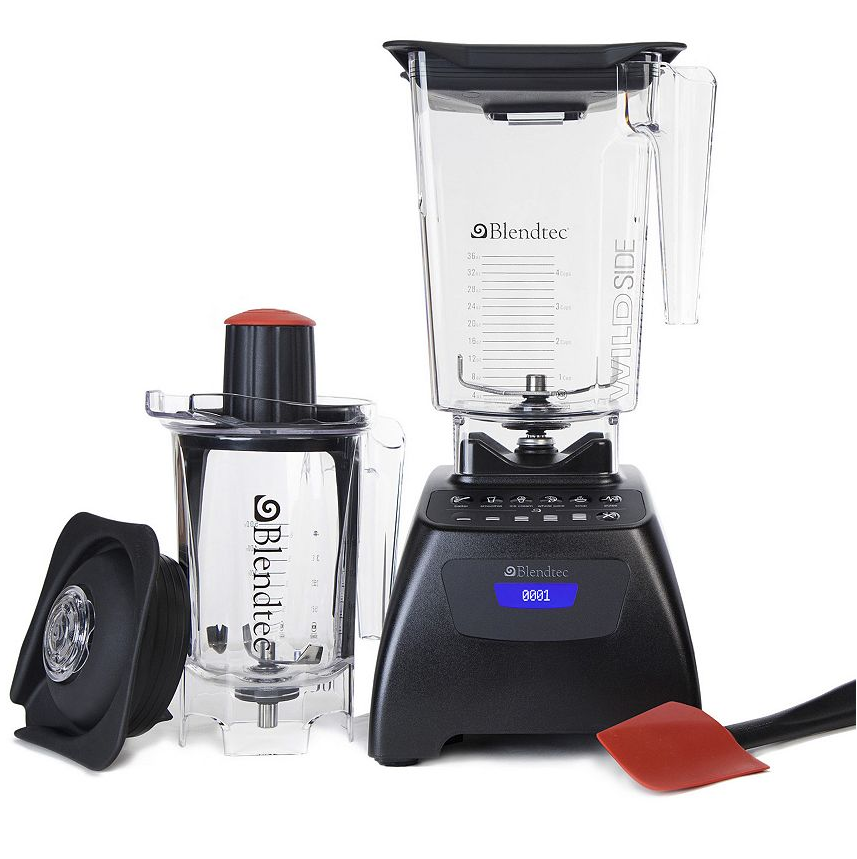 HAPPY FRIDAY! I hope you have some killer plans scheduled for this weekend. It's been SO warm here in Utah for January. I think it got up to 65 degrees yesterday. I sat in my back yard for an hour working on my computer in short sleeves. That is totally unheard of in January and I'll take it! Last year I'm pretty sure there was a foot of snow at this time.
Okay, you guys. I found an AMAZING deal for you on a brand new Blendtec signature series blender that comes with a Twister Jar as well to make smaller amounts of things like almond or peanut butter.
The original price is $599.99. It's on sale for $499.99. If you use codes DARLING and HOME15 it drops to $387.99 AND you'll get $70 in Kohl's cash to use on anything you want to buy at Kohl's later. This means your total for the blender (after the Kohl's cash back) would be $317.99 + tax (which varies by where you live)!!! In Utah where I live the tax would be about $23 so the total would be about $340.99. This beats buying the refurbished blender and Twister jar by $58.91!!! I think the refurbished Blender is great because you still get a 7 year warranty, but if you want the Twister jar and spatula you can get it for LESS expensive right now than even the refurbished blender plus Twister jar on Blendtec's site!
If you have been wanting to get a Blendtec, TODAY is the day to get it! I love mine more than I can tell you. I was hesitant to buy such an expensive blender but I would NEVER go back and can't rave about it enough. Before we bought it, my husband Tyler would hear me frustrated down in the kitchen each morning having to stop and restart our blender because it would get stuck blending the ice. I would have to stop and restart it at least 4 times to get a smoothie and then it wasn't even that smooth. I would get so frustrated that I would think it wouldn't even be worth it to make smoothies most days.
Then enter the Blendtec. It does everything. It has an option to make soup!! I put in all of the ingredients and the soup comes out warm after a couple minutes! I make cake and pancake batters in there, shred chicken (!), and of course make my daily morning smoothie which comes out so smooth and creamy and I don't have stop and restart it. What a miracle.
I can't tell you how much I love it. I know it sounds a little dramatic but it has literally changed my life for the better! And I don't even have the twister jar that it comes with to make nut butters (I have just used the regular jar) but I think that would be SO nice because it helps to stir it better and it's a smaller container so you don't have to make so much at once.
I'm so excited about it right now I am going to walk downstairs and go make a smoothie right now! 🙂
Click here for the incredible deal. Let me know how you love it when you get it! I'm excited for you!!
Don't forget to enter the

Sassy Steals giveaway for a

Kitchen Aid, Fuji Polaroid Cameras and Target gift cards here, and the $900 value Valentine's Day giveaway here that includes a Tory Burch bag, wallet, Zara scarf and $150 Visa gift card

!