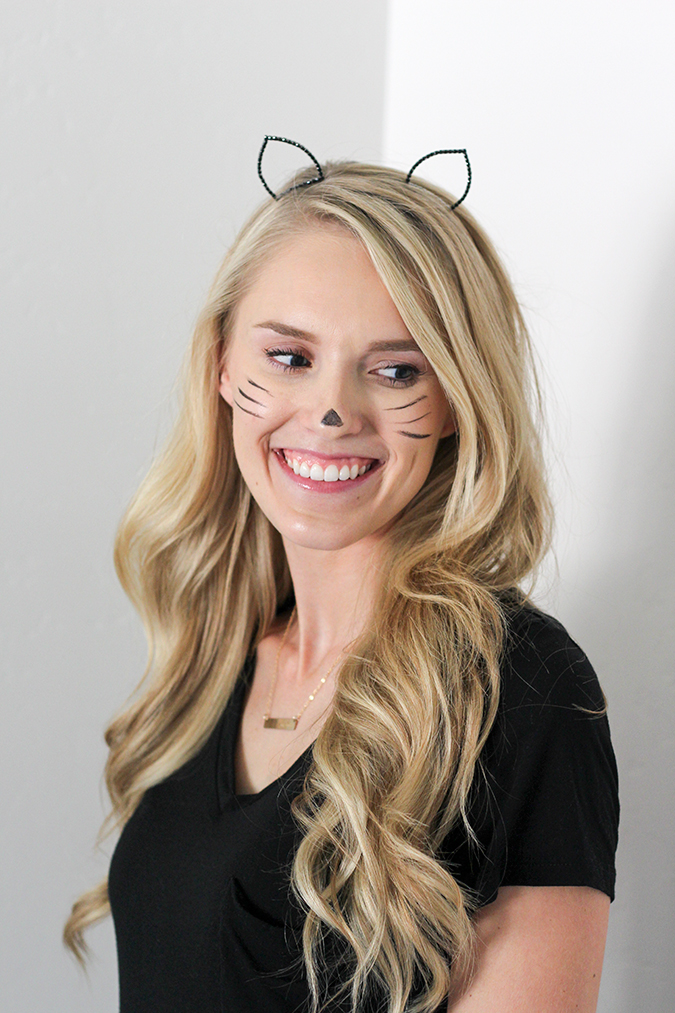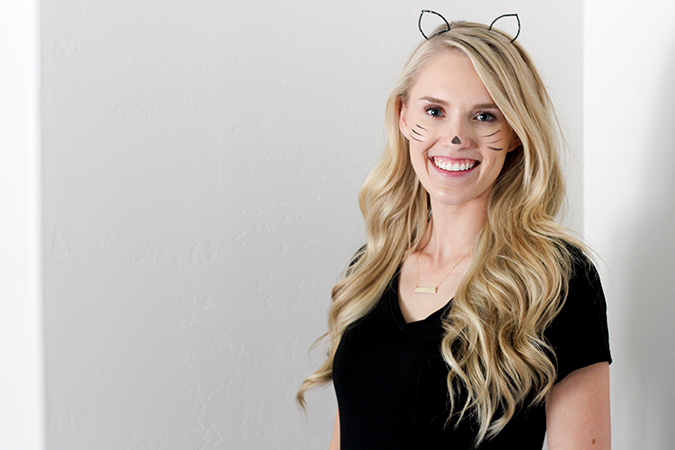 Cat headband | Necklace | Whiskers sold separately

It's no secret that I love dressing up for Halloween, mostly because I think it's hilarious. A grown adult that can dress up like a cat and walk around on October 31st like it ain't no thang? Count me in.

It's also no secret that I like things to be simple sometimes. Why over-complicate something when it can be as easy as throwing on a cute headband, a black shirt and using your eyeliner as whiskers and a nose? My sister painted my nose on and we couldn't stop laughing. I finally had to close my eyes so she could do her magic without me busting into laughter. I mean, how often do two adults get to draw a cat nose on one of them? You have to seize those opportunities, people.

This cat costume experience can be yours, too! It's my Halloween gift to you. Except you still have to pay for it. So…

Click here for the cat headband. It's only $9.95 (hello inexpensive and easy costume) and it also comes in crystal/silver too.

Happy haunting!