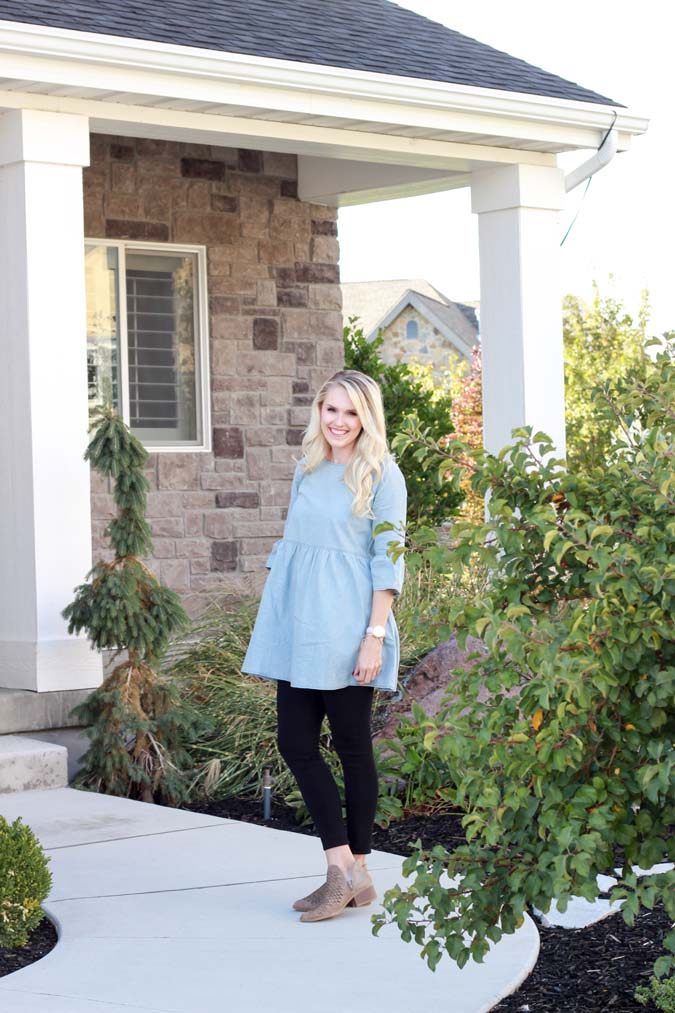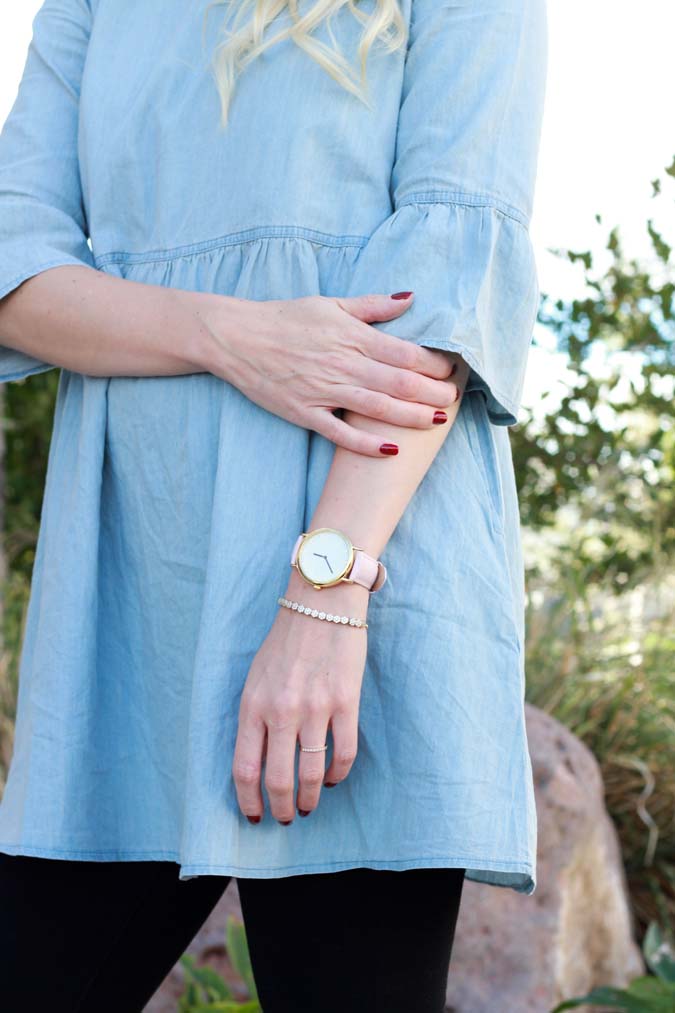 Chambray Tunic: Cents of Style | Watch: Arvo | Pants: 7 For All Mankind | Booties: Cents of Style

You GUYS. I love cute shoes but I'm not the type of person that's like, "oh, I don't care if I get blisters if my feet look good in those shoes." No. Mama ain't willing to sacrifice her feet for some pretty shoes. I'm sorry. I'm just not. I don't HAVE to, though!! These booties are SO COMFORTABLE. Like, I'm not just saying that. Because I would not take something this serious so lightly. Okay, I kind of just did, but you know what I mean.

They come in 4 colors are only $39.95. They are faux leather but you SERIOUSLY cannot tell! And I am a pro leather bootie person. They fit well and are extremely affordable. I think they are selling quick though, so go snag yourself a pair!