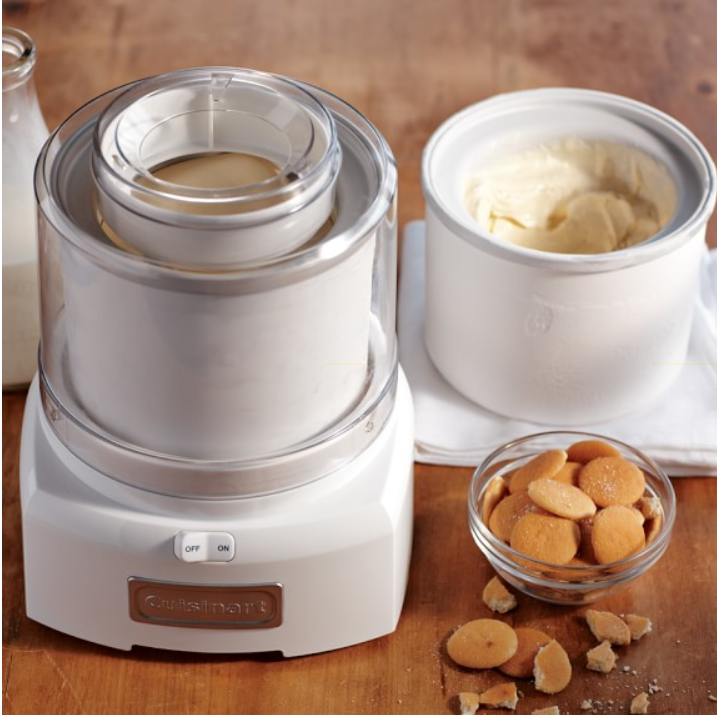 My sister-in-law Heather clued me in on this sale and I just HAD to share! Get this Cuisinart ice cream maker for only $39.95 TODAY ONLY at Williams-Sonoma. Suggested retail price is $130. You can get a similar version on Amazon for $45.99 but it doesn't come with an extra bowl like this one does which is so nice to have when you are making ice cream for a crowd! If you have never made homemade ice cream or frozen yogurt before, you are in for a real treat. It's so much fun and this would be a great gift for someone who loves kitchen gadgets.

Williams-Sonoma also has Le Creuset skinny griddles on sale for 50% off today too.

Don't forget to check out all of the other great sales I posted about today here!