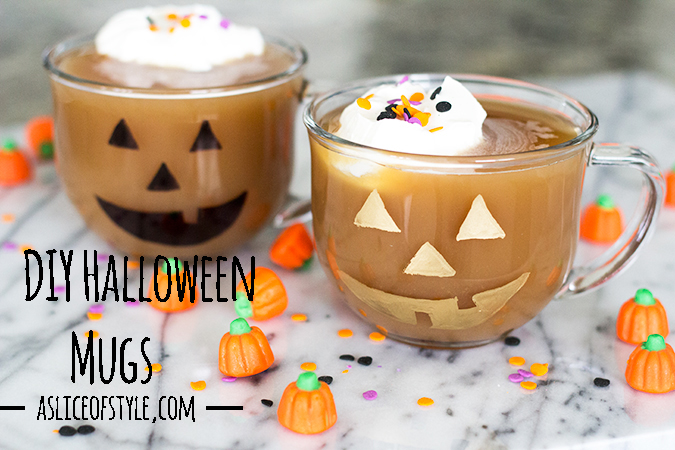 I love Halloween and I like simple, quick and inexpensive DIY's. Combine the two and you have these cute mugs!
I bought the clear mugs for this project at the Dollar Store. Yes, the Dollar Store. You can find little gems there. I bought the opaque paint markers at Hobby Lobby. Make sure to download their app or go to their Web site. They have various departments on sale for 50% off each week, and they ALWAYS have a coupon for 40% off one item.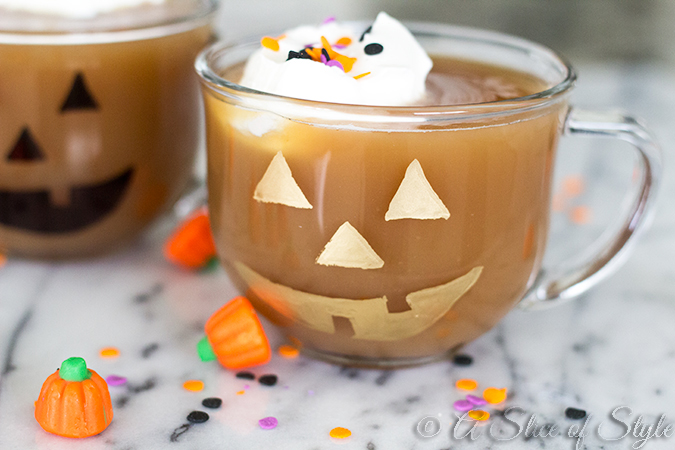 Materials:


Paint marker or oil-based Sharpie
Mug


Instructions:


1. Wash and dry mug.


2. Use pencil to outline your design. I didn't do this, because like I said, I'm impatient I wanted my DIY to be quick. My lines would have been a lot cleaner though!


3. Carefully draw design with paint marker. I loved the gold color I chose the best.


4. Bake mugs at 350 degrees for 20 minutes, then let cool completely.


5. Hand wash these mugs, not dishwasher safe.


You can use this idea for any holiday! It would be fun to host a party and have each guest make a mug to take home.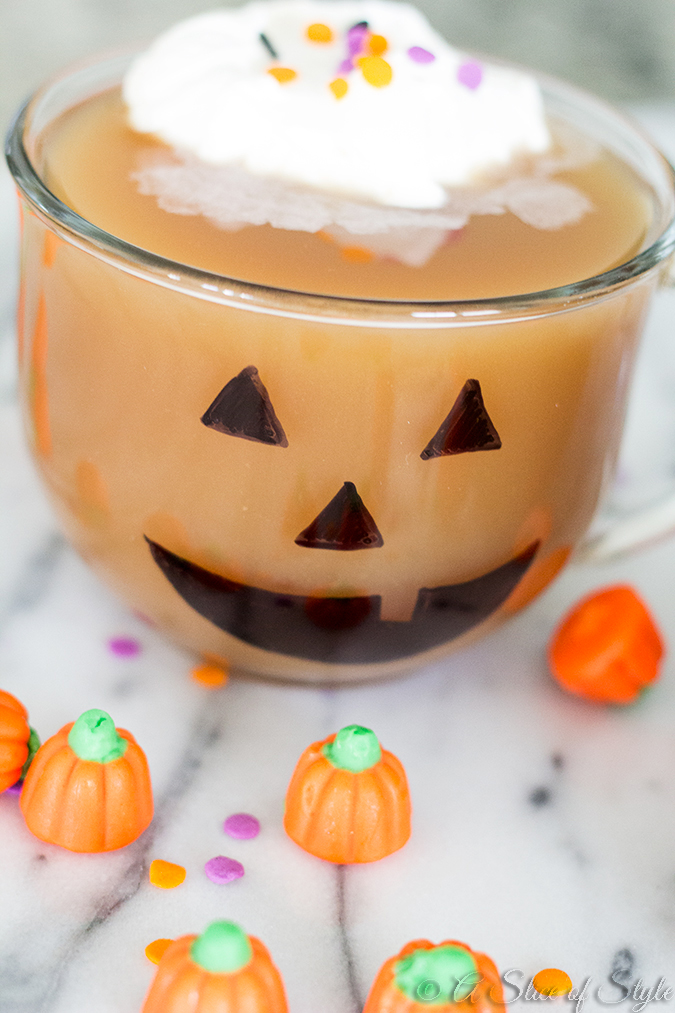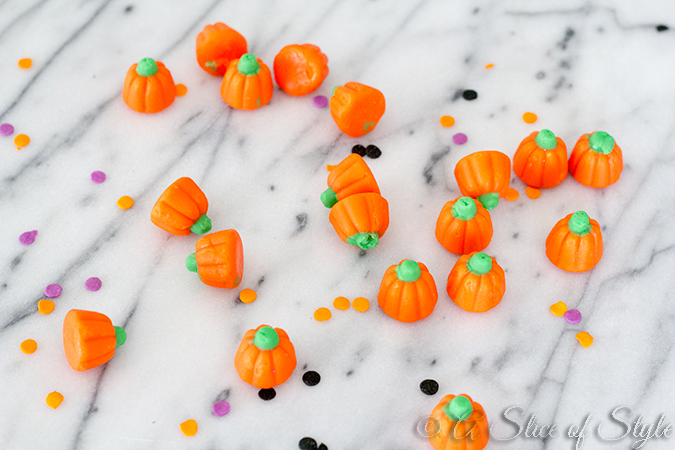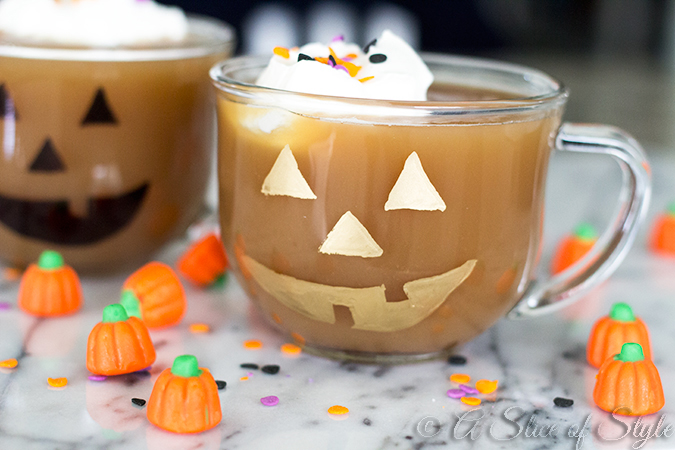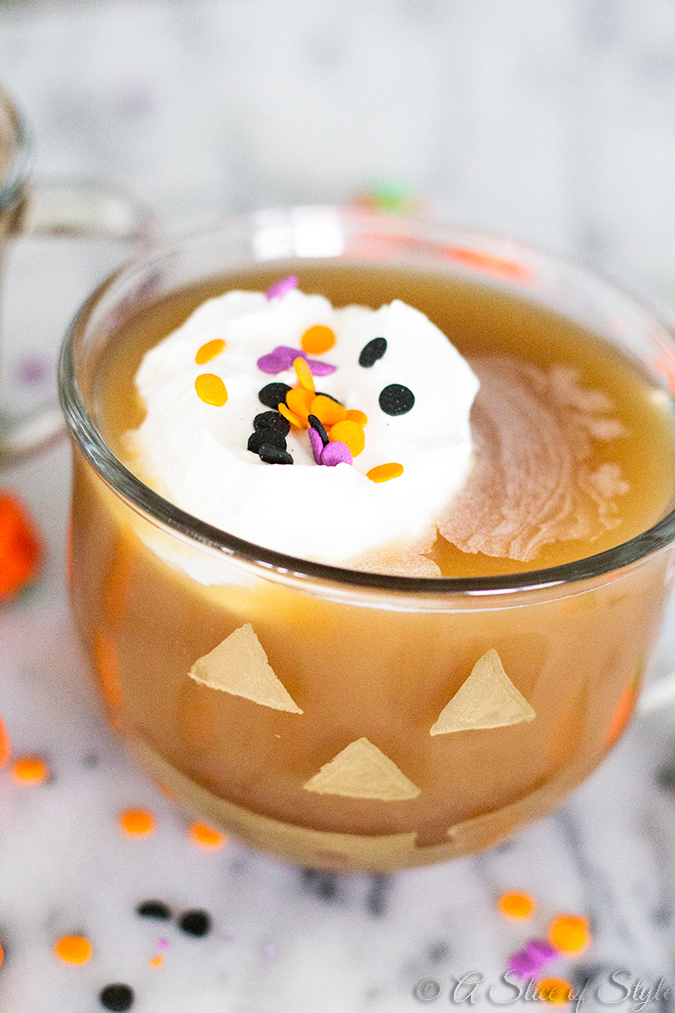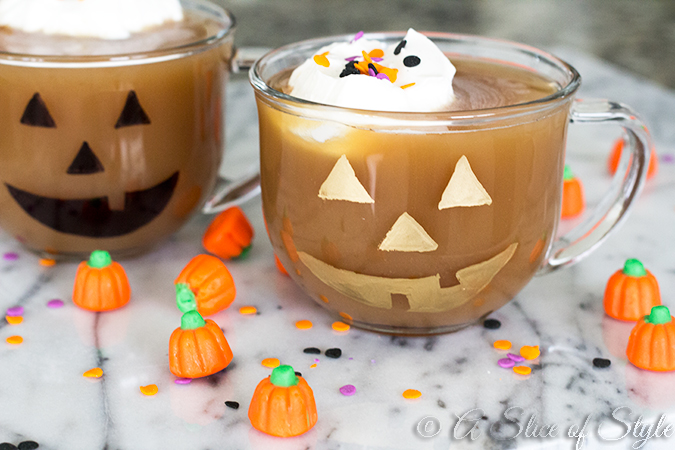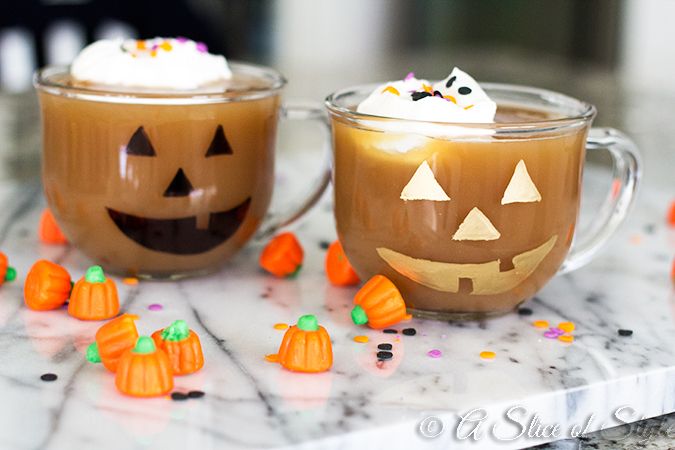 Any holiday that involves candy corn is my jam. I might be the only adult you know that loves candy corn, okay? I also love rock candy. Stop judging me.
HAPPY HALLOWEEN! I'll post my favorite apple cider recipe tomorrow 🙂