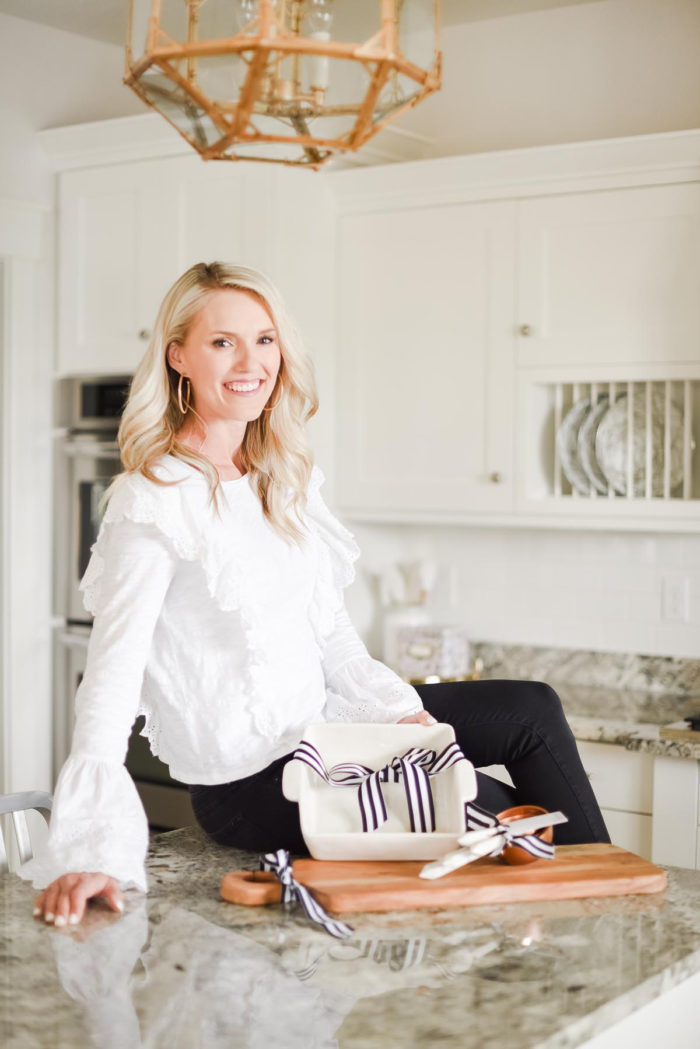 ^^^ top, earrings, jeans (JUST like designer and only $45)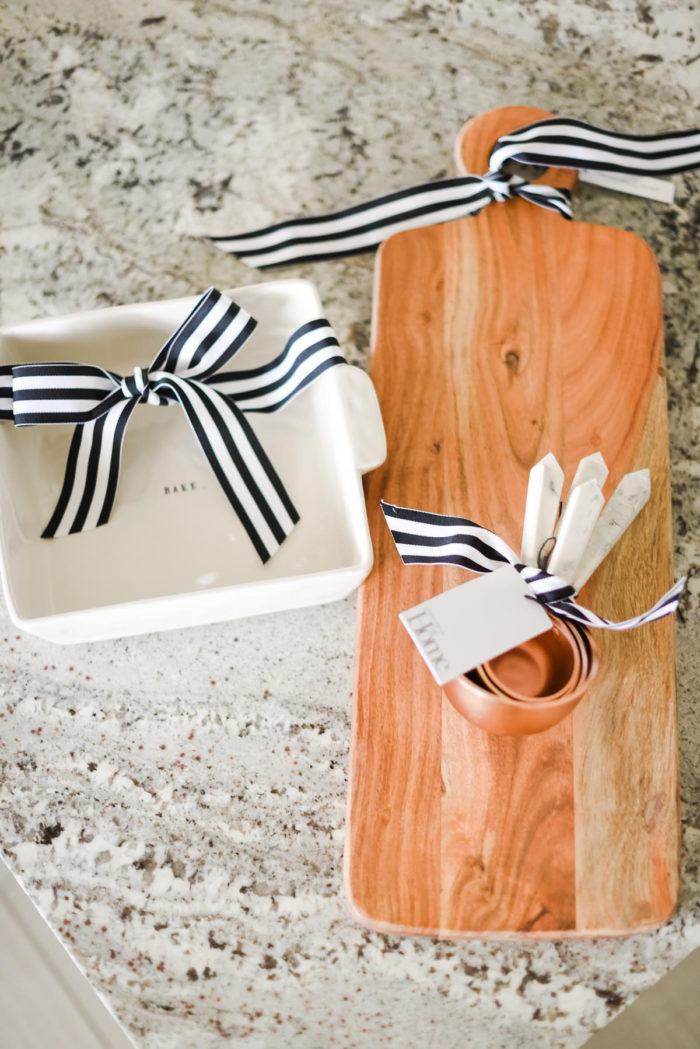 ^^^ baking dish, measuring cups, cheese board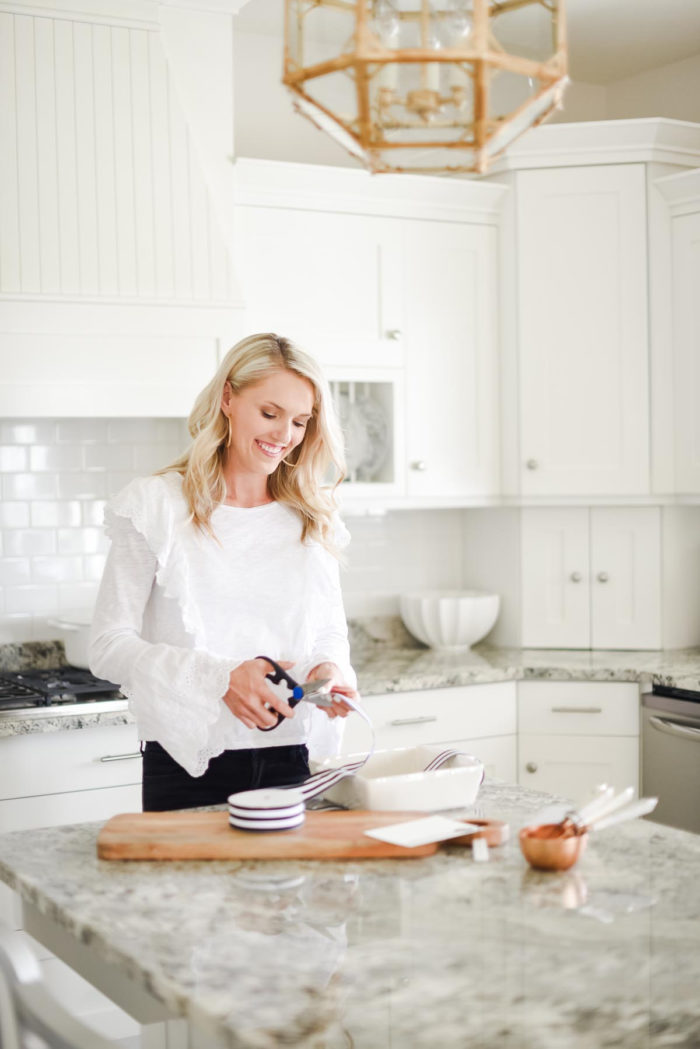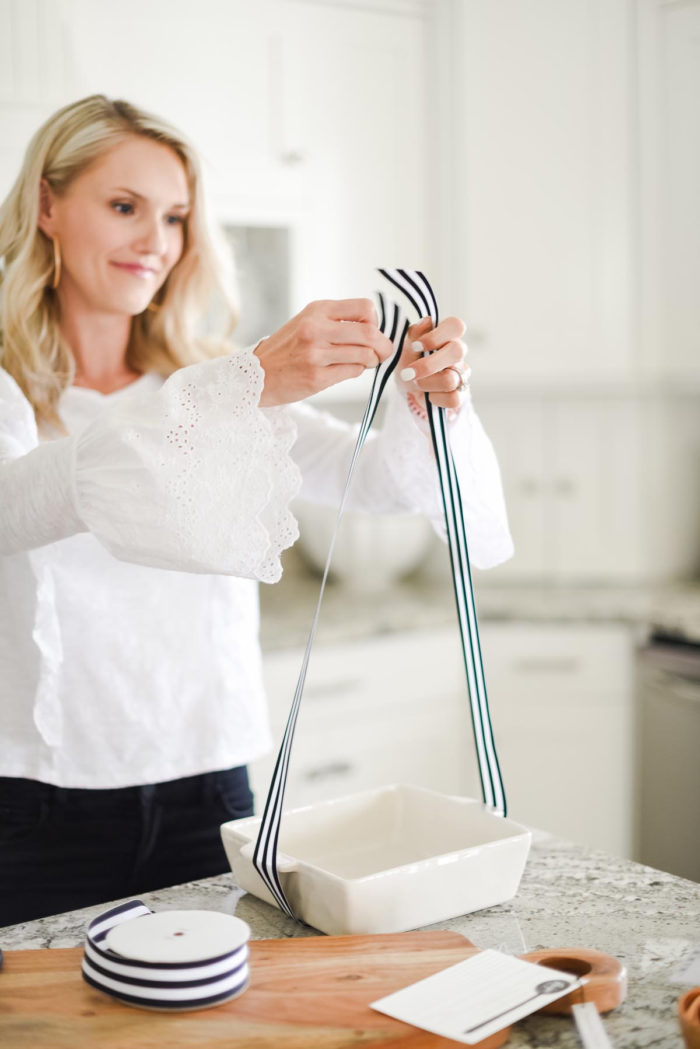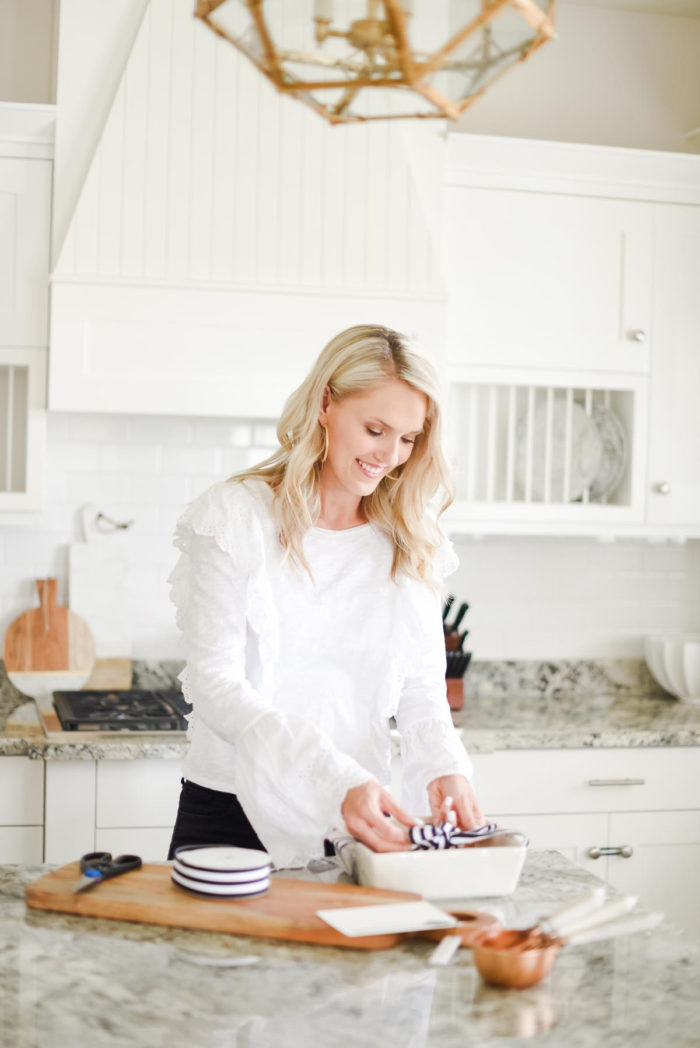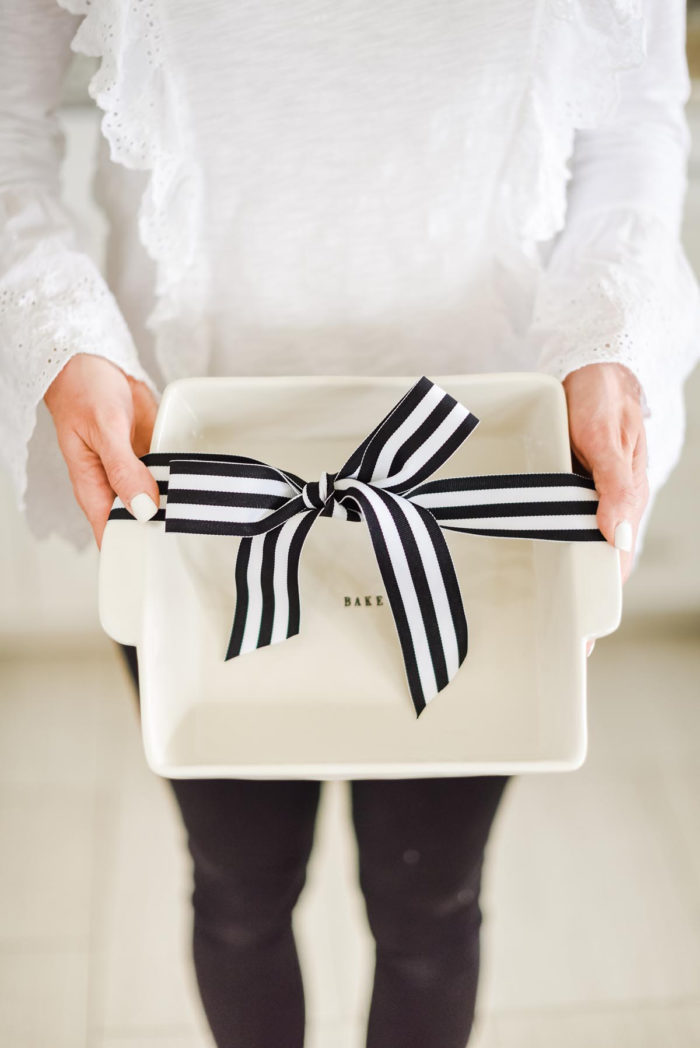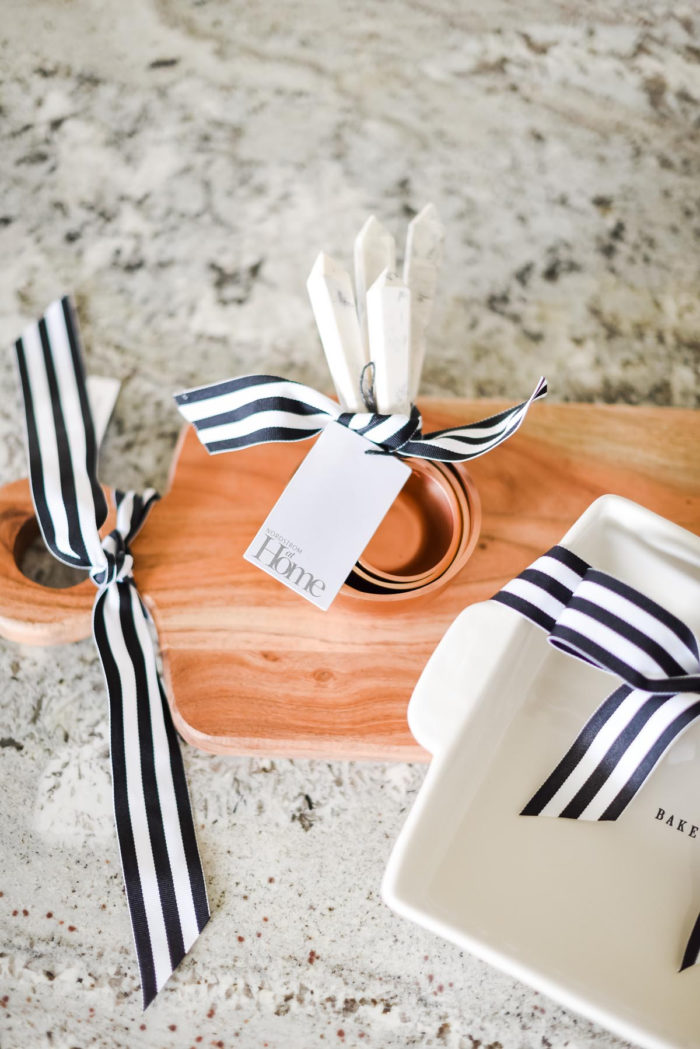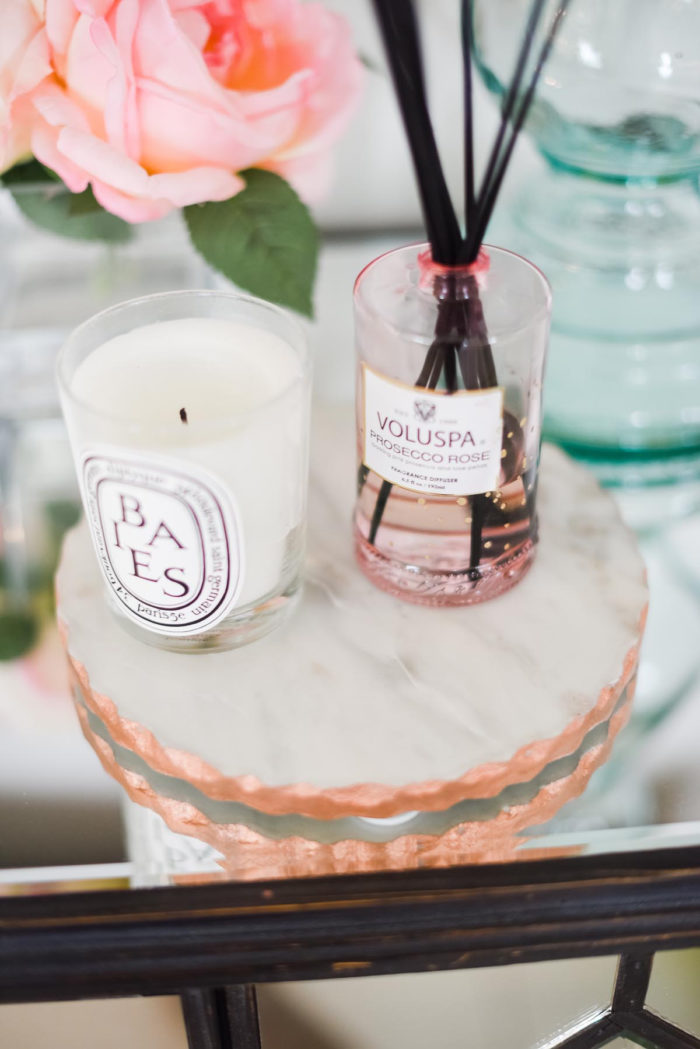 ^^^ marble trivet, candle, diffuser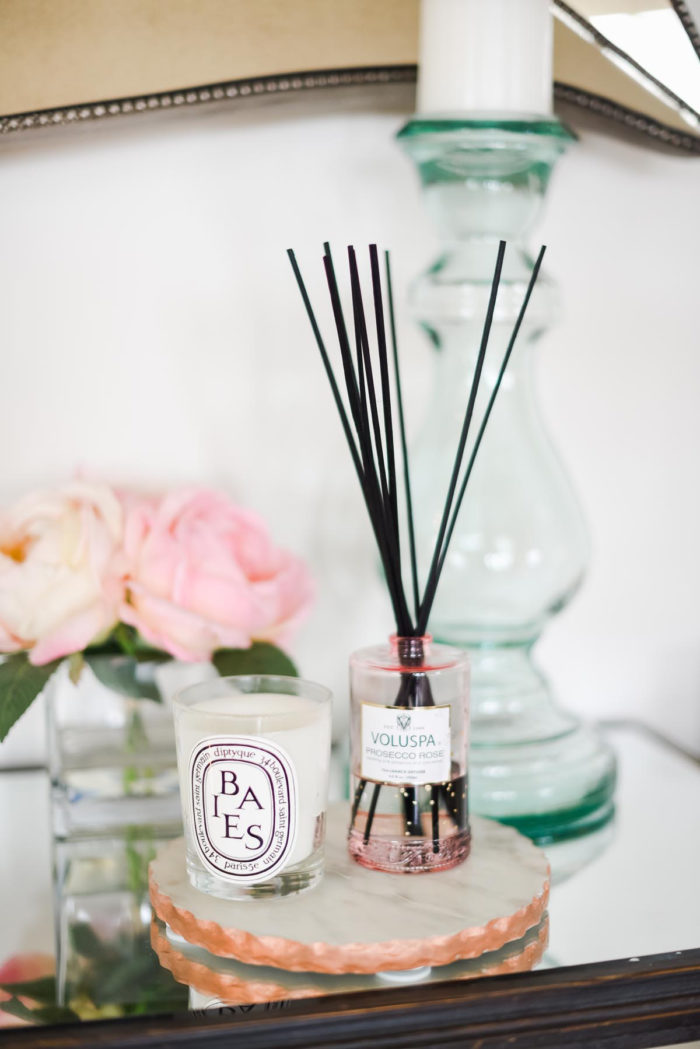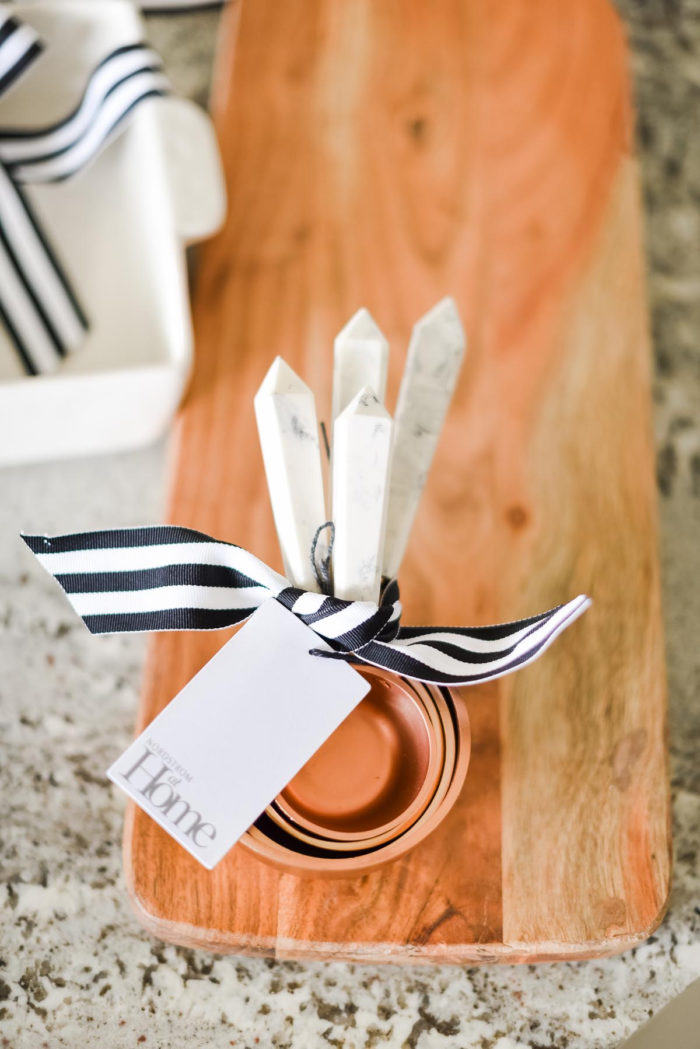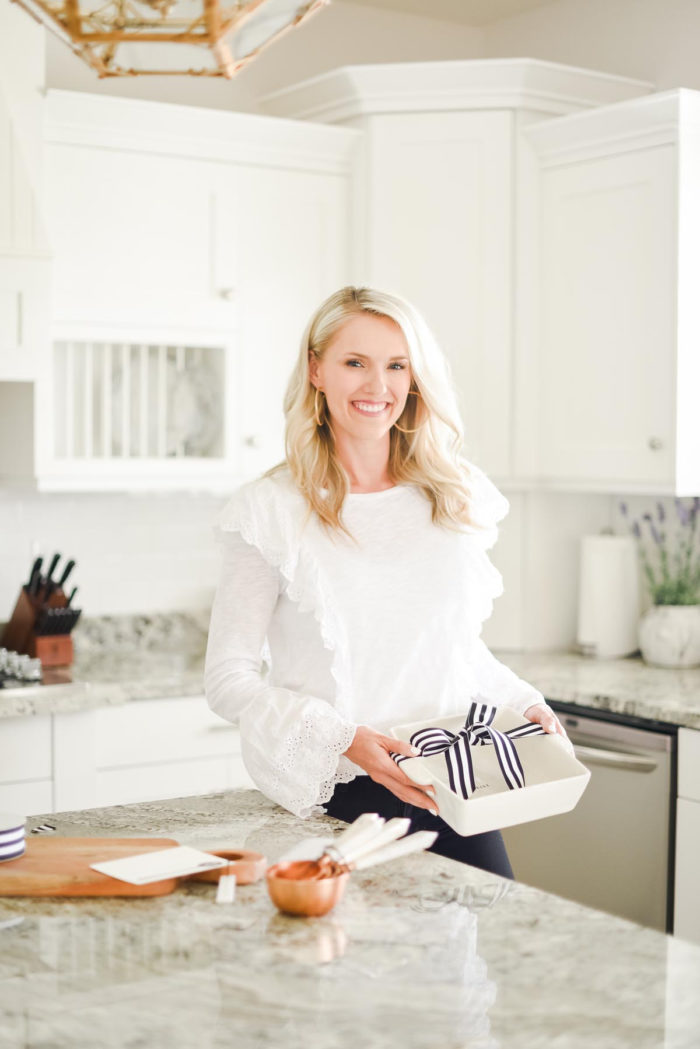 Shirt | Jeans | Earrings ($12!) | Cutting board | Measuring cups | Baking dish | Marble trivet | Voluspa rose diffuser | Diptyque candle
Finding the perfect gift for people that I love is something that I find a lot of joy in. I bet most of you are the same way; when you find something that you know they will love, it makes waiting to give it to them so hard! Tyler has this issue as well; he literally told me what he got me for my birthday a whole month in advance because he couldn't keep it inside. Hilarious!
When I'm looking for gifts, I always turn to Nordstrom first. Their Web site is really easy to shop, and this is how I make it fast and effective: I choose the category that I want to shop in (for example, necklaces), and then on the right corner of the page, I click "sort by price: low to high" so I can see my available options. I don't like sorting through without the pricing listed in that order because it takes a lot of time to manually sort through based on my budget. This makes it simple and I know I am searching for items in a price range that works for my needs!
When it comes to gifting for the women in my life, I love to give items for the home. Most of my friends and family like to cook and bake, or at least do so occasionally for their families, so I think that gifts for the kitchen are a great idea. You need to use measuring cups anyway, so why not use these gorgeous measuring cups? I love the look of a simple ribbon tied around kitchen items. This cute "bake" baking dish would be cute paired with a favorite hand written recipe. This cutting board is so pretty leaned up against a kitchen backsplash, and is multi-functional because it can be used to serve as well. I love using this marble trivet as a place to put candles throughout the house so that you don't have to worry about the heat from the fire transferring to a surface that could burn. It would be great paired with a candle like this one.
---
MY FAVORITE GIFTS FOR THE KITCHEN
---




---
MY OUTFIT
---

If you can't decide what to give, Nordstrom gift cards are ALWAYS appreciated. Seriously. If you want to put a smile on someone's face, this is how to do it! Another option I love when you're in a hurry is to buy online, and then choose the store pickup option if the items are available at your local Nordstrom. The items will be all packaged up and ready to go when you walk in (or call for curbside!) and you won't have to wait to for shipping. So many great options for busy people like us.
This post is sponsored by Nordstrom, a brand I love!