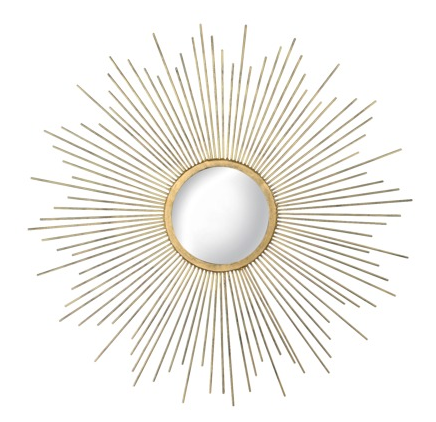 Good morning!! I'm bringing you a ray of sunshine today 🙂 I am always looking for inexpensive ways to make a big difference in my home. I was excited when I found this
Metal Sunburst Mirror from Target because it will look great in my office but at $34.99 it's extremely affordable.
Now I'm off to drink my protein smoothie and head to work.