CREATING FUN HOLIDAY TRADITIONS AT HOME WITH MY KIDS IS SOMETHING THAT IS REALLY IMPORTANT TO ME! BAKING AND COOKING WITH MY MOM AND GRANDMA ARE SOME OF MY FAVORITE MEMORIES AS A CHILD. WE CREATED THIS UNIQUE HOLIDAY COOKIES RECIPE WITH LEE KUM KEE SESAME OIL! THE RECIPE IS BELOW.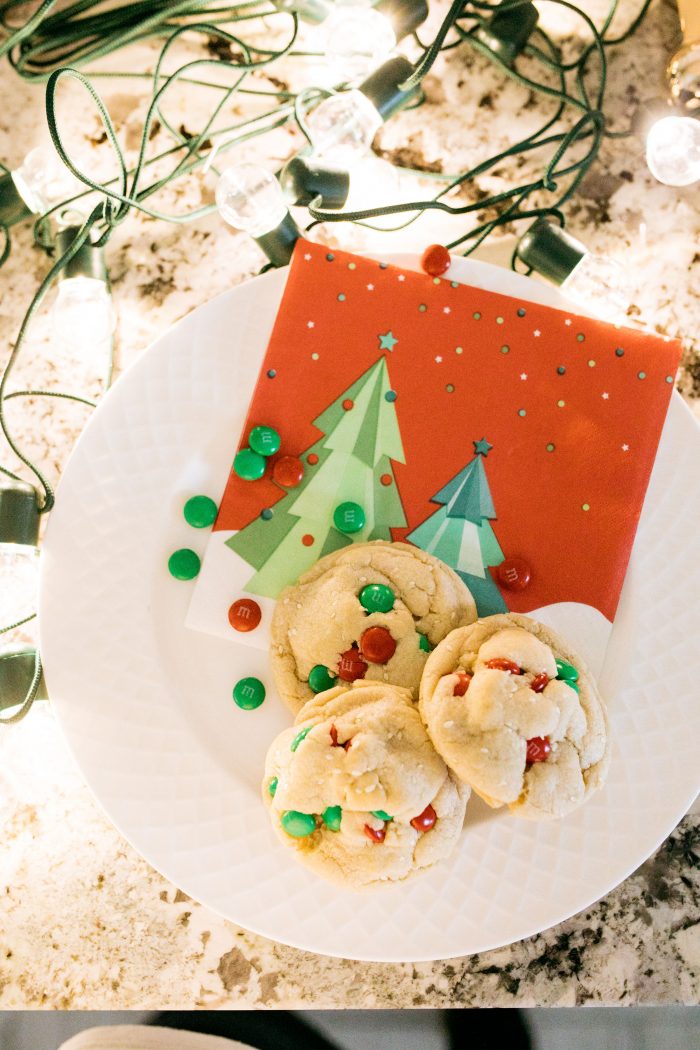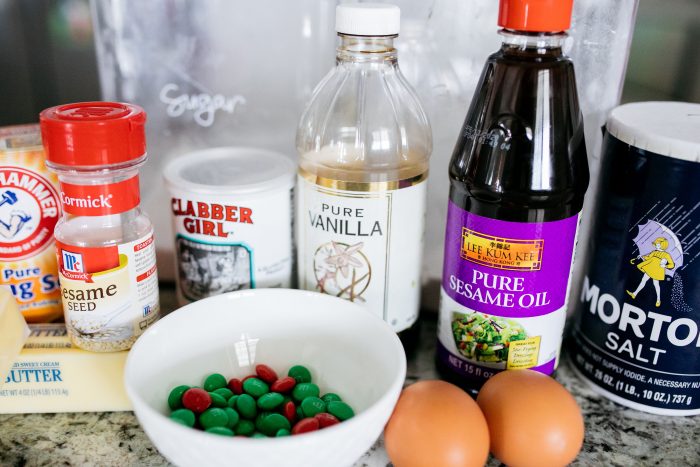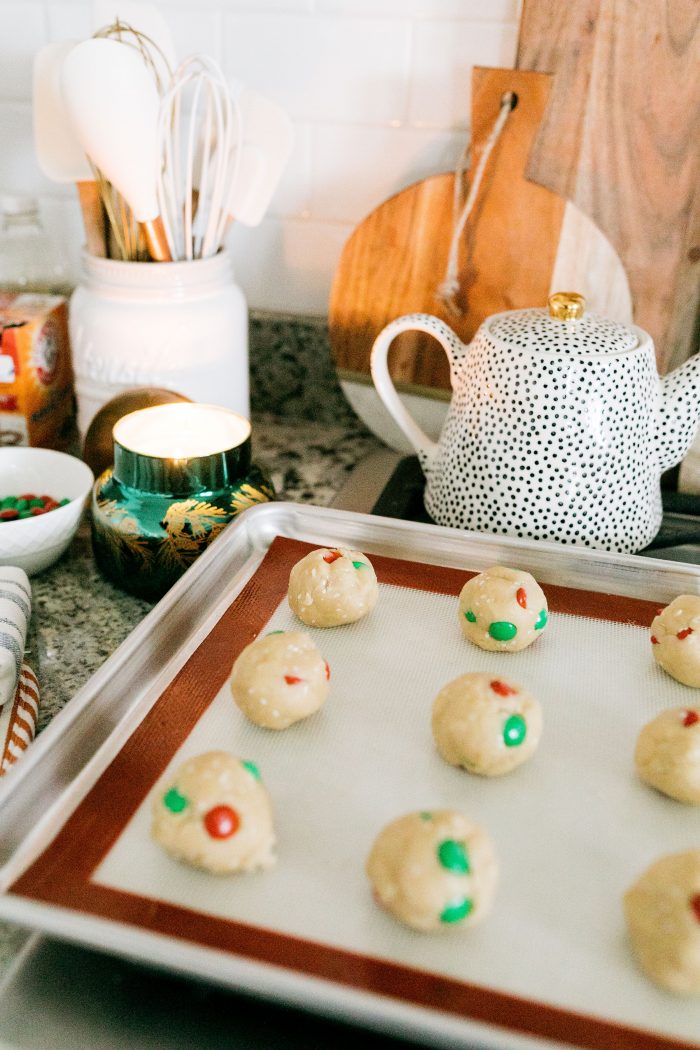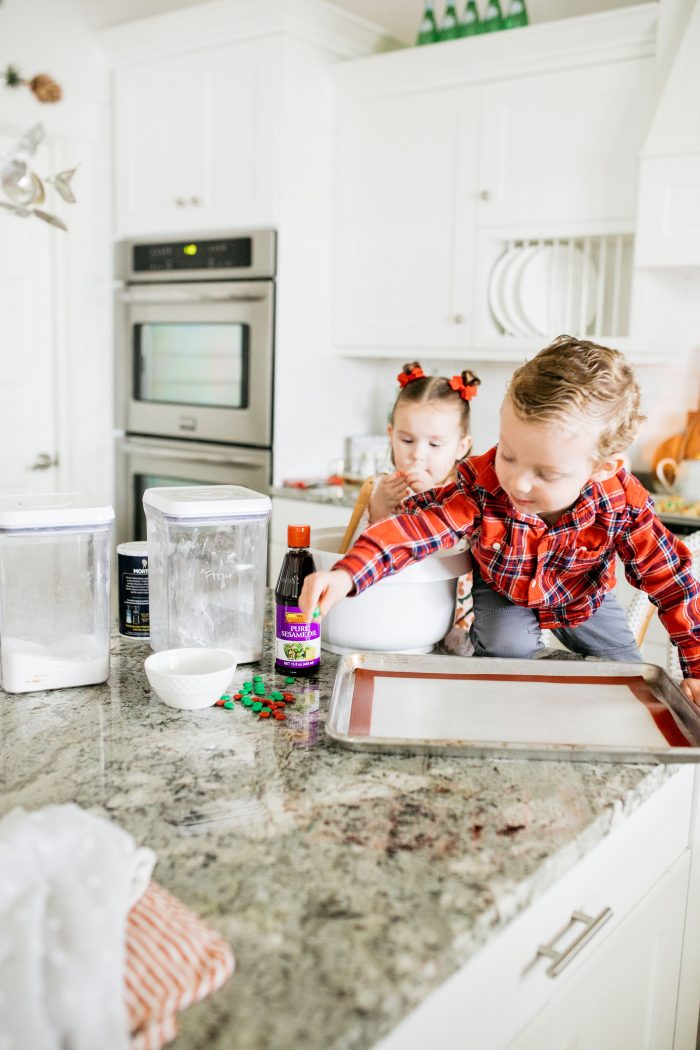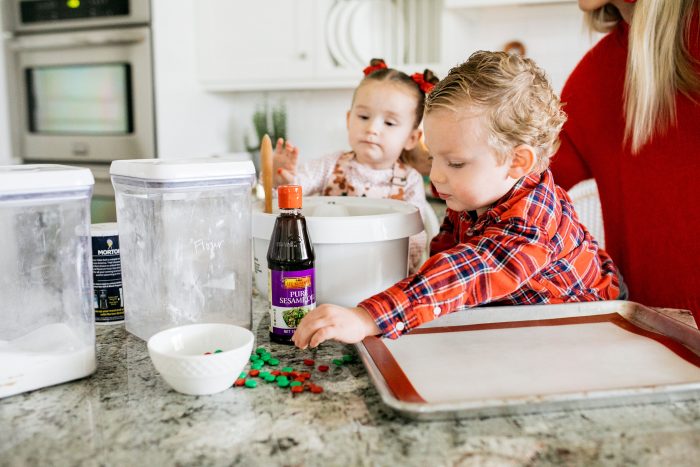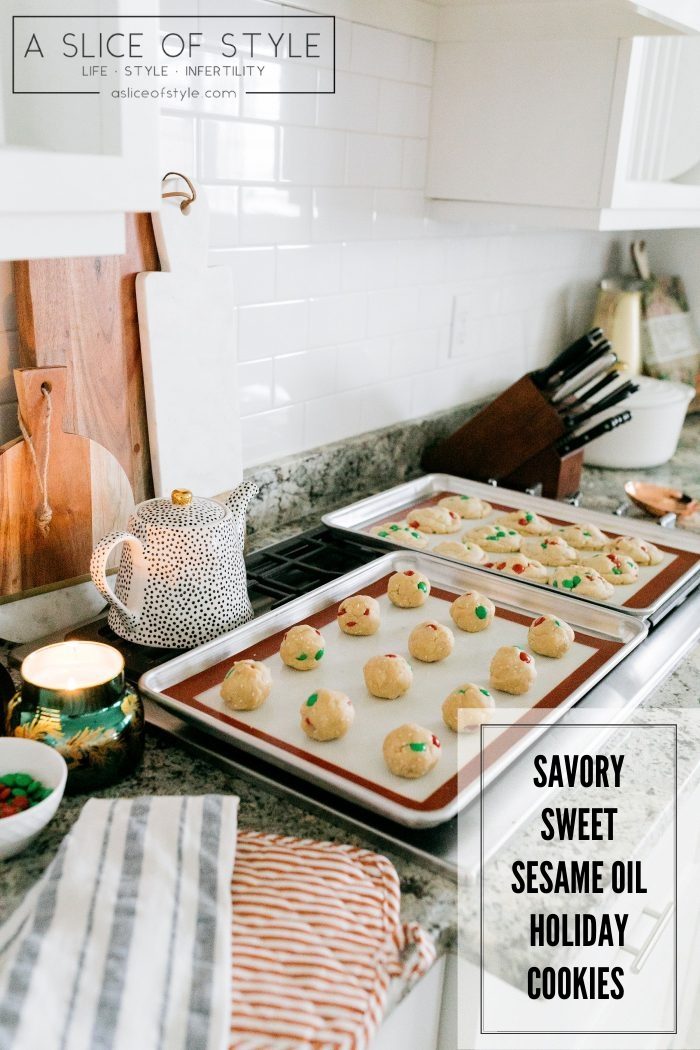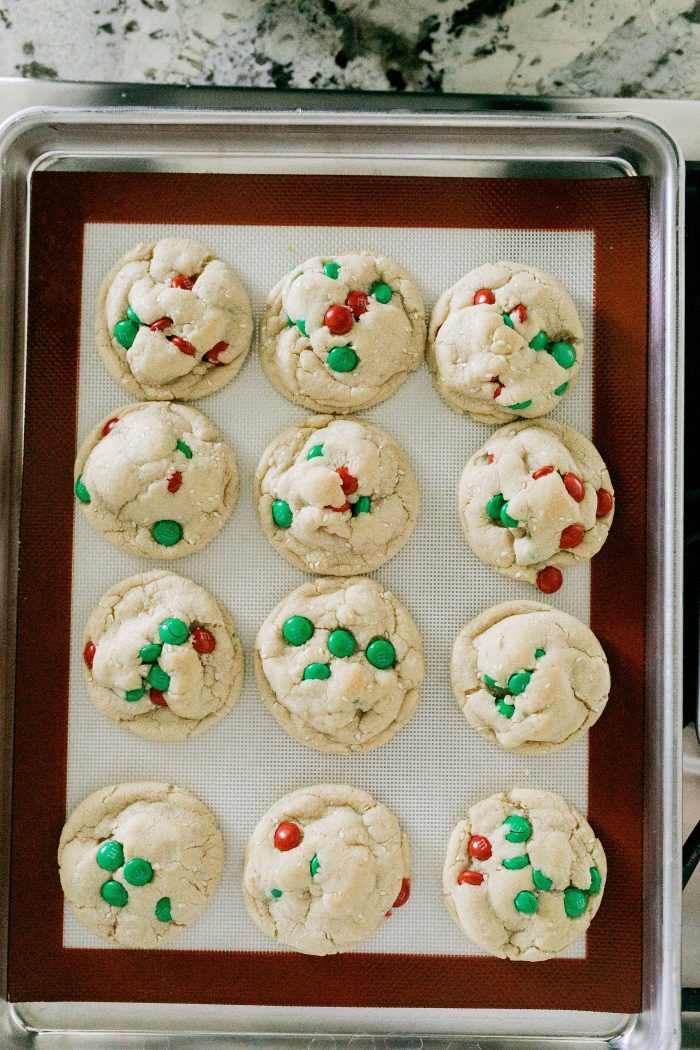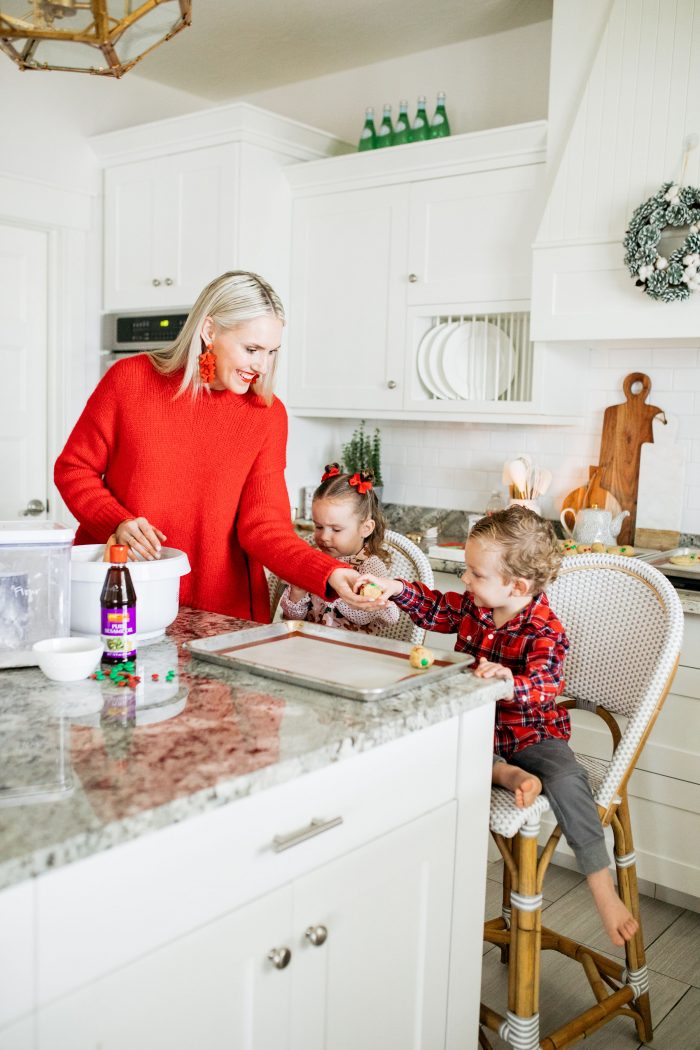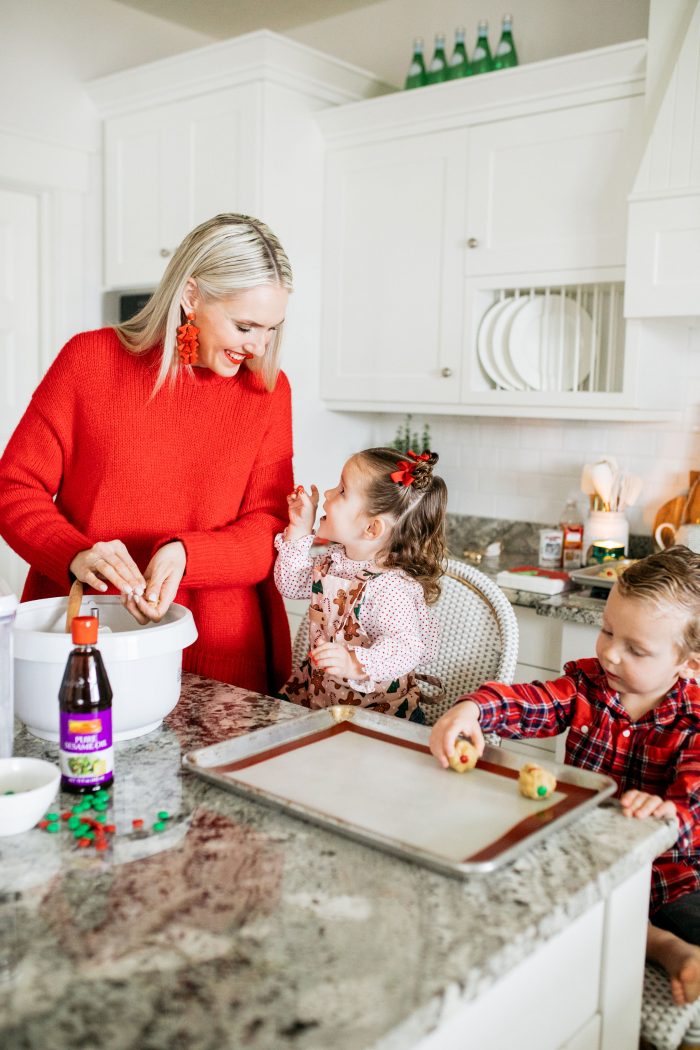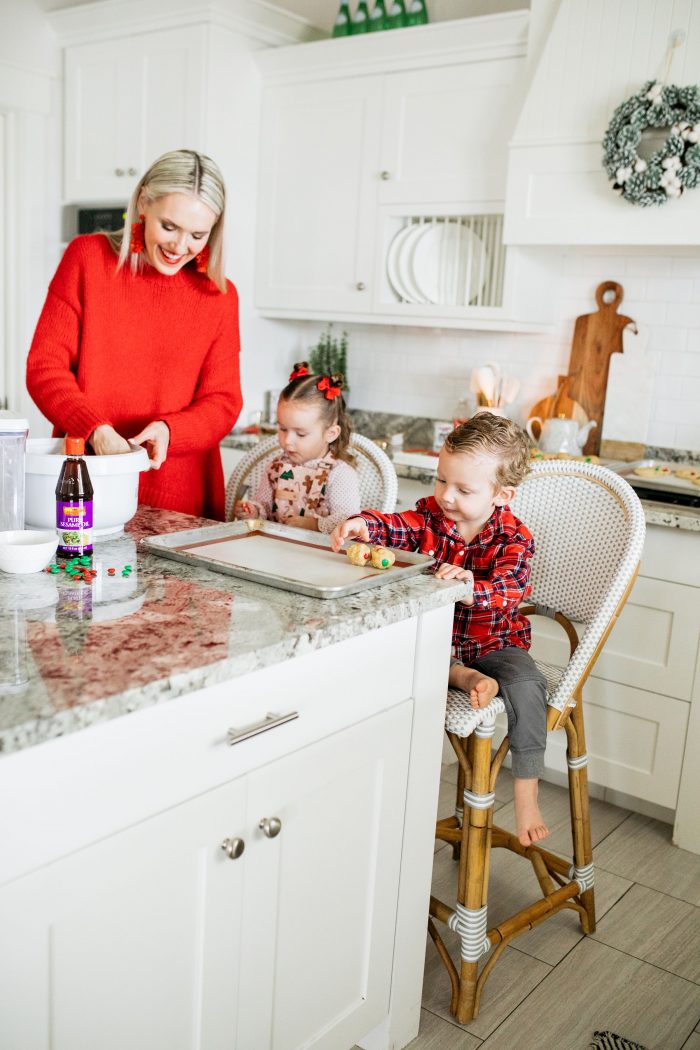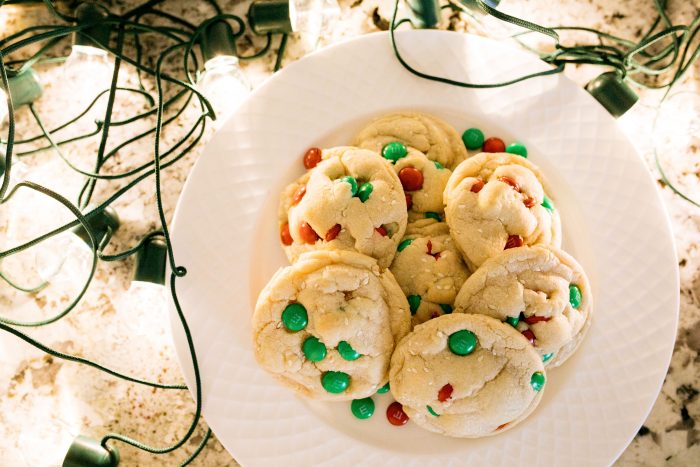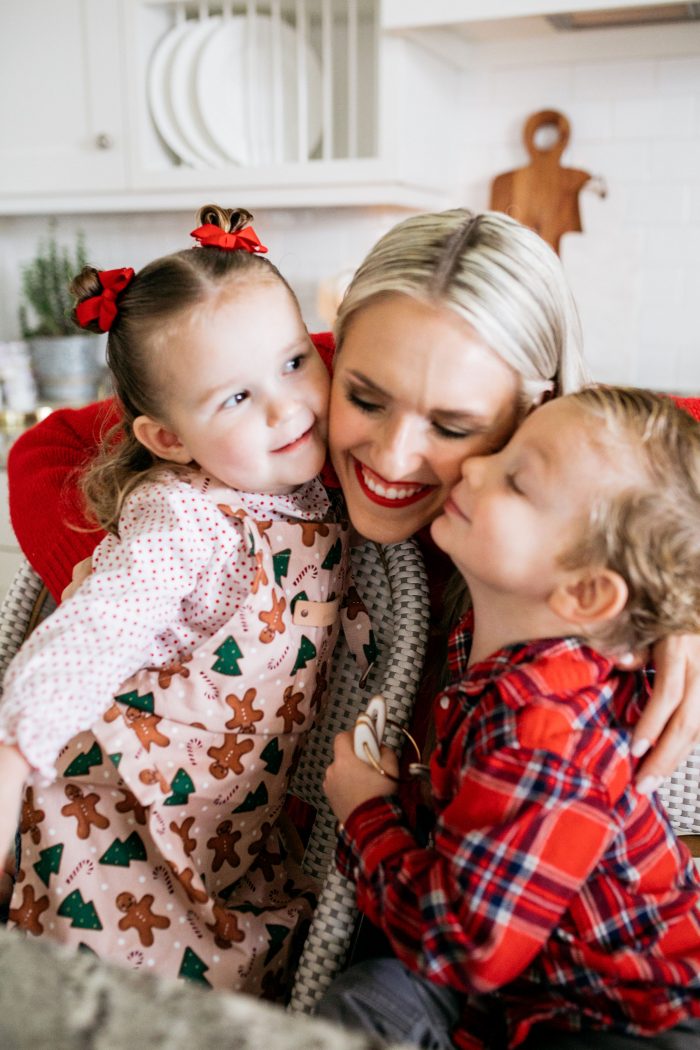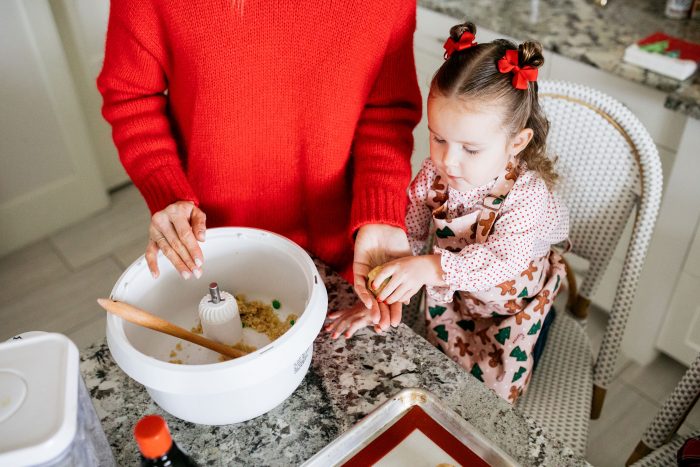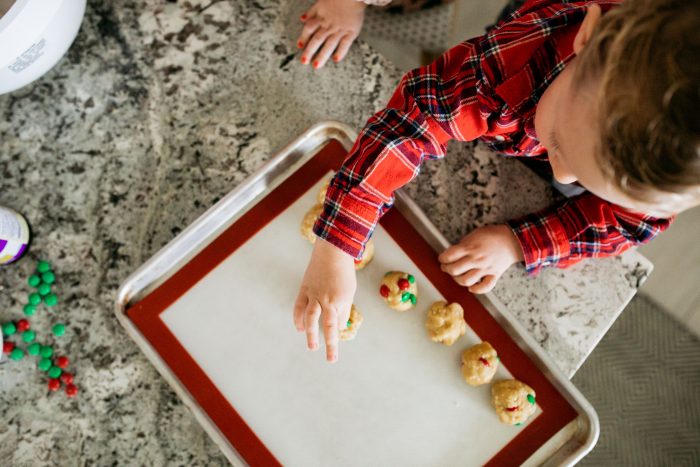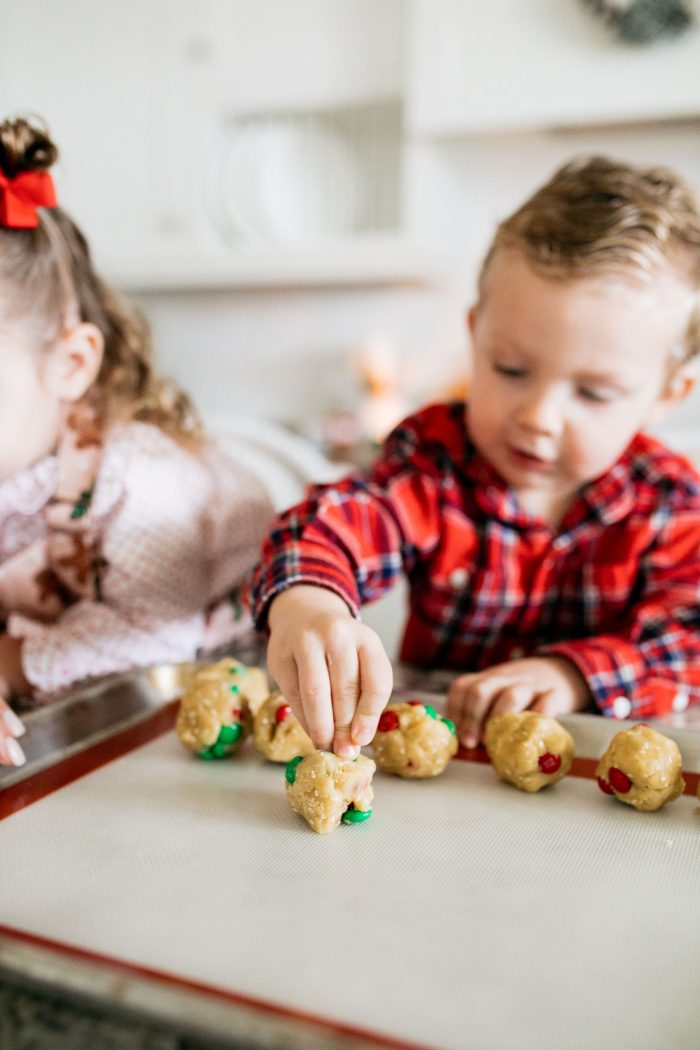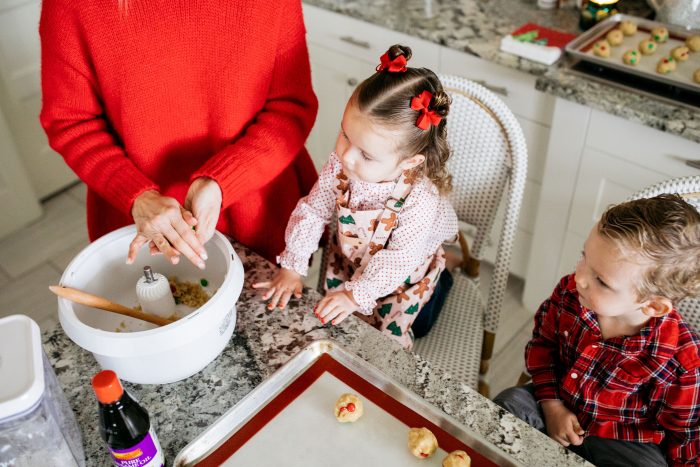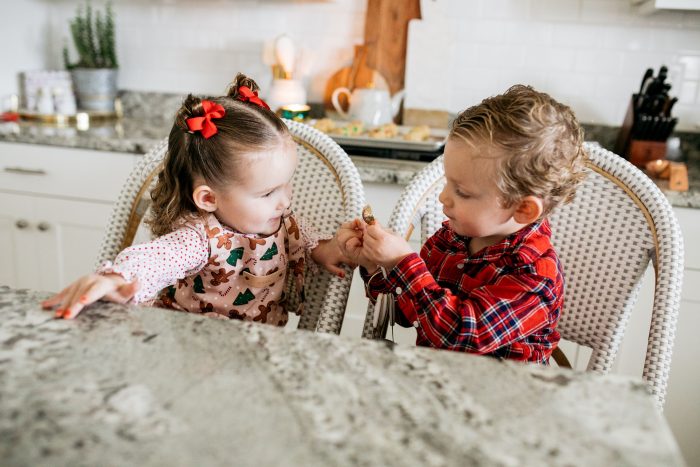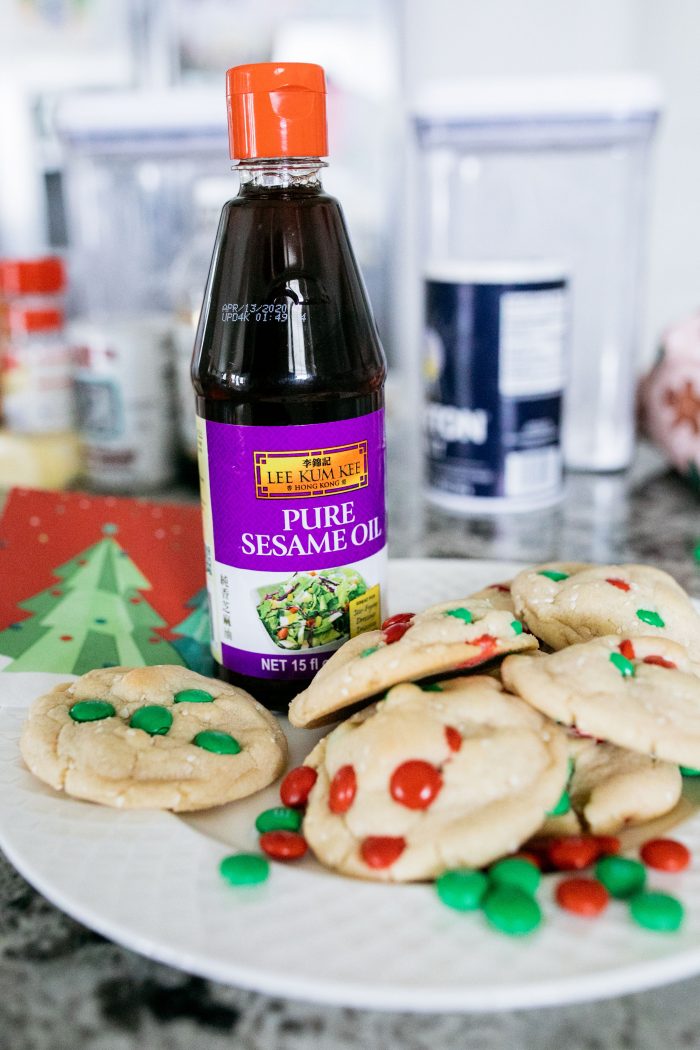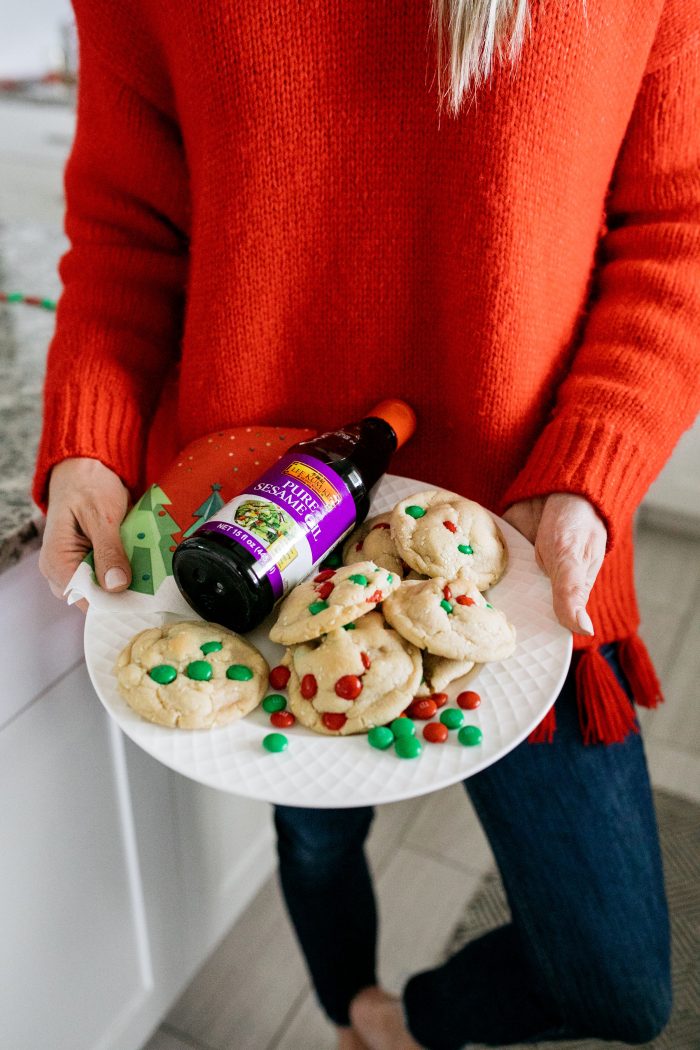 The countertops were blue, but they looked like a sky speckled with fluffy clouds when we were there. Grandma's kitchen. Flour would be all over the counter, all over our clothes and all over the ground, but she didn't seem to mind. There was patience and love in that kitchen. I looked forward to making homemade noodles with my grandma more than almost anything. When I think back on my childhood, the time spent in her kitchen is some of my most treasured moments. It feels like home to me.
Baking and cooking with Harris and Goldie is a fun tradition I would love to instill in our home. Baking holiday cookies will be something that I want them to remember well, and when they are thinking back on their childhood, I want the smell of chocolate wafting from the oven and the feelings of patience and love from their mama to take them back to these days in the kitchen with me when their day is hectic and crazy.
We teamed up with an unexpected partner for this holiday baking post. Lee Kum Kee, the maker of authentic Asian sauces and condiments, is the secret to this savory sweet sesame oil holiday cookies recipe. They're perfect for people who like a cookie that is a bit nutty and savory with added sweetness from the M&M's. Lee Kum Kee Pure Sesame Oil adds a subtle toasted sesame flavor that's a must for holiday baking. Not only does the brand make quality sauces, it's also celebrating 130 years since starting as a family-run business. Lee Kum Kee has really great recipe ideas on their website as well, and I'm looking forward to trying their dinners in the New Year!
SWEET AND SAVORY SESAME OIL HOLIDAY COOKIES RECIPE
Ingredients
1 cup unsalted butter, melted and cooled
1 cups light or dark brown sugar
1 1/2 cups white sugar
1 tablespoon Lee Kum Kee Pure Sesame Oil
2 tablespoons canola oil
2 large eggs
2 teaspoons pure vanilla extract
4 cups all-purpose flour
1 1/2 teaspoons baking powder
1 1/2 teaspoons baking soda
1/4 teaspoon salt
1/4 cup white sesame seeds
Maldon or flaky salt, for topping
1 bag M&M's or chocolate chips
Directions
In a large mixing bowl (I use my Bosch), add the melted butter, brown sugar, white sugar, sesame oil and canola oil. Mix until combined. Add the eggs, one at a time, until combined. Pour in the vanilla extract and mix.
Add the flour, baking powder, baking soda, salt, and sesame seeds. Mix the dough just until no flour speckles appear. Add the M&M's or chocolate chips and mix once more. Cover the bowl with plastic wrap or a clean kitchen towel and transfer to the fridge to chill for an hour or up to 2 days.
Preheat oven to 350 degrees F. Line two baking sheets with parchment paper or a silpat mat.
Using a medium cookie scoop, scoop out balls of dough. If you don't have a medium cookie scoop, use your hands to shape balls of dough. If it's super chilled, you may need to push some dough into the scoop so it's nice and compact and then release the lever.
Place 12 balls of cookie dough onto baking sheet. Place in the oven and bake for about 9-11 minutes, depending on your oven. If the dough is super cold, it may need up to 11 minutes to bake. They should be very light brown when they come out of the oven, almost slightly doughy. Sprinkle with a few pinches of salt upon exiting the oven. Repeat until you've baked all the cookies and keep the cookies on the baking sheet to cool.
To freeze dough, add the cookie dough balls to a baking sheet and stick in the freezer until very cold, about 20 minutes and then transfer to a freezer-safe plastic bag.
Loving this holiday cookies recipe feature? Take a look here for more of my favorites!