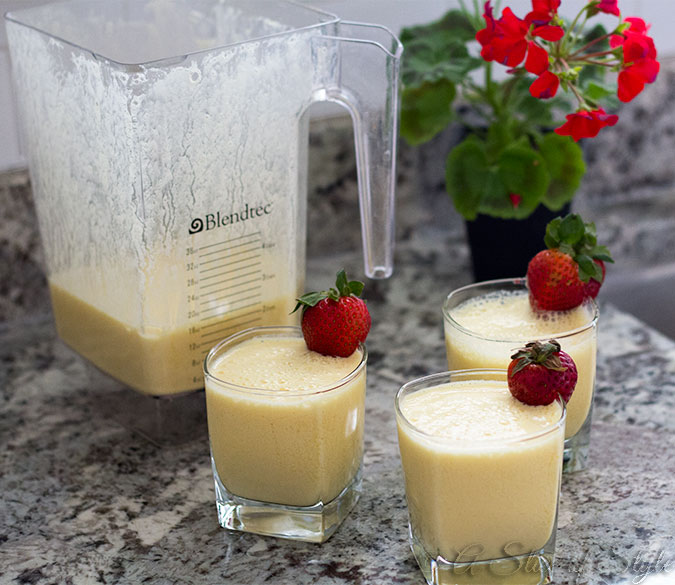 I have very early memories of going to the mall with my mom and sharing an Orange Julius with her. It's a fun memory for me because I love my mom and she gave me a great childhood. I wanted to recreate that memory the other day so I made some Orange Julius for her when she came over for dinner. It took me right back!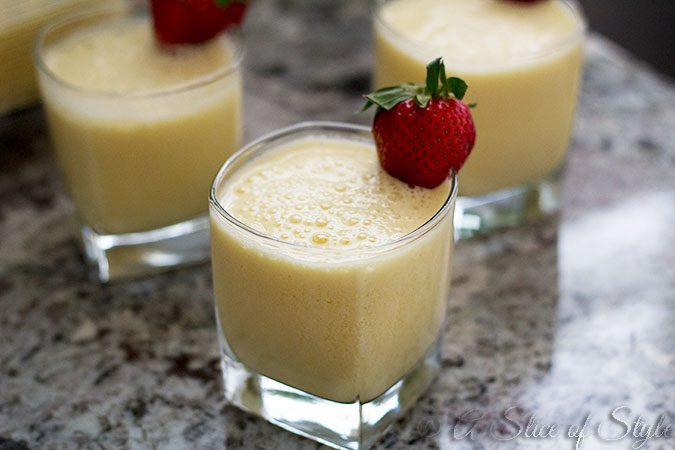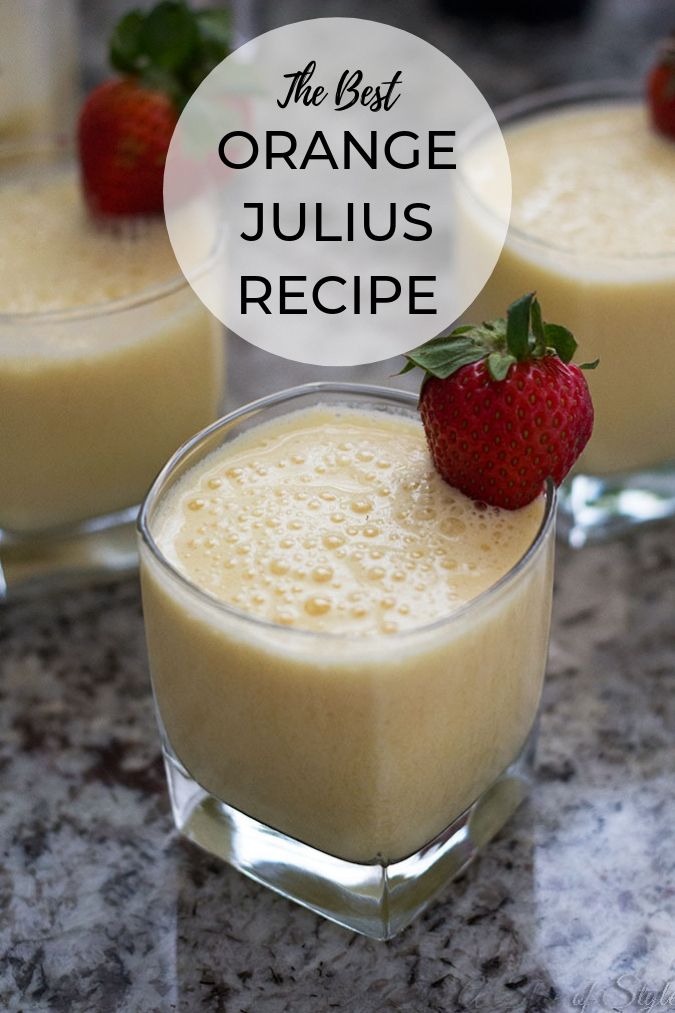 Orange Julius Recipe
Printable Recipe
Ingredients
6 ounces frozen orange juice concentrate, no sugar added
1 cup low fat or skim milk 
1 cup water
1/4 cup powdered sugar
1 tsp vanilla extract
15 ice cubes
Directions
1. Combine all ingredients except the ice cubes in a blender and process until smooth and frothy. Add the ice cubes and blend until smooth. Add more or less ice cubes depending on desired consistency. 
2. Enjoy! 
If you're looking to buy a Blendtec, go here for the best price. There is a 7-year warranty on it as well! I can't say enough about how much I love mine. I use it every. single. day.