This syrup is rich and sweet, perfect for topping pancakes, waffles and french toast!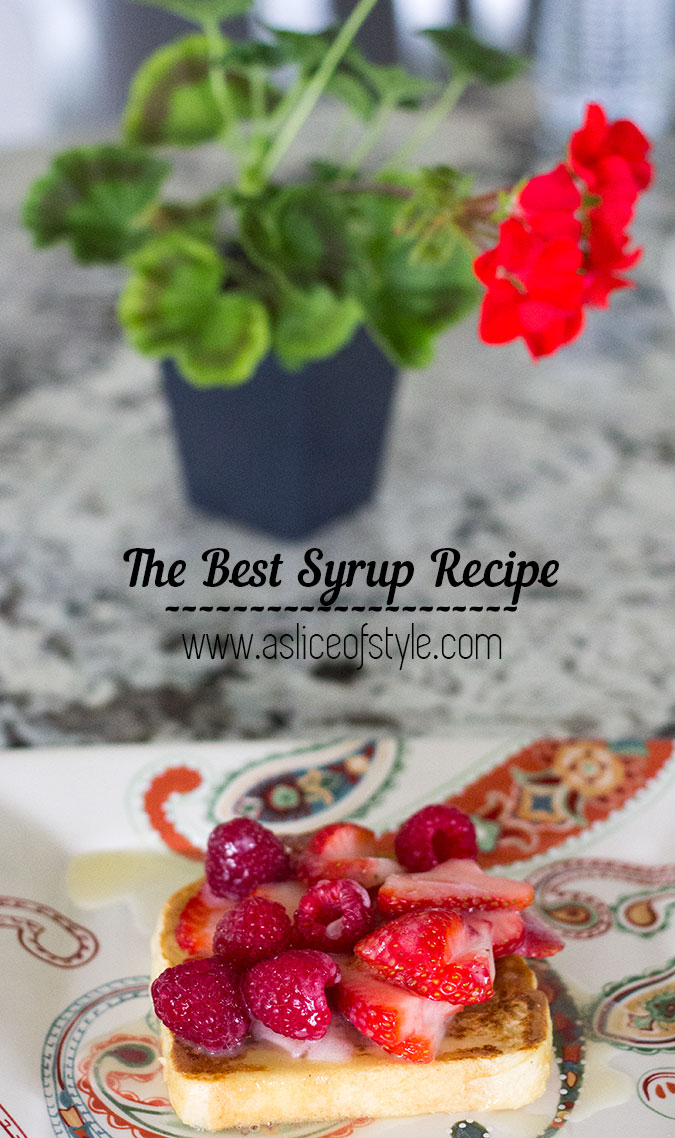 I must admit that the reason there aren't a lot of picture in this post is because I was too hungry to take many. Look at it. Can you blame me?! I have my in-laws to thank for this recipe. Tyler and I had my mom and sister over for a Mother's Day brunch after church and this is what she always requests when I make brunch. This syrup is SO good. So good in fact, that Tyler has gotten used to me not only doing the "stick my finger on my plate and lick it to get the very last drop" thing on my plate, but also his. It tastes like buttery, caramel goodness. And it's also SO easy to make which is just the cherry on top.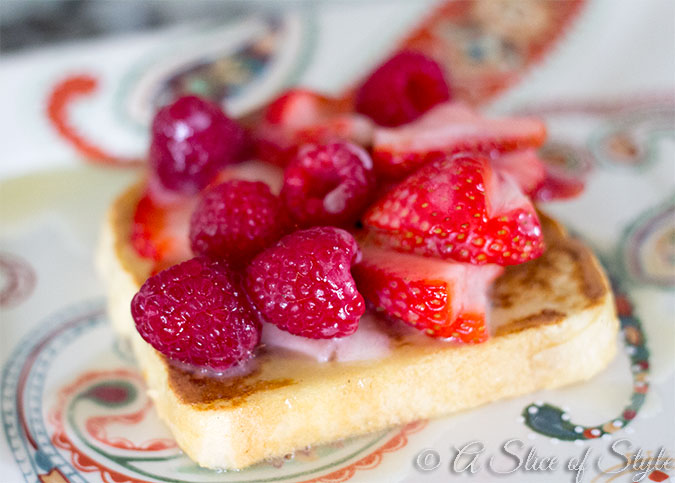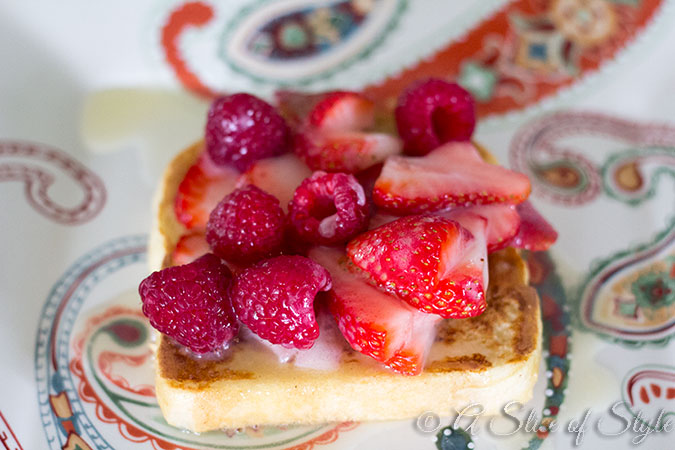 The Best Syrup Recipe
Printable Recipe
Ingredients
1 cube butter
1 cup sugar
1 cup cream
Directions
1. Melt butter in saucepan, constantly stirring.
2. Add in sugar and mix until it dissolves.
3. Stir in cream, then stir until it thickens slightly. Serve warm over waffles, french toast or pancakes.
Note: I dare you to not completely clean off your plate. Good luck; you'll need it.