This version of chicken tacos is fresh, tasty and healthy. They are perfect for a quick lunch or light dinner!
I live 8 minutes away from work which I absolutely love because I get to come home to make tasty, delicious meals for myself during lunch. I almost pulled out the tortillas to make some chicken tacos when I remembered the 4 full heads of romaine lettuce that I needed to use and decided to make unconventional chicken tacos instead. They were SO good.
I like to buy rotisserie chickens at Costco, take all of the meat off of them and freeze them in a bowl. Then I take out the chicken and heat up what I need in a pan to make meals like this. For these tacos I also used Trader Joe's frozen green, red and yellow peppers as well as the frozen roasted corn. I topped the tacos with TJ"s Reduced Guilt Guacamole. I have made this lunch several times since and will continue to do so! Yummo.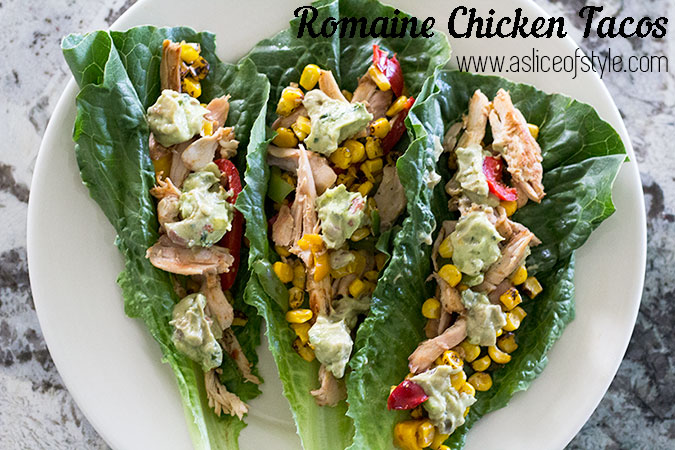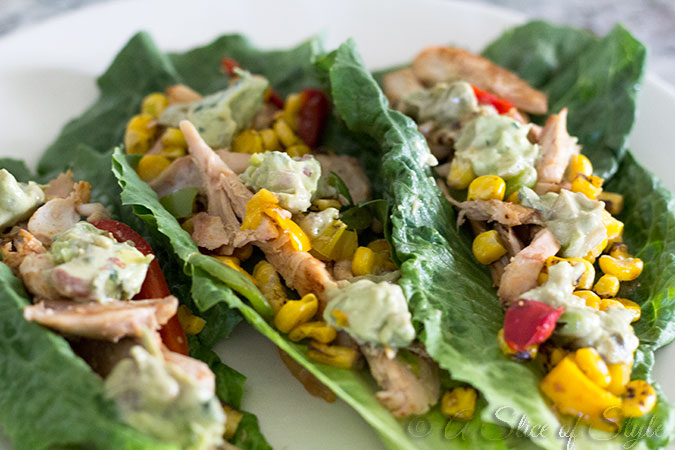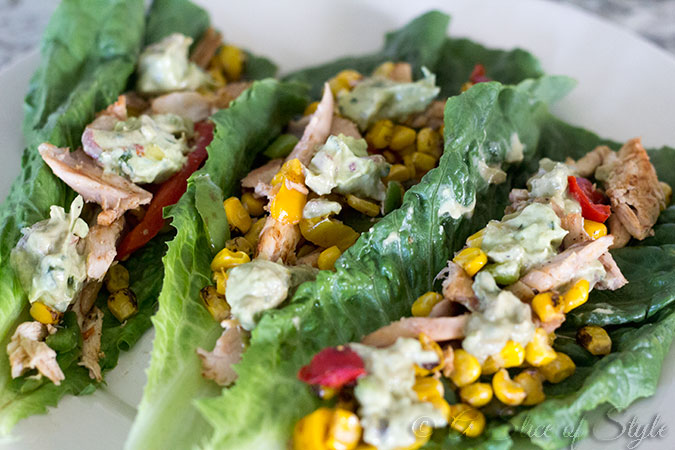 Green, red and yellow peppers
1. Heat chicken, peppers, and corn on a pan on the stove.
2. Prepare romaine leaves by washing and drying them, then top with chicken mixture and guacamole.