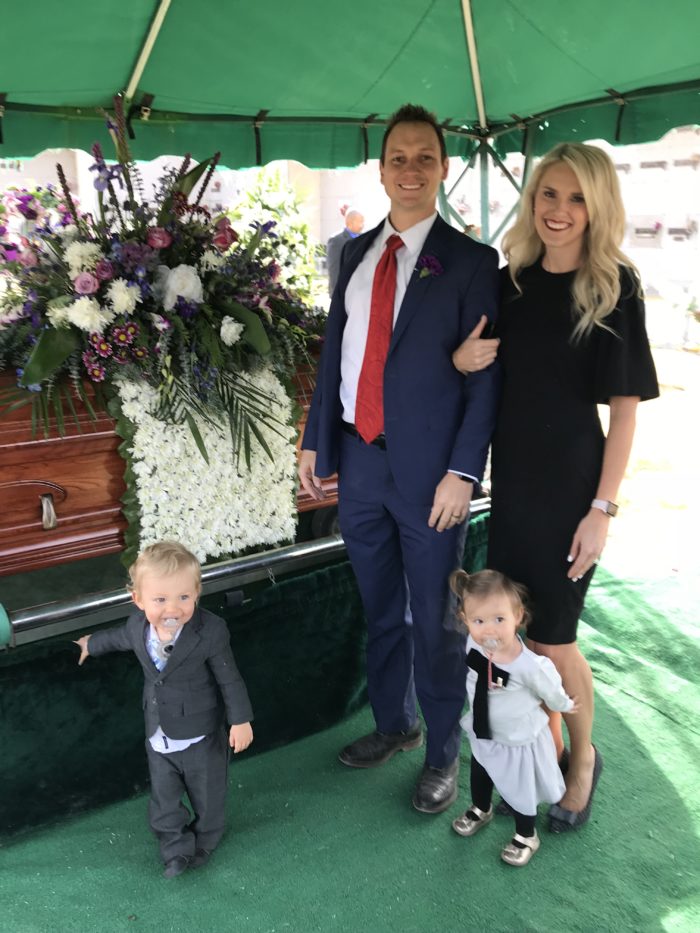 (At Tyler's grandmother's funeral. We are smiling because she was an amazing woman and now is free from pain!)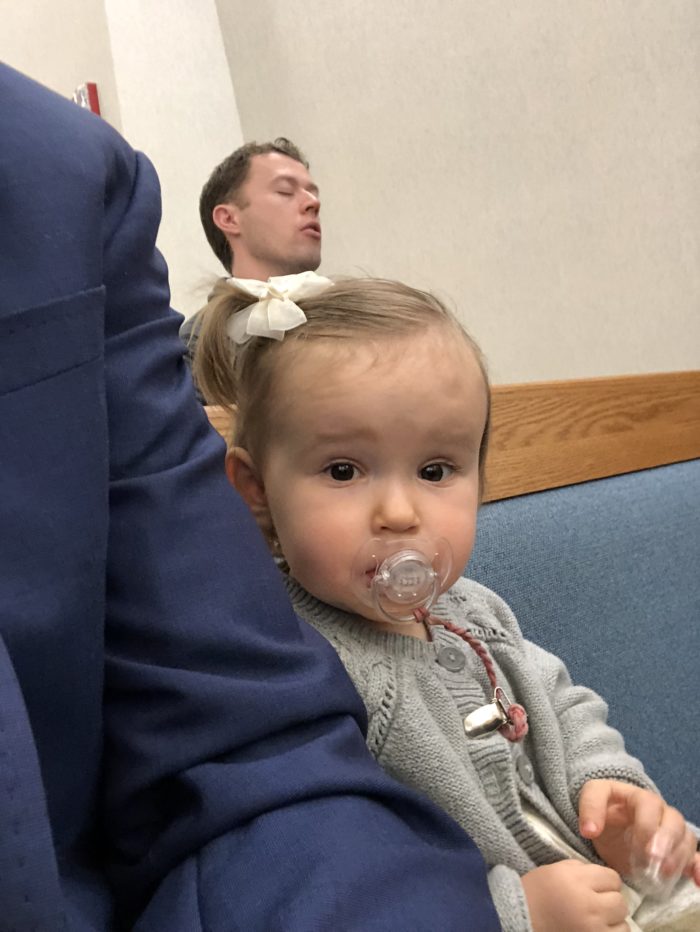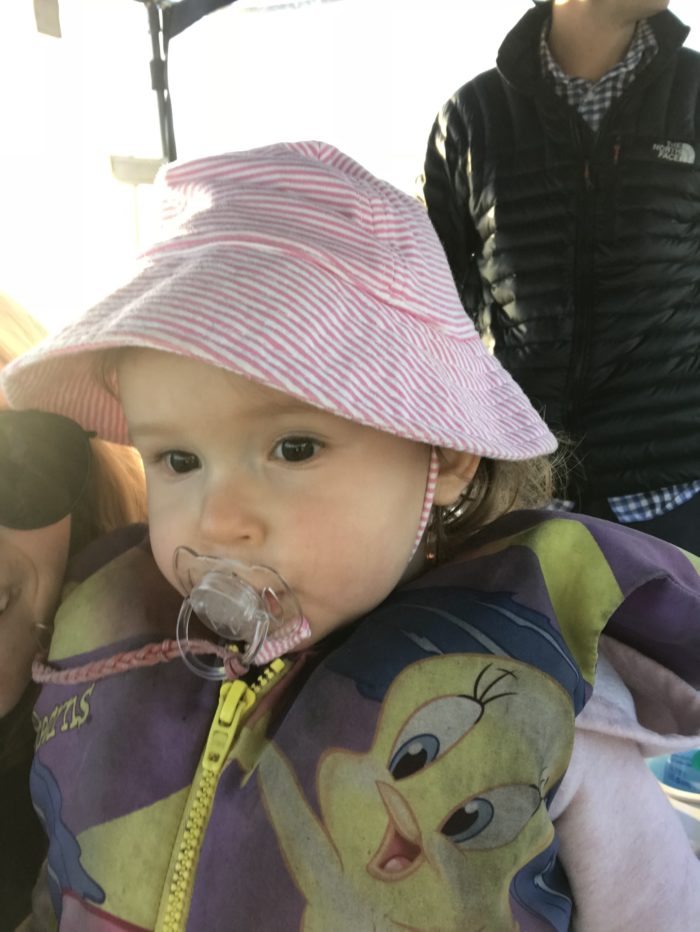 Tyler and I went on our first trip alone without the babies for a week in January and we were so lucky that they were in such great care while we were gone. His sister, my sister, my sister's friends and my mom all took great care of them. They loved their binkies before we were gone, and were absolutely addicted when we returned! I'm glad they had their binkies and their blankies as a source of comfort while we were going. Staying at my sister-in-law's, then our house, then back to my sister-in-laws was something that they had never done before so it was really good for them to have some type of normalcy. Their binkies and their blankies were so important.
When we returned, I noticed that especially Harris wanted to have his binkie in his mouth at all times. My mom has worked in dental care for her entire adult life, so she told me that since their teeth are growing in so much, sucking on their binkies all of the time is really bad for their teeth placement. Harris mouth was starting to take a different shape because he was sucking on his binkie all of the time. It was time to wean!
I cut off just the tip of their binkies since my mom had done the same with us when we were little. She told me that every few days, she would cut off a little more until it wasn't possible to suck on any more. Well…that worked for me too except Harris and Goldie went cold turkey! They didn't want their binkies AT ALL any more. I would clip on their binkies to their clothes, or put them in their mouths, and they would spit them out and look at their binkies. I think they may have even said, "broken" a couple times ha ha. These were defective binkies! "Why are you giving me this, mom?!" Their confused looks at the binkies make me laugh. Poor things! Everything is so new to them.
They were great without their binkies during the day because we had done well about putting them out of sight when they would wake up in the morning before our trip. Tyler and I would hide them in the pantry in the morning while they were eating breakfast.
Nap time and bed time were a little rough for about 3 weeks. It was the time when we would normally give them their blankies and their binkies, and they would often wave goodbye to us as we placed them in their cribs to go to sleep without a peep. This was their routine and something they had done for over a year! They didn't know what to do without their binkies because the last piece of the goodnight puzzle was missing. They would whine and cry for a short while and say, "binkie!" I felt really bad. I tried to give them their defective binkies a couple times but they were not interested. They had known the good binkie for a long time, and apparently once you taste the good life, there's no turning back. Tyler almost caved once but I told him if we gave them their binkies, it would be starting over again on square one. Once you commit, don't go back! It will be worth it and take a shorter amount of time with less pain for everyone involved in the end. If you give them their binkie back once this process is started, they will just be confused and wonder what is even happening. They'll be totally okay without their binkies soon if you stay committed!
After about 3 weeks, there was no panicking or worrying when we laid them down in their cribs for nap time or bed time. They started to fall asleep much more quickly again. They have still had their blankies through this whole process which I think is important; I think that a comfort object is good for people of all ages. I literally still have my blankie that my grandma made me when I was a baby and it STILL makes me feel comforted when I snuggle it!! I'm 30-years-old. Yes. Yes, I am.
I am not a professional baby whisperer, nor do I claim to be a professional baby binkie weaner. This is what worked for us and I hope little story helps in some way if you have been wondering where to start!