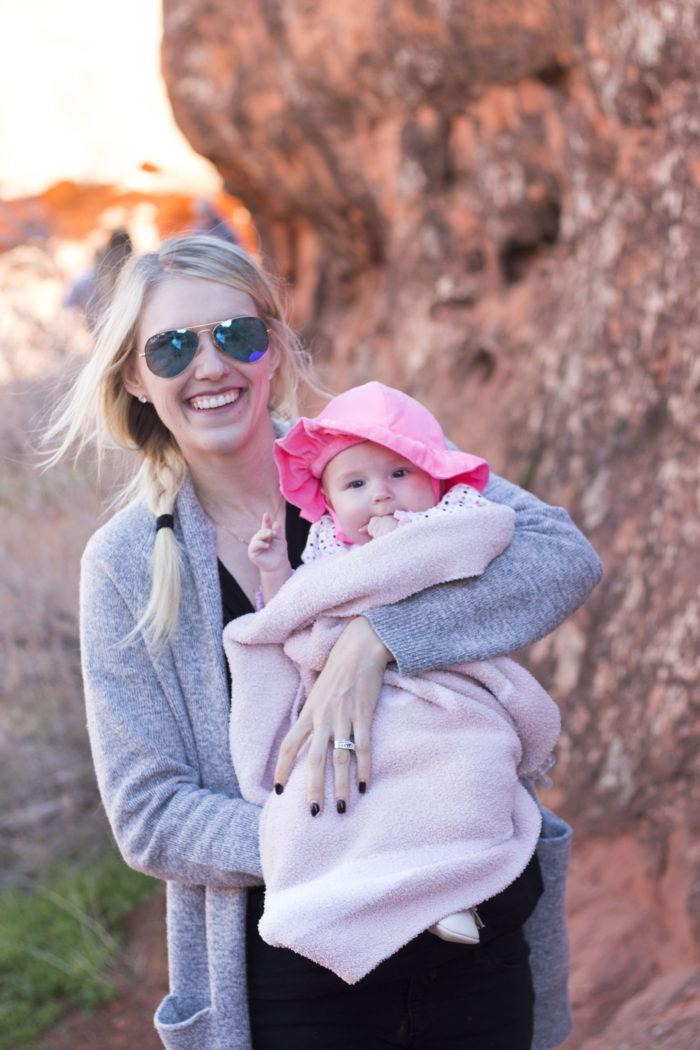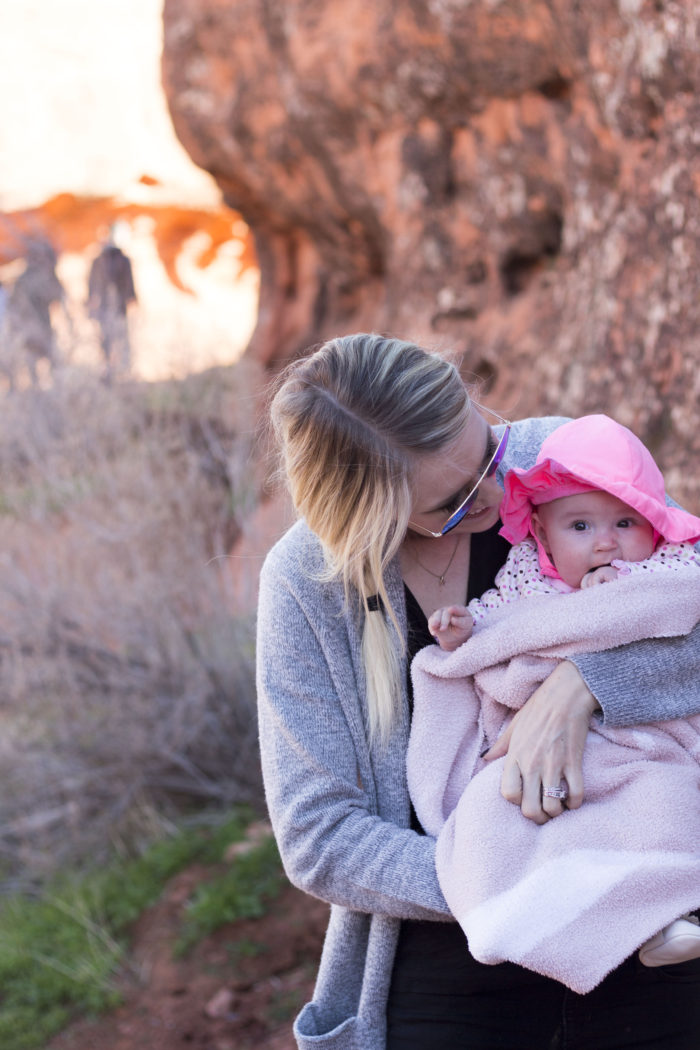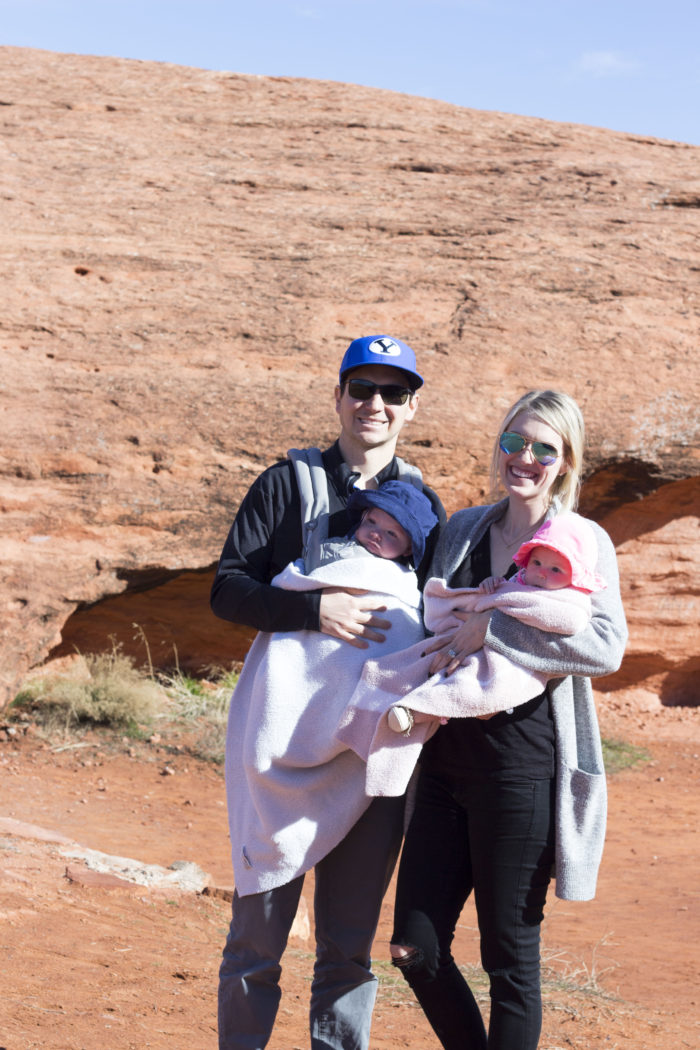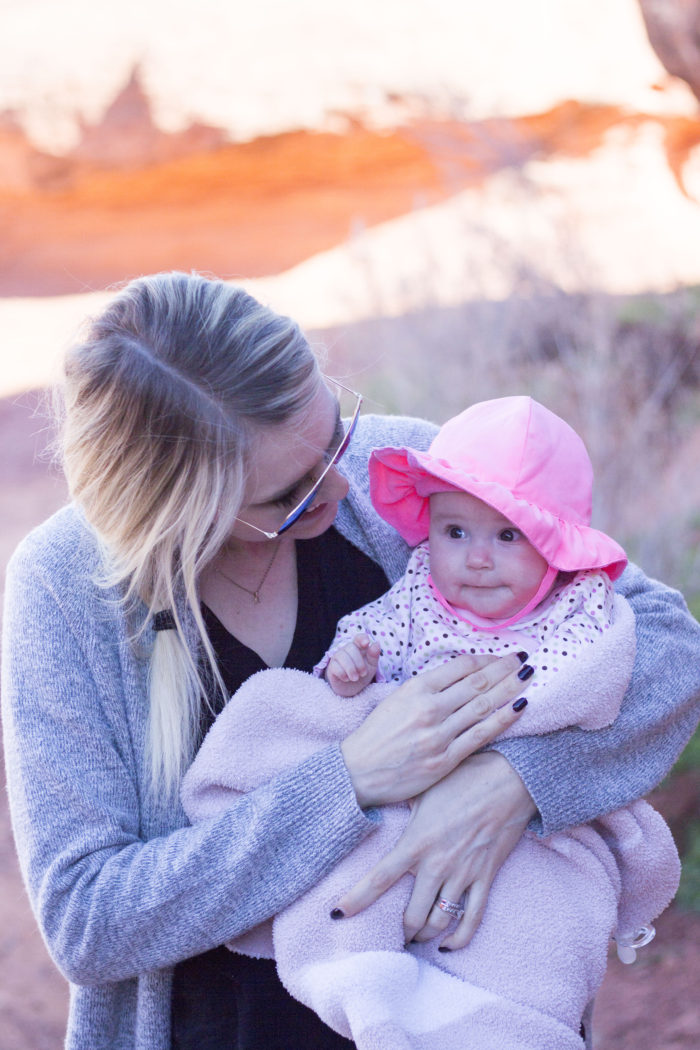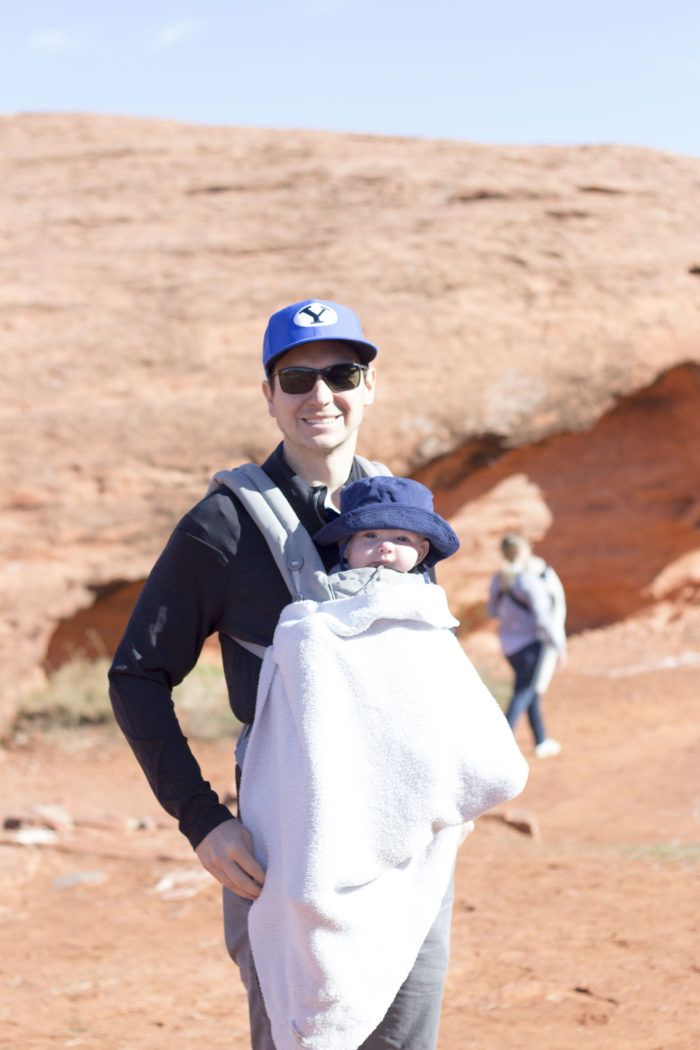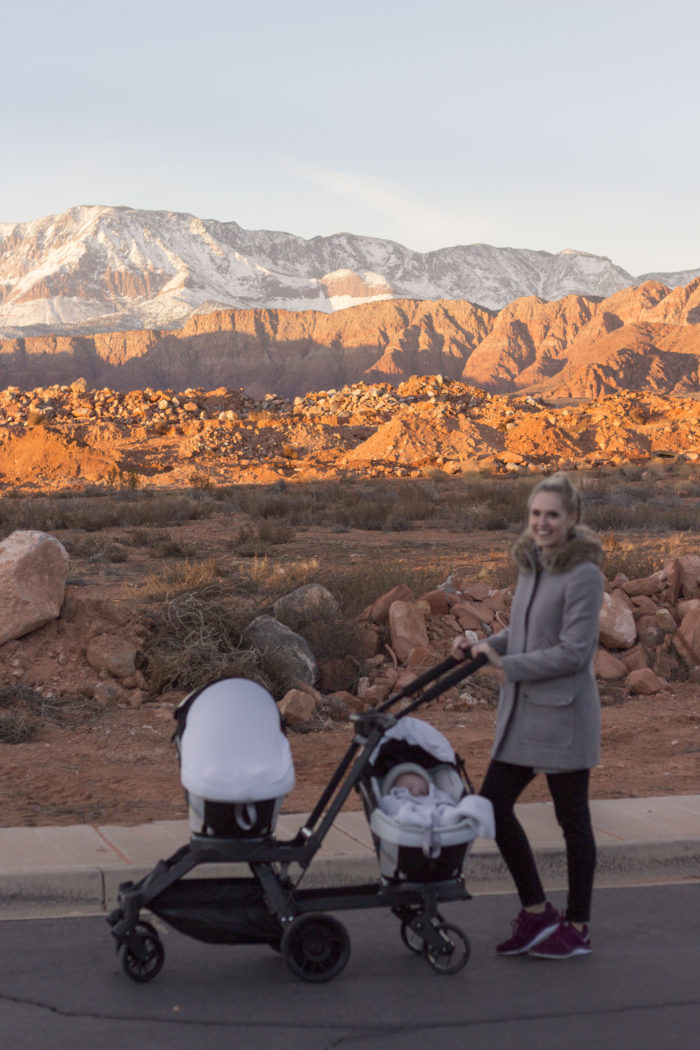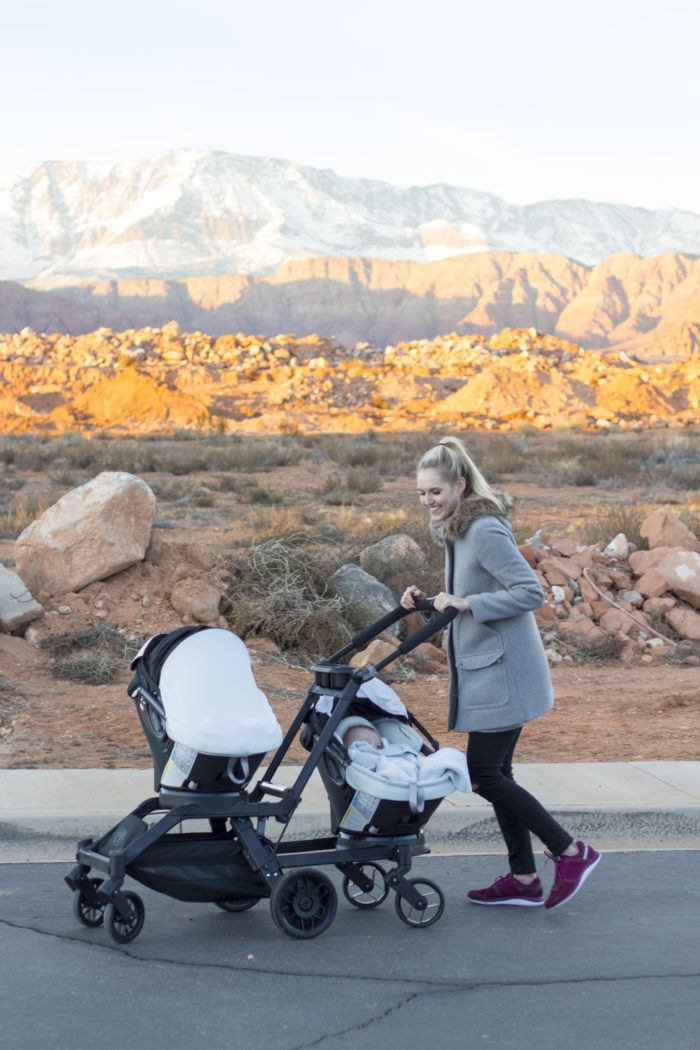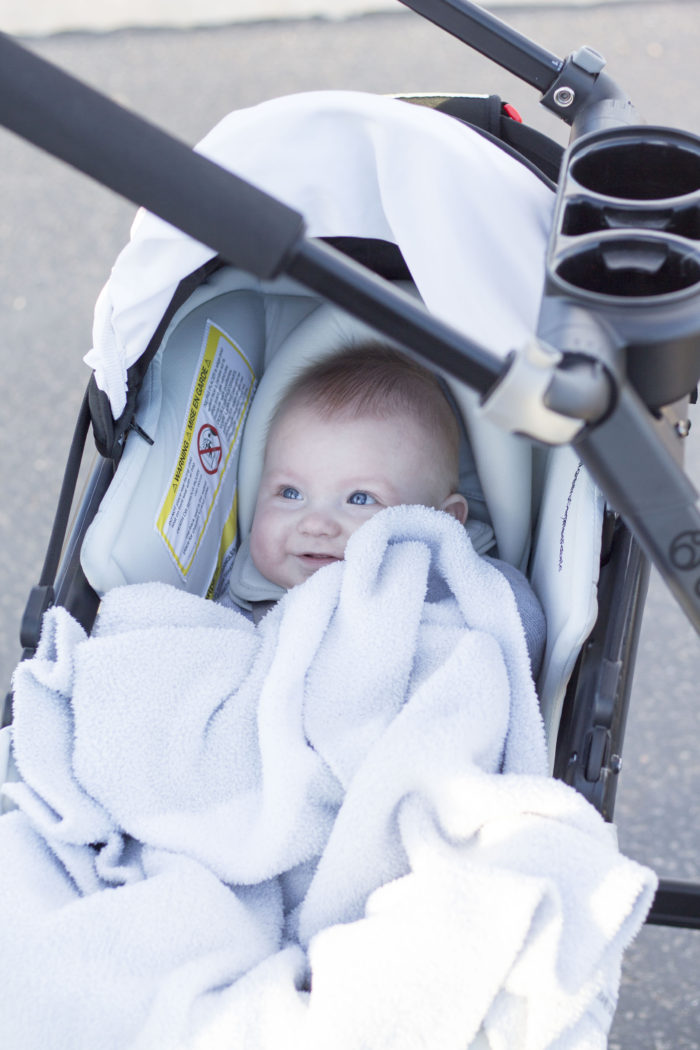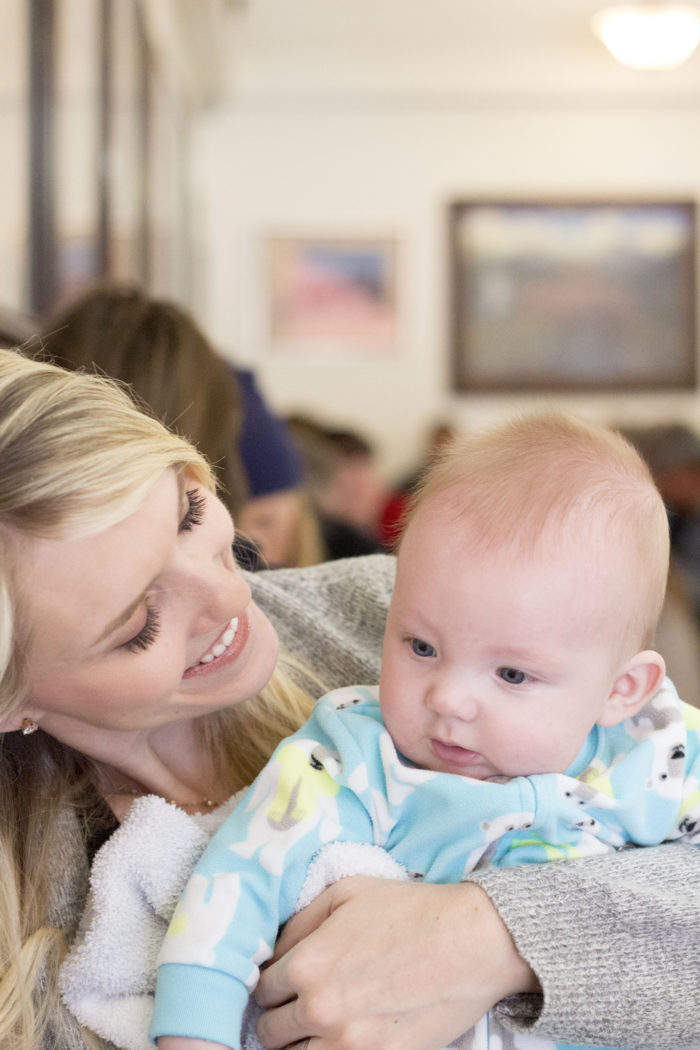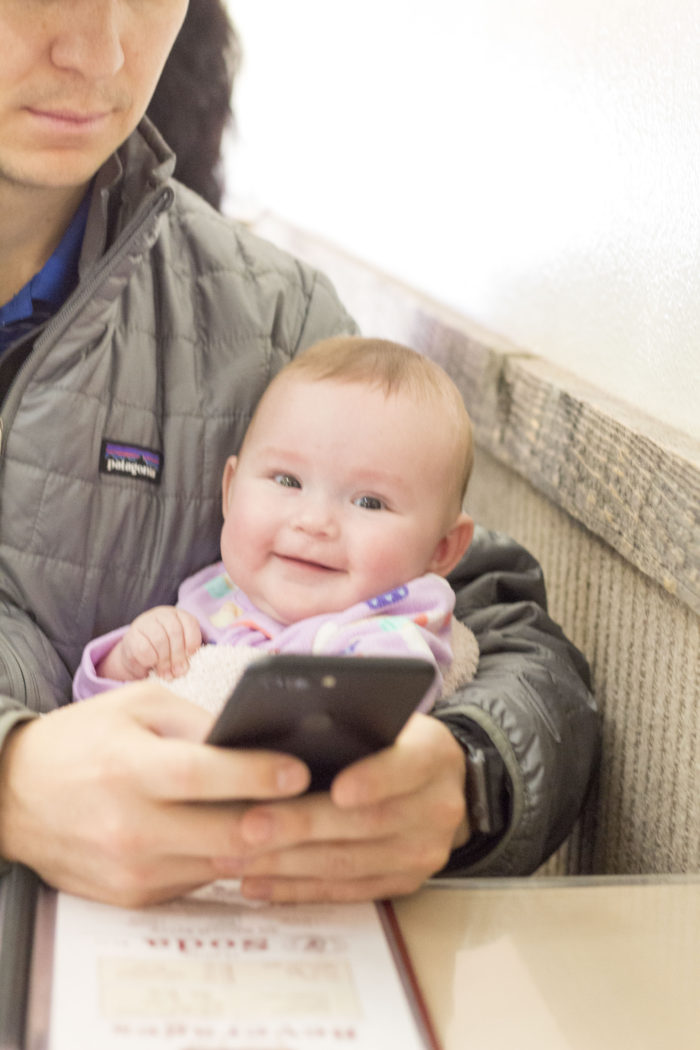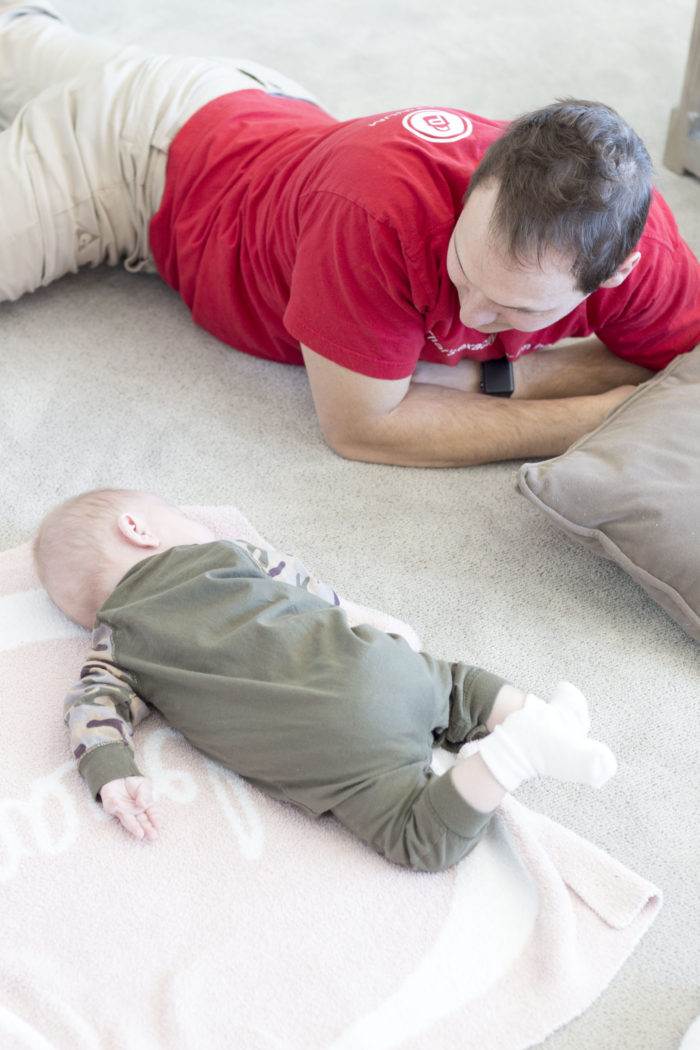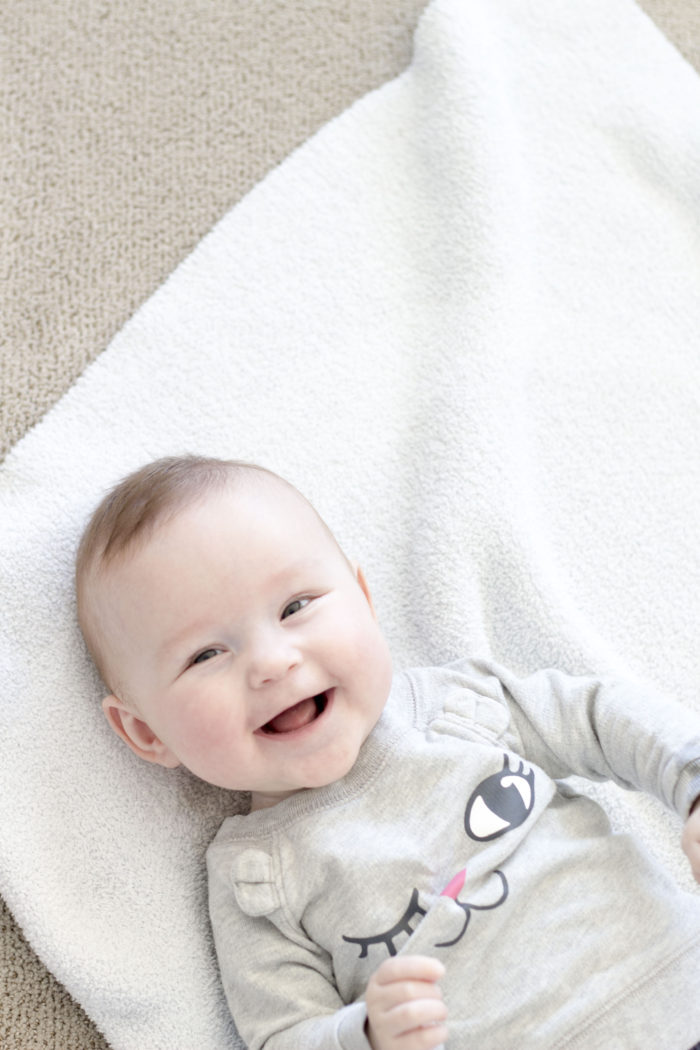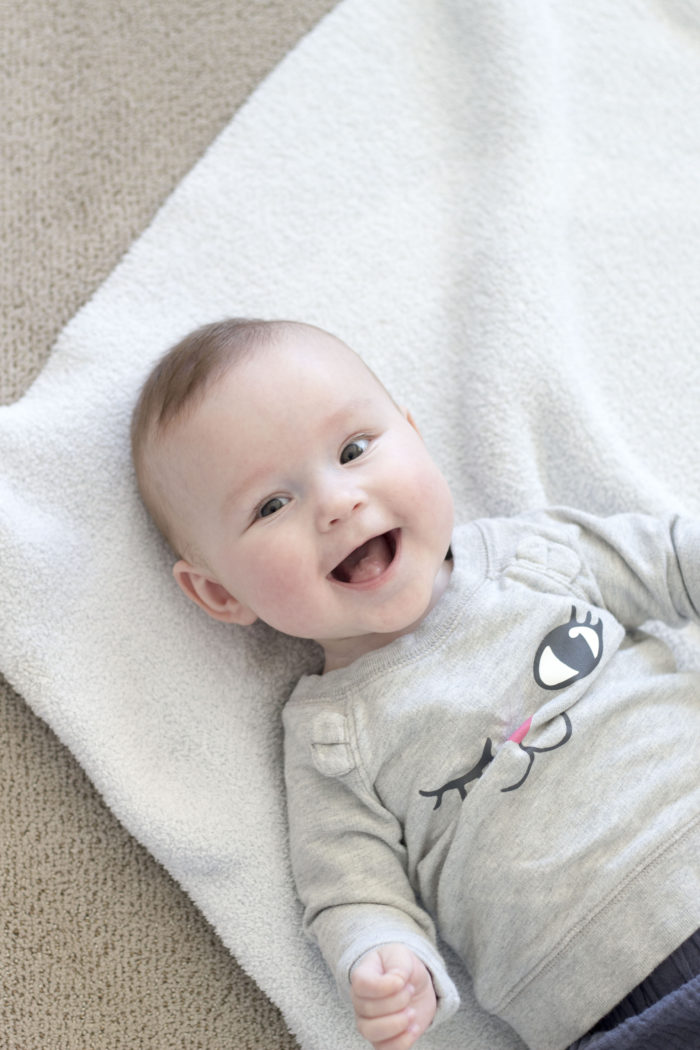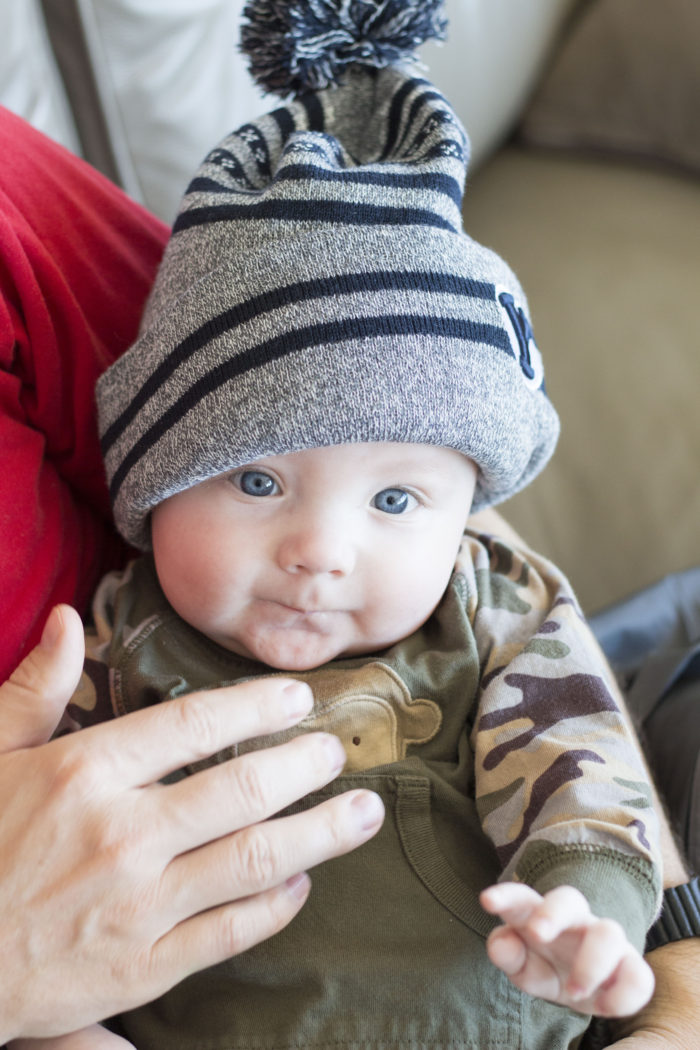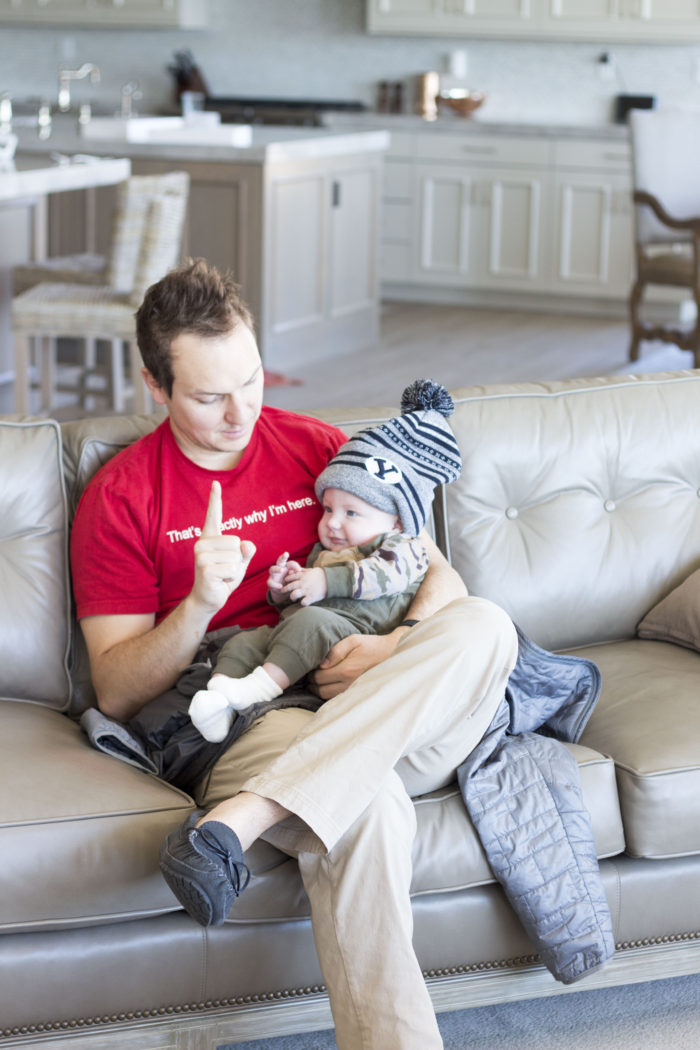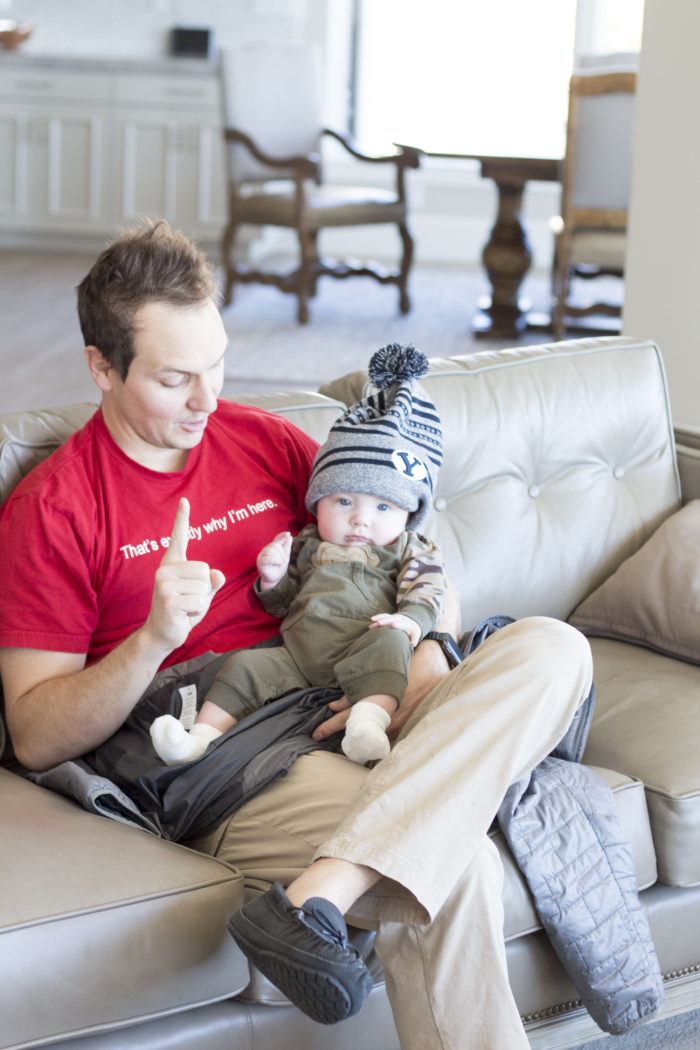 My favorite jeans: Nordstrom | My favorite sweater: Nordstrom | My new favorite COMFY sneakers: Amazon | Harris' hat (on sale!): Old Navy | Goldie's hat (on sale!): Old Navy
Depending on where you live in the country, you may not believe what I'm about to say. 50 degrees felt like a dream this weekend!! The sun on my face…well, words don't quite do it justice. Here is how our conversation went when we decided to leave for the weekend:
Thursday night –
Tyler – "So, are we leaving tomorrow?"
Me – "You were serious?"
Tyler – "Yeah! Let's get out of here!"
And so we did. My in-laws have a vacation home so we were able to stay there for our weekend getaway in St. George. It took 3.5 hours to drive down and we left right after the babies ate at their 8 pm feeding so they would sleep the whole way. It worked out well! Goldie grunted a couple of times at her distaste in our music choices, but she calmed down quickly when I turned down the volume and went right back to sleep.
We went to breakfast the next morning and when Tyler was holding Gold, she started to get fussy. I asked him if he wanted to switch me for Harris after a few minutes thinking maybe she just needed a change of scenery (parenthood is a guessing game much of the time, agreed?) and as we did, I smelled something…um…well, you know. She had a massive blowout. Like, it was all over her PJ's (we headed out the door as soon as they were done eating and hadn't gotten them dressed for the day yet). AND I forgot a change of clothes. Oops. I went to the bathroom and changed her and then wrapped her up in her blanket with nothing but a diaper on her cute little body. I was so embarrassed and hoped nobody saw her without clothes on so I held the blanket close to her! Next time I'll do better. Can I still blame that on being a new mom?
While the babies were napping, we took the baby monitor and went outside in the back of the house and sat in the sun a few times. It pretty much healed all ills and the few minutes outside was so nice. Seriously, if you live in Utah, you know what I'm talking about when I say that January and February SUCK. I'm sorry for the eloquent way I just described that, but I feel like it's the only way to do the way I feel justice. It gets really smoggy where we live in the valley and the air quality is just disgusting. I'm sure that paragraph left you feeling uplifted and jealous, right?
We went on a mini "hike" with the babies because by the time we got there, it was time to turn around for nap time. Ha! I also ate my fair share of Nielsen's Frozen Custard and now that's pretty much all I want to eat. I only have 29 more days to lose the rest of my baby weight. Ahh!! Why is it so hard? I mean, it couldn't possibly be the mini Snickers bars I purchased that are calling my name from the pantry…could it? That was a great purchase.
I hope you have a great day! I'll see you back here on Friday. I'm going to be doing an infertility Q&A and give my resources to help you find a good doctor in your area if you need it, so if you have any questions that you want included about infertility or IVF, please leave them here or on this Instagram post.
Thanks, guys! xo