THANK YOU and welcome to my new readers who have found out about A Slice of Style through the #ezinfertilityfund. I'm so incredibly grateful you're here. I hope you find some great deals to shop and that you're glad you're here too and that together we can help Jared and VoNique bring home their baby!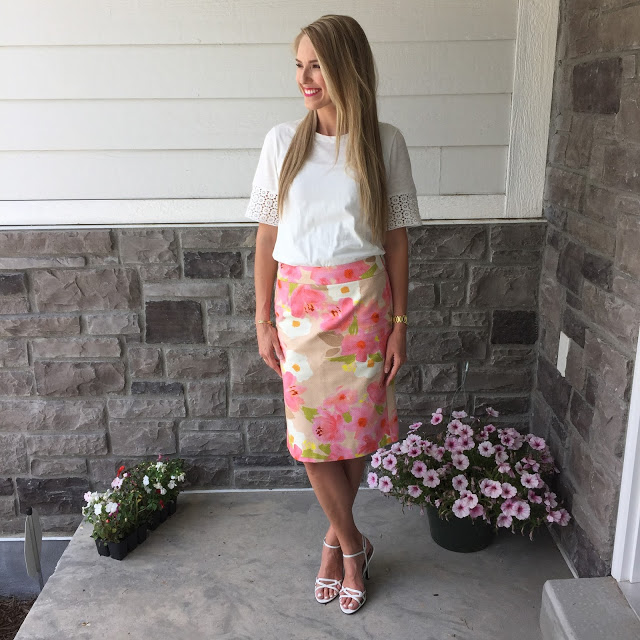 (This shirt is sold out right now unfortunately…but I listed some great options below!)

I LOVE white shirts. Maybe it's because Tyler's (my husband) favorite outfit on me is jeans and a white tee. Maybe it's because they match everything. Maybe it's because they are simple and classy. I don't know…and I don't care…cause I found the BEST sale for you today on classic white shirts that aren't boring! (I don't actually think a white tee can be boring cause there is just something about them that says, "I'm not boring" but you get what I mean).

Every single one of these tops is on sale for a KILLER DEAL – an EXTRA 50% off that will be applied at checkout.

Click on each shirt to take you directly to that item, and click here for the entire sale!