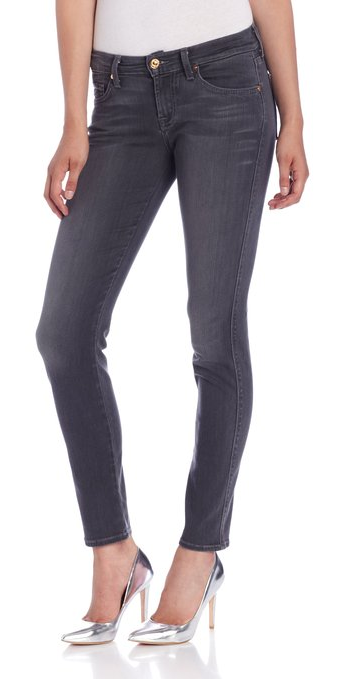 Hi everyone! I hope you are having a great day so far. If you haven't taken advantage of my Christmas tree post from yesterday, click here to take a peak at the best deals I have ever seen on pre-lit Christmas trees.
Today I found an awesome deal on 7 for All Mankind jeans for men and women. I have a few pairs of these and I really like them. I always say this when I post about jeans, but designer jeans make ALL the difference. I will wear a $5 Target v-neck t shirt and designer jeans any day. They fit so much better and don't stretch out when you wear them. In fact, I remember when I was in high school I didn't have a lot of money so I thought spending anything over $40 on jeans was absolutely outrageous. Little did I know what I was missing out on! I went back to American Eagle and bought at least 4 pairs of $30 jeans there month after month thinking that maybe the next one would fit better and not stretch out. Well, they didn't. And I ended up spending just as much as I would have spent on nice jeans anyway, and could have avoided a lot of frustration and baggy jeans 🙂 But, I just didn't know then! I will say that I always wait for the nicer jeans to go on sale though.
I picked out my favorite jeans from the sale for men and women. All of them are at least 50% off, some more than that! You will get free shipping and free returns on each of them too! Click on the image to take to that pair.

Oh, and I also must mention that J Crew is having a killer sale right now! Get an extra 40% off sale styles using code SALENEWS. That would make these Chelsea Rain Boots only $20.99, originally $68! I love them! (Thanks for the tip on this sale, Carey!)