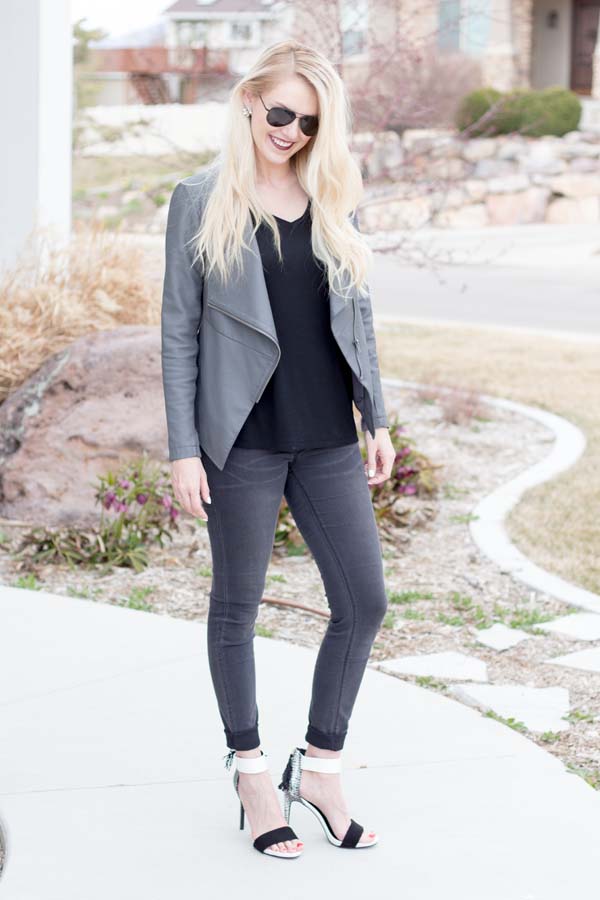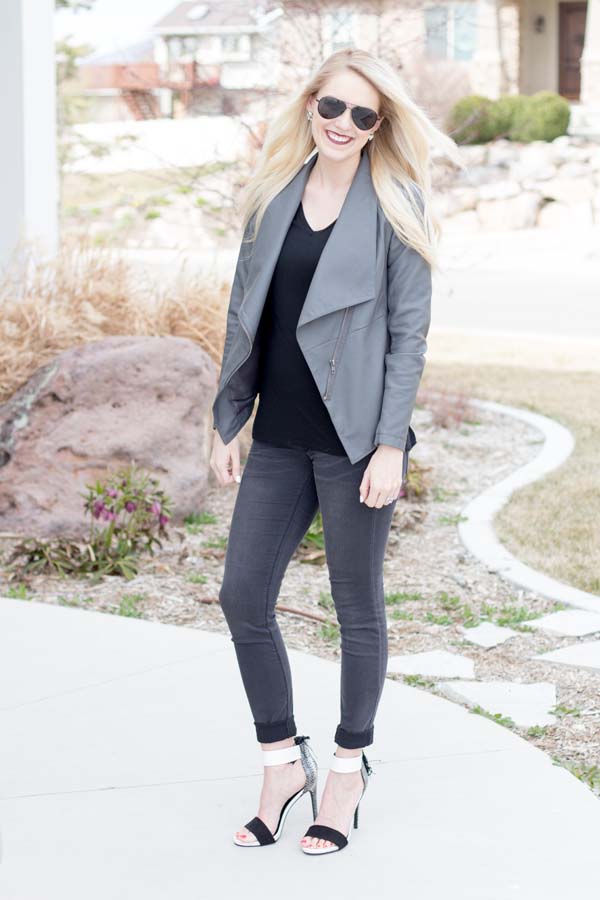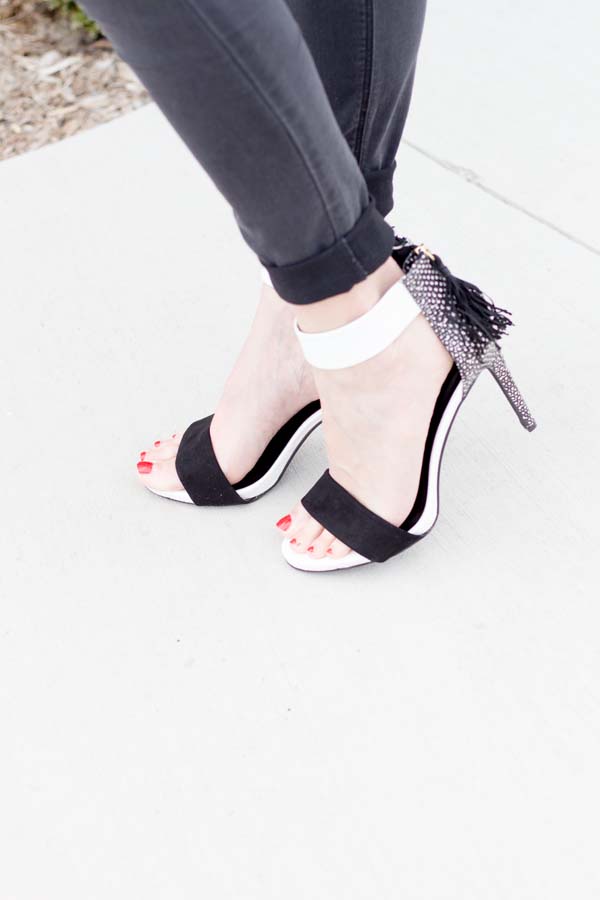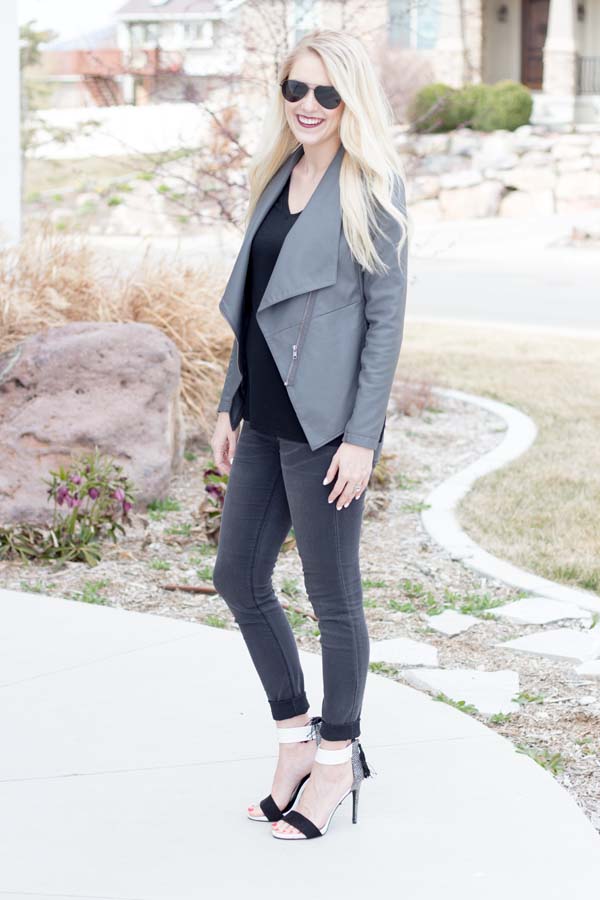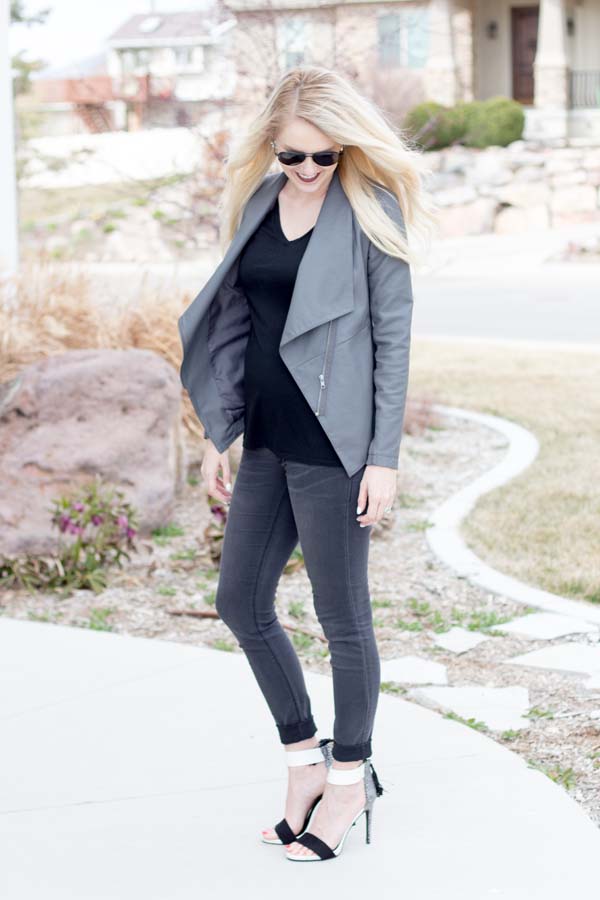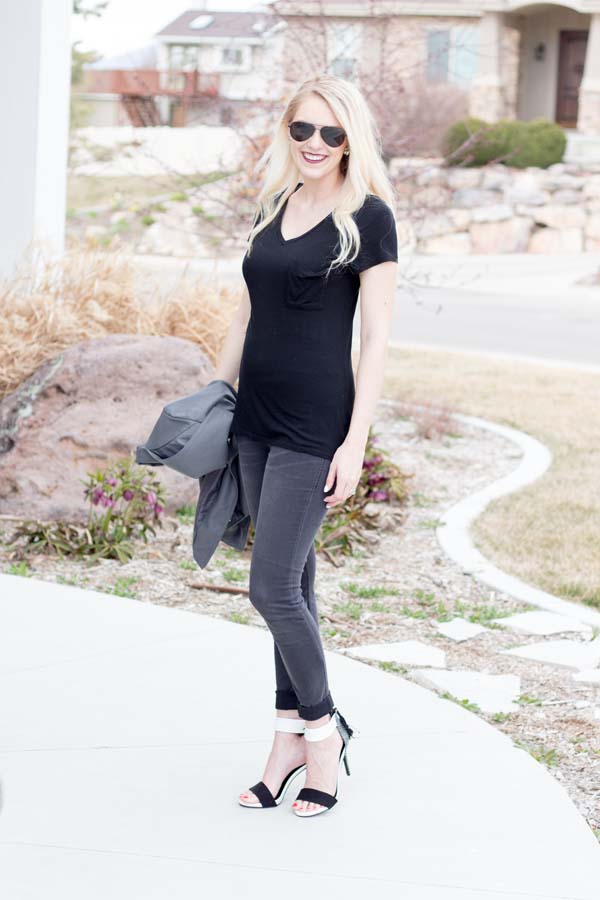 Happy Monday! I hope you all had a great Easter weekend. We spent it with my family this year, and we got to make our traditional giant popcorn Easter eggs that we have made for years. It was my grandma's tradition, and we still do it now that she is gone. It's a great time to reflect on family and our Savior's love for us!
I wanted to highlight
these shoes
from Cents of Style in today's post because I think they were perfect to complete this outfit. It also proves that you don't need to spend lots to make an impact! I loved this outfit because honestly, it is SO comfortable too.
These maternity jeans are on another level. Like, I feel like I'm wearing pajamas. And I wouldn't lie to you! In early pregnancy, I convinced myself that I would just wear dresses my entire pregnancy because they are comfortable. You get sick of that real quick, apparently. At $49.95, these jeans are a good investment for the few months that I'll be wearing them and they come in a lot of different colors.
Here are some other shoes from Cents of Style that I'm wanting!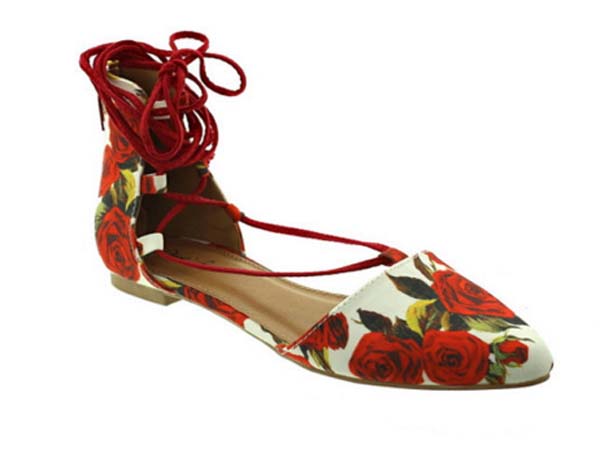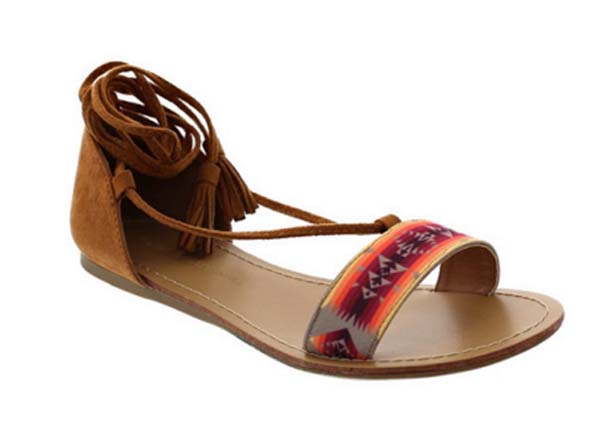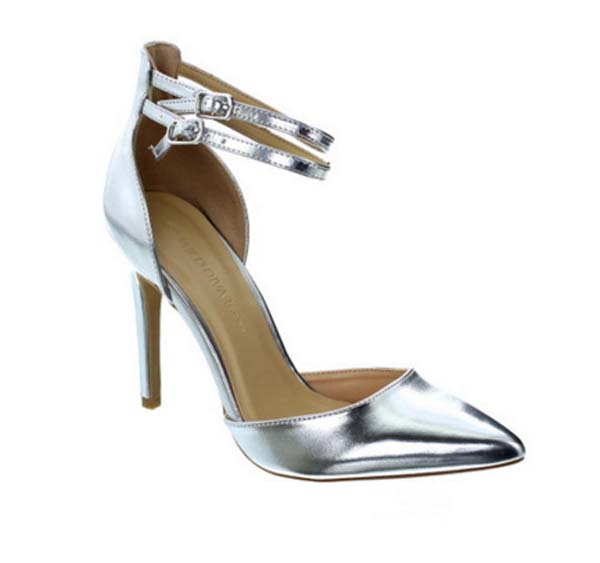 I hope you have a great day!!
This post was brought to you by Cents of Style