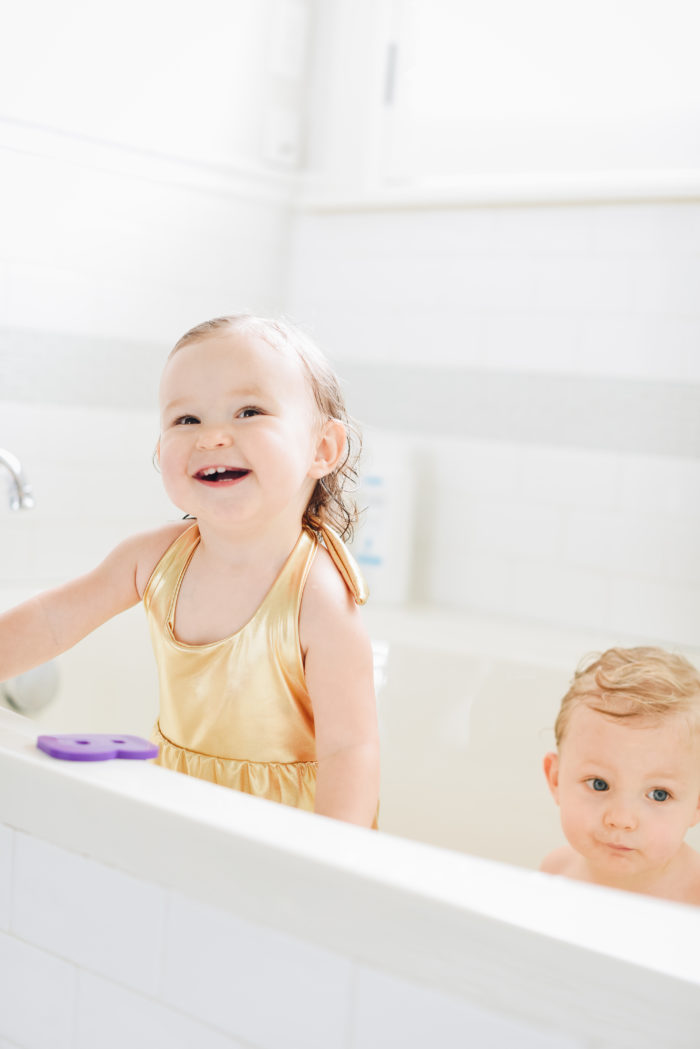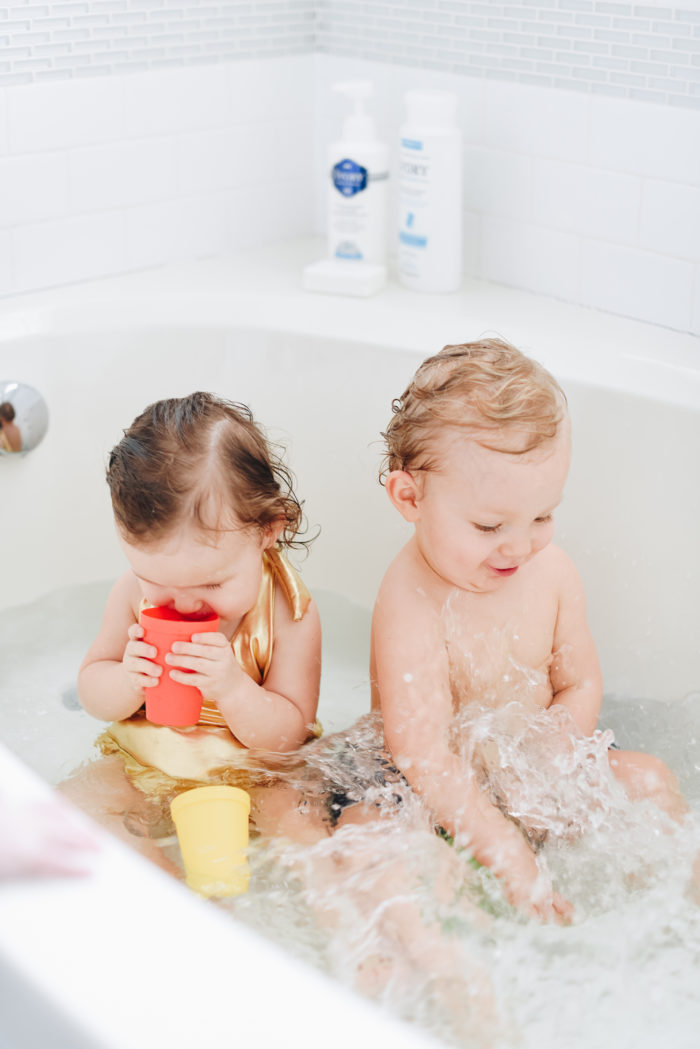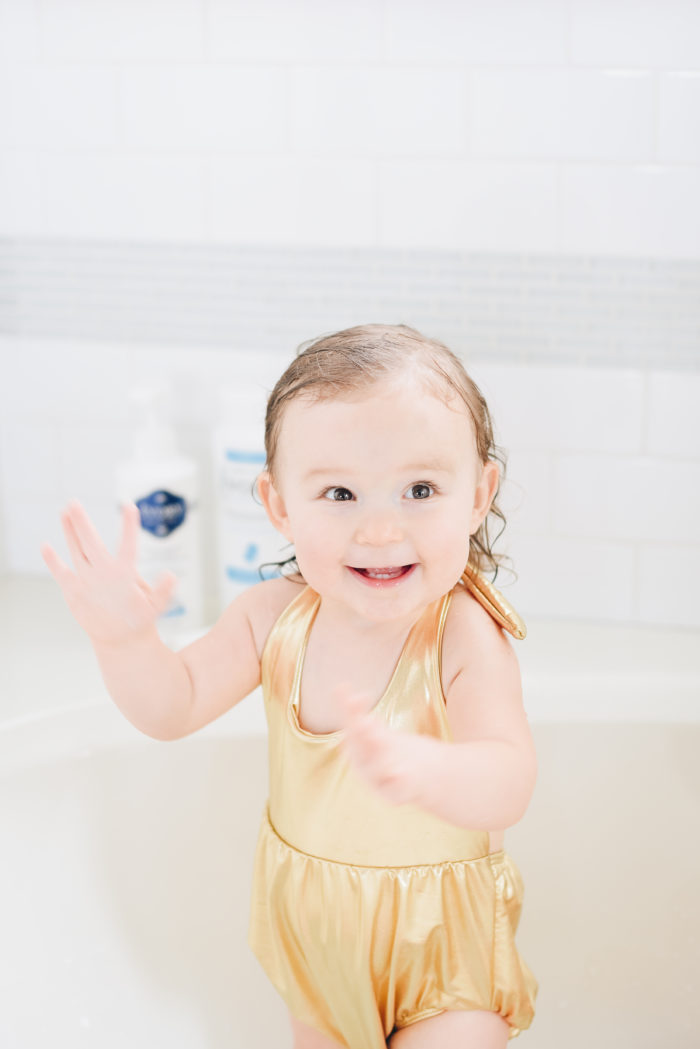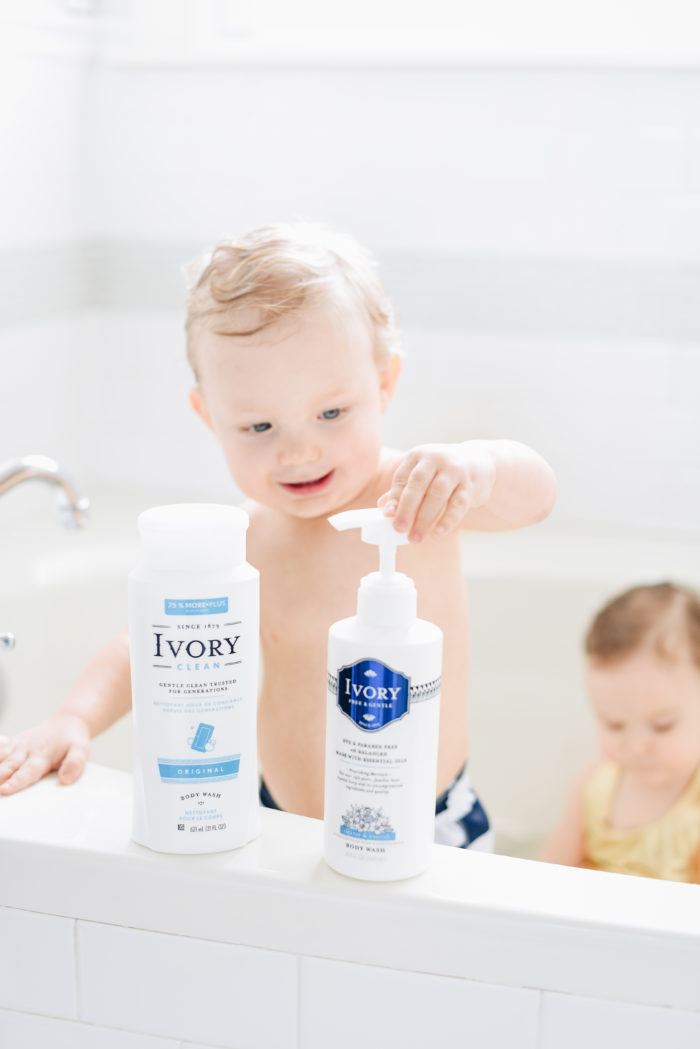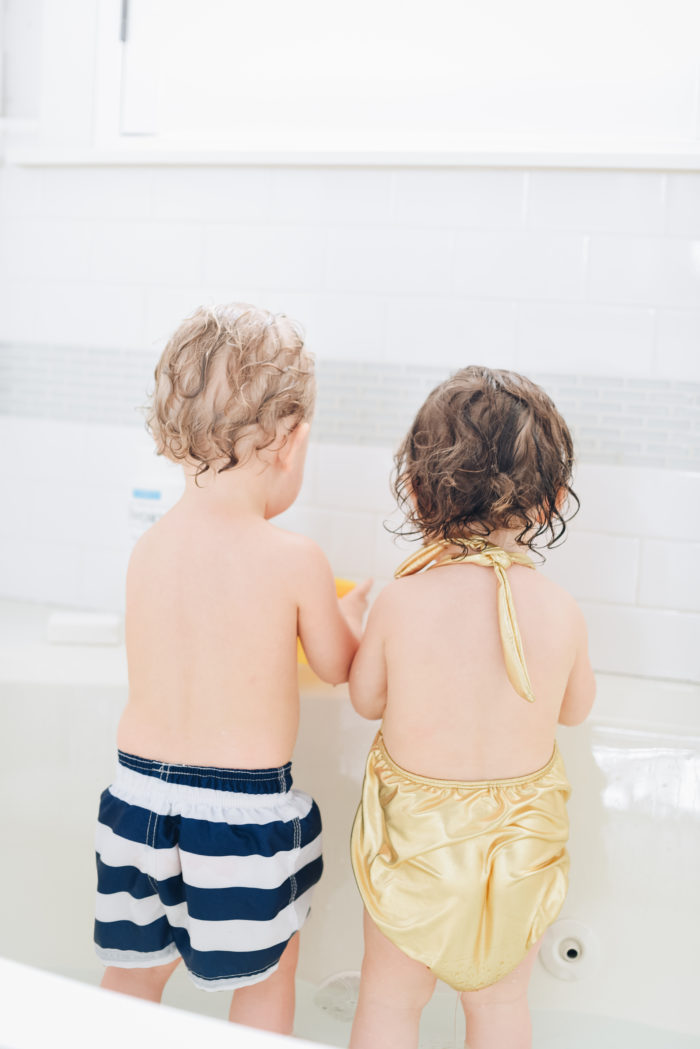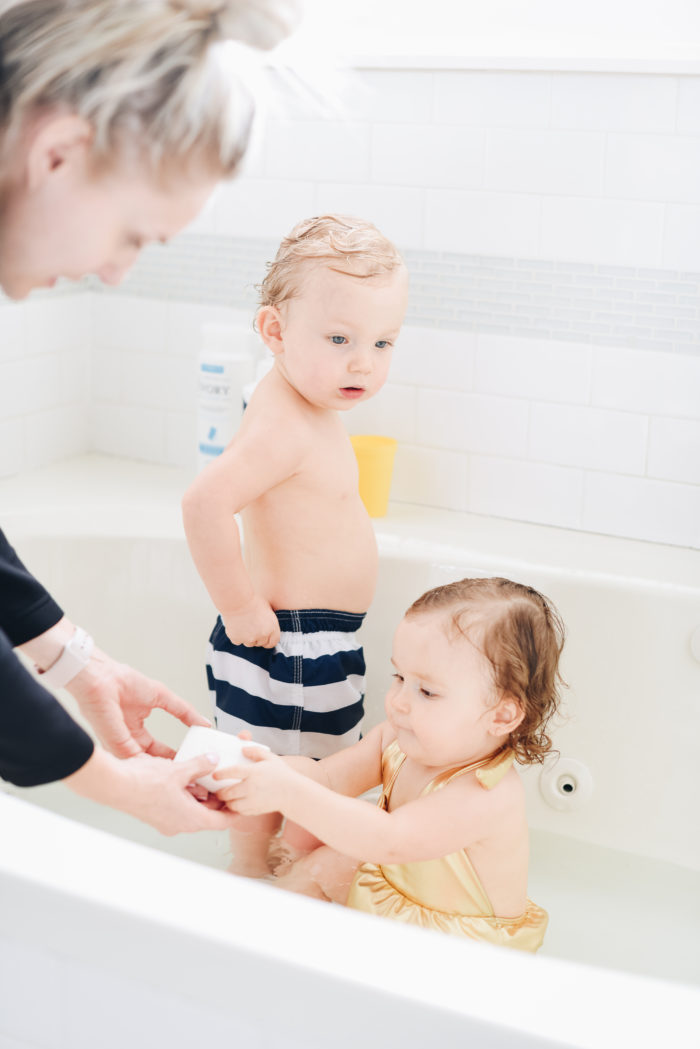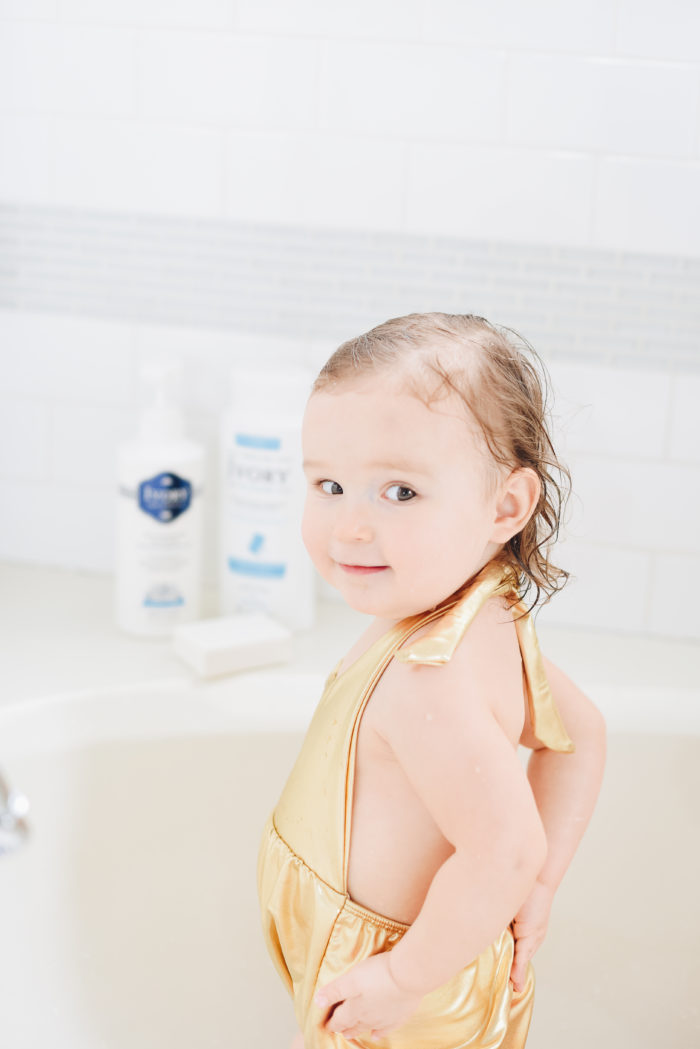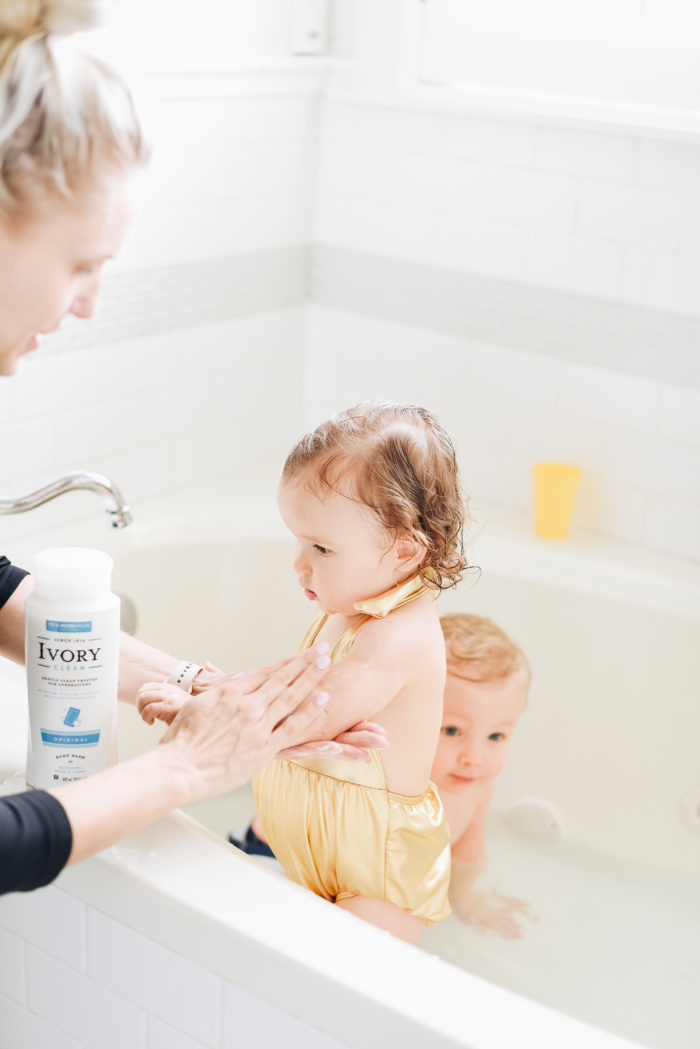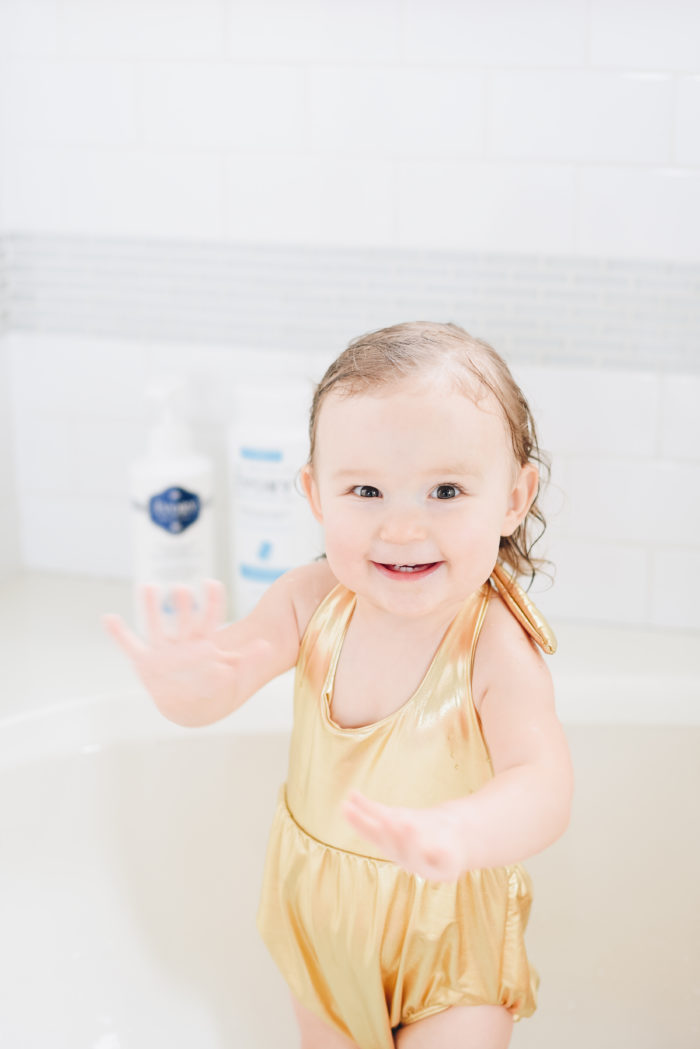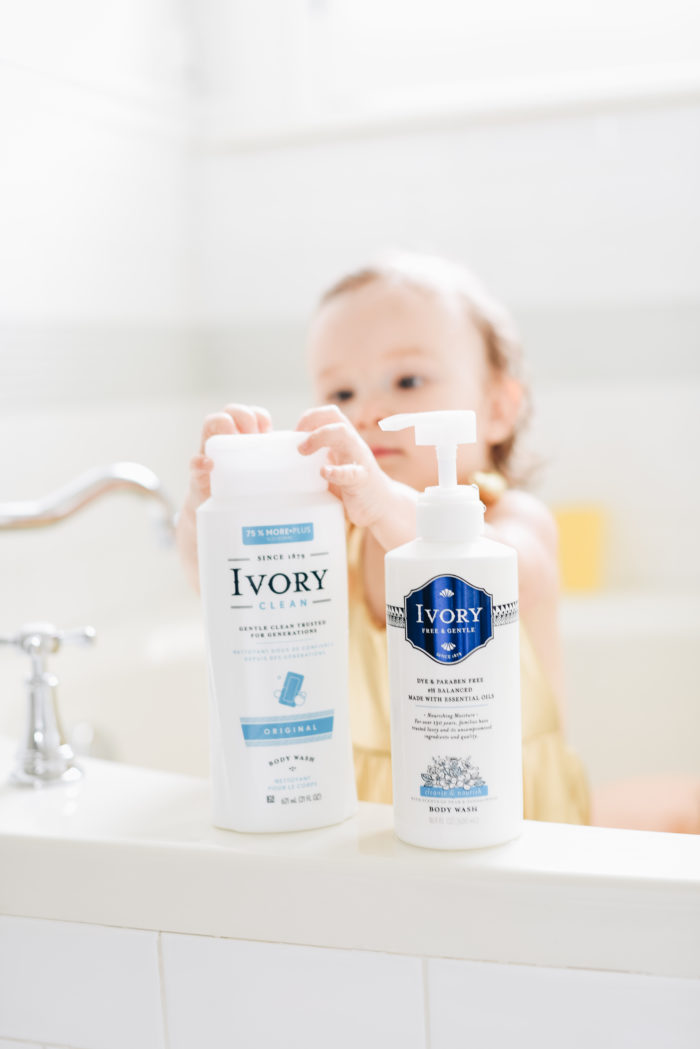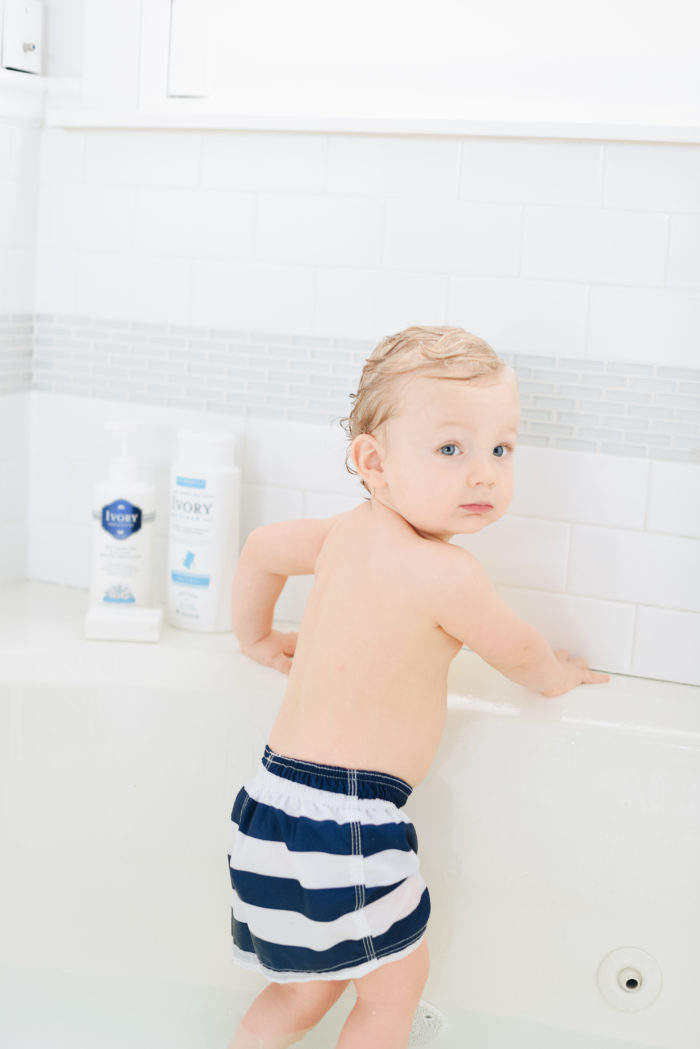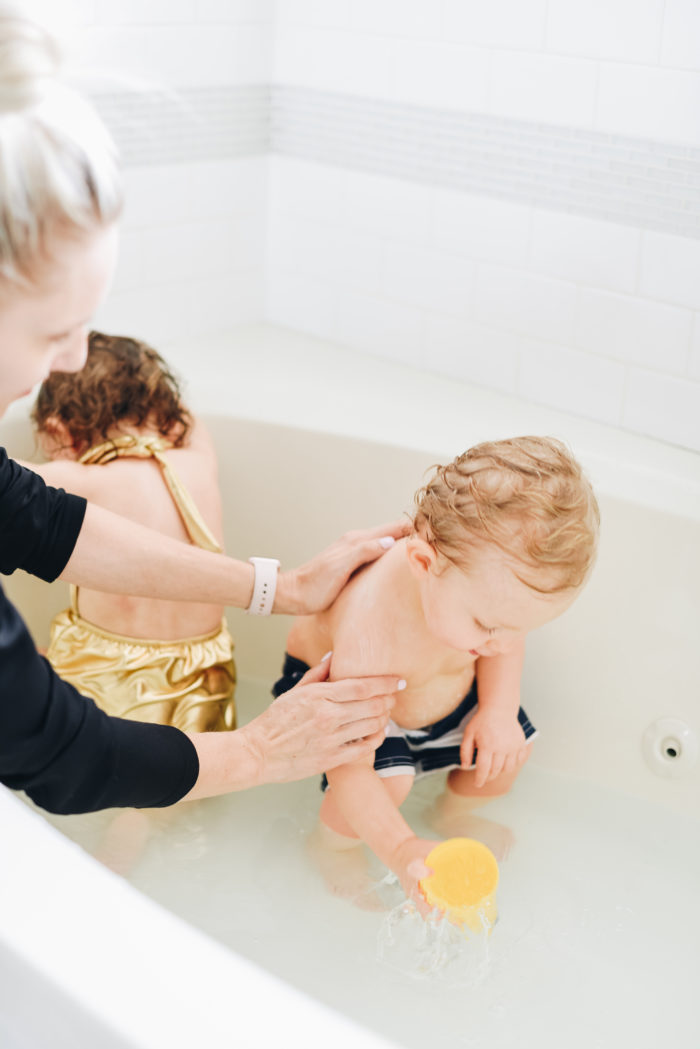 Bath time has ALWAYS been one of my babies favorite times of the day! I remember even back in the NICU when Harris would especially love to get completely pampered by one of our NICU nurses. Once, late at night after we had gone home, she took her time to wash his sweet little body in the dim lights of the NICU. She said he was so content, and it's such a sweet experience I will always remember. It gave me so much comfort knowing he was so well taken care of in such a sensitive time of his life.
Since the babies have always loved bath time so much, I would look forward to giving them a bath every single night when they were tiny! They would lay in their little tubs as the warm water would come up through the bottom, and I would put washcloths over their bodies. They would start to smile, laugh and their little bodies would shake with excitement when they heard the bath water running! I always knew it would make them happy.
As they have gotten older, I have had to start laying out towels on the floor outside of the bath because Harris LOVES to splash! He doesn't care if he gets water everywhere, including in his eyes…although I must say Goldie doesn't like when he splashes her eyes. Can't blame her 🙂 Bath time for the babies is a really fun bonding time for our family.
Ivory sent us some of their products to try and I love them. They smell SO good! My favorite product was the Ivory Free & Gentle Body Wash with Pear & Sandalwood because the pump makes it really simple to wash the babies' little bodies. Also, it includes the #1 Dermatologist-Recommended moisturizing ingredient. I love that it is made with 99.44% pure ingredients so that the whole family can use them, from Tyler and I to Harris and Goldie. I normally use a bar soap when I shower, but I bought a loofah when I went to the store a few days ago because I am converted to the Ivory Original Body Wash life! The Ivory Original 3-bar offers the same pure soap with a new look that I'm obsessed with. The brand has been around for 138 years and I can see why!
You all know "ease" and "simplify" are two of my favorite words in the dictionary. Ivory's products smell like heaven when we were done with their bath! You can click here to view their products.
This is a sponsored conversation written by me on behalf of Ivory. The opinions and text are all mine.