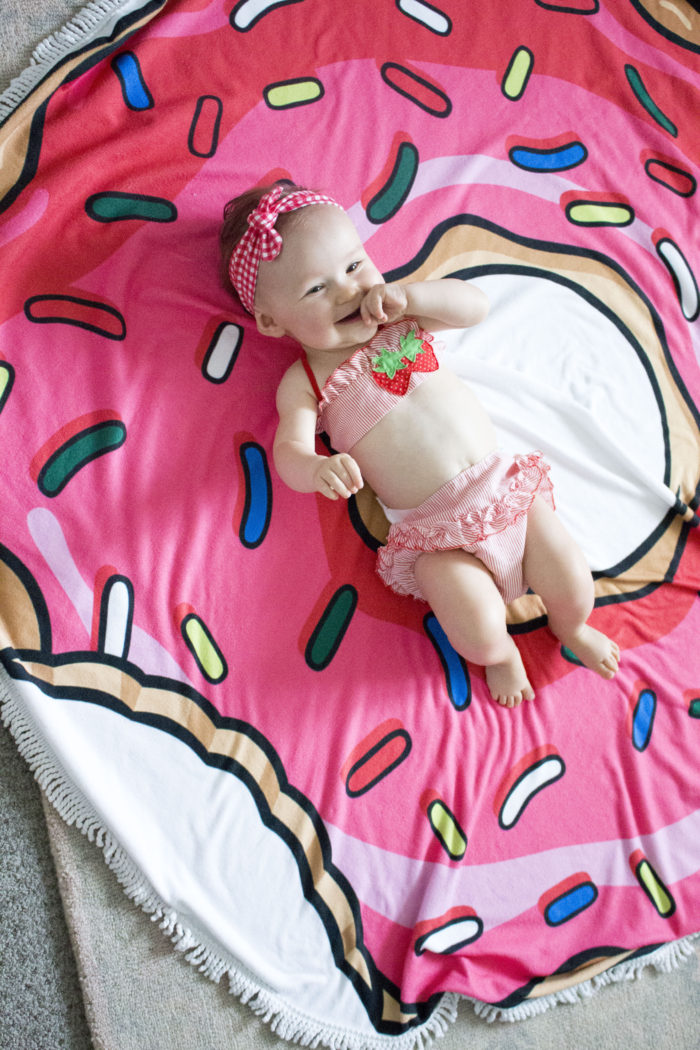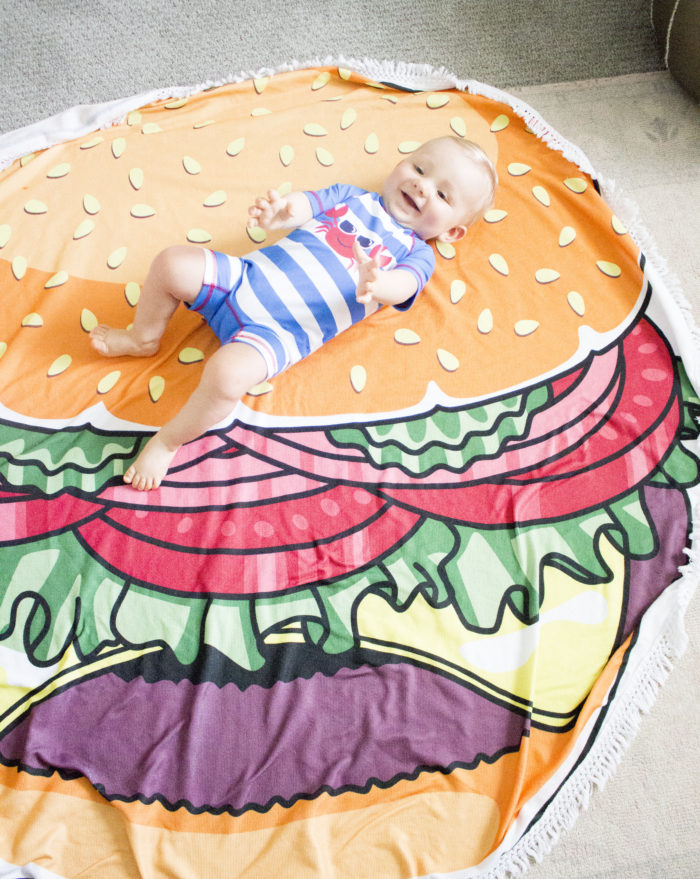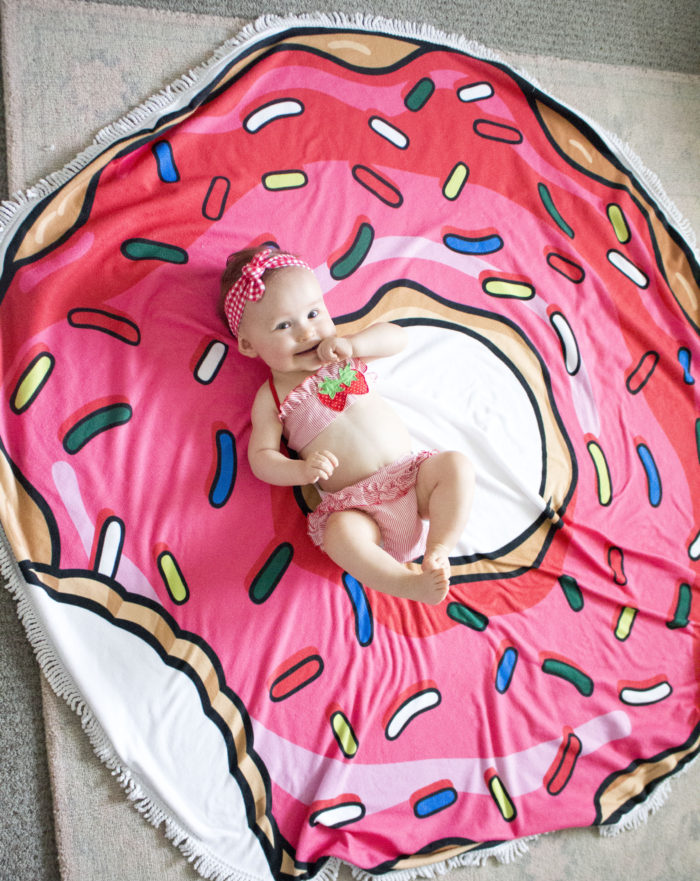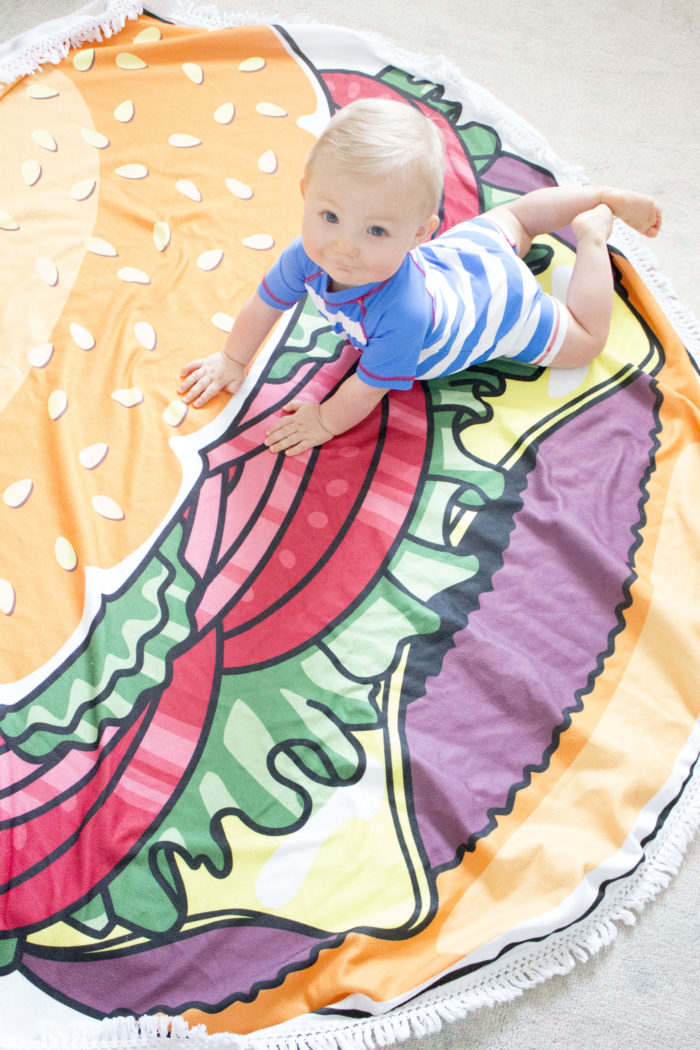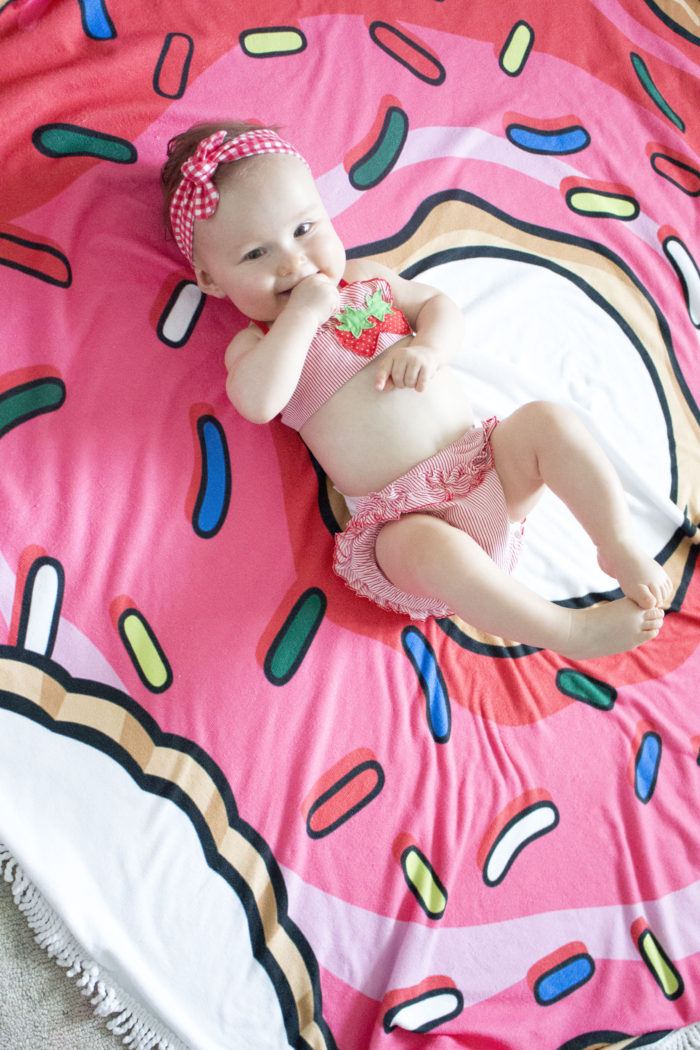 These beach blankets are killing me!! I like to add bold colors to any day in the summer because the warm weather and sunshine just feel like they need to be paired with happy, bright colors. These beach blankets are large but also lightweight and fold down compact so they are perfect for packing on any vacation for this summer. Plus, you can't not smile when you are looking at them! They are perfect for the beach, concerts, festivals, picnics, bonfires, the boat, the water park…pretty much anywhere your summer adventure takes you.
The beach blankets are on sale for $21.95 and the beach round wraps (thinner and you can wear them around your waist) are $15.95 + free shipping using code STORYTHROW at checkout through Sunday night! Click here.
The bikini that Goldie is wearing is the one I wore when I was a baby. It was made by my grandma! She was such an incredible seamstress and made beautiful Barbie clothes that she sold in stores around Utah. They were like works of art. She was such a perfectionist, and the most incredible cook as well. We would go to her house for dinner with my family every other Sunday. It's my most favorite tradition because it just always felt like home. Goldie is named after her, Goldie Emma, so anything that she made holds such a special place in my heart.