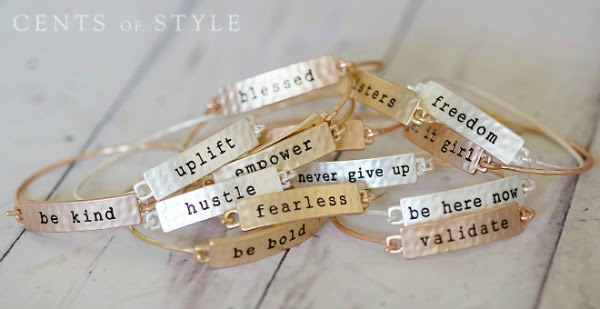 So many of you took advantage of my favorite bracelets when
they were on sale but there were also many of you who said that you missed the deal.
That made me sad. I want you to have those bracelets at a killer deal!! Never
fear, my friends at Cents of Style did hear! (I've been asked multiple times
and been offered big money to come up with rhymes for lots of big wigs but I always tell them that I'm saving my
skillz for you guys).
Through midnight MST on Monday, December 14th,
get my favorite bracelets for only $9.99 and free shipping, regularly $24.95
using code SLICEOFSTYLE at checkout.
I'm so excited!
These are the PERFECT Christmas gift! They are so positive
and uplifting.
The three that I have are "be brave," "be bold" – my mantra
through this IVF round, and "like a girl" because I'm fighting hard (like a
girl) for my family. There are 25 different uplifting sayings to choose from.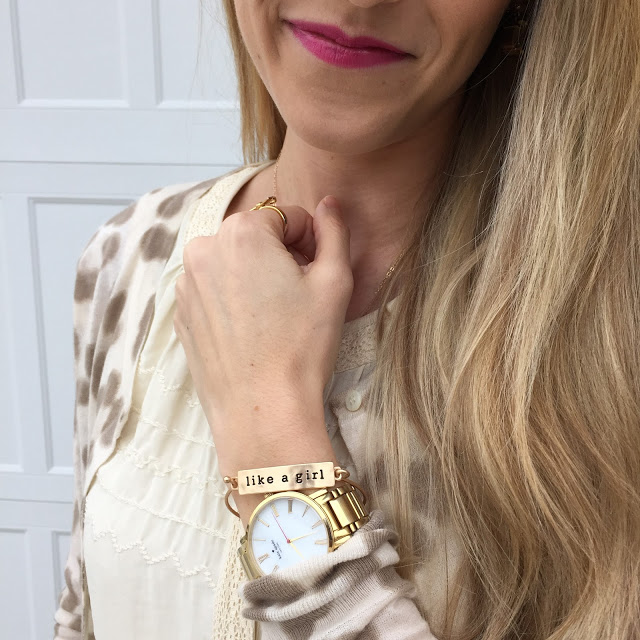 And let me help a sister out with a tip on how I shop to
save money. Think about the next year and the birthdays and other special event
gifts that you are going to give. Buying these gifts early helps you to get a
good deal and also avoid frantically shopping at the last minute for something.
Are there any bridal showers coming up? Baby showers? Bridesmaid gifts? Think
about all of your big events. Would this be a good party favor for them?
Click here to view all of the bracelet options and remember to use code SLICEOFSTYLE!!