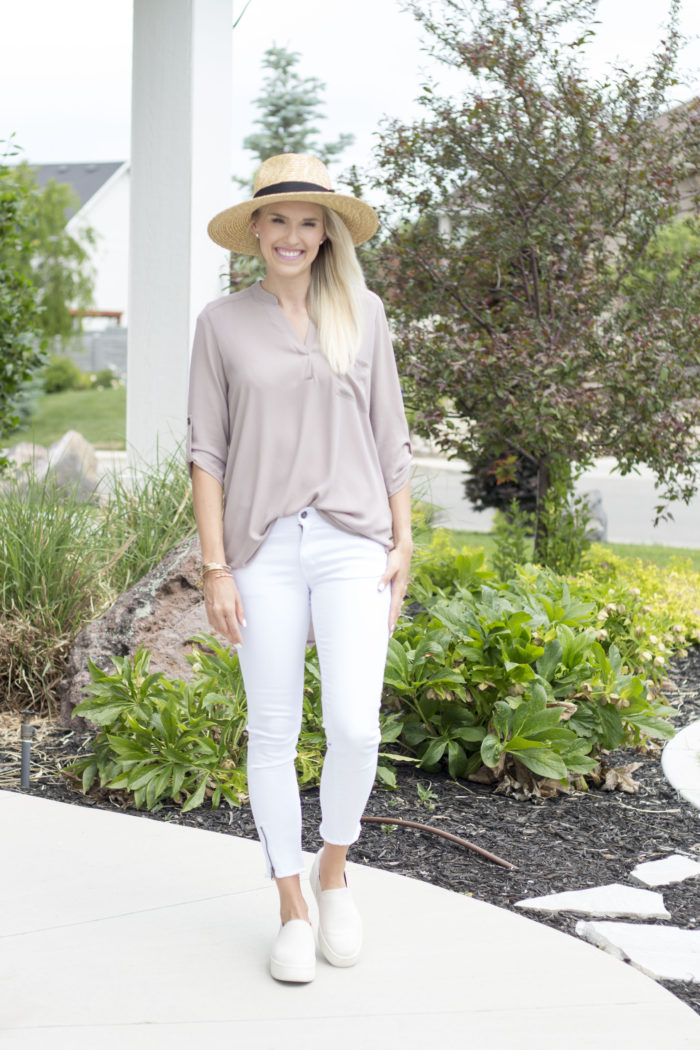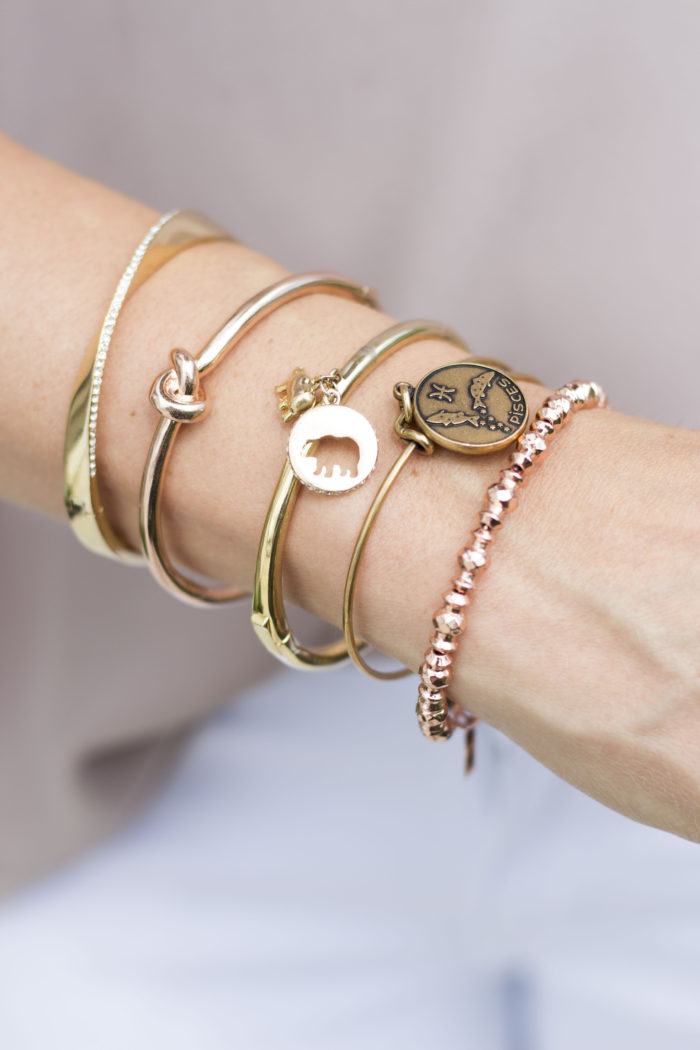 Bracelets, in order: kate spade pave | kate spade knot| kate spade mama bear | Alex and Ani pisces | Alex and Ani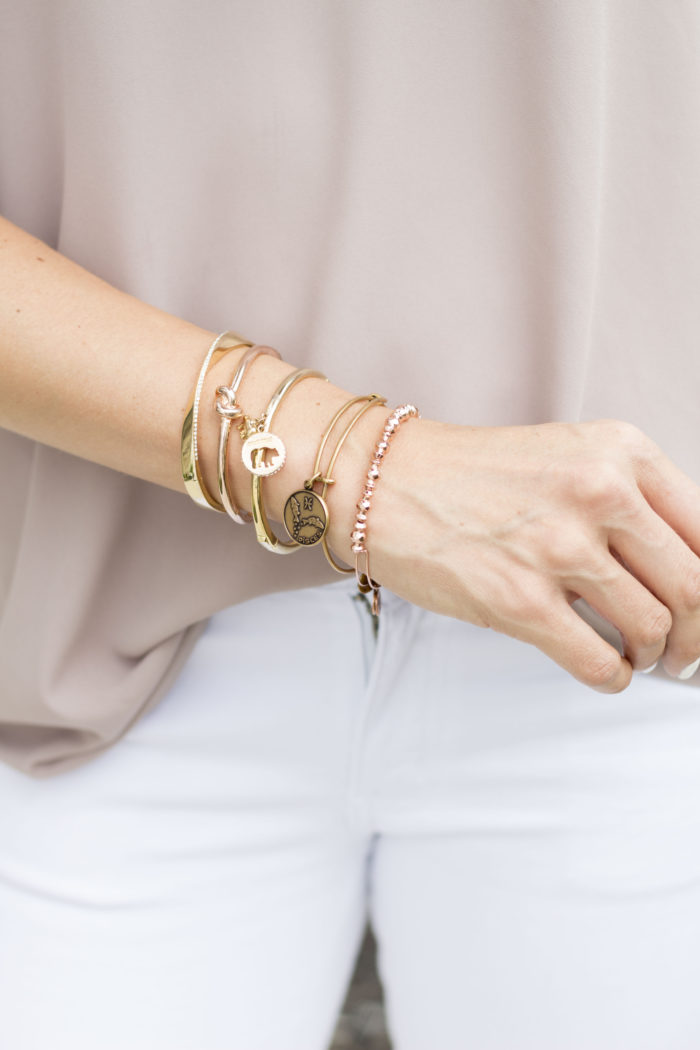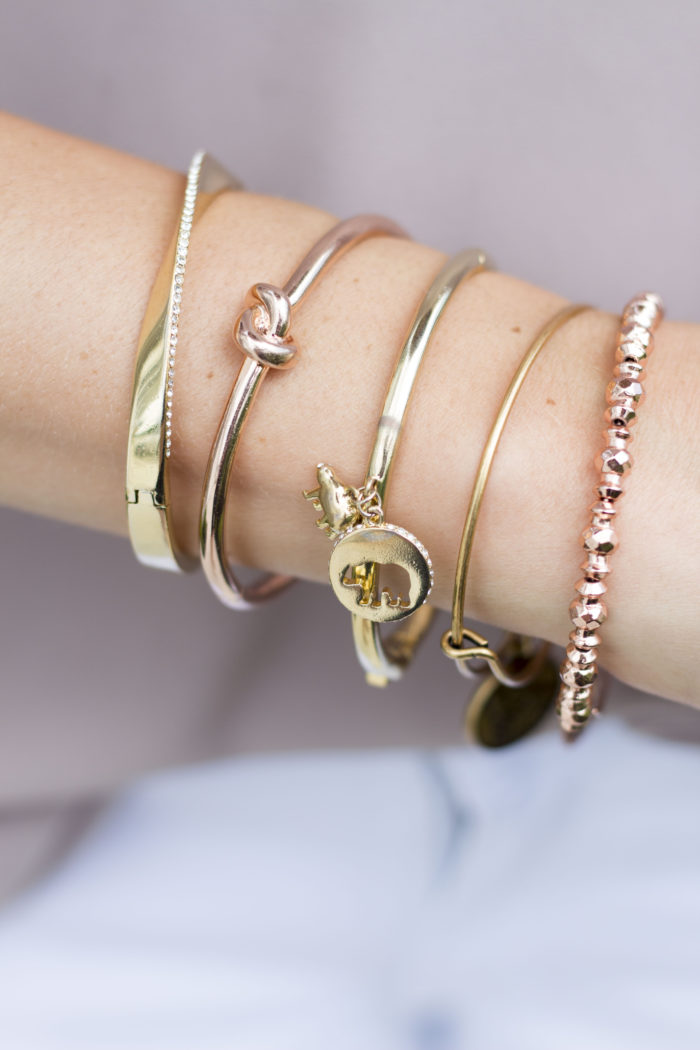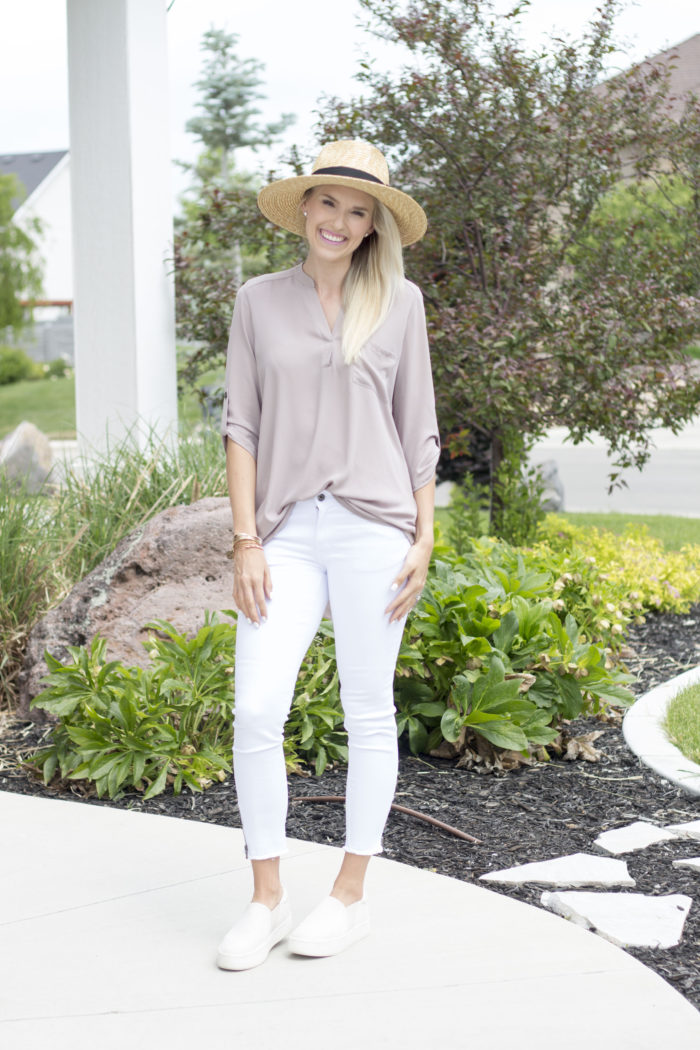 Bracelets, in order: kate spade pave | kate spade knot| kate spade mama bear | Alex and Ani pisces | Alex and Ani
My hat: Nordstrom | Shoes: On sale here at Nordstrom, other colors here (similar here, here and here) | My top: Nordstrom (on sale for $27.90!!) | Jeans: Olive Ave, similar here and here (order one size down on these last two)
Hi, friends! I love holiday weeks because it's already Friday but it feels like Thursday and that's what I call a real nice gift. I have been loving stacking my bracelets lately  so I wanted to round up my favorites for you! I love these Alex and Ani bracelets because they're adjustable so they fit everyone, they're affordable, perfect for stacking lots and lots and they're lightweight. I love this one because it's so pretty. I don't need any other reason than that 😉 Also, look how cute this one is for a recent graduate!
I also LOVE this one because it's something I believe in.
I also have multiple kate spade new york bracelets and love them. I think this mama bear bracelet is my favorite because I love being Harris and Goldie's mama bear. I gave it to my mom for Mother's Day too because I always call her, "mama bear."
(Clickable pictures)
LOOK how cute this unicorn is!