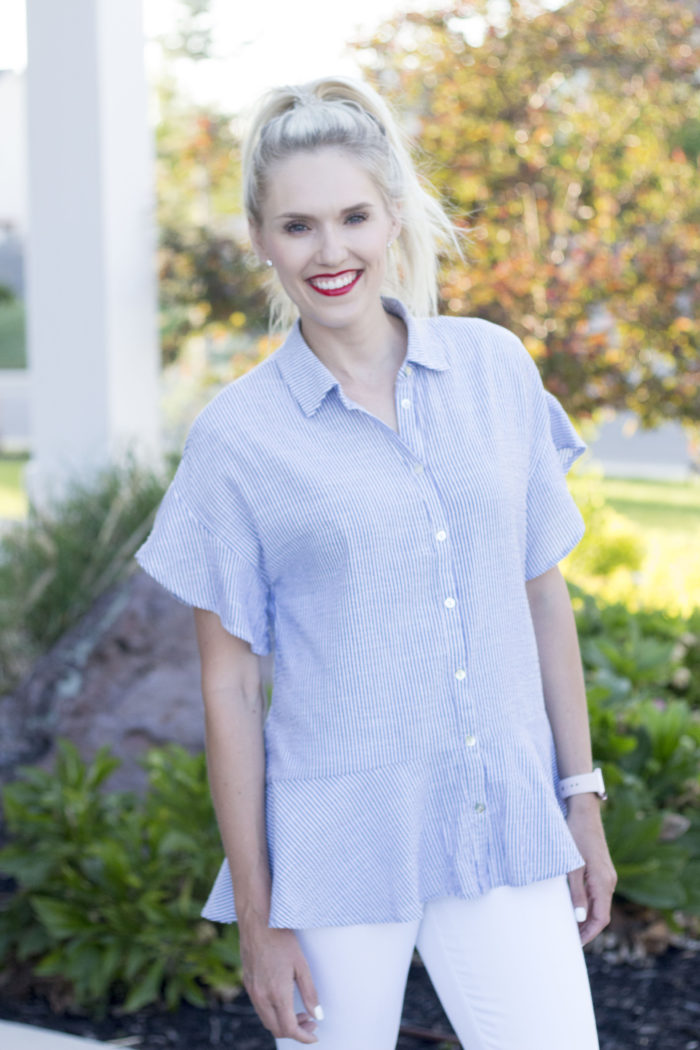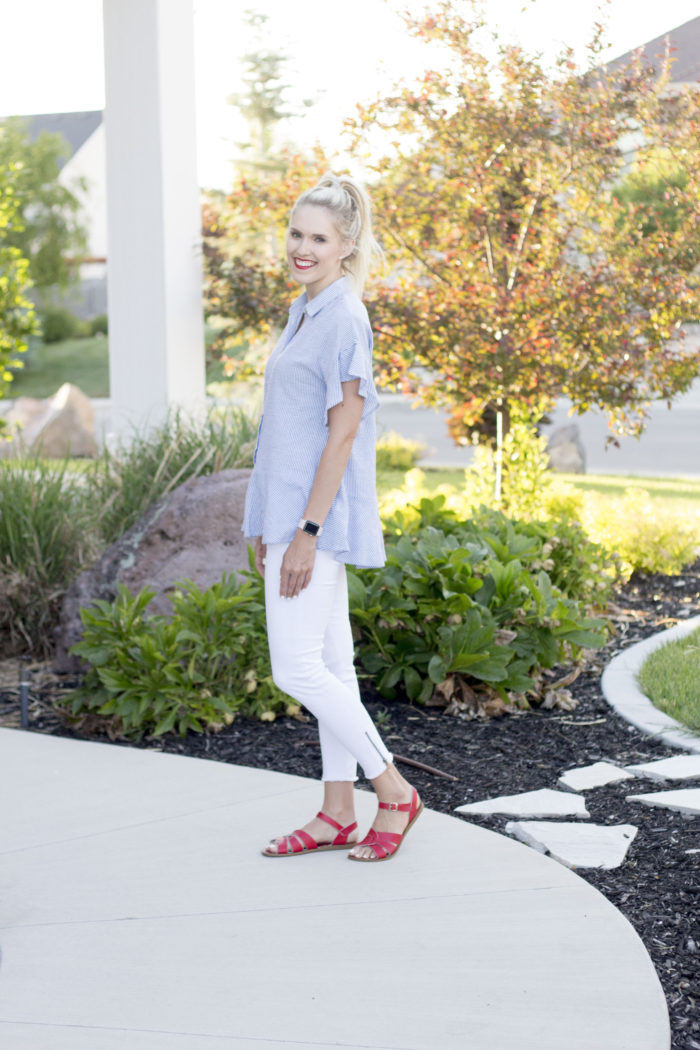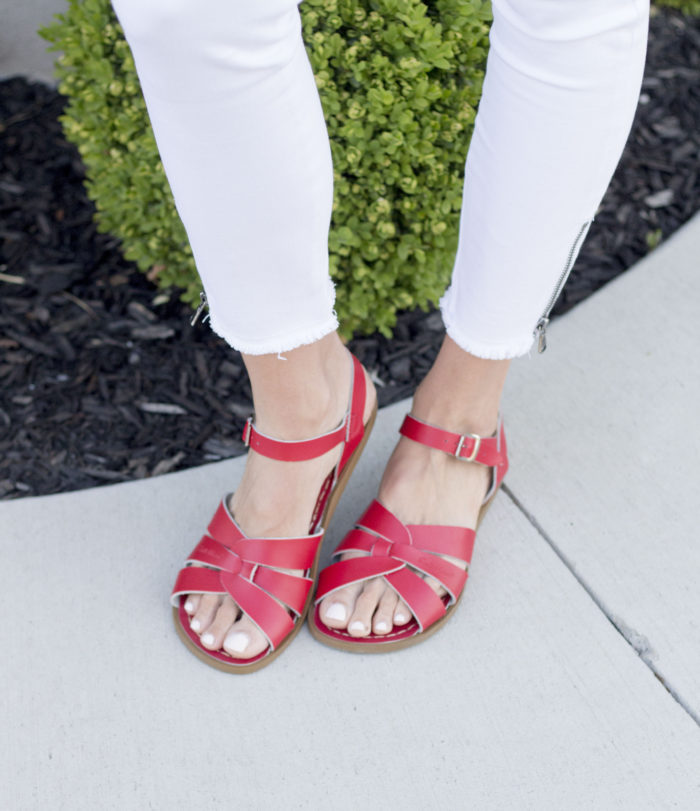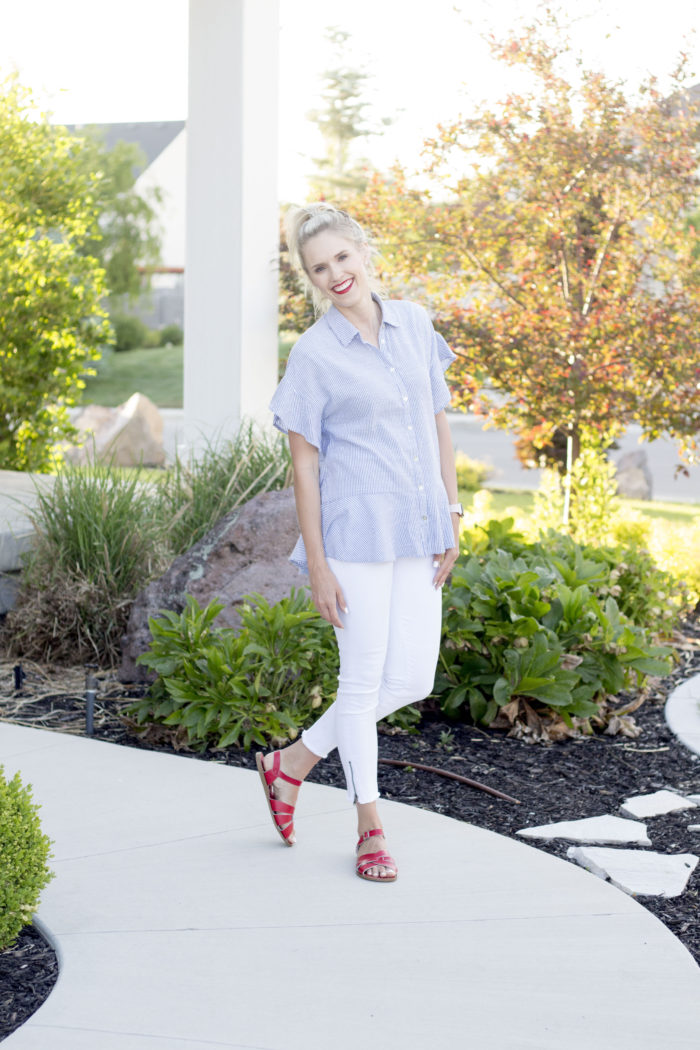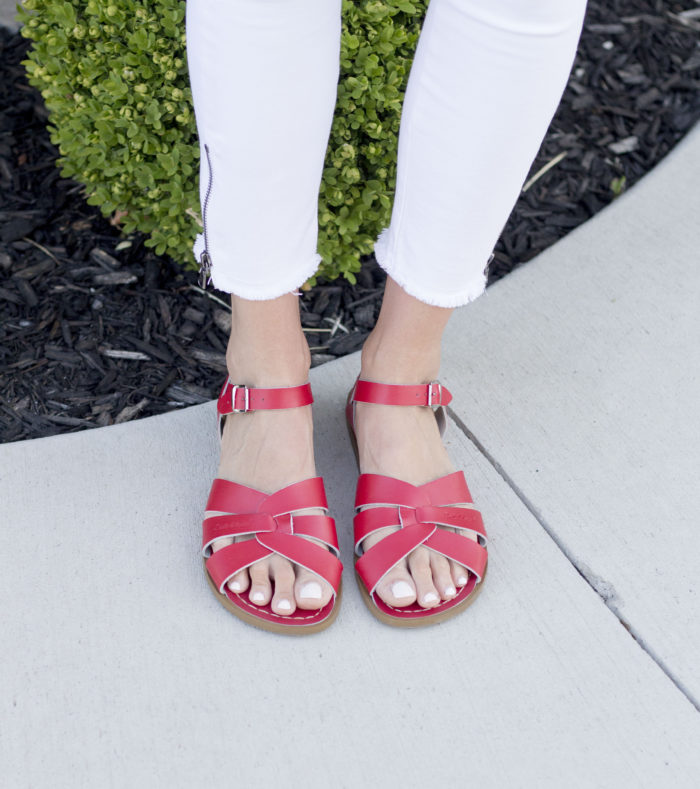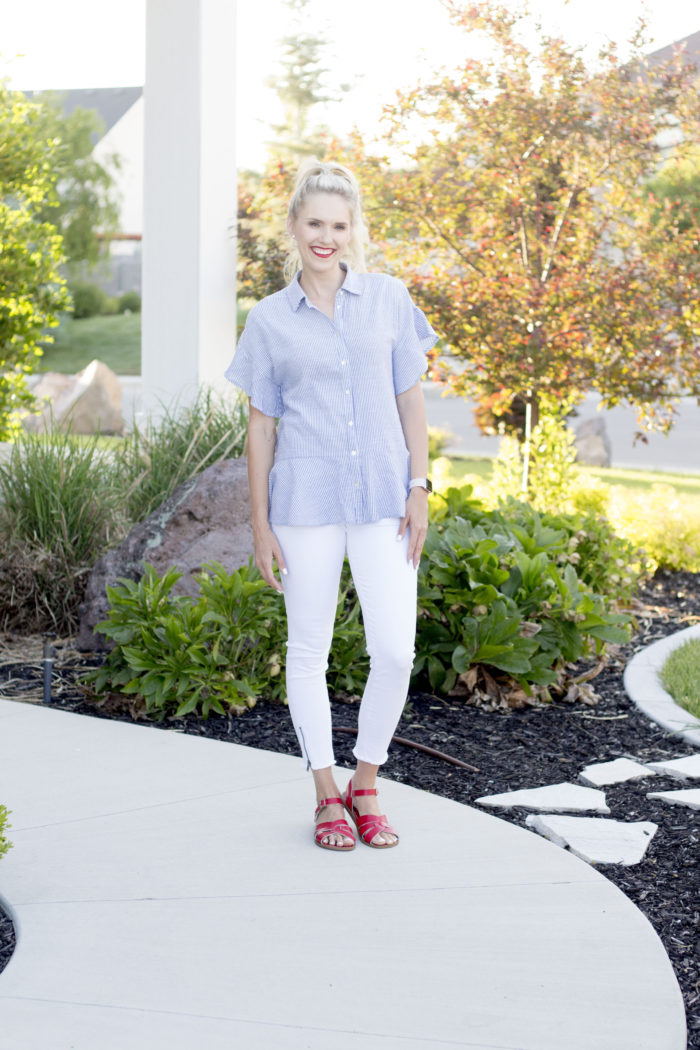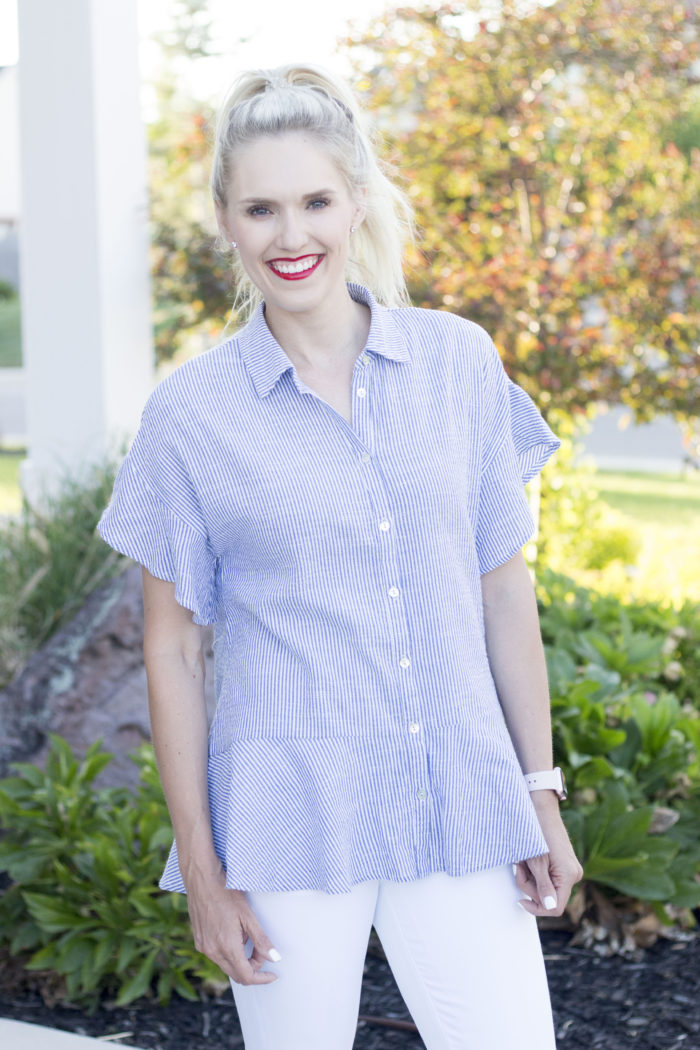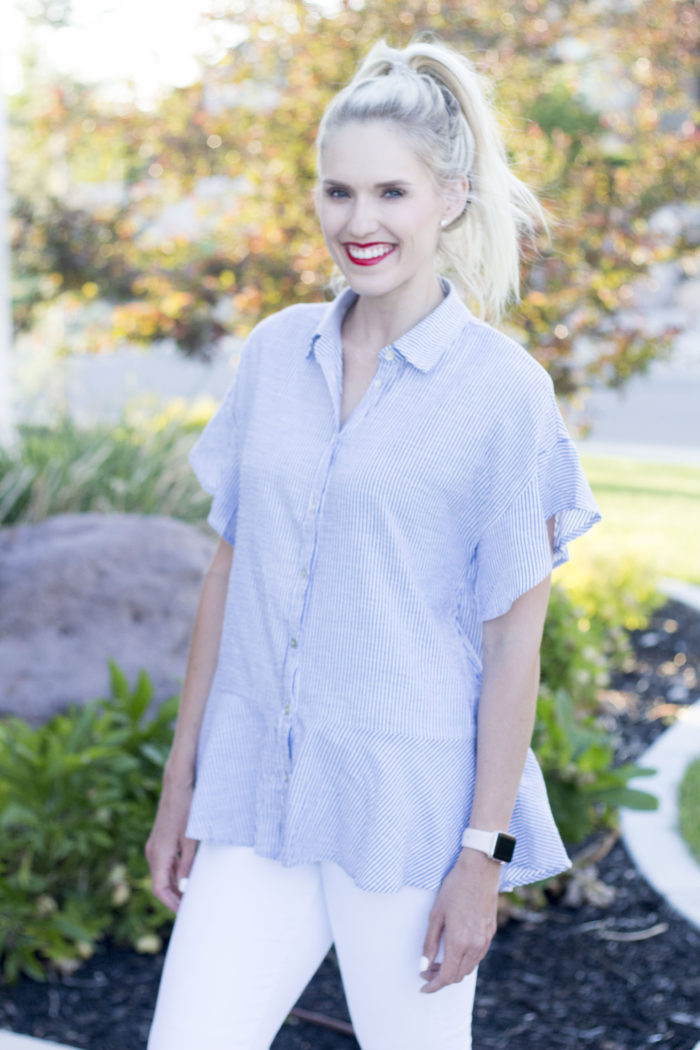 My top | My jeans | My sandals
Happy Wednesday, friends! I want to introduce you guys to a really cute boutique today. I love finding great companies that sell cute clothes but that also break the bank. I hate walking into a boutique and being blown away by the price tag…not in a good way. Olive Ave has the cutest clothes for really great steals! I picked out this outfit and not until I received it in the mail did I think, " This would be the perfect 4th of July outfit!" Red, white and blue. I love dressing up in patriotic colors for the 4th!
I love this shirt, and it's only $32.75! I love that it's lightweight but that I also don't have to layer it on hot days. They have the cutest short sleeve shirts here. This tee with the cute ruffle sleeves and this denim tee are two of my other favorites! I hate layering in the summer so these are perfect tops that you won't need to. For reference, I'm wearing a size small so it runs true to size. These jeans have the perfect amount of stretch to them and are also true to size. Nothing says "summer" like white jeans to me and I love the raw hem and the little zipper detail at the bottom.
And I'm sure you've heard of Salt Water Sandals. Right?! The classic summer staple that 10-month old can wear (I think that's when I got my first pair), that a 10-year-old can wear, and my mama who is in her 50's has a few pair that she looks adorable in! I forgot how comfortable they are. I tried them on when they came to my house and it fit like a glove, plus it continues to mold perfectly to your foot. I think one of the things I love most is that they are designed to get wet, so they're perfect to wear to the beach or the pool! They stay looking new for years and year because they are such high quality. The red is one of my favorite colors, this pink is adorable, and I love the gold, navy and black Salt Water Sandals as well! They don't come in half sizes, so order the closest size UP. I'm normally a 9.5 and the 10's fit perfectly.
I know you guys are going to find some good picks. Let me know what you end up getting!
This post is sponsored by Olive Ave Boutique, a new favorite boutique. Thank you for supporting the companies that make A Slice of Style possible!