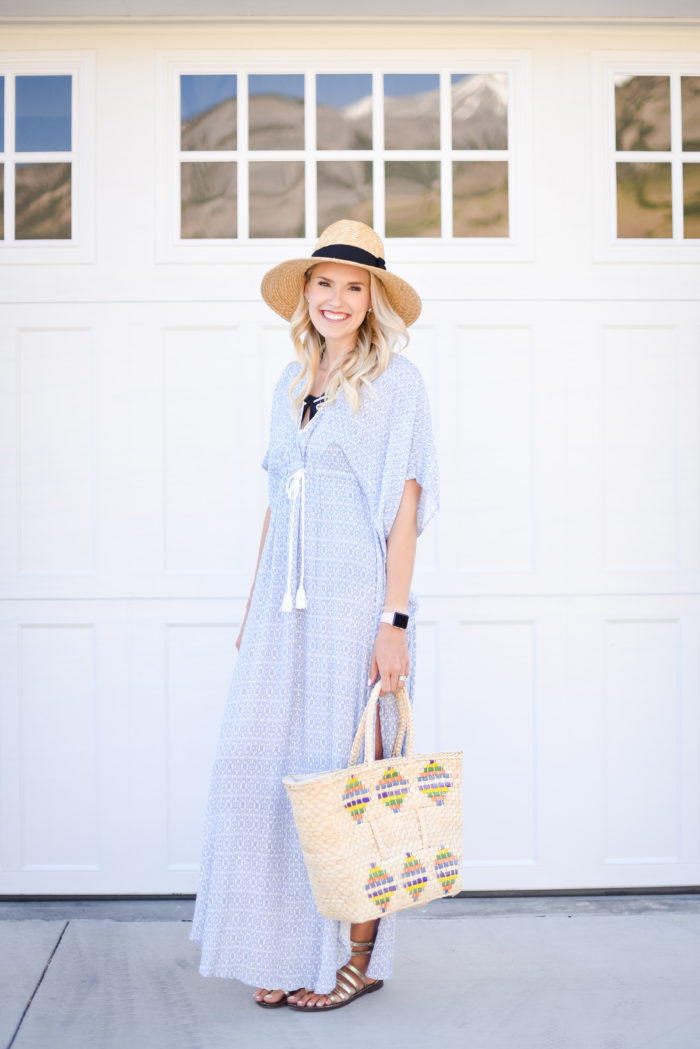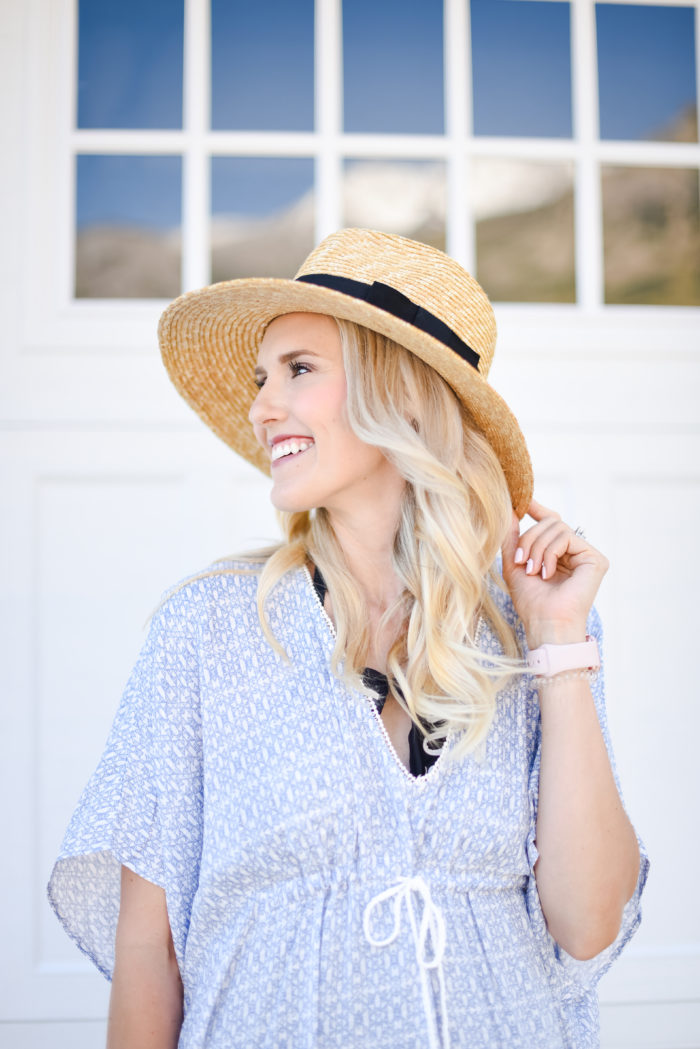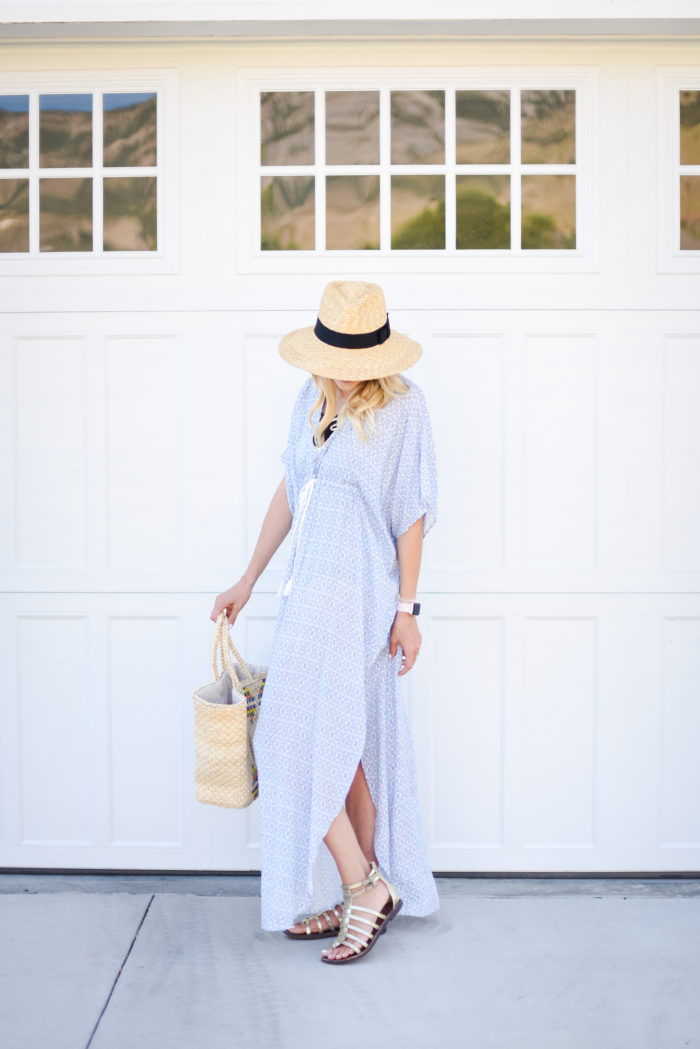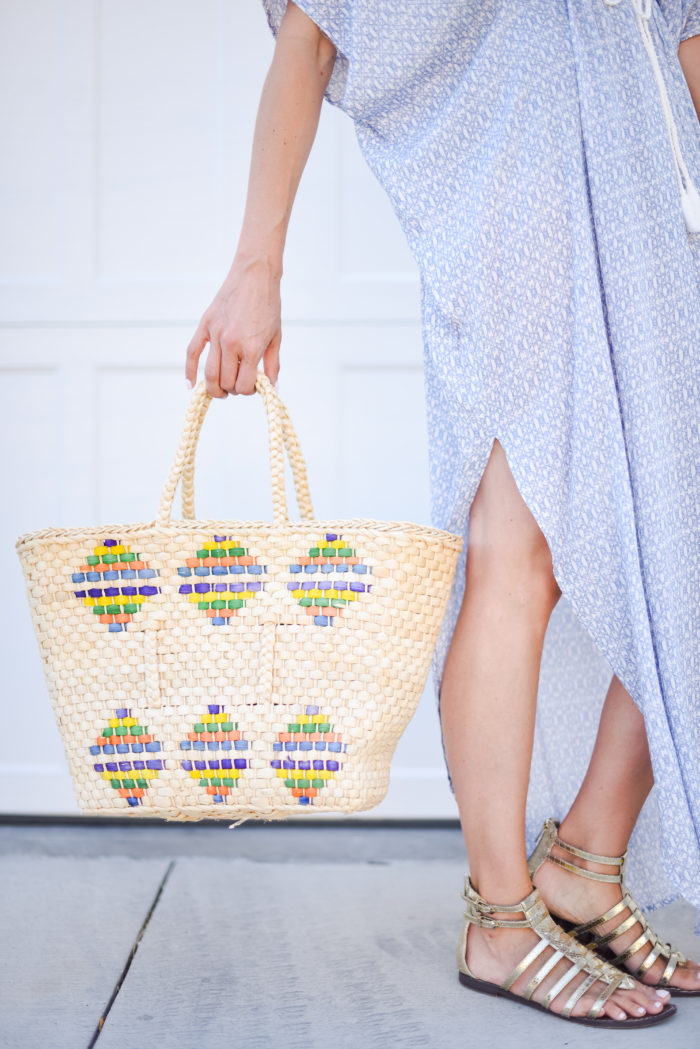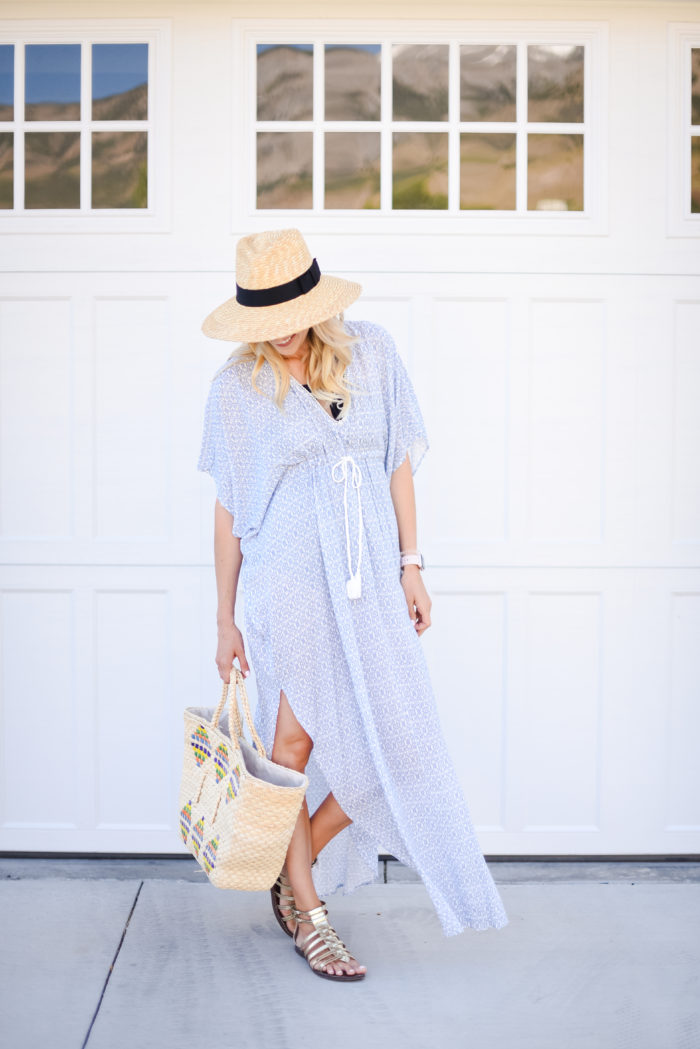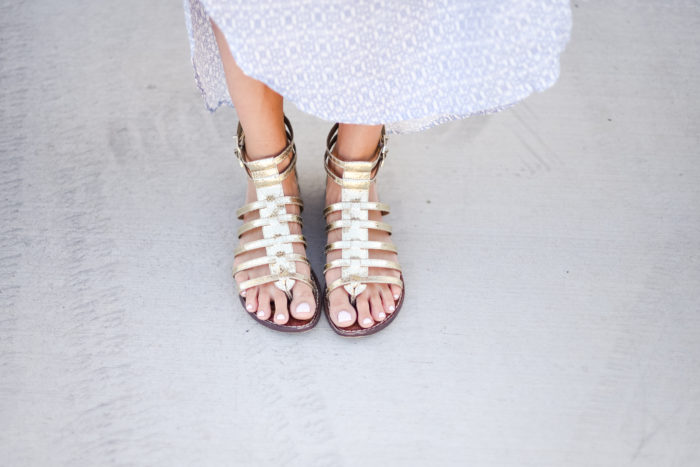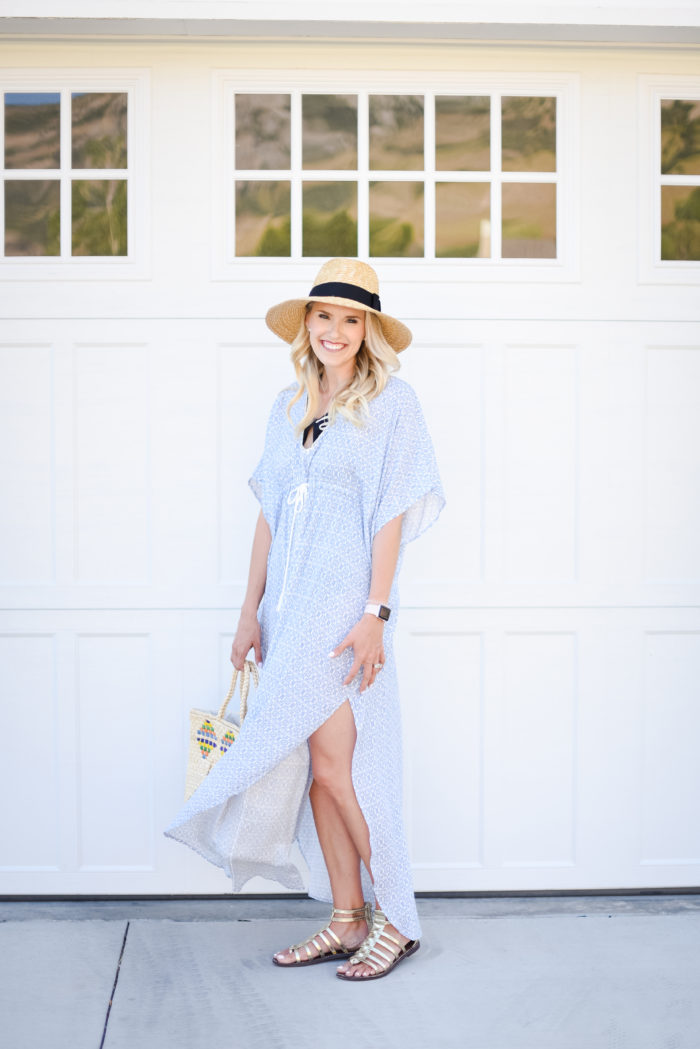 Swim cover up: HER. Boutique | Sandals: Sam Edelman | Bag: Old, similar here and here | Hat: Nordstrom | Earrings: Nordstrom
Happy Monday! I hope you all had a great weekend and a great Father's Day. Ours was spent with family which is always exactly how I like it to be. It was Tyler's first Father's Day and we loved celebrating him!! I think his favorite part was the card I gave him. It said, "Happy Father's Day from your wife…the nice lady who made it all possible!"
Now that Utah finally decided that it was summer, I'm stressed out because I feel like it's going so fast! It's giving me anxiety and I want to soak it up as much as I can! The twins, Tyler and I love going swimming, especially in his parents's neighborhood pool that has a dreamy zero entry that the kids love to sit in and play with toys. You have probably seen if if you follow me on Instagram. I love wearing a cute swim cover up that I can also run errands in on the way to and from the pool and not show people everything that my mama gave me. No one wants to see that. This is the perfect dress! I love that it's long and flowy without being thick and hot on those toasty days.
This dress and this dress would also be really cute to wear to the pool over your swimming suit, and I love this America tee for the 4th of July!
Have a great day, my friends!
Thanks to HER. Boutique for sponsoring this post!