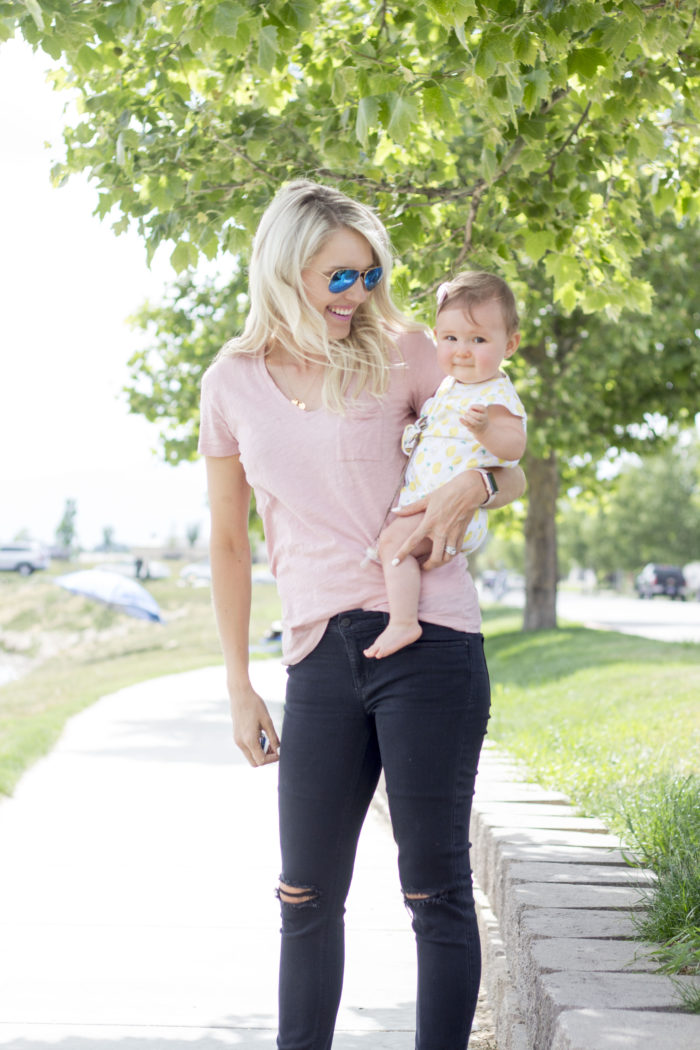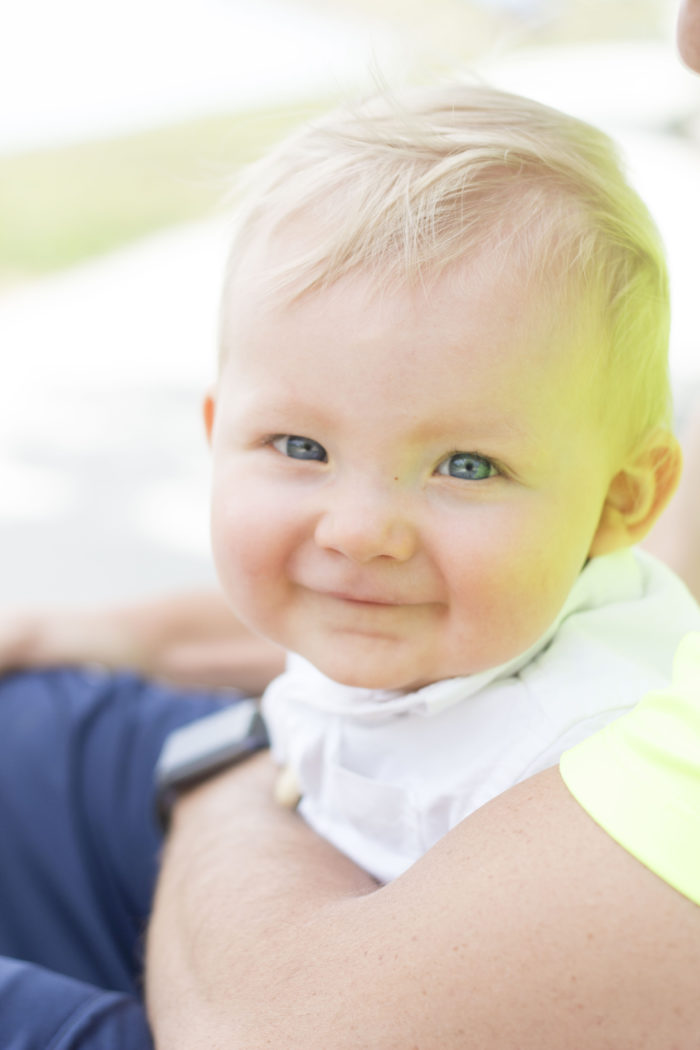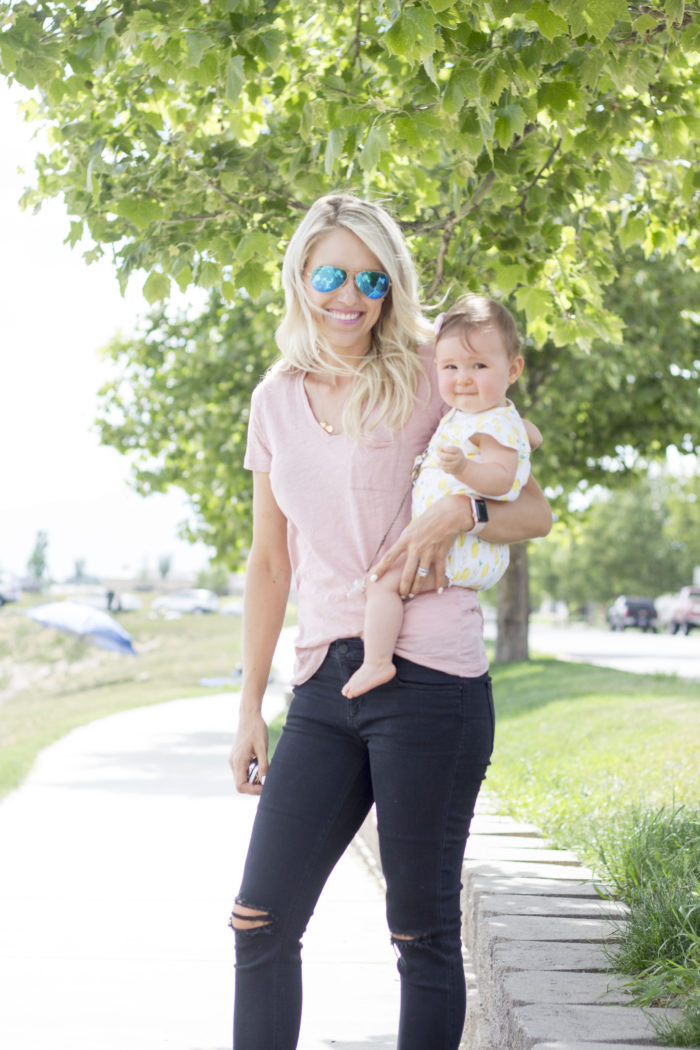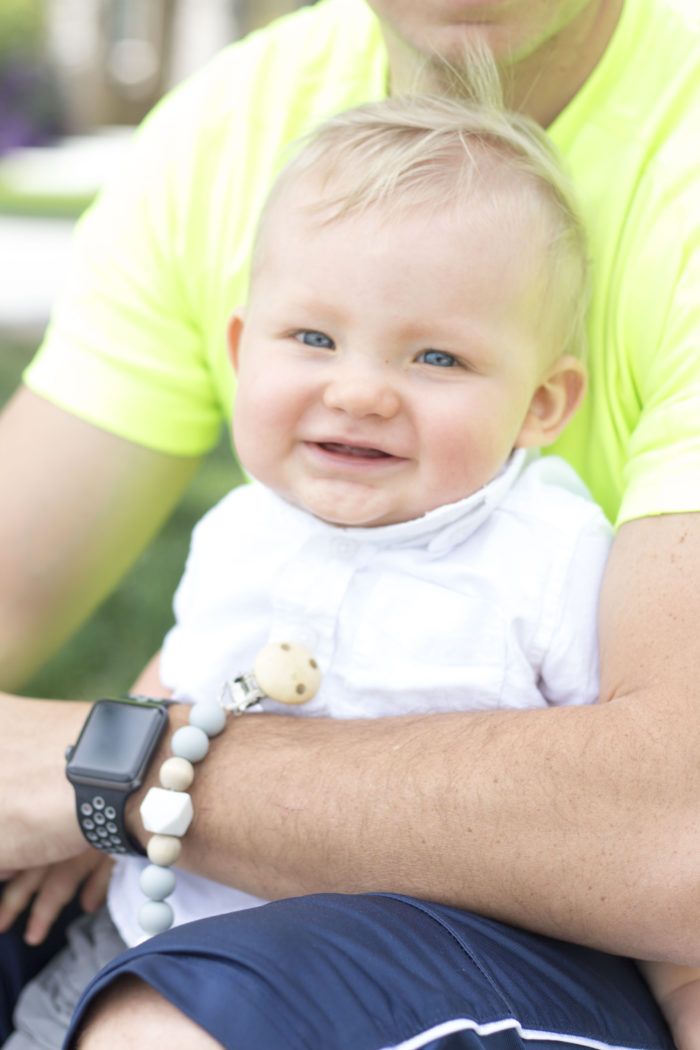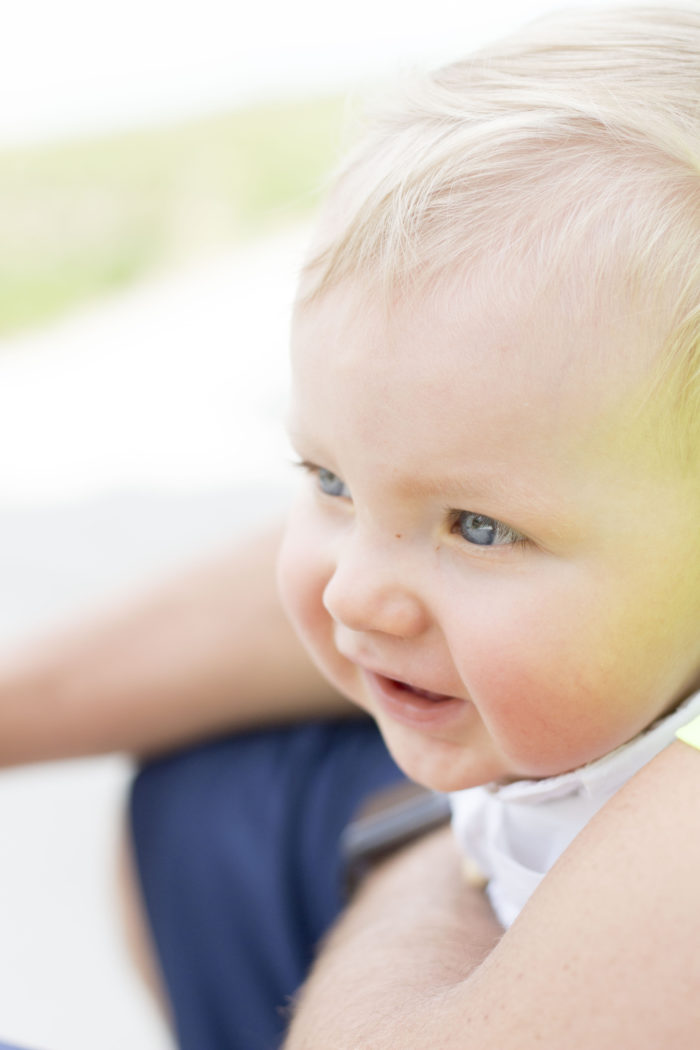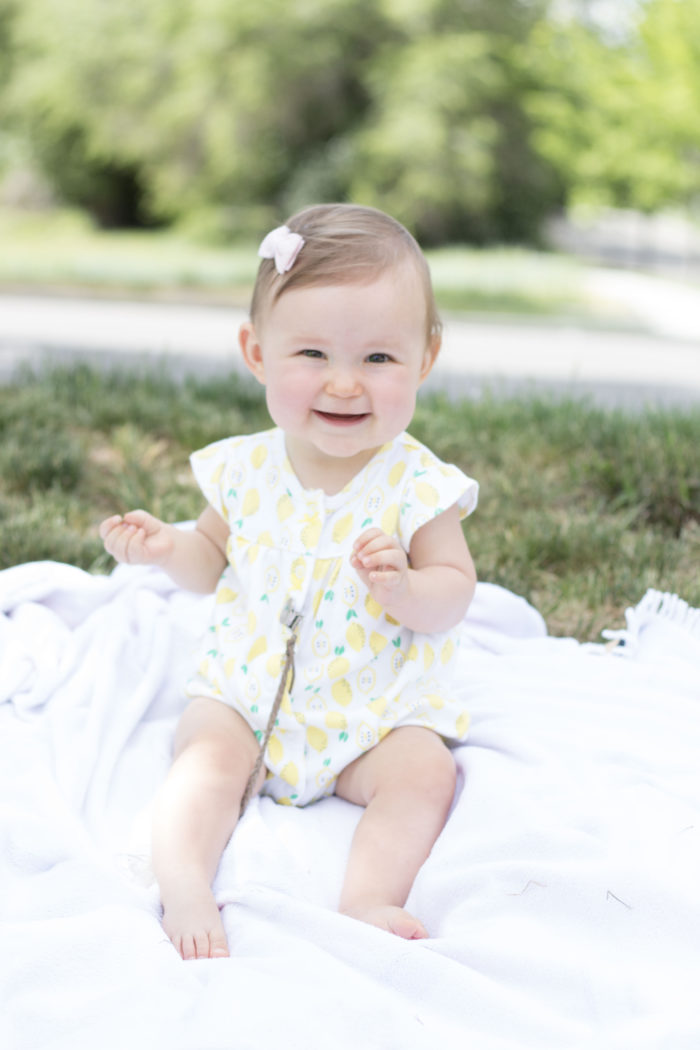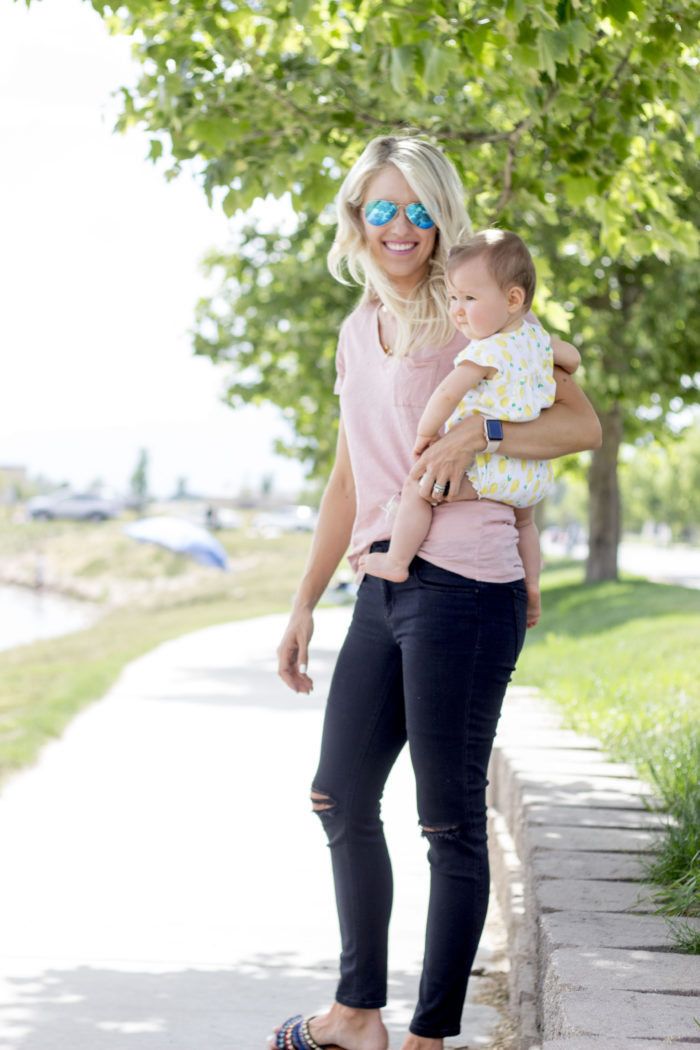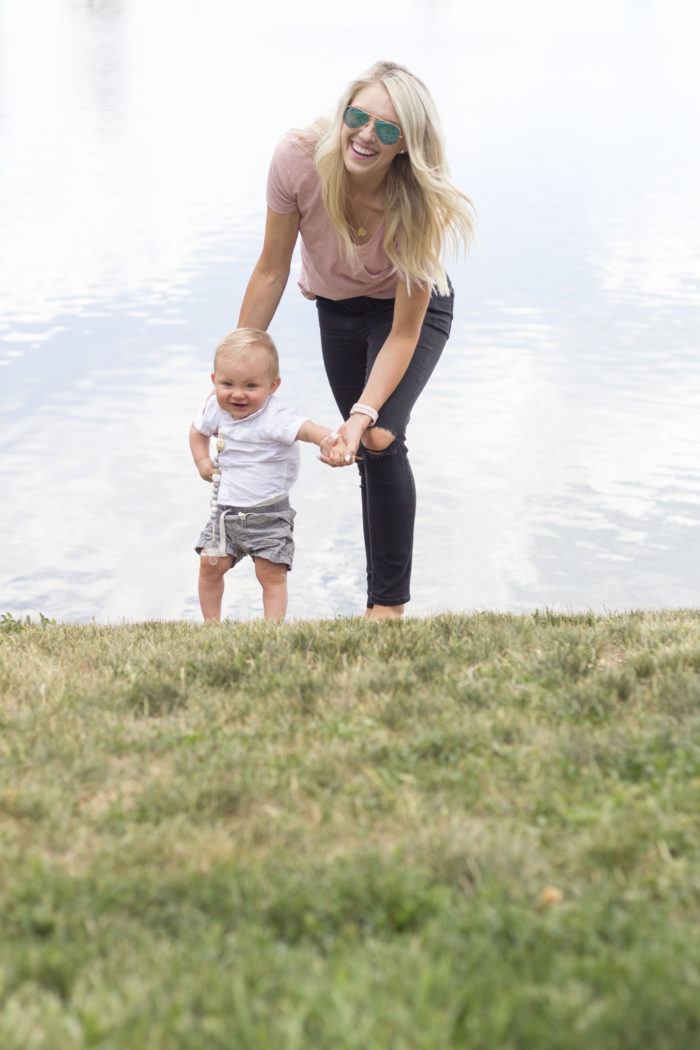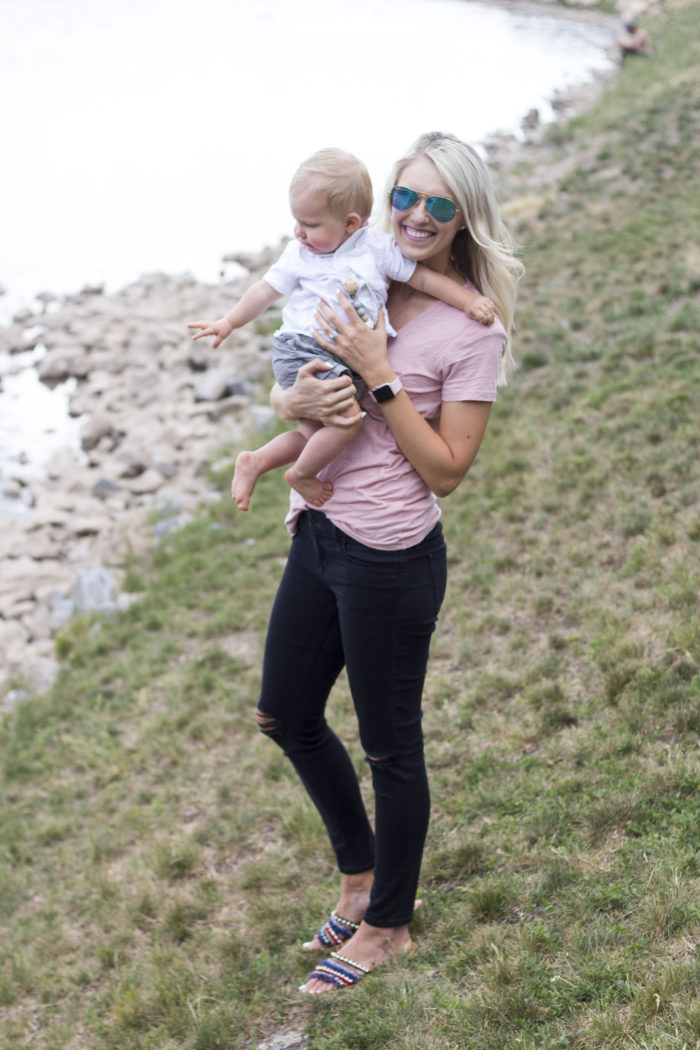 Harris wanted to jump right into the pond!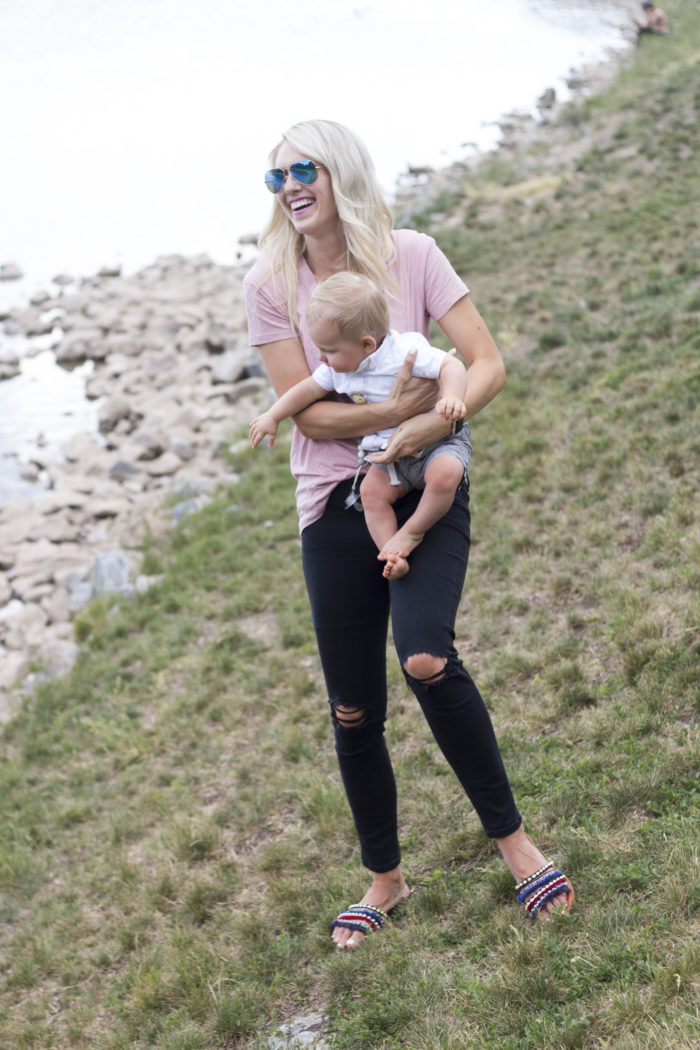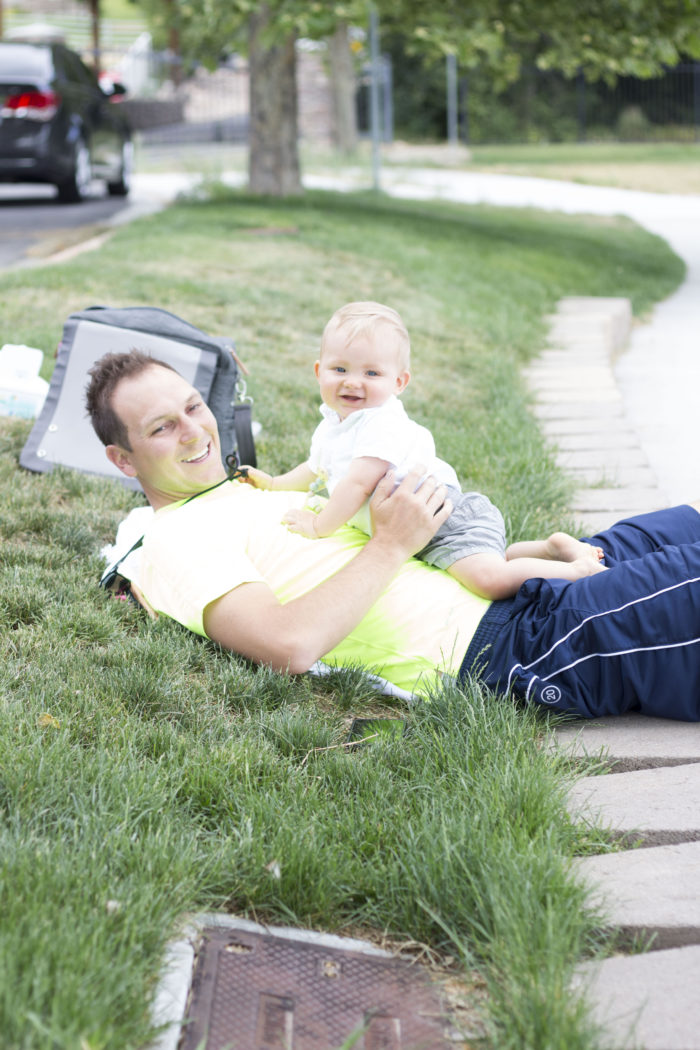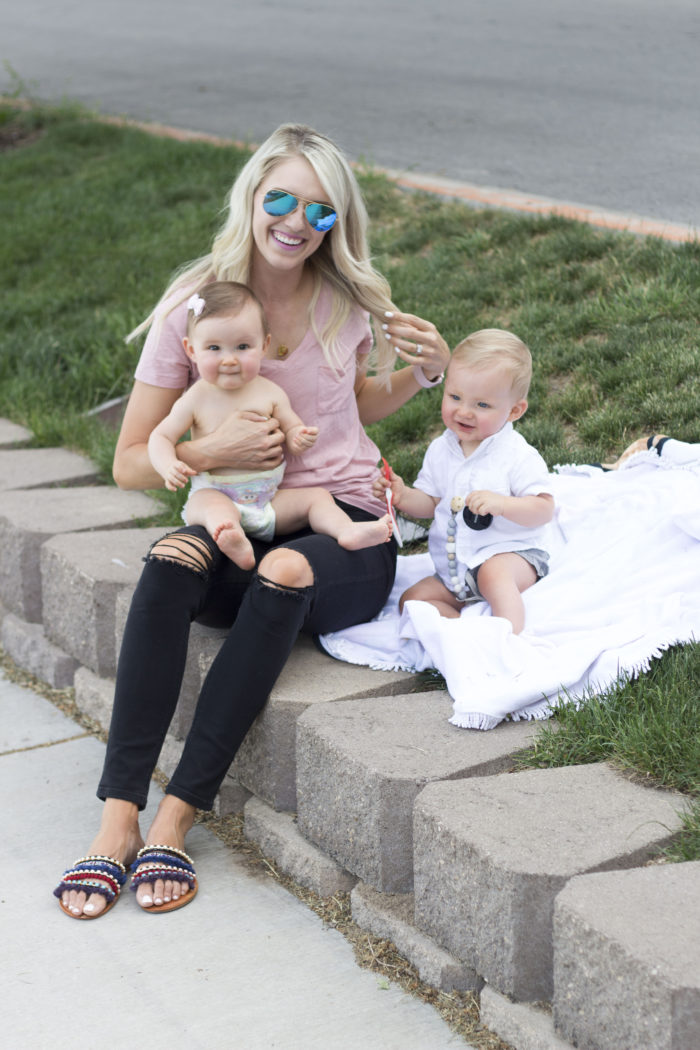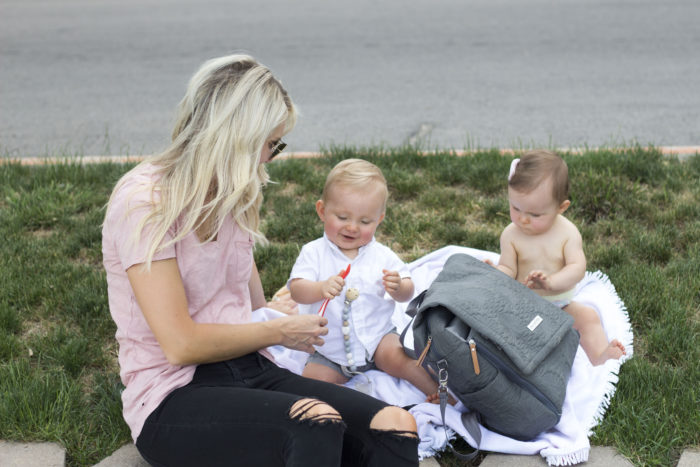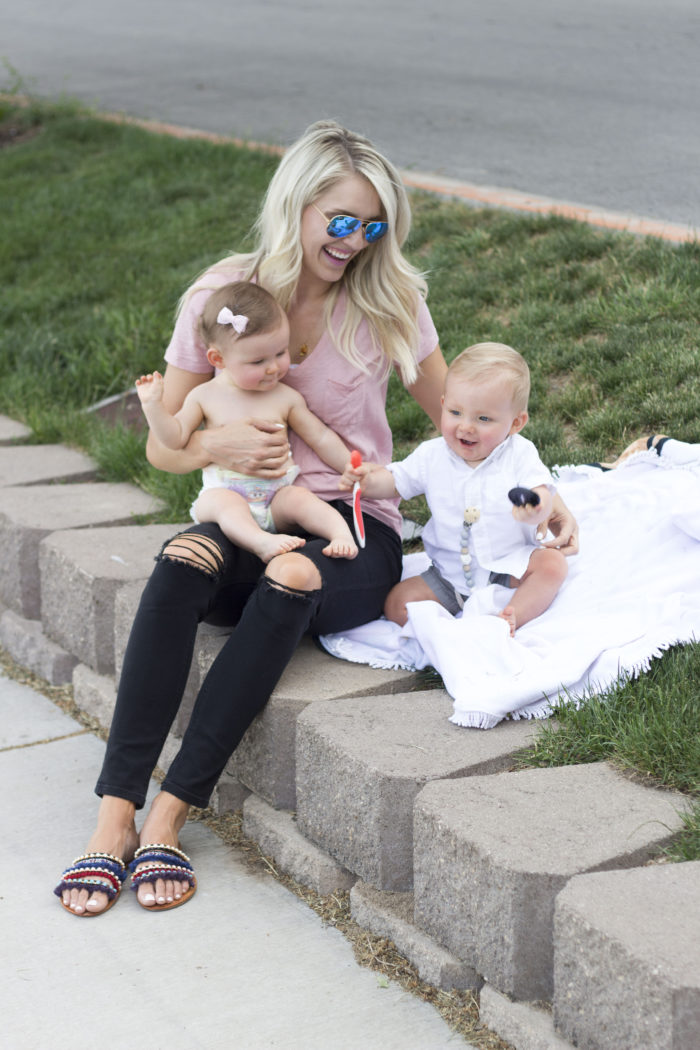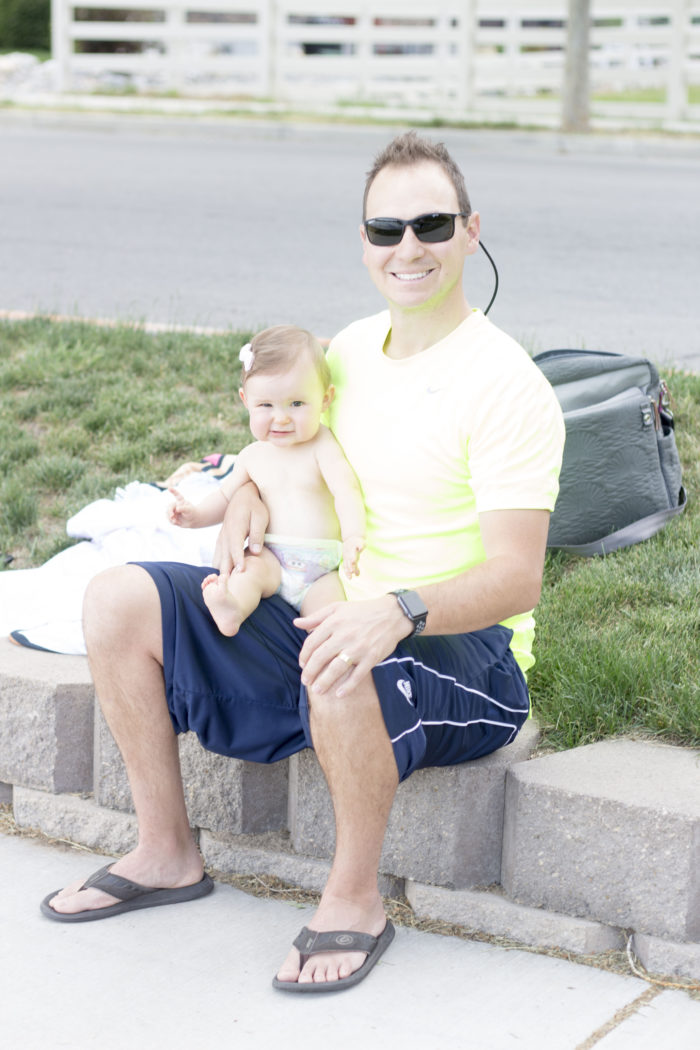 Completely fascinated by the ducks 🙂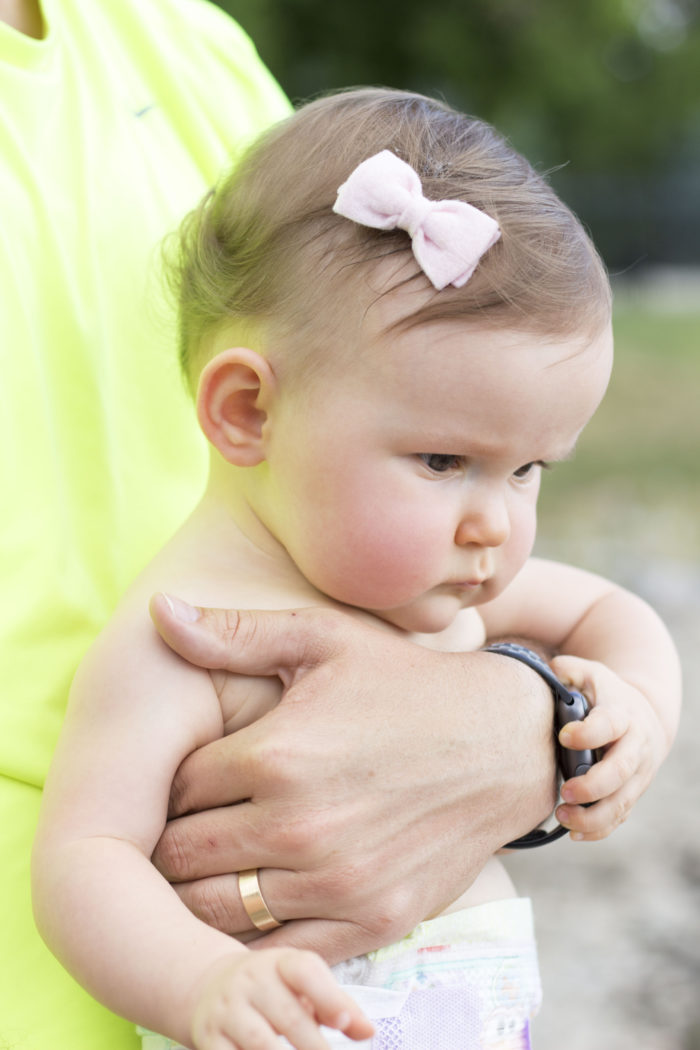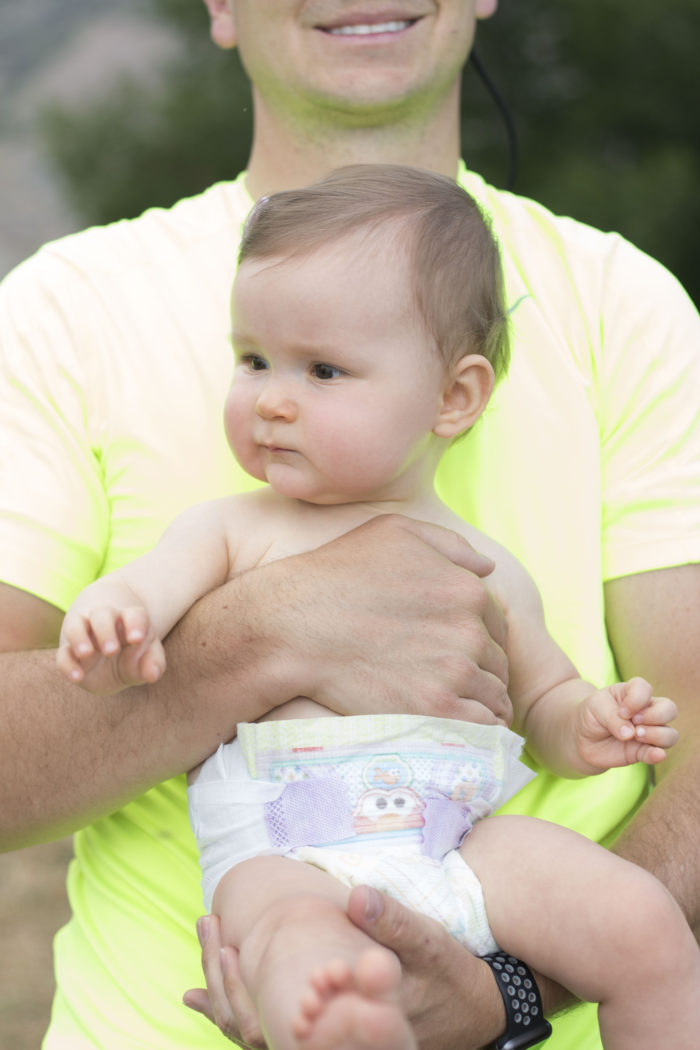 Top: Nordstrom (comes in 8 colors and $19.50!| Pants: Nordstrom | Sunglasses: Ray Ban | Sandals: Cents of Style (similar and in full stock here and here) | Earrings: Nordstrom | Necklace: Tiny Tags
Happy Monday! It's going to be another busy week and we had a really busy weekend; life is so much fun when we get to have Tyler all to ourselves all weekend long. The twins love it and I love it. We planned to take a walk up the canyon by our house yesterday after Harris and Goldie ate at 4 pm, but when we got to the canyon, it was extremely congested so we quickly changed our plans and headed to a little pond by our house. Goldie had a blowout about 5 minutes after arriving, hence the baby girl with no clothes 😉 Some sweet people gave us a couple pieces of bread to feed the ducks and the twins we in absolute awe. Goldie was wiggling her entire body and Harris was studying them very seriously. I love family days!
My summer essentials!