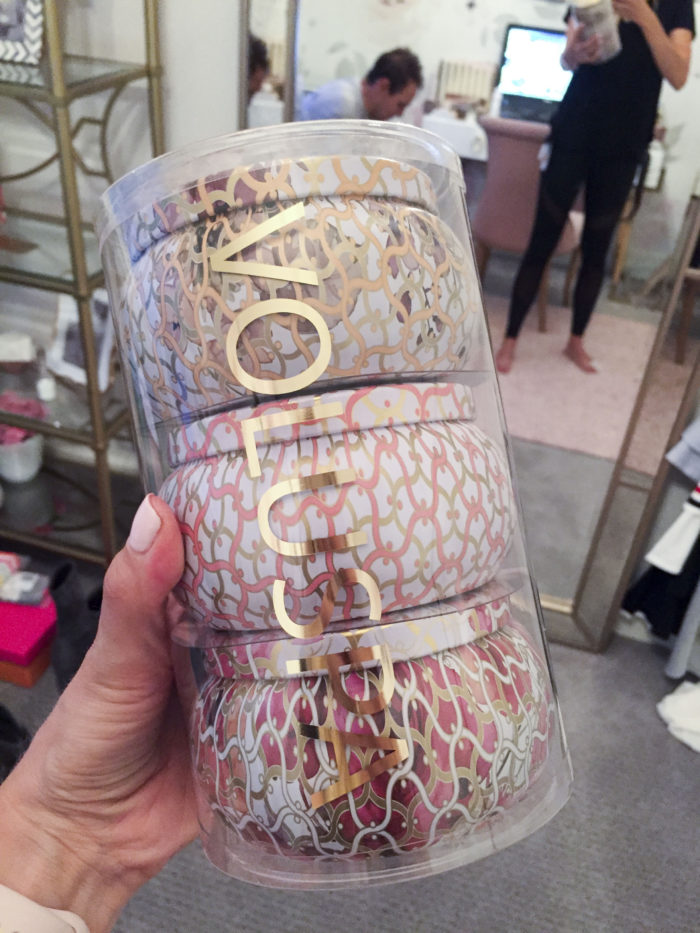 Right now is the best time to stock up on gifts! Click here to see all of my favorites from the Nordstrom Anniversary Sale. I love thinking ahead and buying gifts for my friends and family over the next few months when I know that they are on sale and I know that it's something they will love. The Nordstrom Anniversary sale is the perfect time to do this and I always do it every year. You can give better gifts with less money. The perfect combo!
My favorite gift to have on hand are these candles. I have seen an individual Voluspa candle on sale for up to $29 in a boutique. If you buy them individually at Nordstrom, they cost $16. In this 3 candle pack they are only $9.83 each!!! I always buy at least 2 packages of these. They are great to give to friends or family who need a pick-me-up, for birthdays, for Christmas…you name it! Last year, I loved 2 of the 3 scents. This year, I LOVE all of them! These candles are the absolute best. These mini candles are the perfect gift to give with something else, like some candy. I will never turn down candy 🙂

My second favorite gift to give are these earrings. I literally wear them every single day as you'll notice in every single picture I post on Instagram! I love them. They are really sparkly and high quality and last a long time. You SAVE $16.10 by ordering them now! These would be a great gift for your mom, mother-in-law, grandma, friend or sister. The nice thing about these earrings is that they are one size fits all! I think these earrings are the perfect size, but if you want smaller you can get these ones or these ones, and if you want larger you can get these ones or these ones.

Nadri has been one of my favorite jewelry brands for years. I love this bracelet and the price is amazing right now!! Their pave crystals have SO much sparkle. I wore these earrings every day for almost three years and I love that they came back on sale this year! I also love this ring that matches.

Here are the best gifts!

I hope you had a great weekend! We had Harris and Goldie's 1st birthday party as you saw if you follow along on Instagram and I can't wait to show you the rest of the pictures. I changed the theme last minute to a cowgirl and cowboy party because they had the best party decor for that theme at Zurchers! My mom and step dad brought their cowboy boots to decorate the front entryway without me even asking and I loved it 🙂