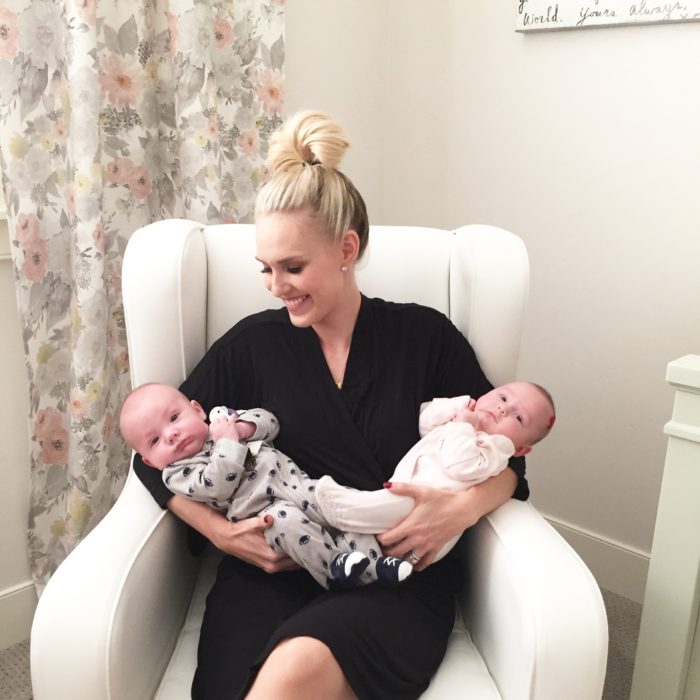 I got this robe last year at the sale! Also these earrings!
It's here. It's here!! The biggest sale of the year and my absolute favorite. Click HERE to access the Nordstrom Anniversary Sale. I have been doing my research for you and I'm going to be featuring the best of the best in the sale here on asliceofstyle.com for you, and I also wanted to share some information that will be helpful to you in getting the best out of the sale.
What is the Nordstrom Anniversary Sale? The Nordstrom Anniversary sale is where Nordstrom puts brand new products on sale BEFORE they go up in price. It's the opposite of a normal sale. It starts today for Nordstrom card holders, and the sale goes open to the public on July 21st.
Should I sign up for a Nordstrom card? Yes! I think getting access to the sale a week prior to the general public makes it worth it. When I found out that I could sign up for Nordstrom debit card that drafts directly out of my checking account, I signed up on the spot. You can sign up here. If you're approved, you can start shopping with it today! You get $20 if you spend $100 or more at Nordstrom the day you're approved, 2 points for every dollar spent, and then they have special days where you get 10 points per dollar spent.
Do items sell out? Yes! Some sell out even before the public access starts. This is one of the reasons I got a Nordstrom card. Don't worry though, if you don't have a Nordstrom card, I'll be posting all the best deals and what's in stock when the public access starts on July 21st.
What items sell out the fastest? These tend to be the same every year, and I love that I count on my favorites coming back again and again, sometimes just in different colors. These items typically sell out the fastest:

Designer denim (this is the ONLY time I buy designer denim! I stock up EVERY year!)

My favorite items from last year?
Click HERE to enter the Nordstrom Anniversary Sale!
I can't wait for this sale! I'll be posting daily through the sale to keep you updated on the best of the best!