My mom and I went to the Nordstrom Annivesary sale early access last night for cardholders and I'm SO glad that I did! I got the scoop for you guys in what to buy, what sizes, and what I thought I would love but ended up hating! It's so good to see things in person sometimes and I did all the work for you so can just sit back and shop the best of the best. Click HERE to sign up for a card and if you're approved you can shop TODAY. If you spend $100 or more today on the day you're approved, you get $20!!!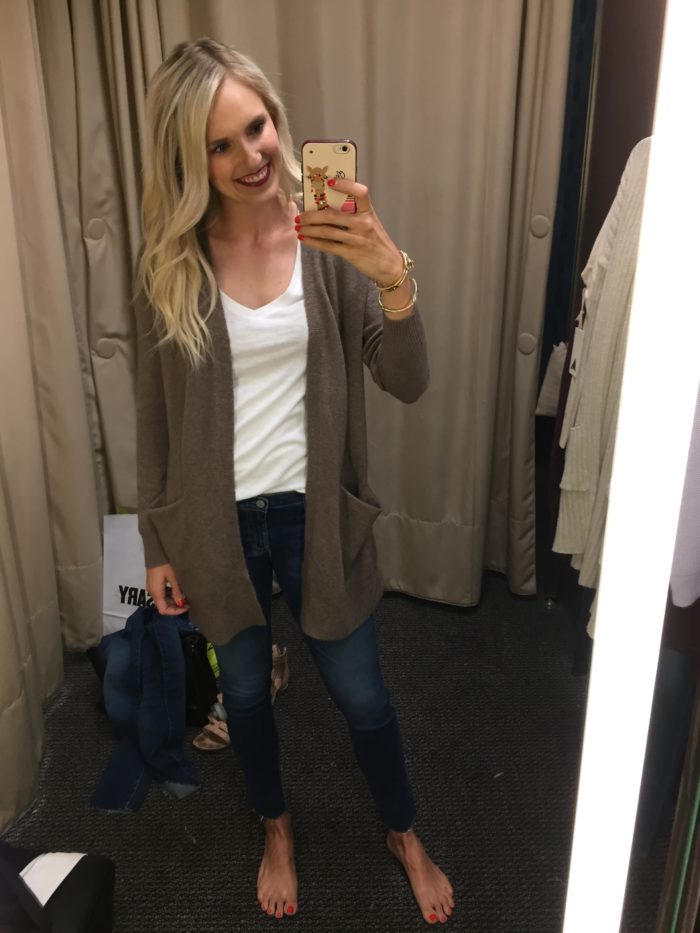 Cardigan | Jeans | Tee ($15.90!)
These jeans are a dream. Like, really. You save $75 by ordering them now! I bought these same jeans but with ripped knees last year and I have worn them again and again and they look brand new. They are so comfortable! They are an investment that is worth the price. They run true to size; I am wearing a 27.
A couple items surprised me. I had no idea how much I would LOVE this cardigan! I would have never ordered it had I just seen it online but it was the coziest thing my mom and I have felt. It's good quality as well. It runs big so order a size down; I got it in an XS and it is really, really big still but perfectly cozy.
I had no idea how much I would love this tee! I grabbed it to try on under cardigans and ended up getting two of them because they are only $15.90! I am wearing an XS and it's perfect for tucking in at the front of jeans.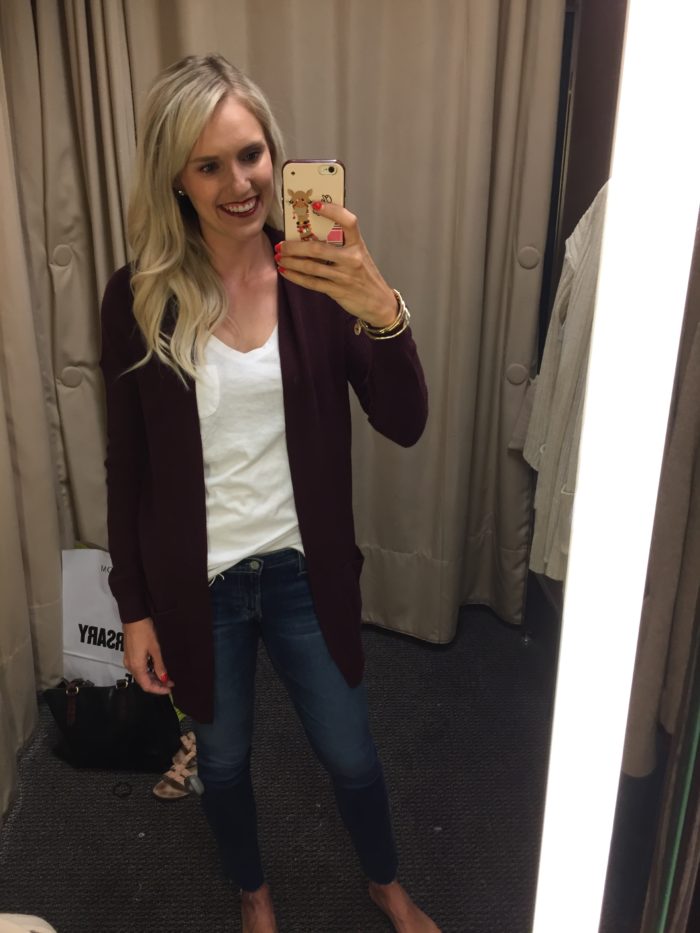 Jeans | Tee ($15.90!) | Cardigan ($31.90!)
I LOVED this cardigan and thought it was really flattering. It also runs big and I got an XS. It comes in 6 colors and I loved it so much that I think I might get more! I love the Burgundy color a lot. It is SUCH a good deal!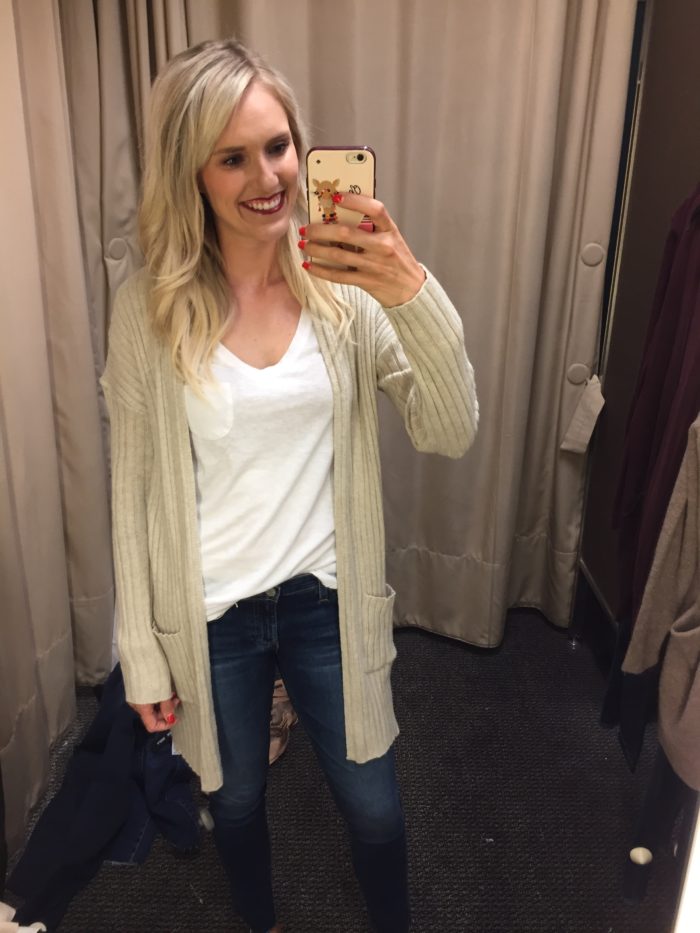 Cardigan ($31.90!) | Jeans | Tee ($15.90!)
I LOVE this cardigan! It's such a great neutral color ands comes in black and a tan/beige color too. It runs large, I am wearing an XS. You see a theme here, right?! Nordstrom, you're trying to make everyone feel super thin…and it's working. Well played.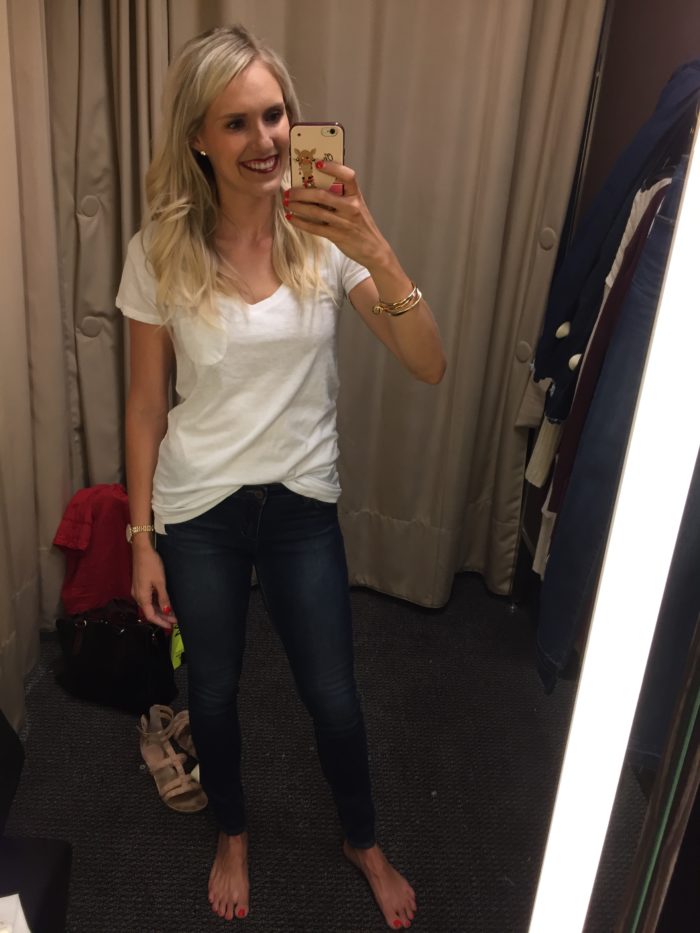 Here is the tee by itself tucked into these jeans. How cute is it?! The perfect amount of lose and fitted. Also, these jeans are only $38.90!!! YES YOU HEARD ME RIGHT! They will 100% sell out so I would snag them. I have a pair of black jeans in this same brand that I wore all winter long (and still wear) and they look brand new so they are really high quality. This brand runs large so rder 1 size DOWN. I'm wearing a 26.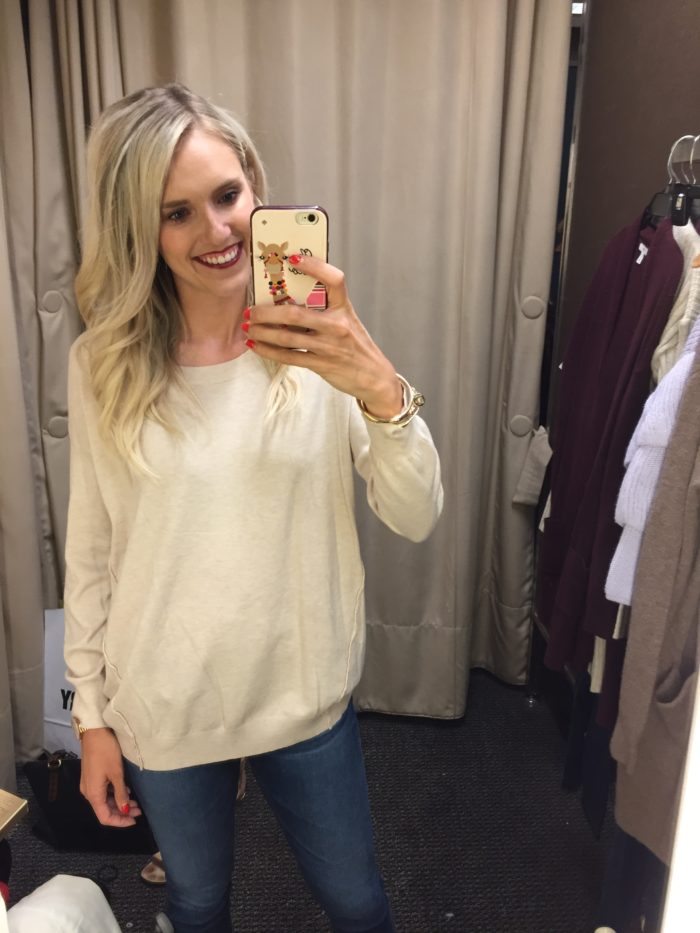 This sweater is a STEAL!! And I'm not even kidding. This is one of my absolute favorite sweater brands because it is like wearing buttery soft butter. Yeah, you heard me. It's SO SOFT and cozy and doesn't pill. I have sweaters from last year that I paid full price for, and right now they are only $29.90!! It comes in 5 colors and I'm just saying, you might want to get it in at least 4.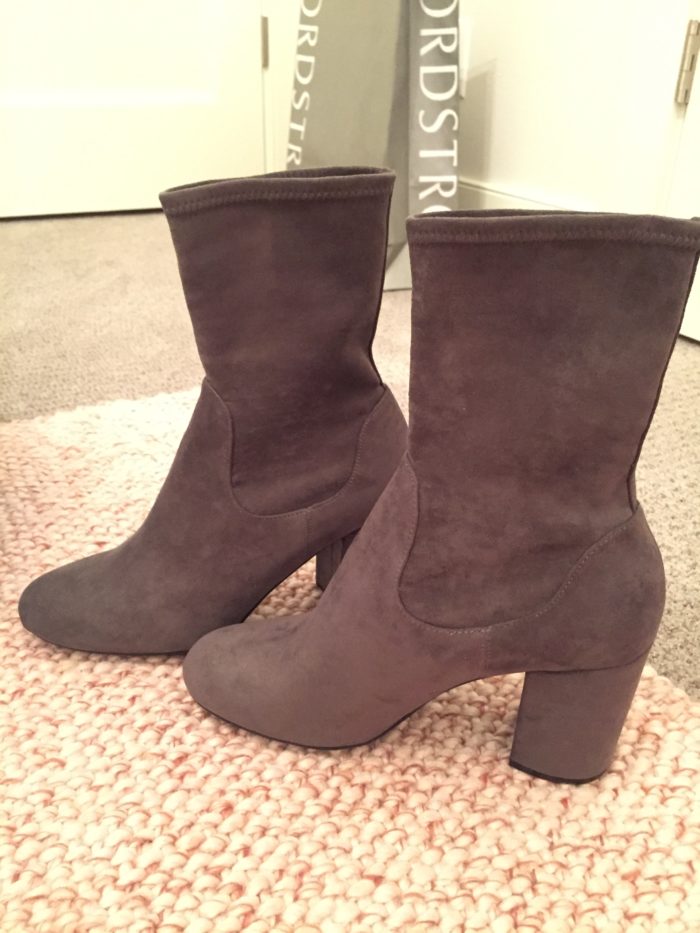 Moving on to shoes!! I bought these booties last night and I CANNOT wait to wear them with a thin black skinny jean, with dresses and with skirts. They run 1/2 size small so I got a 10. Yes…call me big foot. It's cool. This picture doesn't do them justice. They're a gorgeous suede and come in black. They are SO comfy!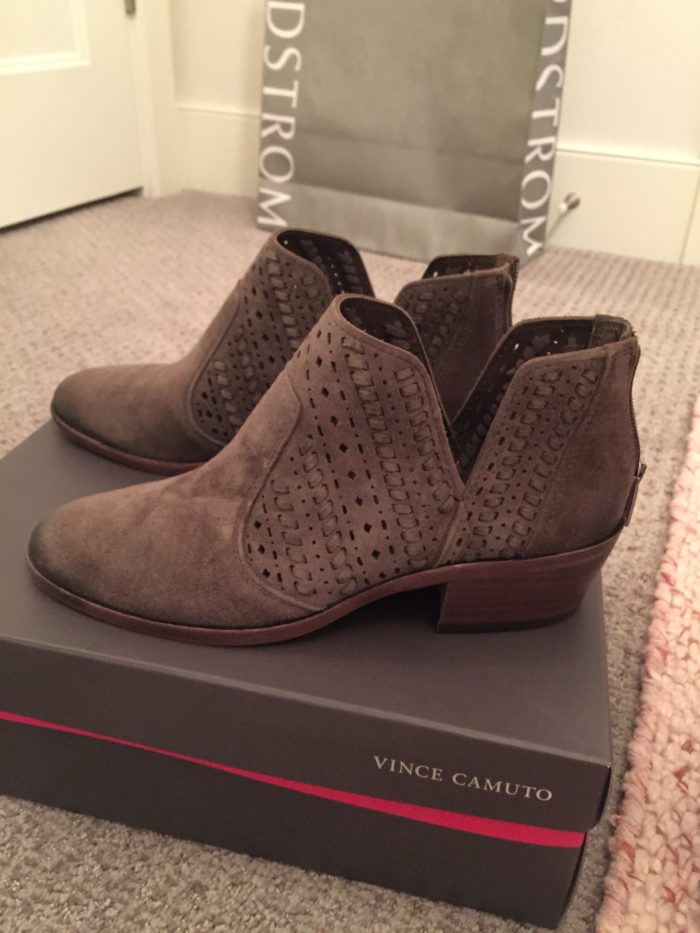 My mom and I both got these booties!! They are so dreamy and comfortable. You wear them with a thin sock (if you choose to even wear a sock with them) because the sides go low so order 1/2 size down. I got a 9 and my mom also got a 1/2 size down. This is the perfect color because it literally goes with anything. Anything I tell you! They come in black and beige, too.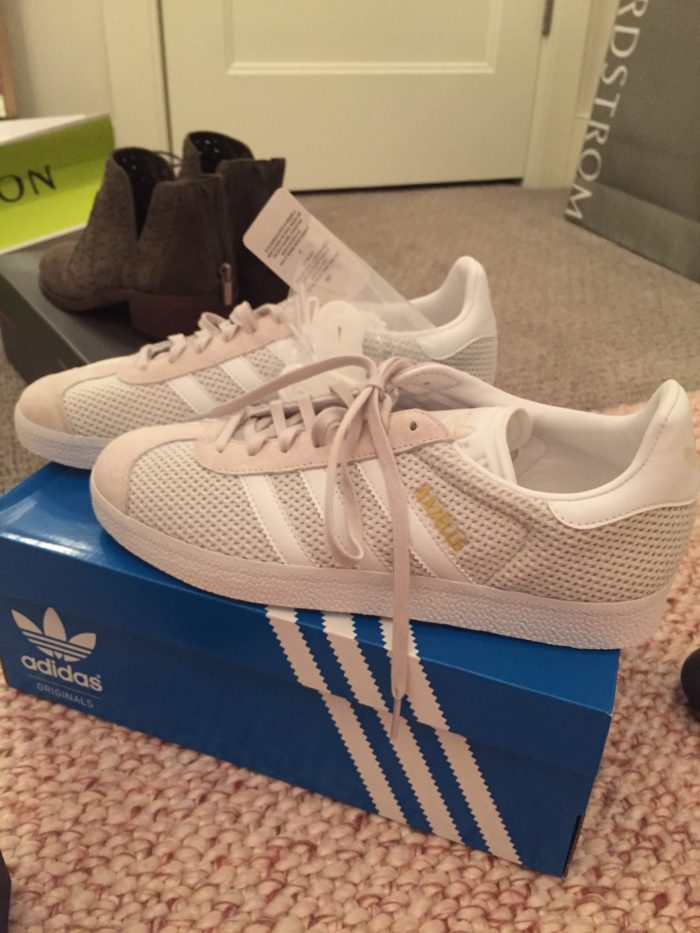 I got these sneakers thanks to an awesome girl who reads my blog! She came up to us and we started chatting, and I asked her what shoes she got, and she pointed to these which I hadn't even noticed. I freaking love you, sister! For real, though. She was so funny and awesome. I got these in a 9.5 so they are true to size!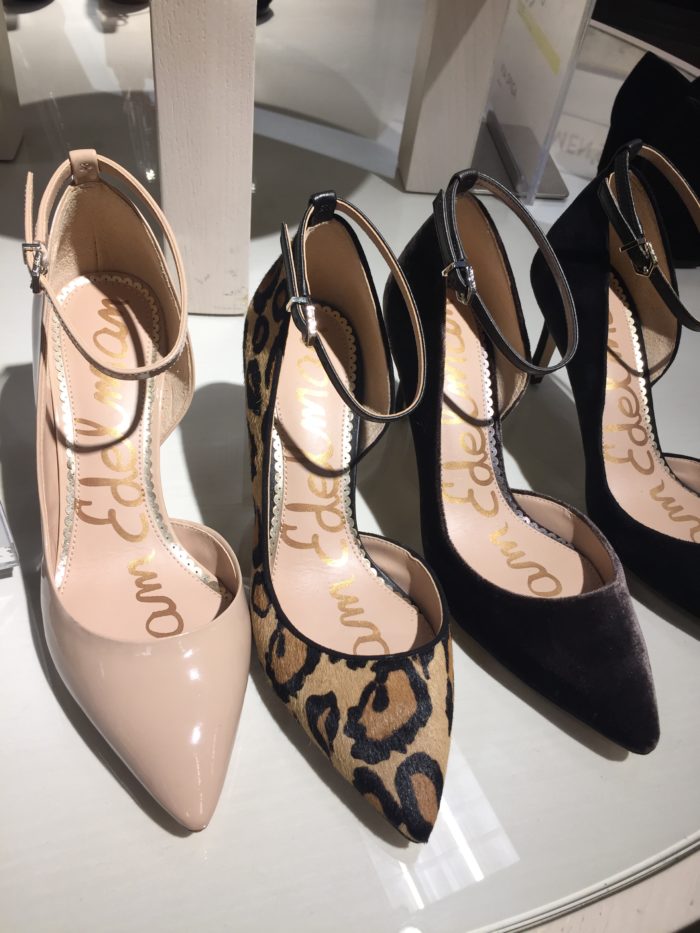 I LOVE these gorgeous pumps! They comes in 7 colors and they run true to size. I got these same shoes a couple years ago during the sale without the ankle strap and they have been so comfortable and still look brand new. I'm in love! I love the low heel.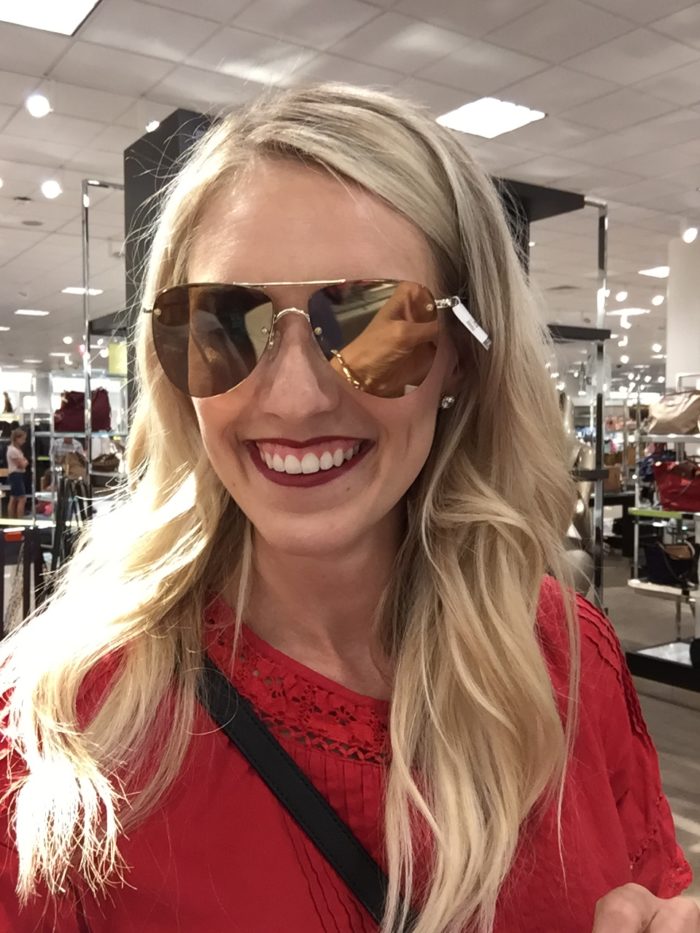 I saw these sunglasses on the table and thought they looked kind of weird, and then when I tried them on, they ended up being my favorite pair of the whole sale! They have a cool mirrored-look with a flat lens that is really in style right now.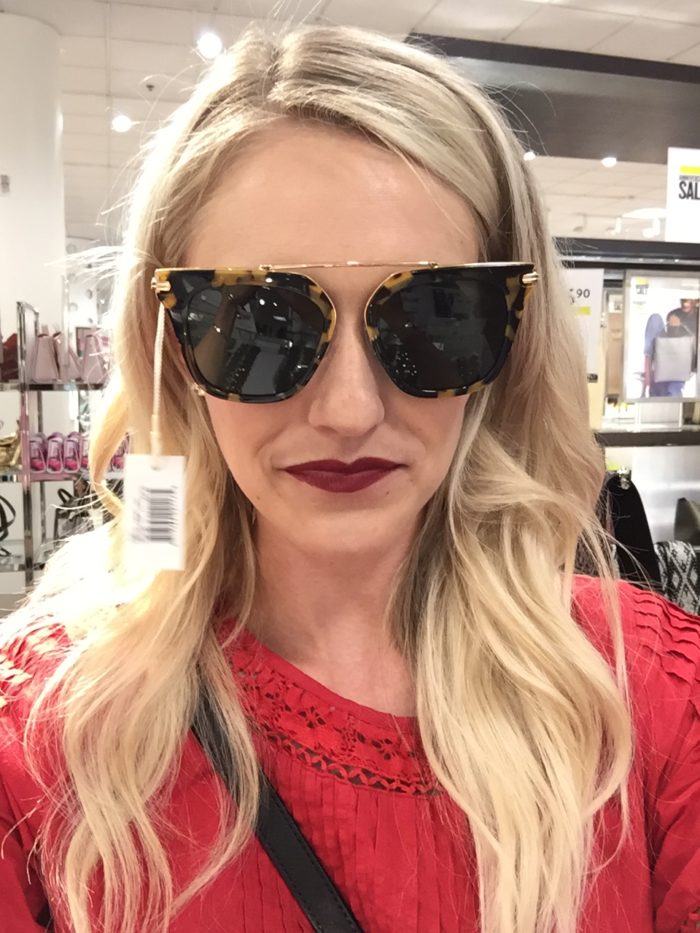 I also loved these sunglasses as well. I love the gold detail and as you can see, I felt pretty cool in them because apparently a smile was too soft for this photo.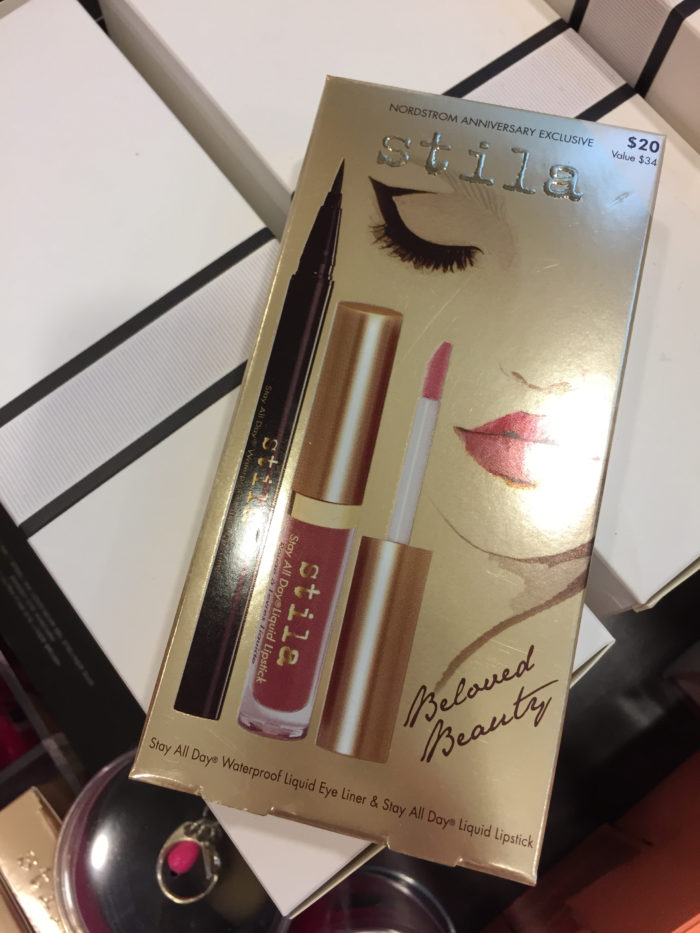 If you order one beauty product during the Nordstrom Anniversary sale, let it be this Stila eyeliner and lip gloss set! I am obsessed with this eyeliner and you get a free lip gloss with it during the sale PLUS you save $2!! I LOVE this lip gloss, too. It really does stay all day. I stock up on this!!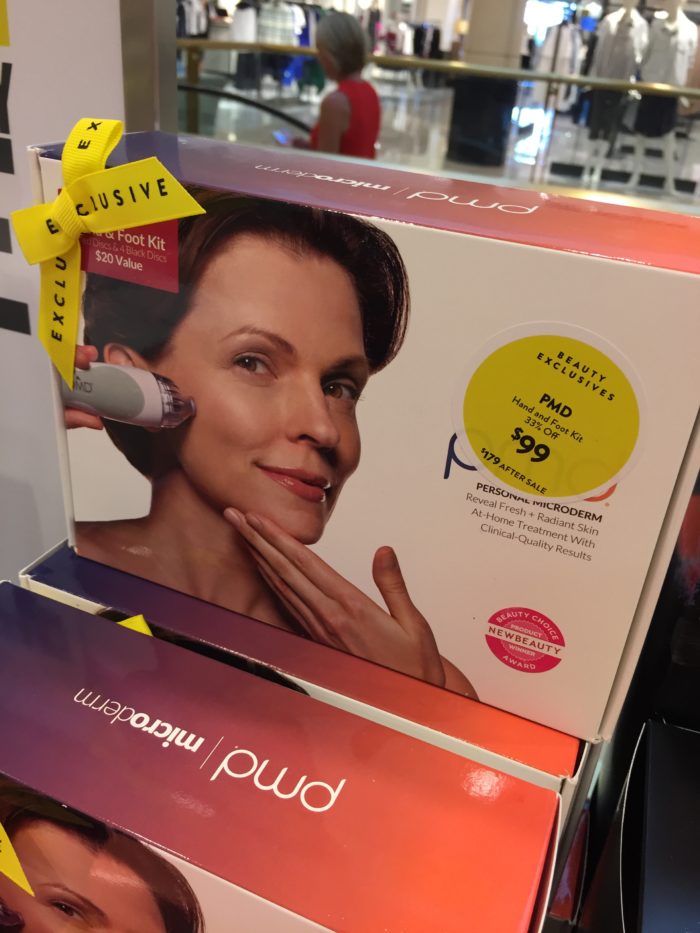 Okay, I have talked about this time and time again and I love it. It makes your skin silky smooth and prevents aging by removing all of the dead skin and smoothes fine lines. The PMD is a killer deal right now!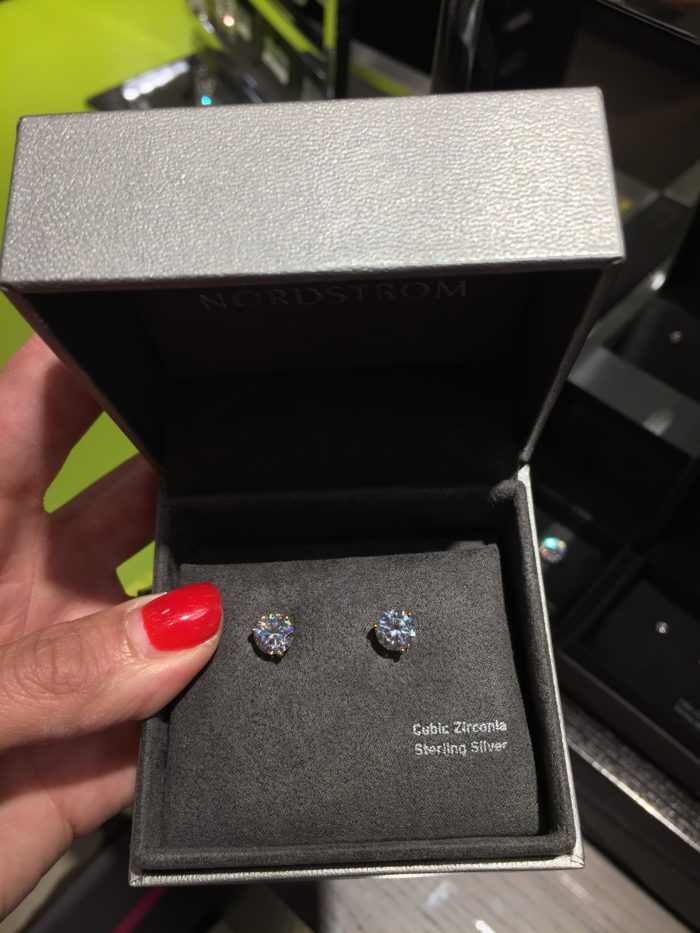 I wear these earrings literally every single day. No joke. I love them with all of my heart (okay, it's getting late ha ha…but I stand by that). They are so sparkly and the perfect size. They're only $29.90 right now!I also LOVE these hoops!! I have always had a pair of these and they are closet staple for me.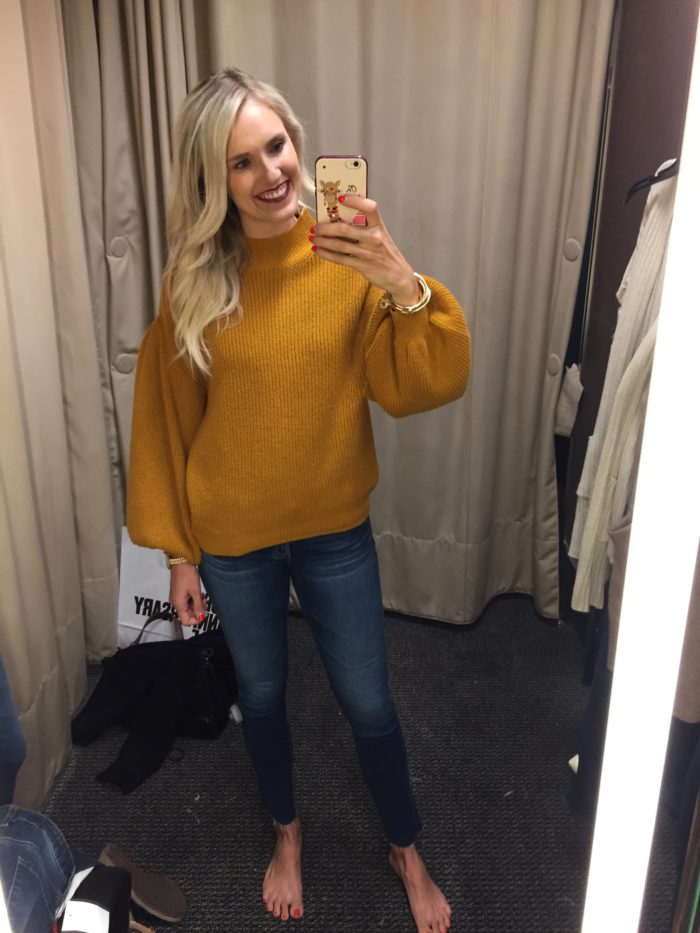 I LOVED this sweater. Like, absolutely loved it. I love the color and the amazing sleeves. I didn't end up getting it though because the material is going to pill really quickly. If you think it's worth it, go for it! But I wanted to let you know that it will be a bit high maintenance.  You can use this sweater stone if you think it's worth it! It also comes in a pretty light pink.
______________________________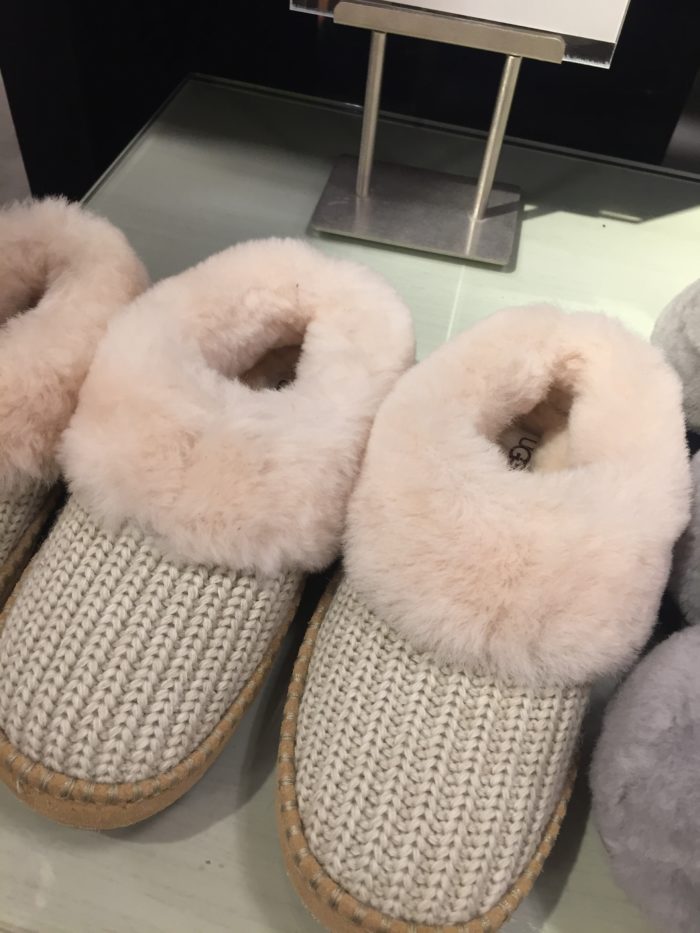 There were a couple items that I thought I would love but didn't! These UGG slippers slipped off the back of my heel way too easily. Like, every time I took a step. The bottom was too stiff. If you need new slippers, get these ones. They are a DREAM and last for years because the sole is rubber so you can go to the grocery store if you really need to in them 😉 And trust me, you'll need to. #comfy
Click here to access the Nordstrom Anniversary Sale!
Check back on Monday for my favorite picks in each category!! I'll keep you posted on what's in stock and the best of the sale!