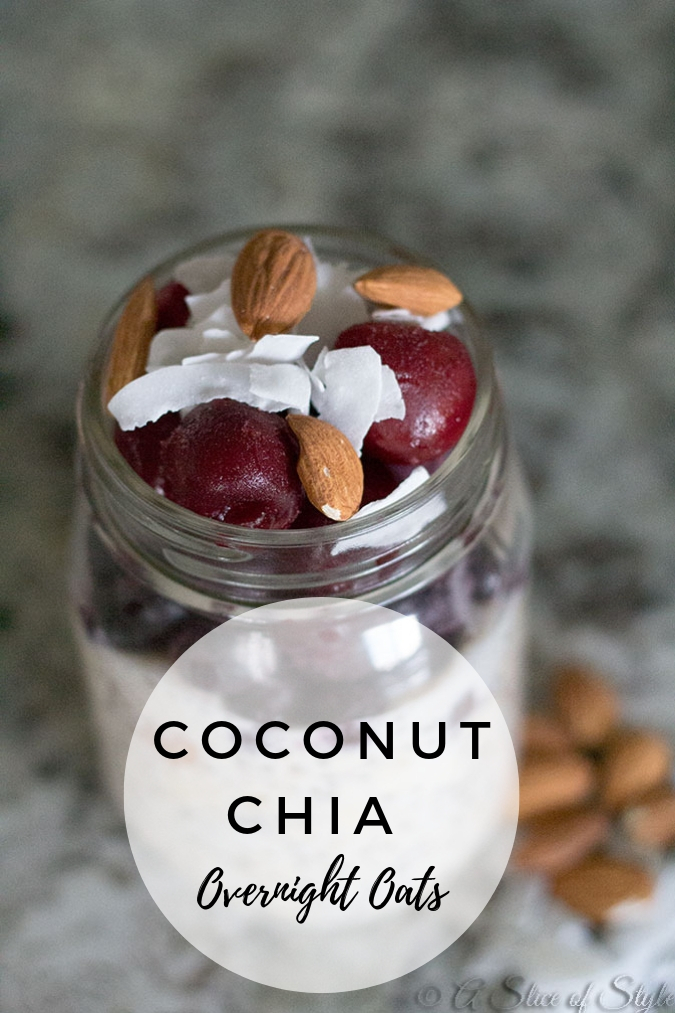 I have recently discovered the health benefits of chia seed so I went out to Costco to purchase a bag. These overnight oats were delicious and filling, and I loved that they were easy in the morning because oftentimes I am racing to get out to door. I guess if I didn't press snooze 3 times I wouldn't have that problem, but…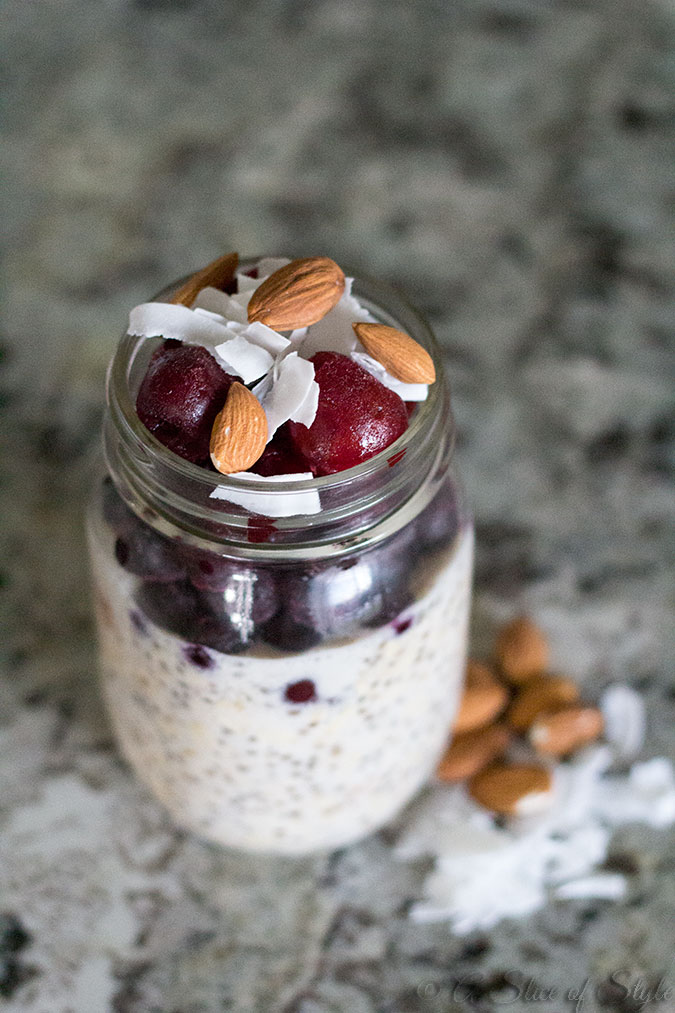 Coconut Chia Overnight Oats
 
 
Ingredients
 

1/2 cup rolled oats

1/2 tsp chia seeds

1 Tbsp shredded coconut

1 tsp coconut extract (or vanilla)

1 cup coconut milk (or other nut milk) 

1-2 T. honey (amount is based on how sweet you want your breakfast)

6 cherries, raspberries, strawberries, or blueberries

8 almonds

 

Directions
 

1. 

In a decent sized bowl or jar add in all of the dry ingredients and mix together.

 

2. Add in the honey and extract and mix again.

 

3. Place berries and almonds on top and pour in the coconut milk, then mix everything well.

 

4. Cover and place bowl or jar in the fridge overnight.

 

5. Add additional fresh berries, almonds and coconut chips and enjoy in the morning!