These muffins are a tasty, healthy treat filled with plump blueberries, chia seeds and topped with toasted coconut. They are perfect for a snack or quick breakfast!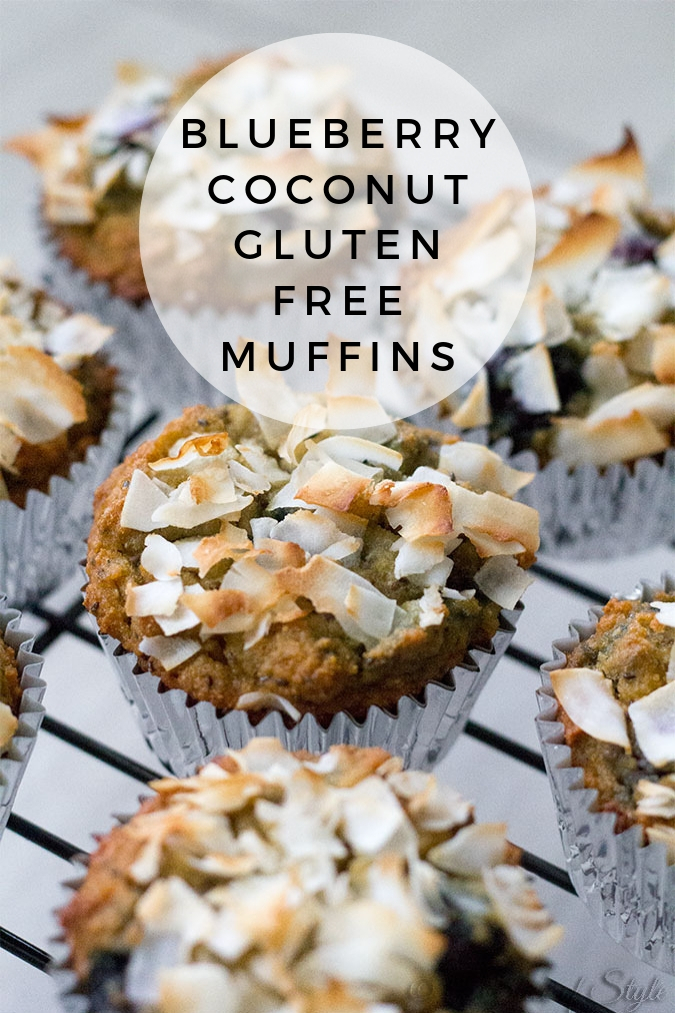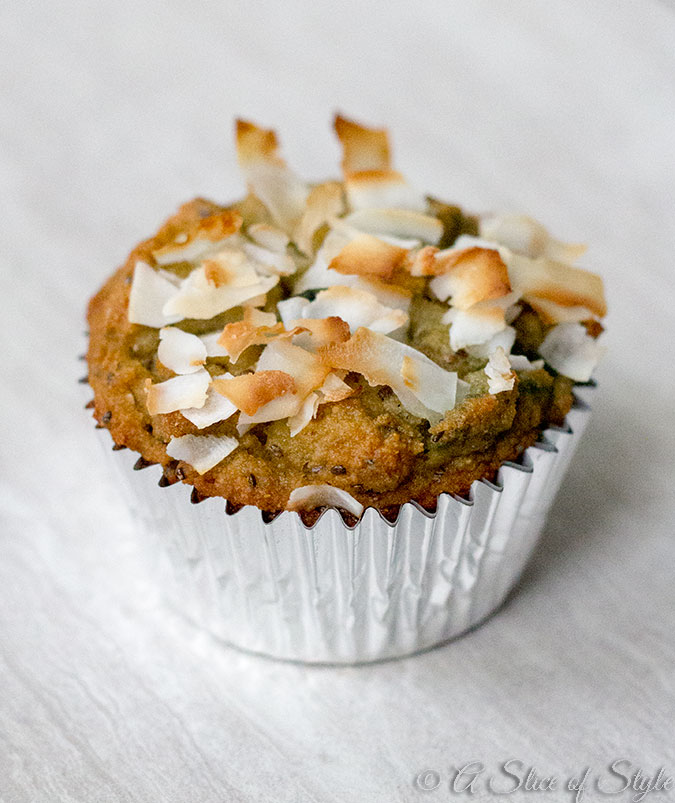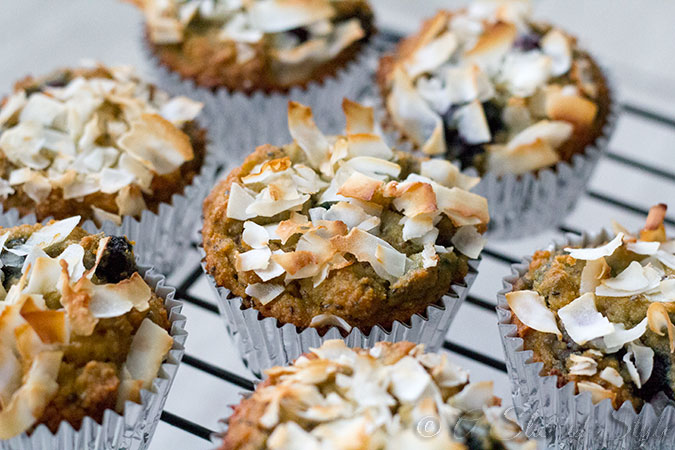 I will admit that sometimes when I cook or bake, I am so excited and hungry to eat the final product that I don't take the time to take a lot of pictures. That is what happened in this case! 
     These grain-free muffins are wholesome and satisfying. When I made them, I used frozen blueberries so I made sure to coat them with a little extra coconut flour before I put them in the batter to help soak up the liquid. I ate some and then froze some so I could grab one and let it defrost on my desk at work for a mid-morning snack. 
Blueberry Coconut Gluten Free Muffins  
Yield: 12 muffins
Printable Recipe
Ingredients
1 cup coconut flour
1/2 tsp sea salt
1 tsp baking soda
1/2 cup + 2 tsp honey
1 cup coconut milk
6 eggs
4 Tbsp coconut oil, melted
4 tsp vanilla extract
4 Tbsp chia seeds
1 cup fresh or frozen blueberries
Coconut flakes to top muffins
Directions
1. Preheat oven to 350 degrees F. Combine coconut flour, salt and baking soda in a bowl. 
2. In a separate bowl or 
blender
, whisk honey, coconut milk, eggs, coconut oil and vanilla. Gently stir wet mixture into the dry ingredients and mix in chia seeds.
3. Fold in the blueberries and pour the batter and distribute evenly into greased and lined muffin tins. Top with coconut flakes. 
4. Bake for 25 minutes until muffins begin to turn golden brown and a toothpick comes out clean. Immediately remove from muffin tins and cool on rack. 
    What is your favorite healthy muffin recipe? Please share in the comments below and I may make them!