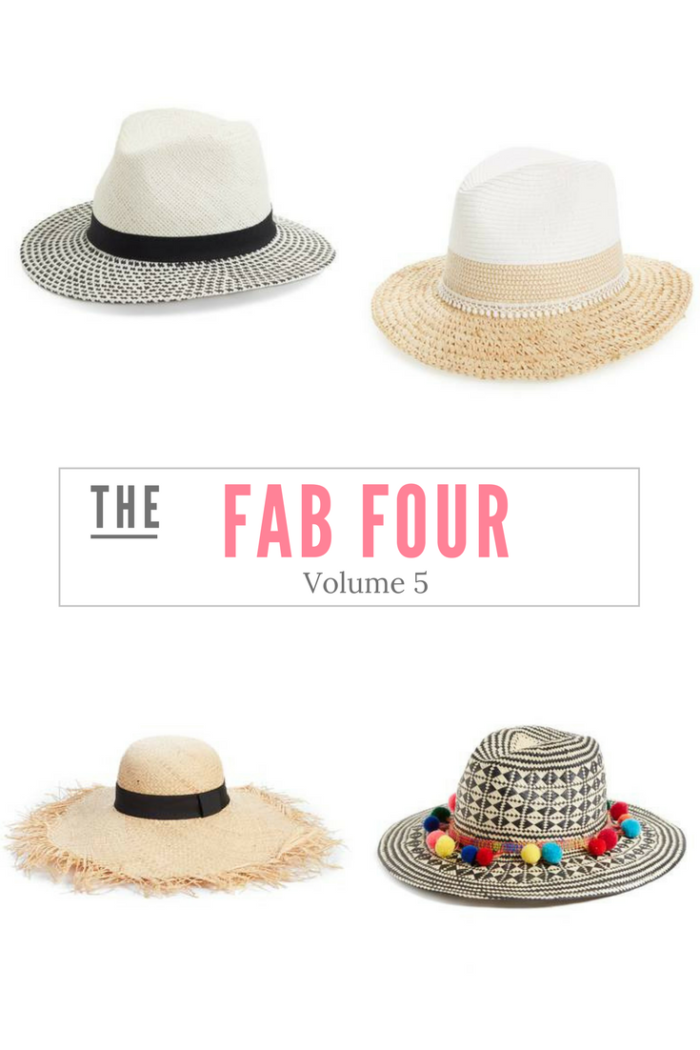 I just got back from Panama and Costa Rica last night which means I am in the warm weather mindset. I LOVE wearing hats in the summer! I love wearing them while on walks with the babies to shade my face, at the pool or beach or lake and pretty much any day I don't want to do my hair but want to look pulled together. Add a braid and you're set. I LOVE them. I also like comfortable hats that aren't TOO floppy. You know the ones that get in your face? These are affordable cute summer hats and I'm going to have trouble not buying them all. I mean…how do you choose?!!
1.
Modern Panama Hat
 – LOVE the colors. Love everything about it. Love that it will elevate pretty much any outfit!
2.
Crochet Trim Straw Hat
 – I love white (you know that now, right?), and this beautiful neutral hat will be on repeat this spring and summer.
3.
Raw Edge Straw Hat
 – I love the raw edge on this hat!! It's SO cute. It's very neutral so it will match anything, too, which is super nice when you only want to pack one hat on a vacation.
4.
Pompom Safari Hat
 – This one is colorful and loud and the perfect compliment to a solid colored sun dress. I can feel that summer heat now!