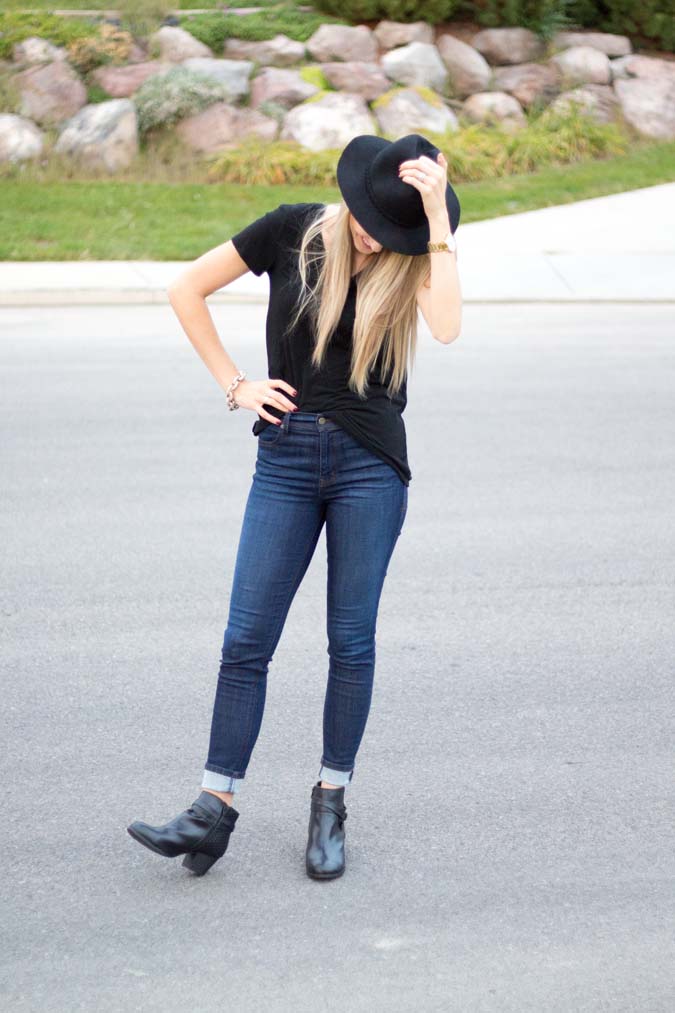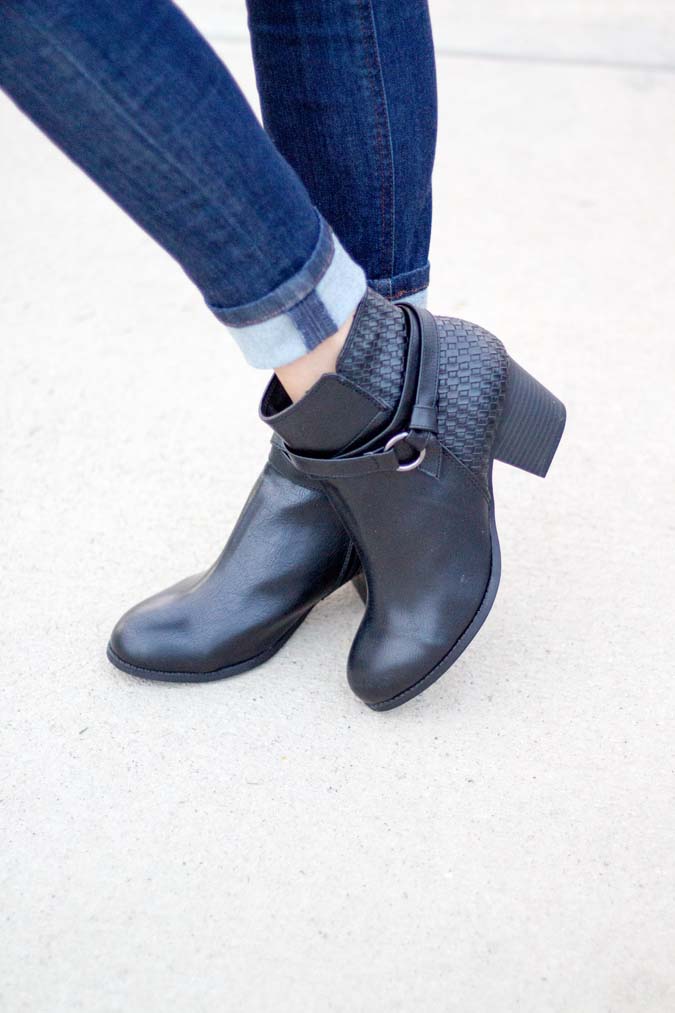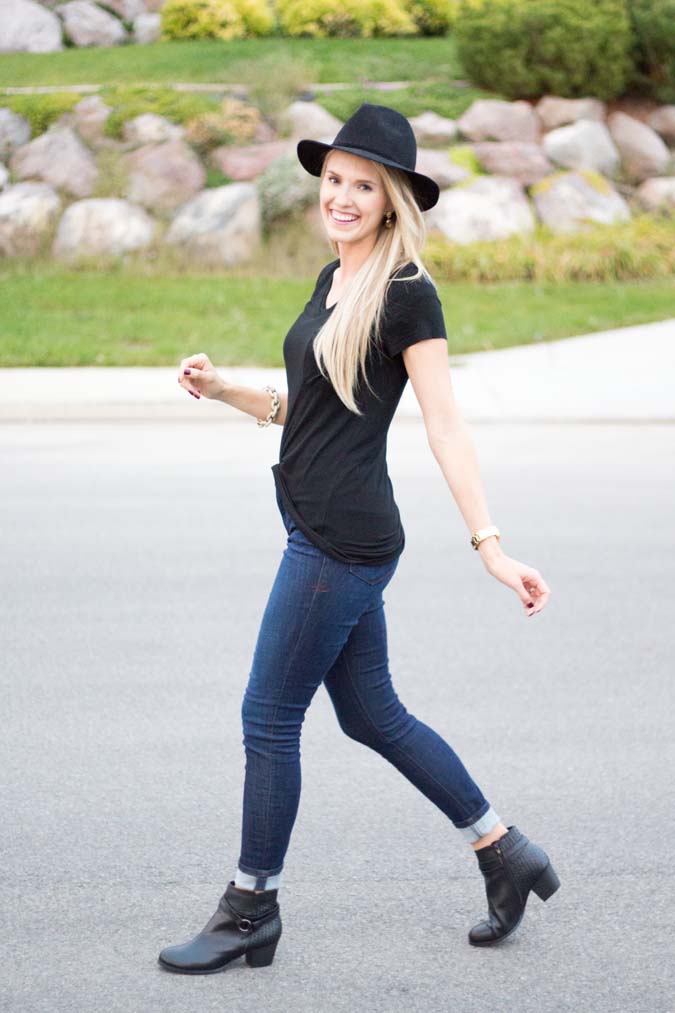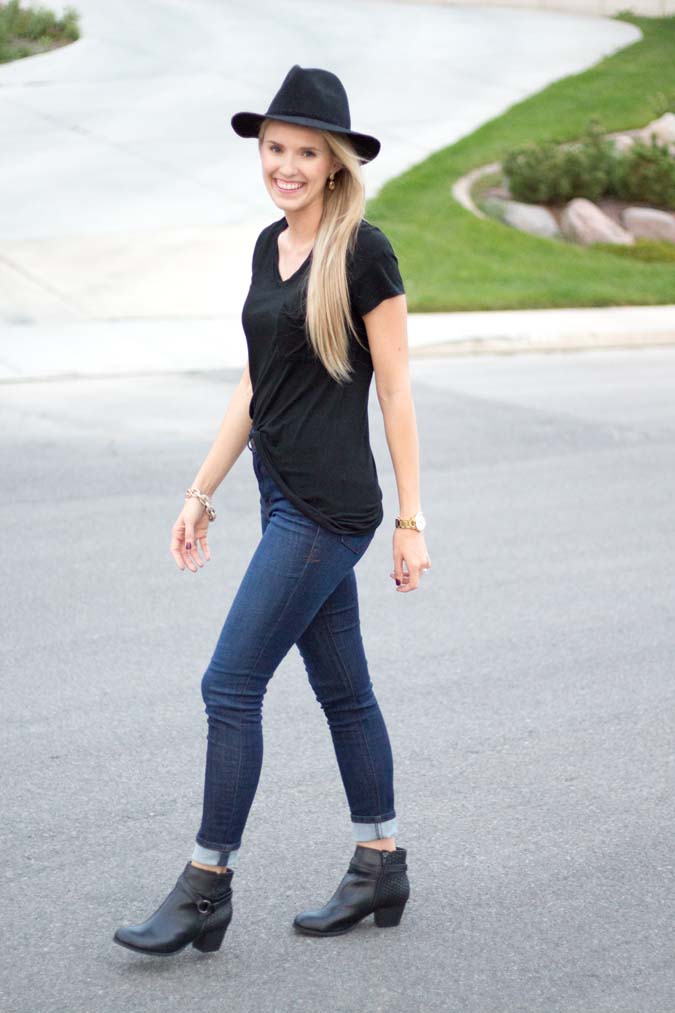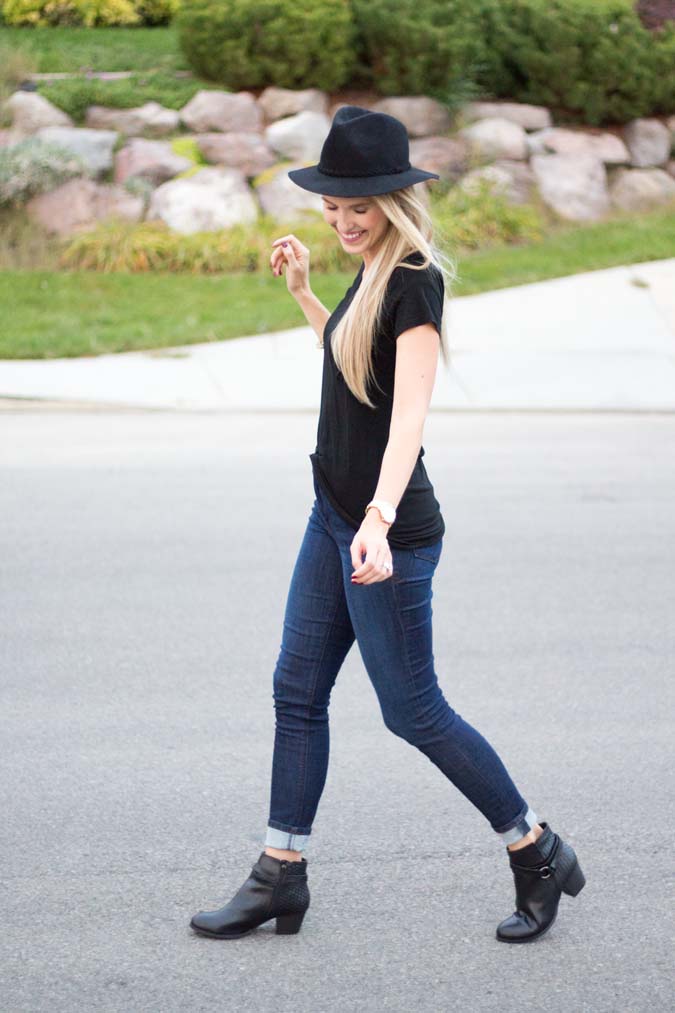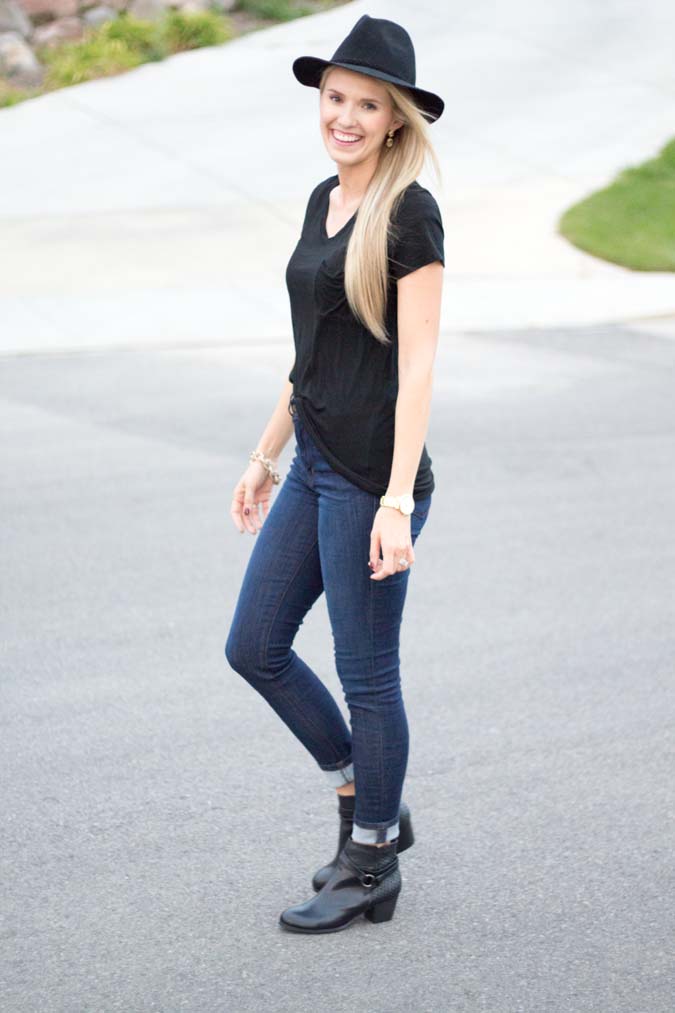 Happy Hump Day!! (It's the hump of the week and it's downhill from here!)
So…sad news.
The shirt
that I ordered to go with this outfit was sent to our old address. I tried to track it down by calling our friends in that neighborhood but the house is now vacant. I tried to call the realtor and he couldn't find it. Boo. So this tee shirt to the rescue which I love. It's loose and super inexpensive and comes in lots of colors. Perfect for tucking in or leaving out.
I got these boots from Cents of Style. Cents of Style is an online boutique that has affordable and trendy items. When you don't want to invest a lot of money into trying something new, they are a great place to turn. They have some really cute sweatshirts and fun t-shirts too, and some great new pieces for fall!
{Tyler and I should really practice using our camera so our pictures aren't grainy….so…..sorry about that!! We took these at night in my street cause I have no shame any more. All the neighbors know I take pictures for my blog and they seem to think it's normal. They might be really good actors, the verdict is still out. Anyone have any camera courses that you have loved?}