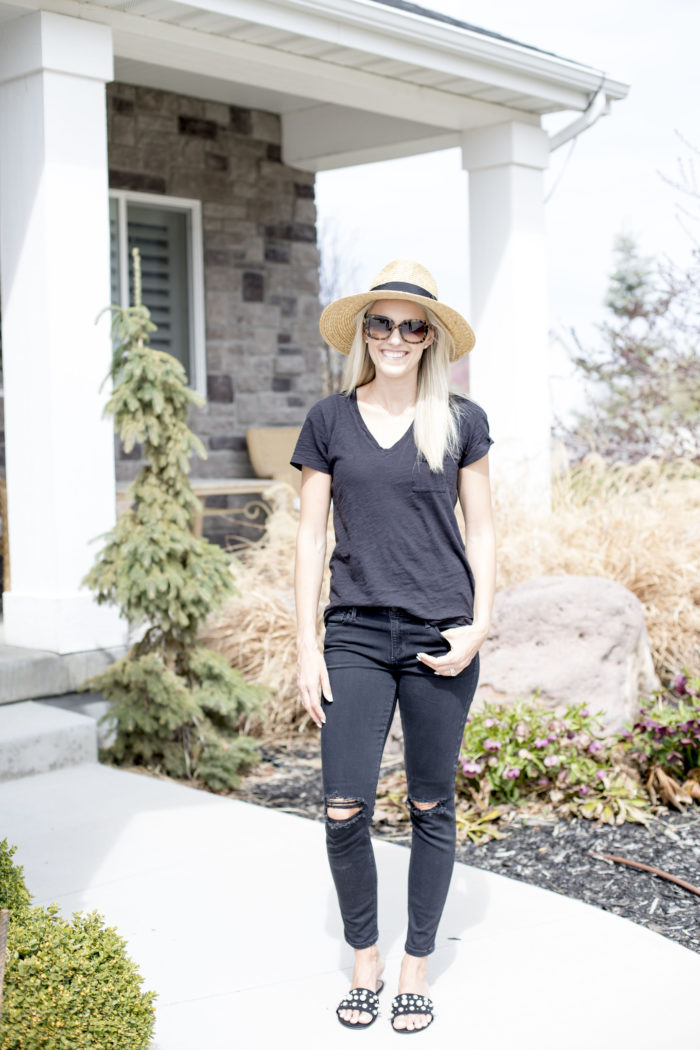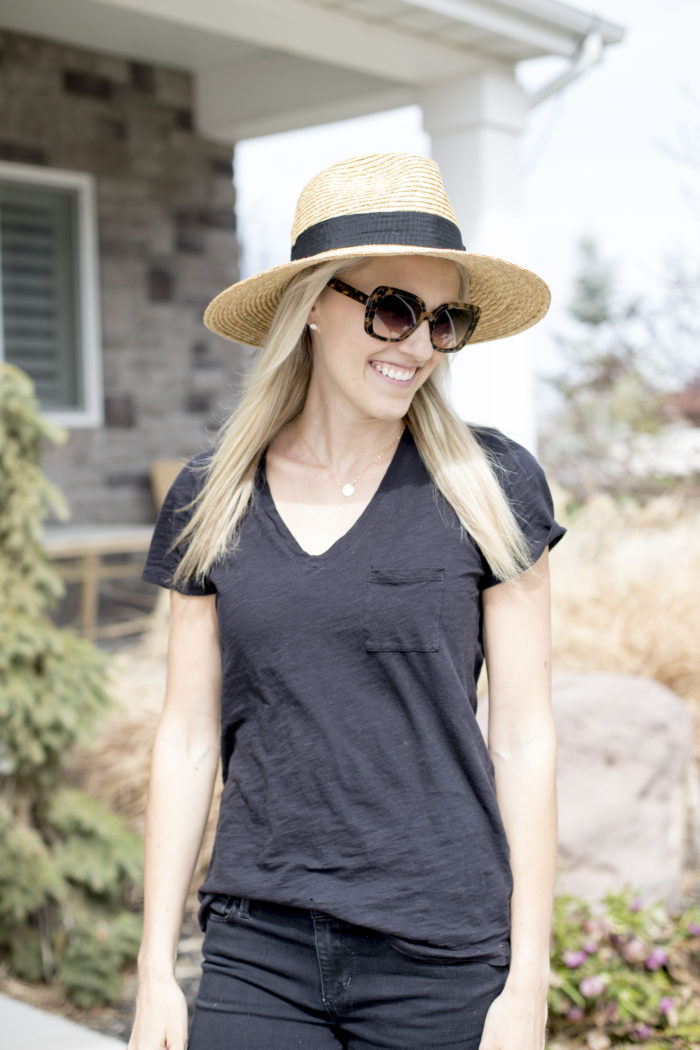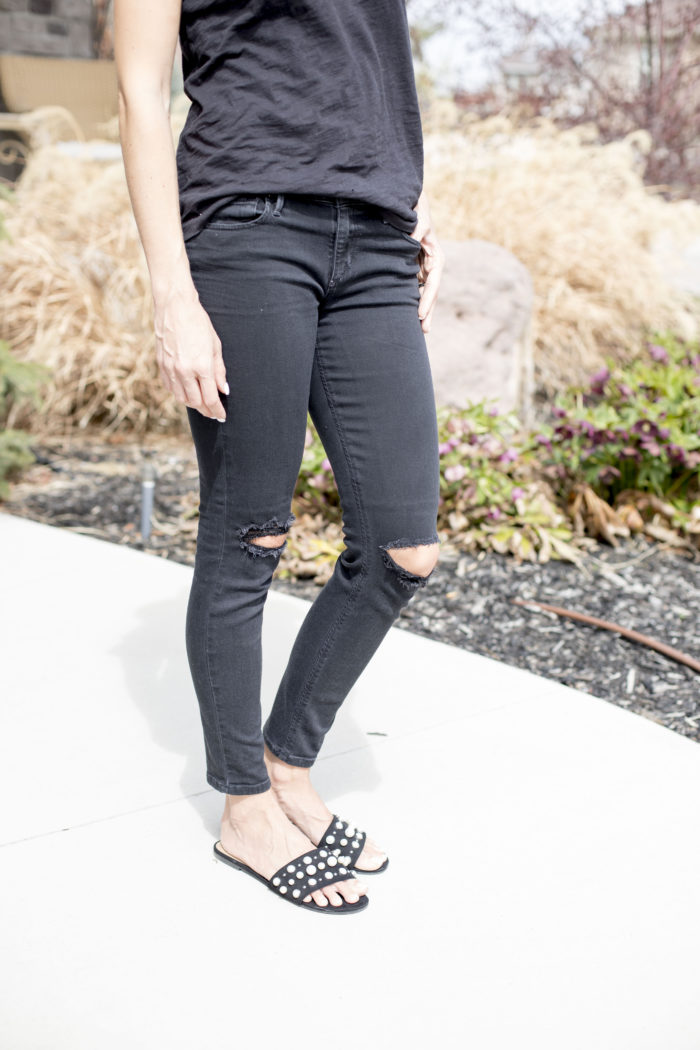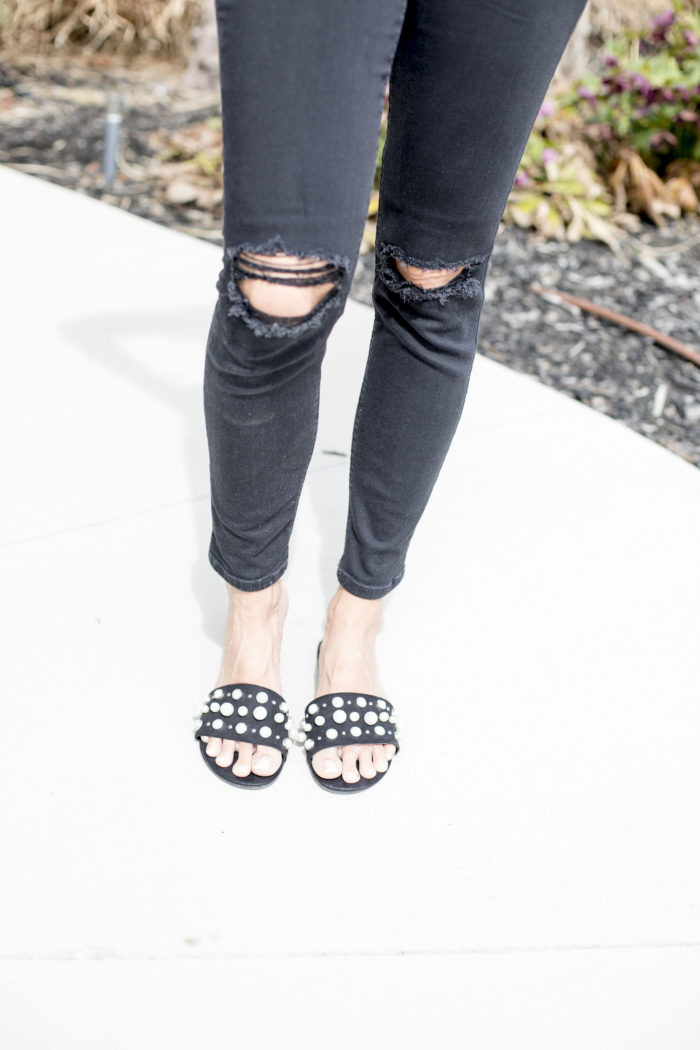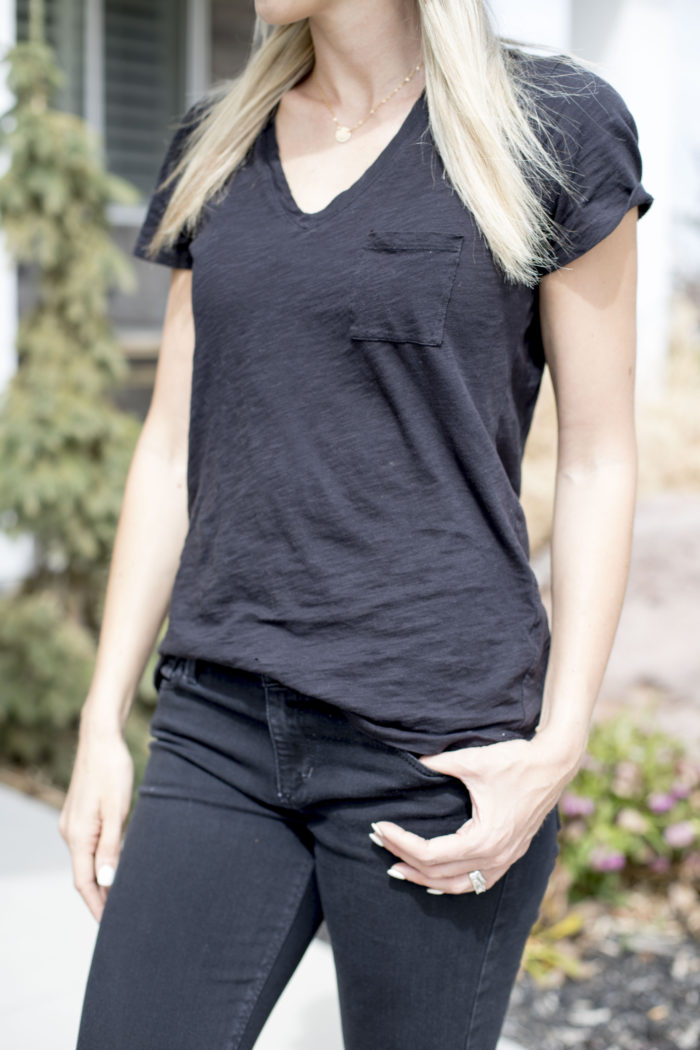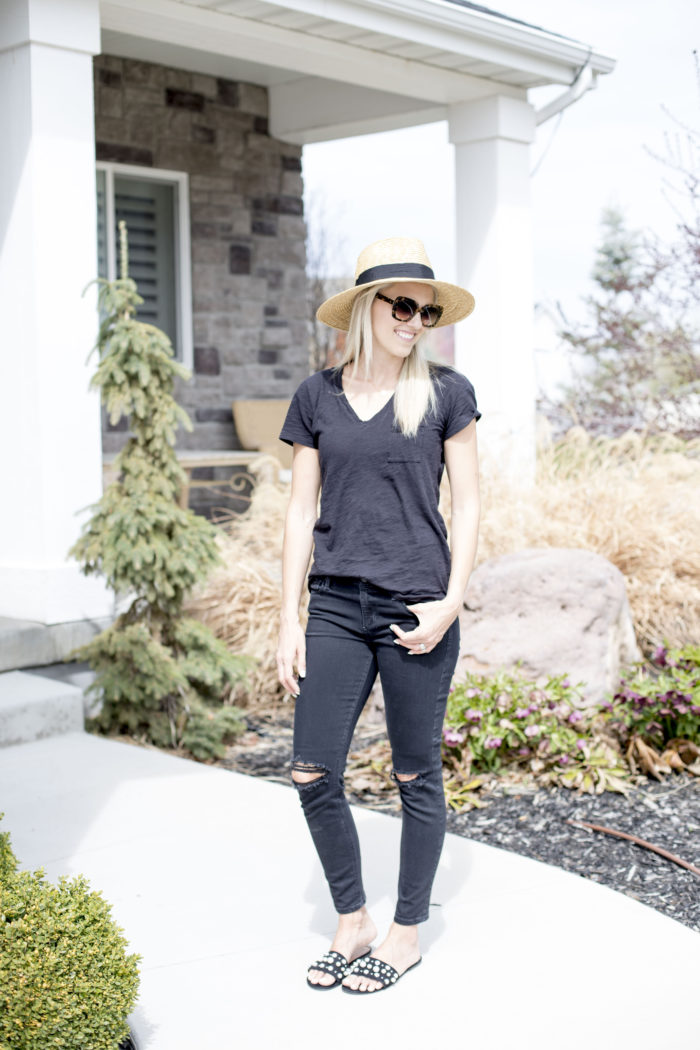 Hat | Tee | Jeans | Sandals | Sunglasses
I'm a big fan of finding affordable items that are high quality and that I can throw on and look stylish but also move in as I'm taking care of kids. I tend to get hot when I'm around the house because my kids have me running around a lot 🙂 so I like to choose tees that I can layer if I need to when I go out, but not get too hot. I'm a firm believer that you don't need to spend a lot of money to look good, be comfortable and feel pretty.
I rounded up my favorite tees under $30. If you don't have a black Madewell Whisper Tee, it's time you got one, sis. Half tuck it in the front and layer it with a cardigan if you're going out and it's breezy. Simplicity is queen around here. For reference, it runs true to size (I wear a small).
Oh, and if you happen to be looking for the perfect summer hat, look no further. I can't even count how many times I've worn this one.