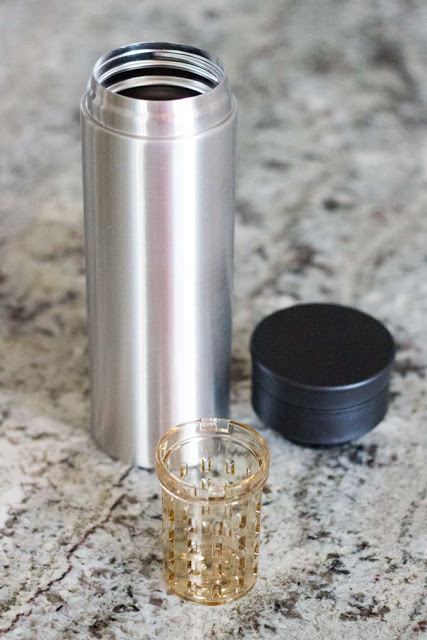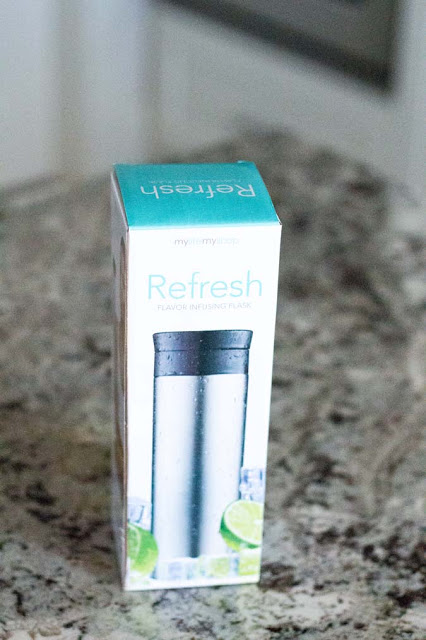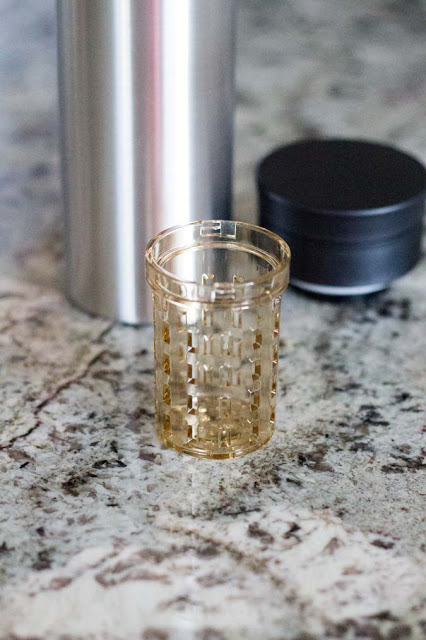 I have been using this flavor infuser bottle the last couple weeks and have really loved it! You simply put whatever you want in the basket (lemon, grapefruit, pineapple, mint leaves…anything!) and fill the flask with any liquid, and it will flavor it. This would be a great gift for those who are trying to be really healthy or like to drink a lot of water. Or anyone who loves to drink anything….which is everyone. 😉 I always have a big water bottle at my desk so I can chug water all day.
You know what I just thought of while typing this? I need to put hot chocolate in this thing and add mint leaves to the flask. YUM! It keeps drinks hot or cold up to 10 hours 🙂 If you want to take the basket out, you can simply use it as thermos as well. I asked them for a discount code for you and they said YES!
Get this flavor infusing flask for 50% off using code asliceofstyle at checkout!! Click here.
Thanks to Vanity Planet for sponsoring this post!