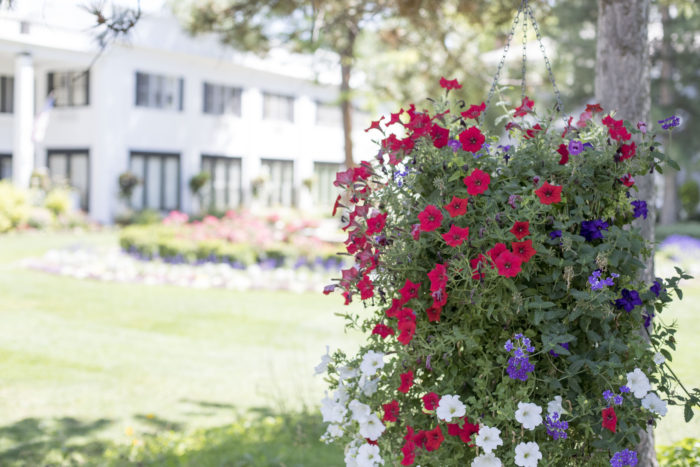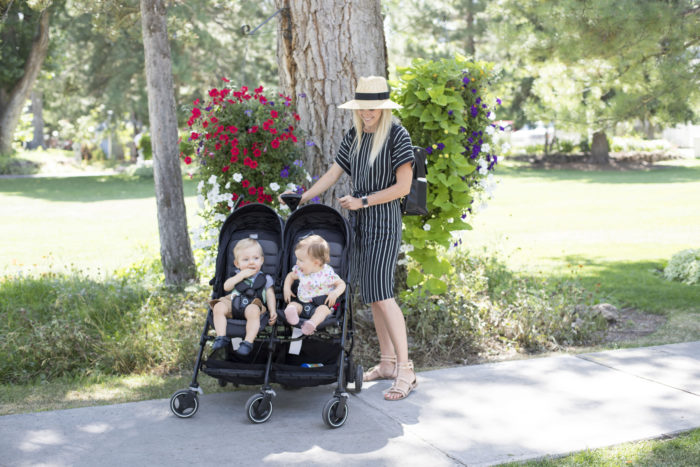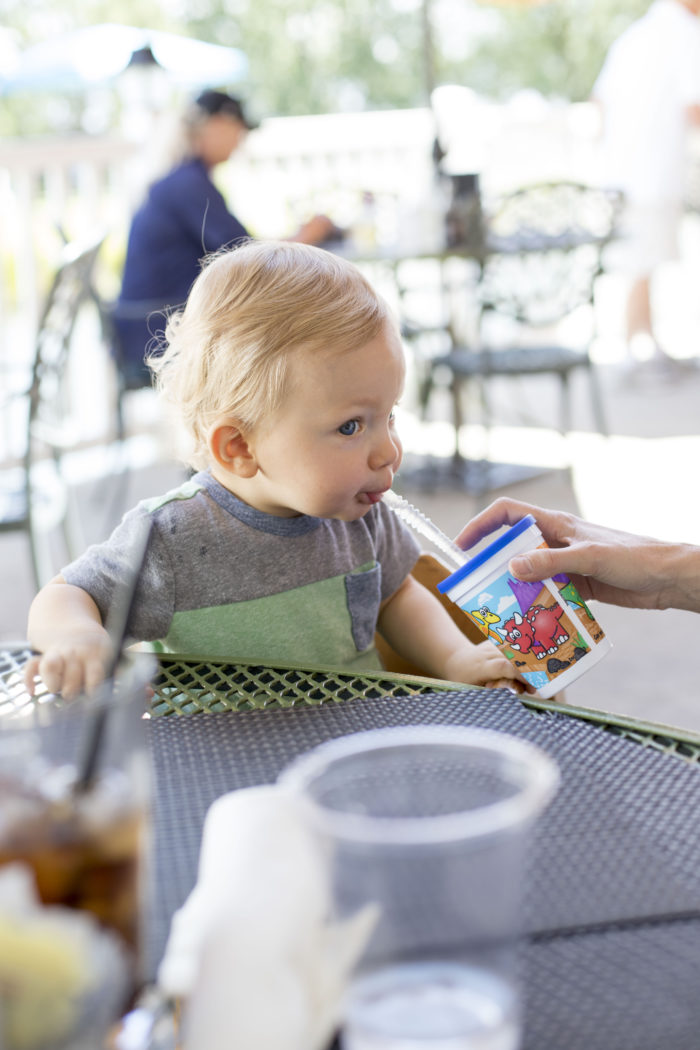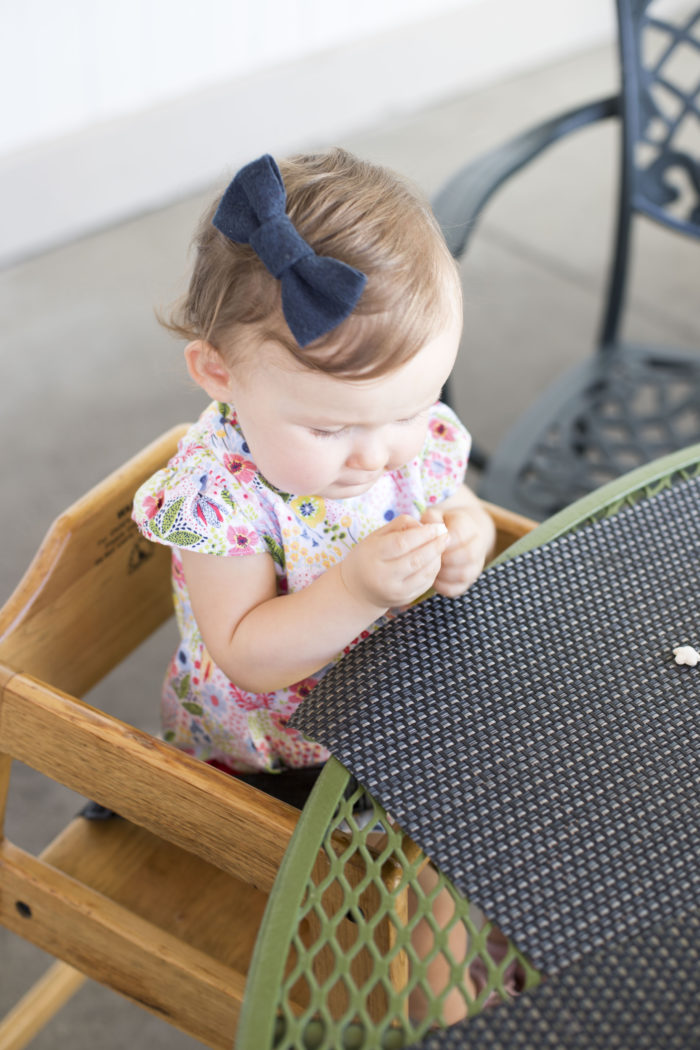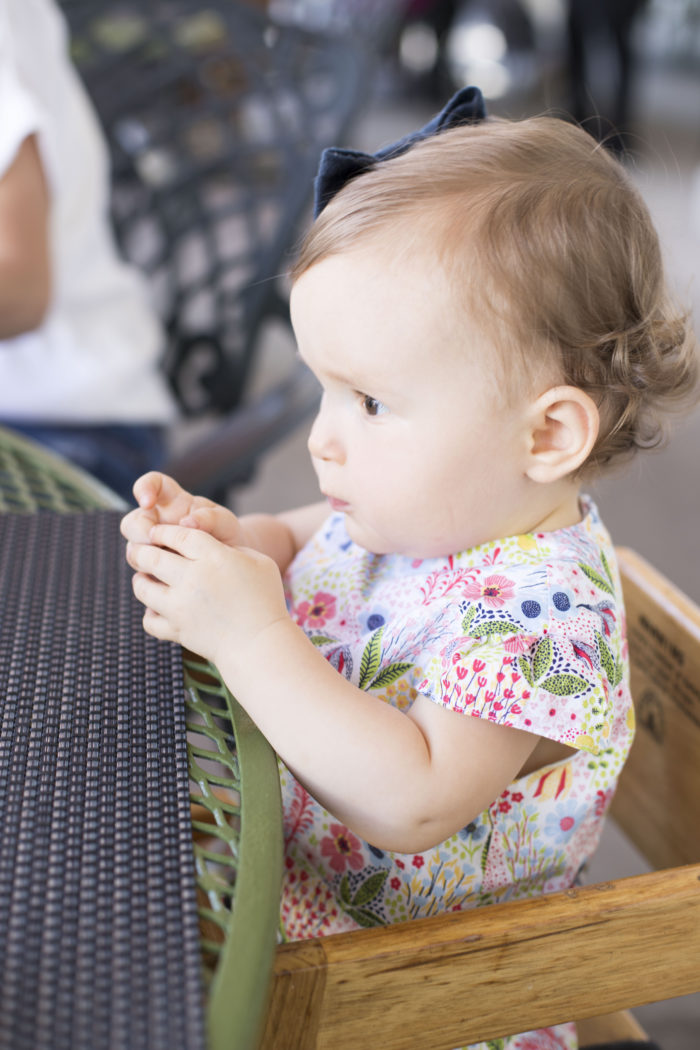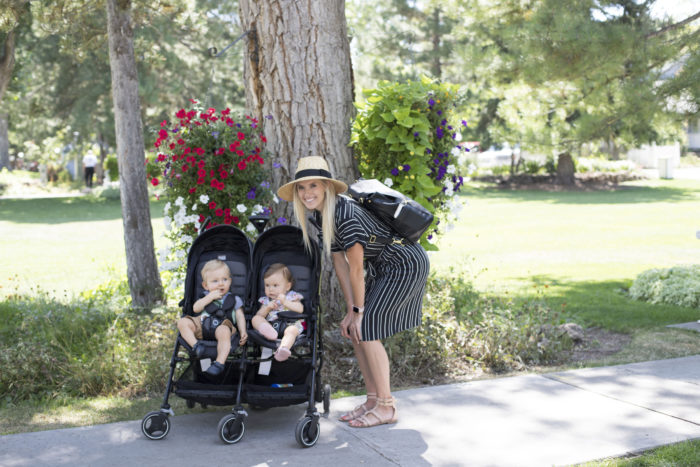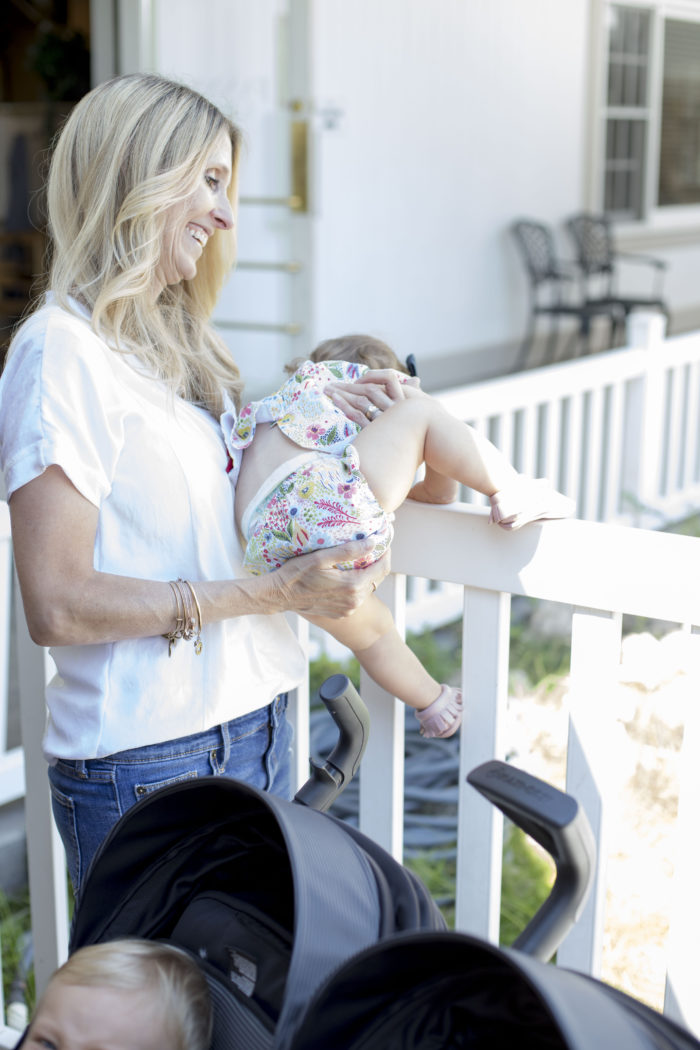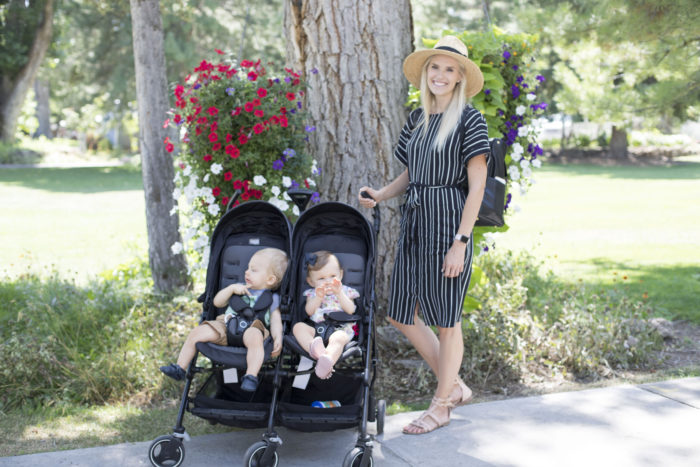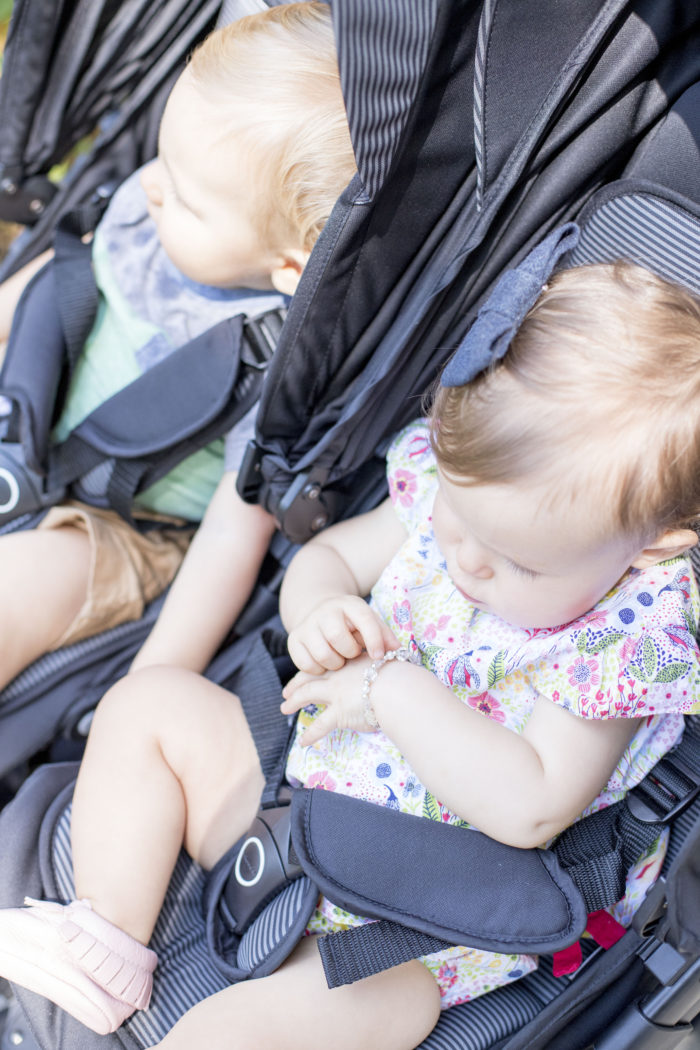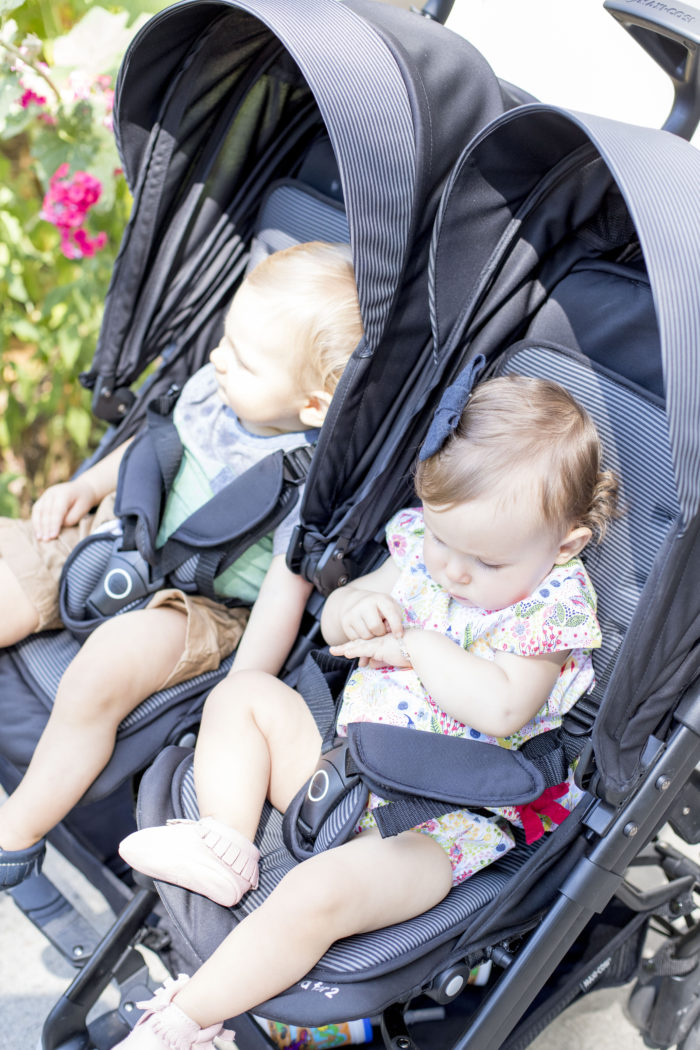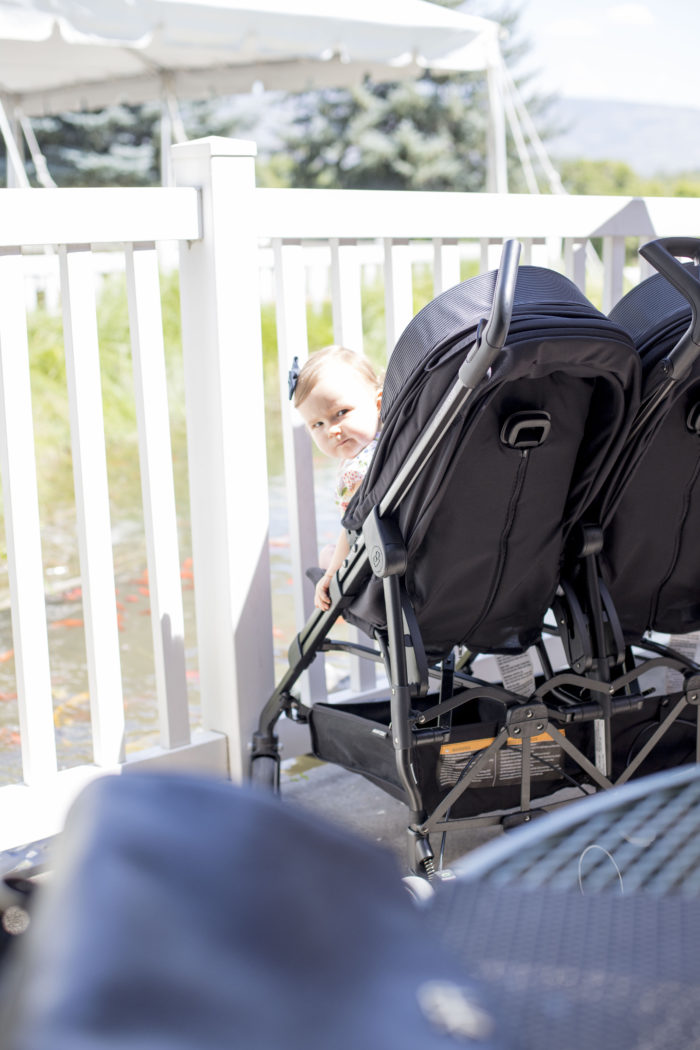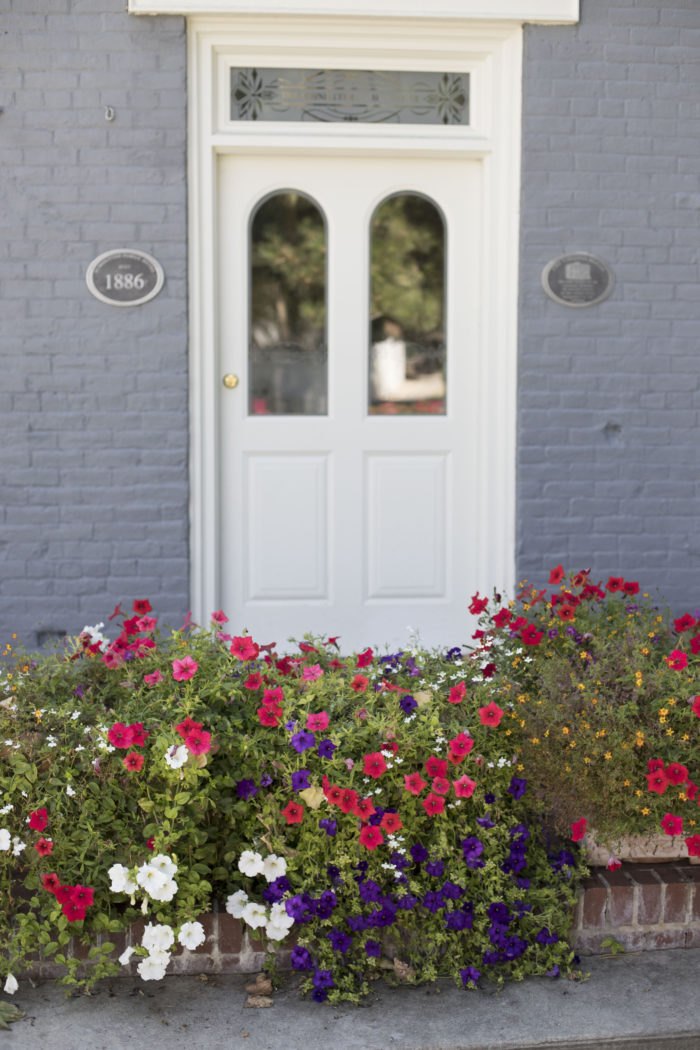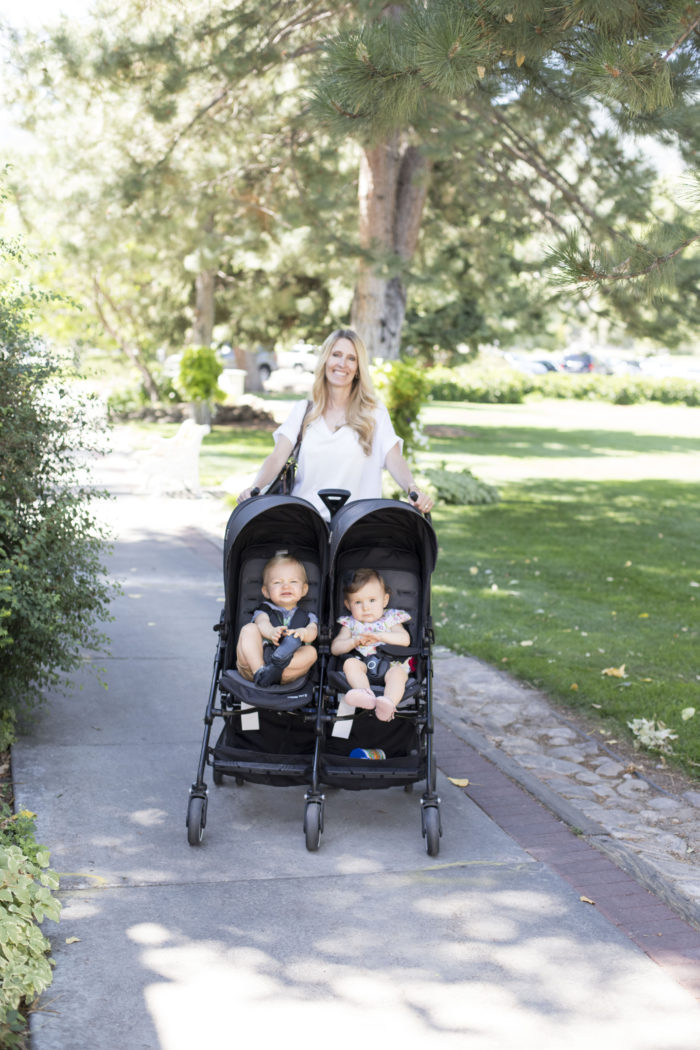 Dress | Hat | Sandals (on sale) | Diaper bag (favorite diaper bag of ALL TIME) | Stroller (so easy to put up and down)
My mom and I have gone up to the Homestead Resort the last two Fridays for a lunch date at Fanny's Grill on the patio right on the golf course and next to a pond with ducks and fish. There are os many fun things to do in Utah, but so much I haven't even touched on yet. We knew it would be fun, but we had no idea how charming and beautiful it would be! I picked up my grandpa the second time and he loved it too. Sitting outside in the shade with the gorgeous weather was perfect and peaceful, and Harris and Goldie loved watching the ducks and looking at the fish. Both of them tried to put their legs over the railing and jump in. Ha!! My job as a mother right now is to prevent them from harm. I mean, I guess it always will be, but physically right now more than anything else!
If you go, I would highly recommend the salmon tacos. We shared the Asian salad and salmon tacos the first time, and then both got the fish the second time. We kept eyeing the giant onion rings but resisted. I think we need to go back this Friday! What is life without giant onion rings, really?!
Our waitress was so kind and brought out two plastic cups with straws with their macaroni and cheese. Harris and Goldie had never sucked out of a straw before, but when my mom held it up to Harris, he started drinking like he had always done it and didn't choke at all. He's a wise soul 😉 Since then, I have made them mac and cheese several times, and now Goldie gets mad and won't eat her veggies when she sees that a pot of mac and cheese is on the stove. She literally threw the biggest fit today with giant tears and all when I tried feeding her her veggie puree before her main course! Harris was gobbling it down, happy as a clam, and Goldie kept yelling at me and looking back at the stove. At one point, Harris and I both started laughing at her. It cracked me up. I mean, I guess I can't blame the girl. Noodles, cheese, whole milk and butter. What's not to love? She is a one-year-old foodie at heart. I think she gets it from her mama.
We stopped by the gift shop on our way out (that sells homemade fudge by the way…see where Goldie gets it from?!) and my mom saw a bracelet that Goldie just had to have. I bought it for her and it has me thinking, "how did my little girl make it to one-year-old before getting her first bracelet?!" She thought it was interesting and loved to touch it with her finger, and it has been on her pretty little wrist ever since.
After we had lunch both times, we stopped by the cutest decor barn called something like, "All the Things in the Barn." I saw these giant metal sunflowers the first time I went and couldn't get them out of my head so I bought them last time. My dream is to have a little charming garden with a white picket fence around it and I'm going to make it happen bit by bit. My goal next year is to actually plant the plants that I buy instead of letting them die a slow death in the sun, sitting close to the dirt that was intended for them, and yet never seeing their full potential.
I hope you have a happy Monday! Let me know if you end up going up to the Homestead Resort for lunch. It was charming and dreamy and just what a Friday afternoon should consist of.
__________________________________
Perfect dresses for mamas that I'm loving right now (clickable images):