Happy Friday!! If you missed my announcement on Instagram last night, here it is. I am SO excited and hope you will join me in sharing the news!
I will be working on a special fundraiser that is close to my heart
during the month of August where 100% of the proceeds made from asliceofstyle.com will be donated
and I can't do it without you. When I shared our infertility story, the thought came to me that my blog could be used for good in helping others who have gone through the same struggles.
My friends Jared and VoNique Myers have struggled with the heartache of infertility for 12 long years. They are saving for the massive expense of in vitro which is typically around $20,000. How can you help with this? Simple!! Whenever I post a deal, tag your friends who might be interested. If you are going shopping at MOST online stores, I'll have the link on asliceofstyle.com so you can shop through that link. Just shop as you normally would! I get commission on each sale made if you purchase through my blog and 100% of those proceeds will go to VoNique and Jared to help them grow their family. I will also be doing a huge giveaway for anyone willing to help me spread the news!
I SERIOUSLY cannot do this without you!! The hashtag for the fundraiser will be
#ezinfertilityfund
so we can spread awareness. If you can help me share this I would be so grateful!! I will be sharing their story on my blog next week! THANK YOU from the bottom of my heart for your support. I'm so excited for this!!
Okay, now onto the great sale I found for you today 🙂 GAP is giving an extra 25% off everything using code BEST and it's all already on sale!! What does this mean for you? This white eyelet midi skirt is only $26.99, regularly $59.50! It comes in black, too. The reviews say to order a size down but I honestly don't know people are talking about lol. I ordered size small and that was good for me. I'm sometimes even an XS and that would have been way too small. And…it has pockets!! Why is that so great?! It just is, right?
My shirt is here (only in black left) on sale for $19.99.
Scroll to the bottom for more of my favorite picks from the GAP sale!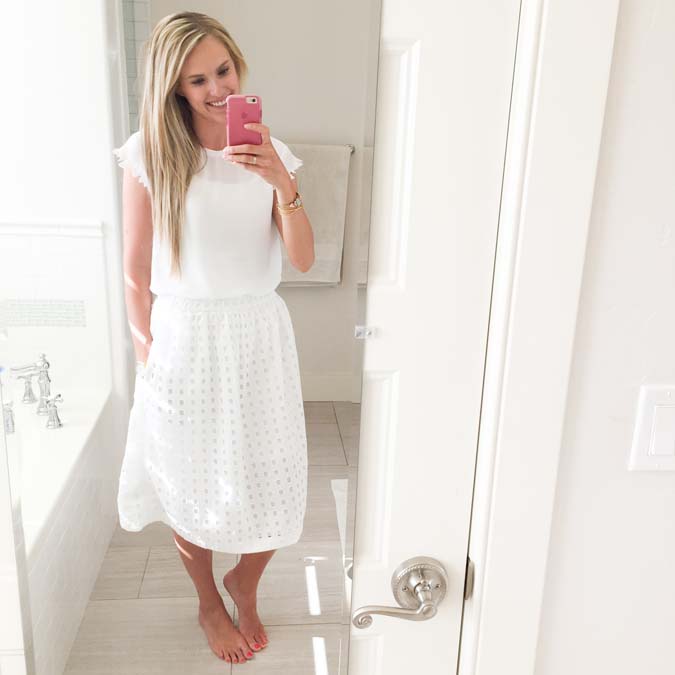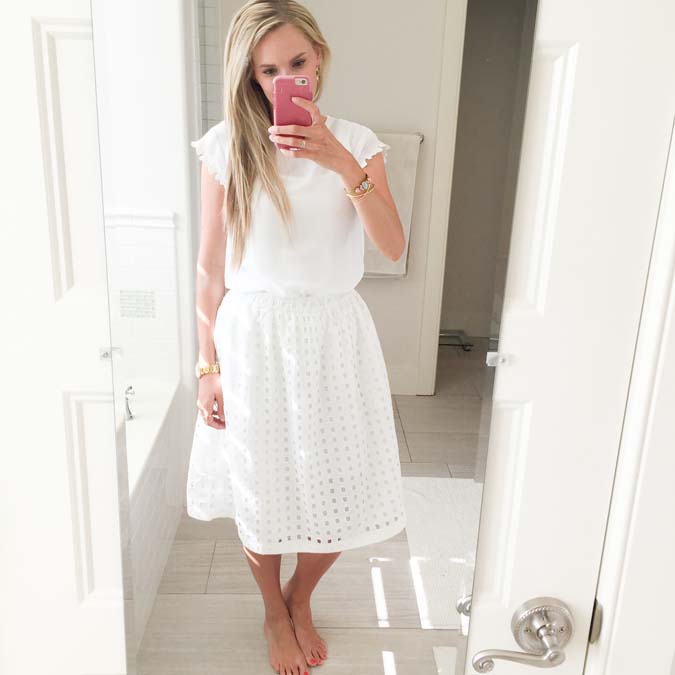 Here are some other favorite picks: