These easy gift ideas for women are items that I like to stock up on and keep in my "gifting closet." It hasn't failed me yet, and I love to have these gifts on hand that I know everyone will love!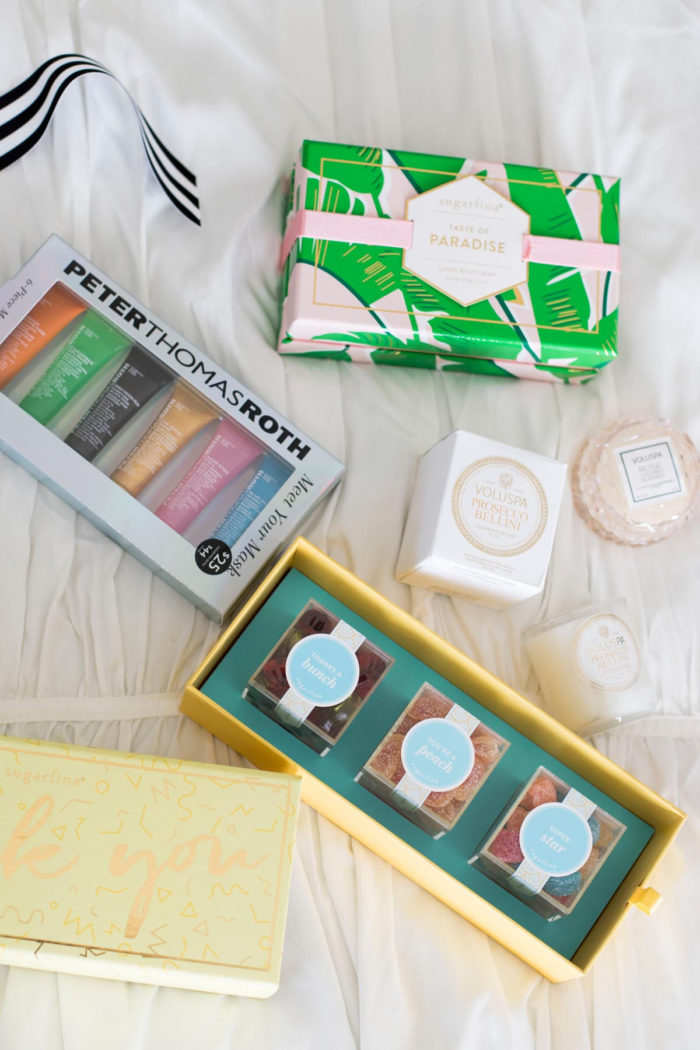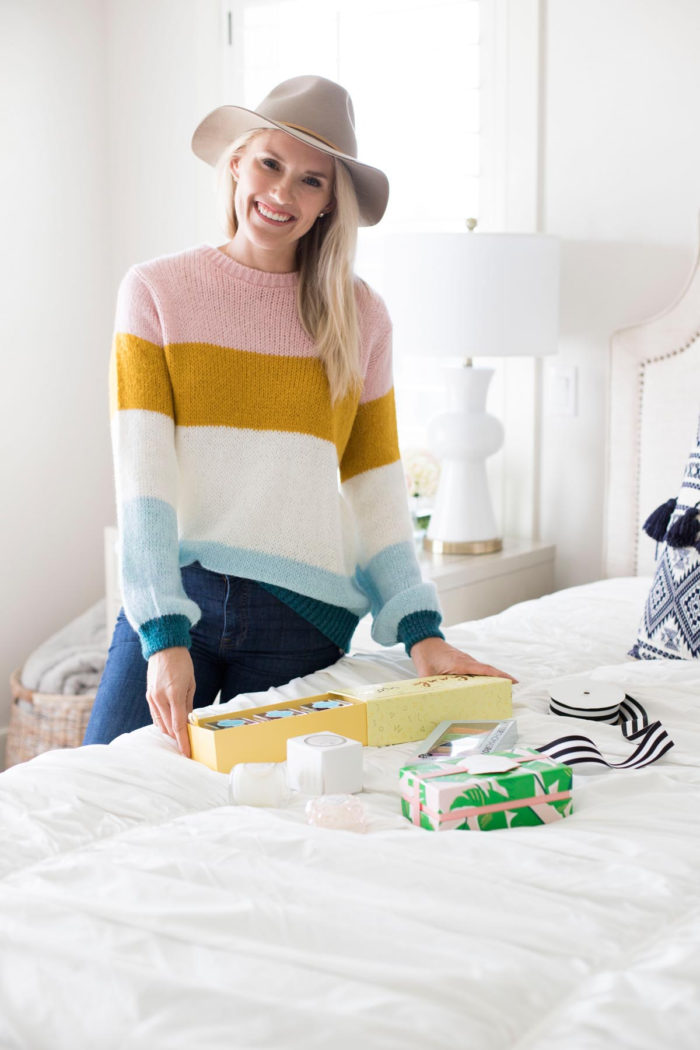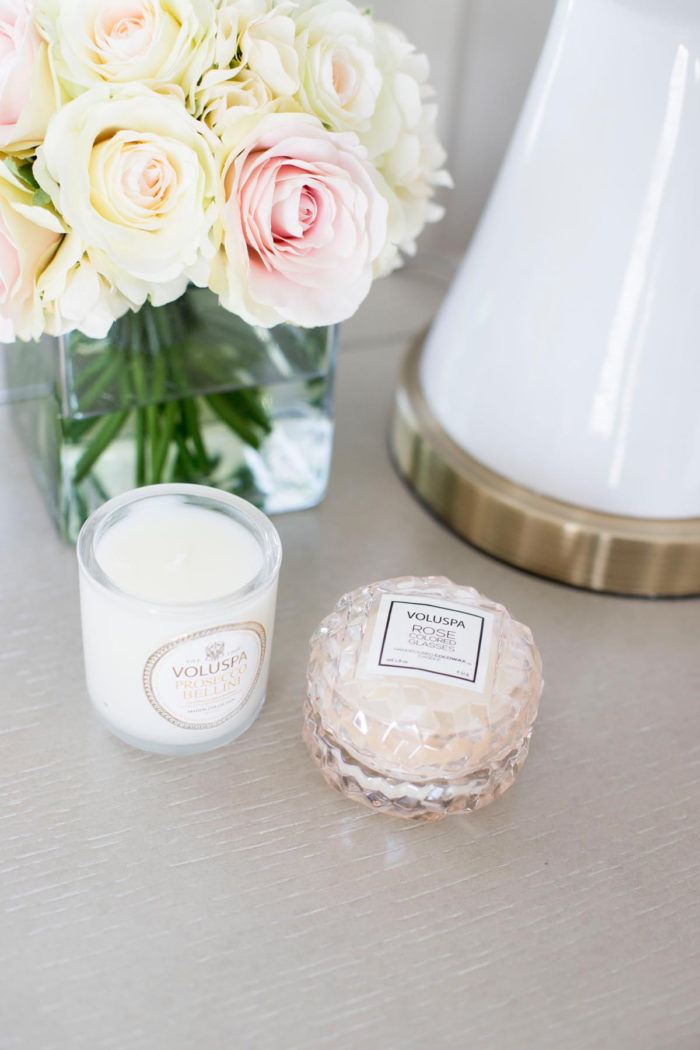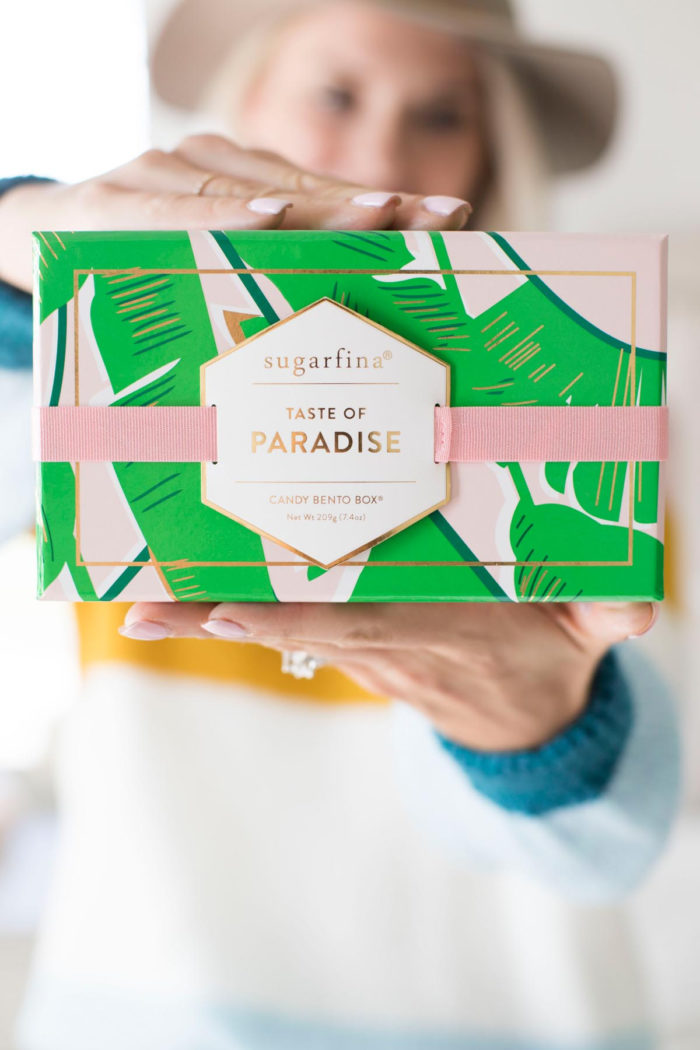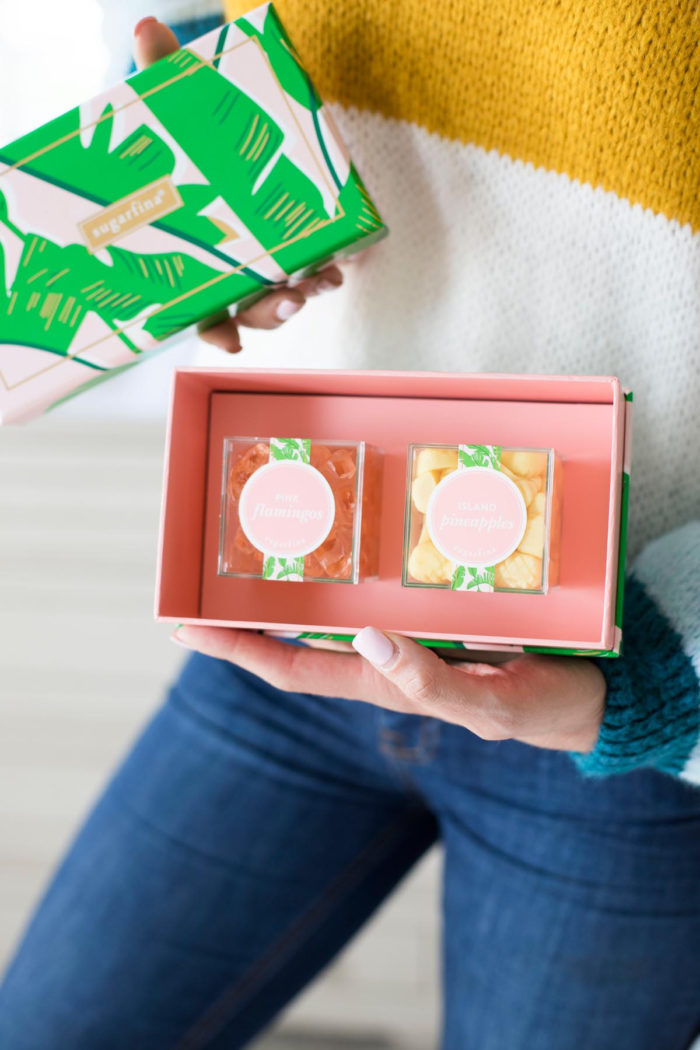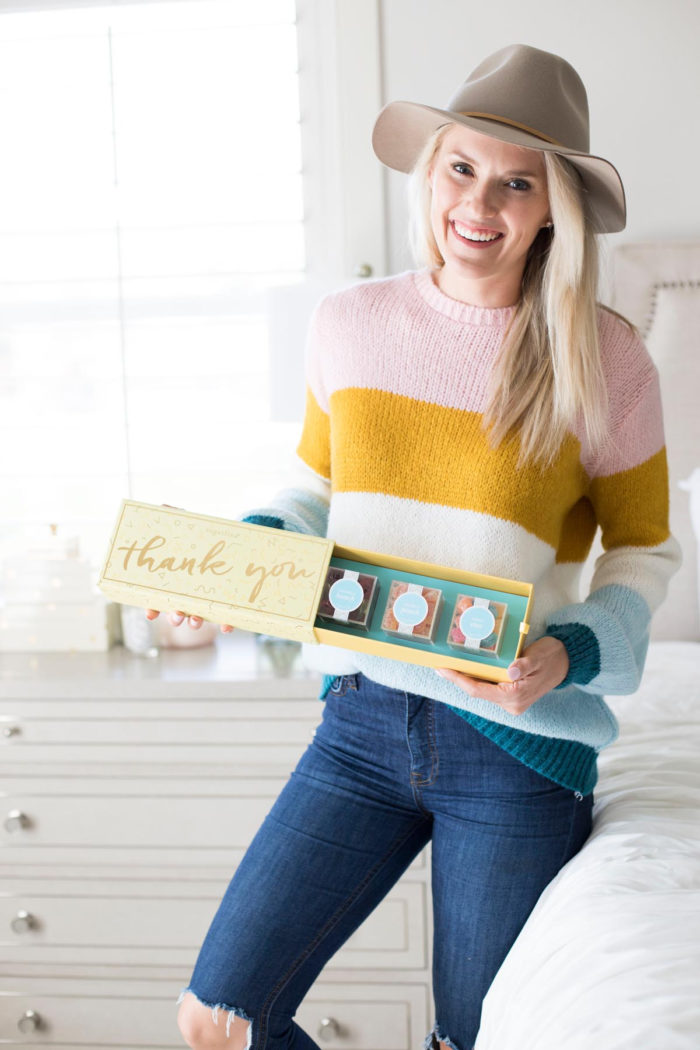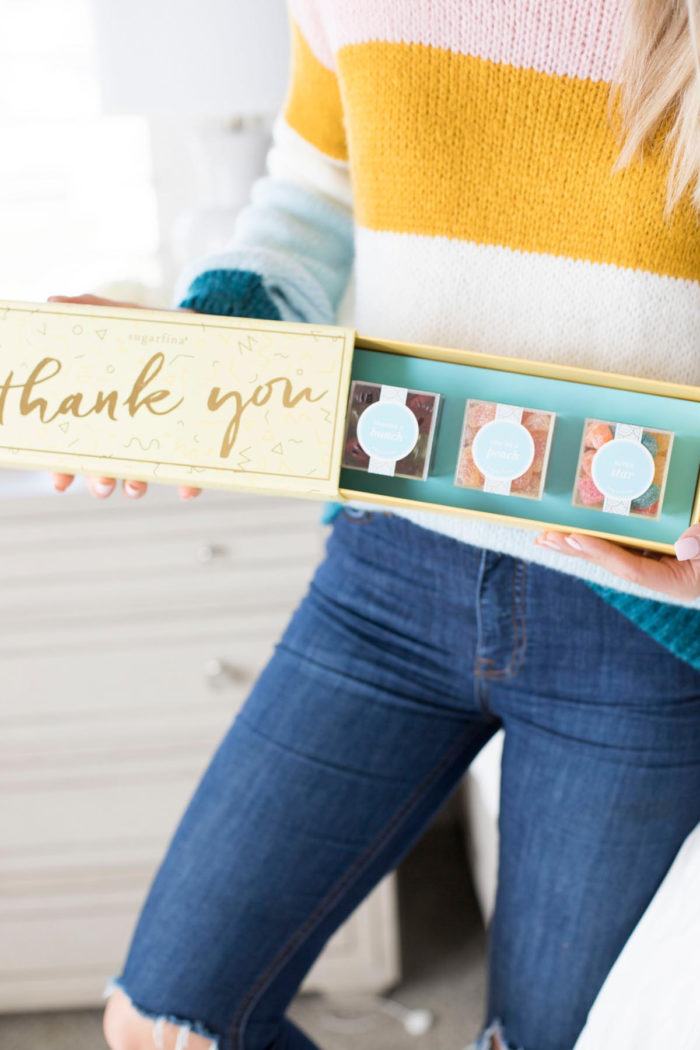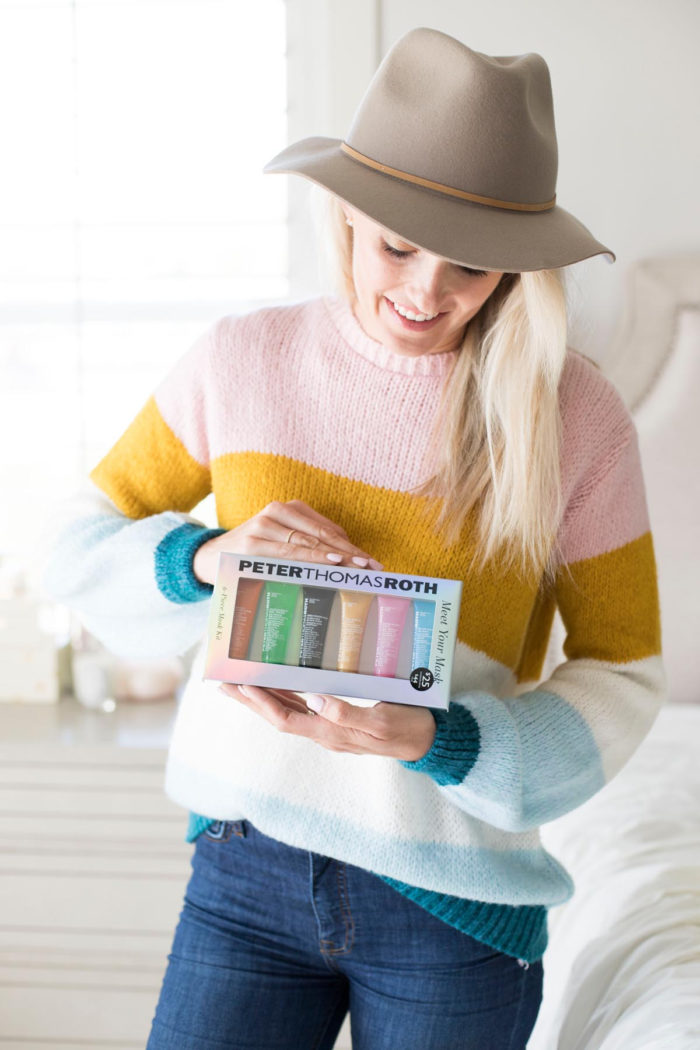 Hat | Sweater (I sized way up and I'm wearing an 8!) | Jeans | Earrings
I have a "gift closet" which saves me time and stress, and allows me to always have a gift that everyone will love if I need to grab one quickly. I love giving special little gifts to people, so I have complied my top 3 gift ideas for women that pretty much anyone will love. I have had my gift closet for years and years and it hasn't failed me yet!  Nordstrom is my favorite place to shop for gifts because it's SO easy to get great gift ideas when I browse their Web site. That's how I found these staples!
---
My Top 3 Gift Ideas to Always Have on Hand
---
You know how I love my candles, and this one and this one are the perfect size for gifting, and they're also SO PRETTY! I love to give functional items that make people feel happy and make their surroundings more beautiful. These candles are the perfect items to add some pretty to any day. I love that they serve as beautiful home decor as well. They would be great to give on their own, or to add with some other items like bath salts for a bigger gift. 

Who doesn't love the term "treat yo'self?" I do! I love to unwind at the end of the day with a mask and a bubble bath because it feels so luxurious. This mask set has phenomenal reviews at Nordstrom, and I love that it comes with many different types to try. It's the perfect gift for someone that deserves to treat themselves. 

How cute is this candy "thank you" bento box?!! It's adorable and the cutest thank you gift idea to have on hand. I love that it is so versatile and can be a thank you gift for any occasion. It looks a more expensive than it is, and I love that it comes in such a beautiful, nice box that says "thank you" on the front that you don't even have wrap it or do anything other than give it away. It would definitely put a smile on my face as the recipient. I also absolutely LOVE this candy gift set. Delicious! 
---
Easy Gifts to Give NOW
---
There are two quick gift ideas I have for you if you literally need to give someone a gift TODAY. I love Nordstrom because they have everything I could ever dream to gift, so buying someone a Nordstrom gift card is always a great gift idea, OR you can buy one of the items online above, and choose in store pickup to see if it's available at your closest Nordstrom. I love this option if I don't have time to wait for shipping, or if I'm just too impatient and I want it now!
This post is sponsored by Nordstrom, a brand that I love and shop at all the time!