EASY NEIGHBOR CHRISTMAS GIFTS YOU CAN PUT TOGETHER THAT ARE BOTH SIMPLE AND INEXPENSIVE!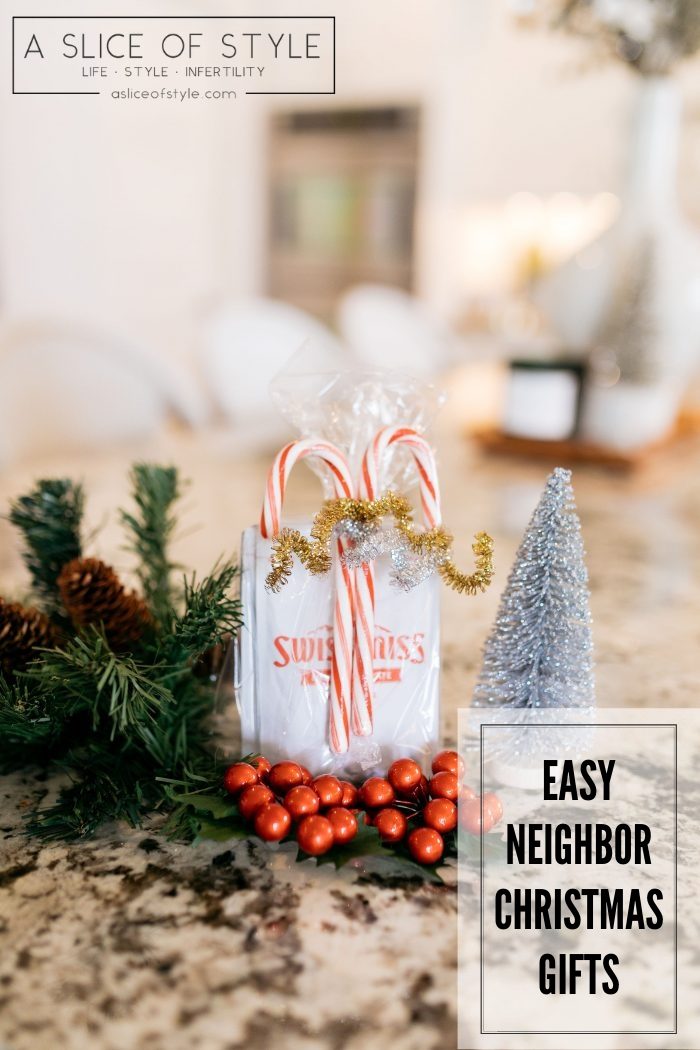 Easy Neighbor Christmas Gifts:
Neighbor gifts! You want them to be easy but you also want your neighbor's to love them! These would be great gifts for co-workers, too. Anyone you want to give a simple, small gift to! I don't think your budge has to be big to give something classy and special. I got the Swiss Miss hot chocolate at Costco. Here is a 60 packet box for under $15 on Amazon. It comes with a TON of packets of hot cocoa and then you can buy these simple little cellophane bags to put them in, buy some candy canes at the grocery store, and then tie them when a sparkly ribbon. I got my ribbon at IKEA! Here is a great option on Amazon.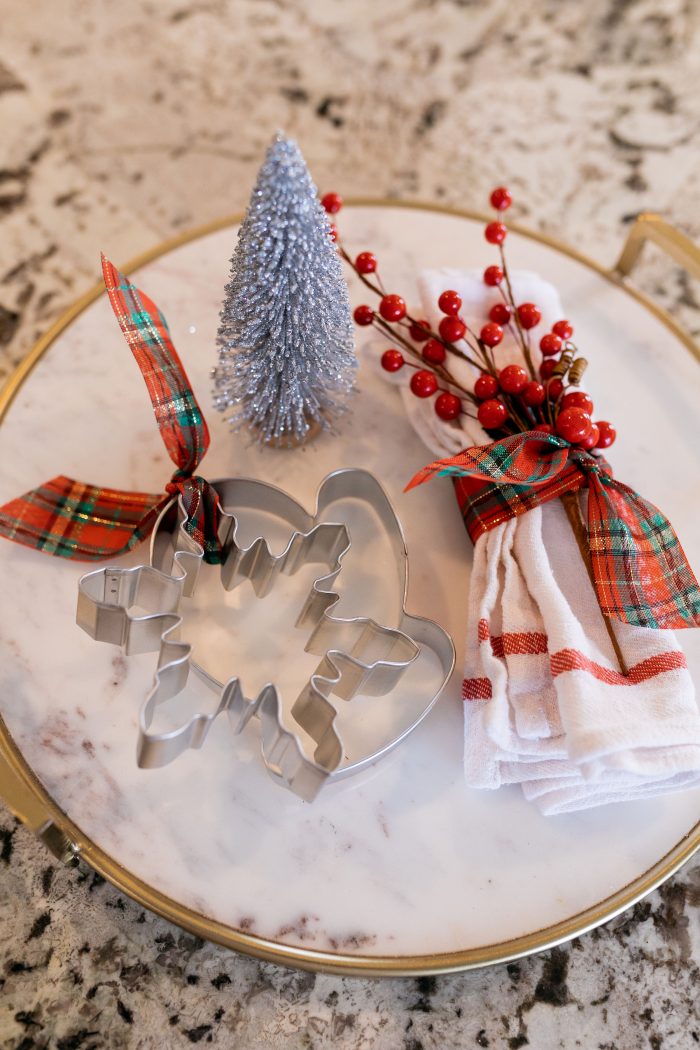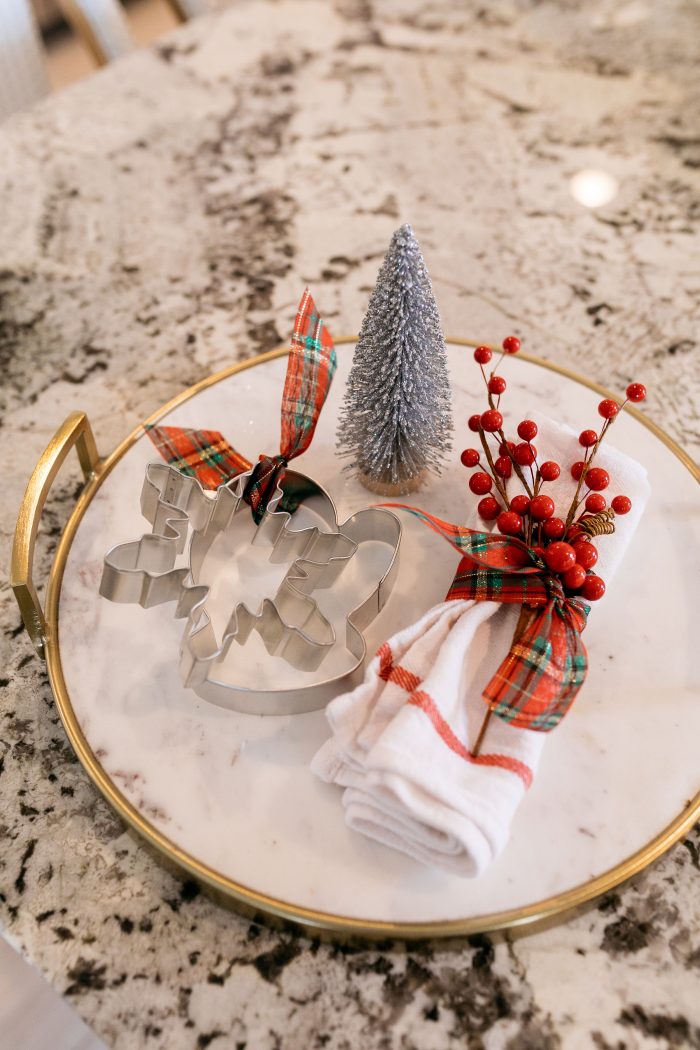 I got these cookie cutters at a local store but you could get Christmas cookie cutters anywhere! I've listed some options below. Tie them up with a pretty ribbon, and you're good to go! This set even comes with bags if you wanted to throw them in there, or put some cookies in a bag and tie the cookie cutters around it. I bought cute little dish towels from IKEA and tied a ribbon those, too. And pssst, a similar gold tray is here. Funny story: I was walking out of the store and it was raining hard. The dish towels flew out of my cart and landed in mud! I had to wash them when I got home.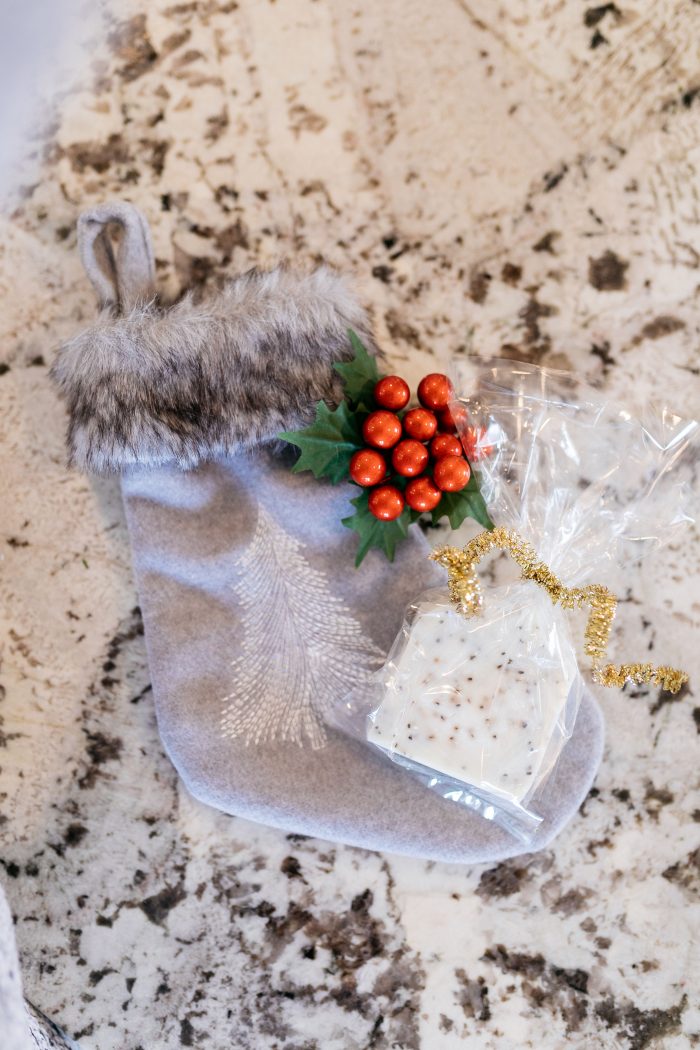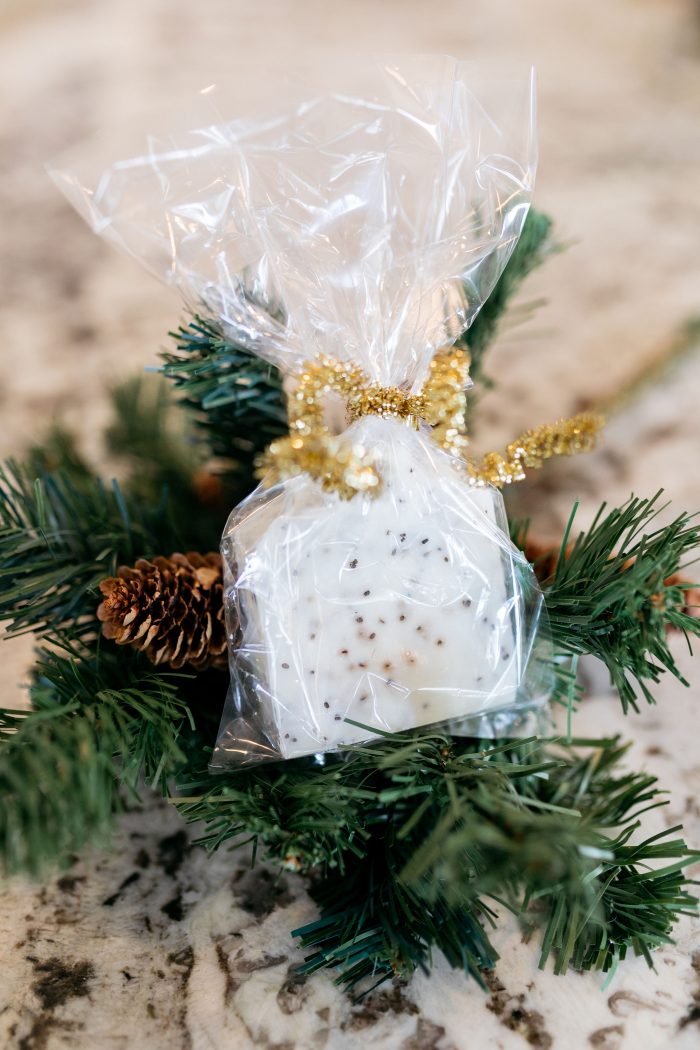 My sister makes homemade soap HERE where you can customize the scent, shape and color, so I ordered some from her for an easy neighbor Christmas gift this year! It is really high quality soap. I choose the lemon scent and it smells so fresh.

IF YOU LIKED THIS EASY NEIGHBOR CHRISTMAS GIFTS  POST, YOU WILL PROBABLY LIKE:
Modern Christmas Kitchen Decor with a Vintage Feel
My Favorite (Easy!) Christmas Cookies
Our First Christmas Card with Minted!