MY KITCHEN DECORATED FOR CHRISTMAS! I LIKE TO KEEP MY CHRISTMAS KITCHEN DECOR FRESH AND LIGHT SO MY HOUSE DOESN'T FEEL CLUTTERED. WHITE, GOLD AND METALLIC CHRISTMAS DECOR IS HOW I DECORATED THIS YEAR!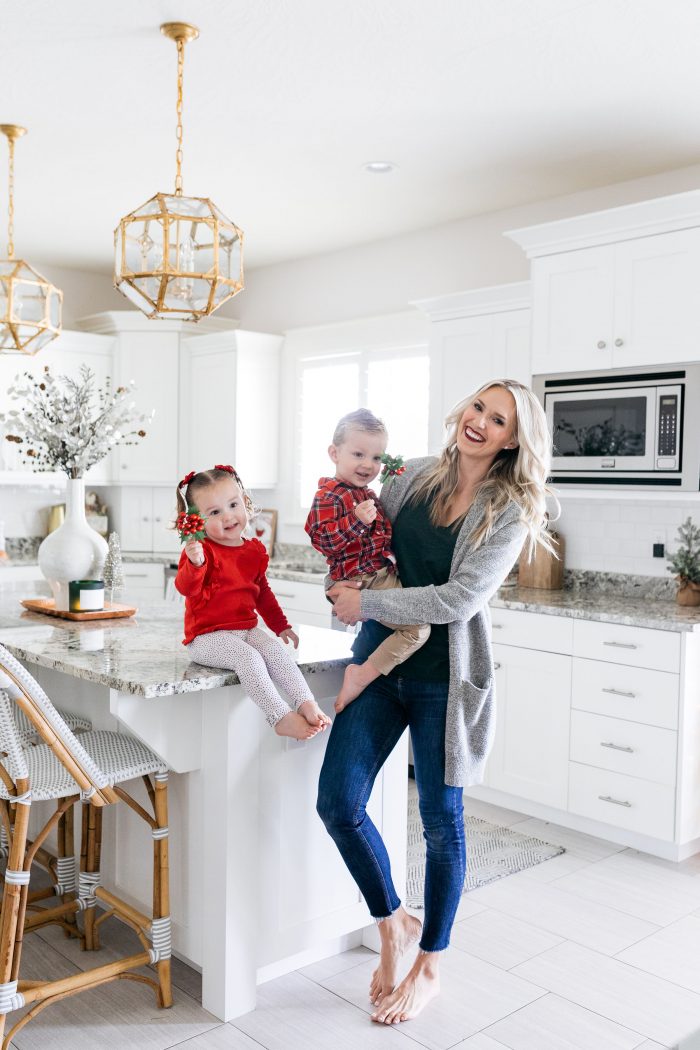 OUR OUTFIT DETAILS:
My sweater: Nordstrom, similar here | My jeans: Nordstrom on sale! Order 1 size down | My tee: Cents of Style ($1 for each shirt sold goes to my nonprofit Bundled Blessings!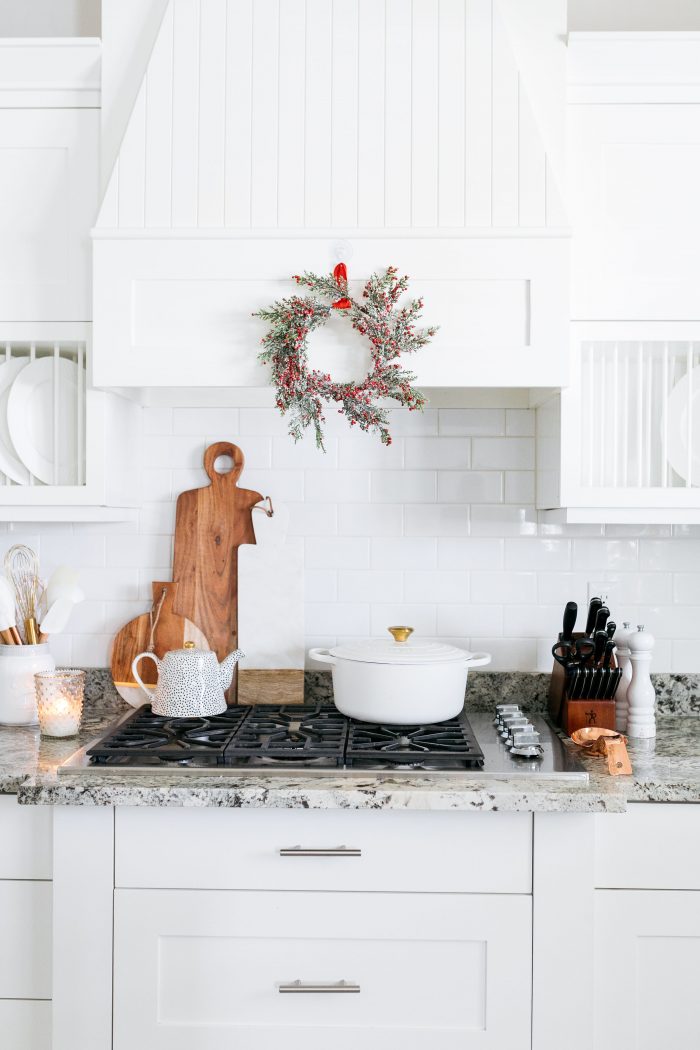 Christmas Kitchen Decor:
Decorating your house for Christmas can get really pricey, but most of my favorite items are under $10 so it really doesn't have to be expensive! My tips for saving the most money on Christmas kitchen decor are to use a coupon at Michael's which is where I got that small wreath, shop at Hobby Lobby when they have 50% off Christmas decor (which is pretty much November-December), and buy some of your bigger ticket items AFTER Christmas for the following the year. I got our slim trees at Hobby Lobby last year for a discount. If you're needing some great decor right now, I found some affordable pieces for you!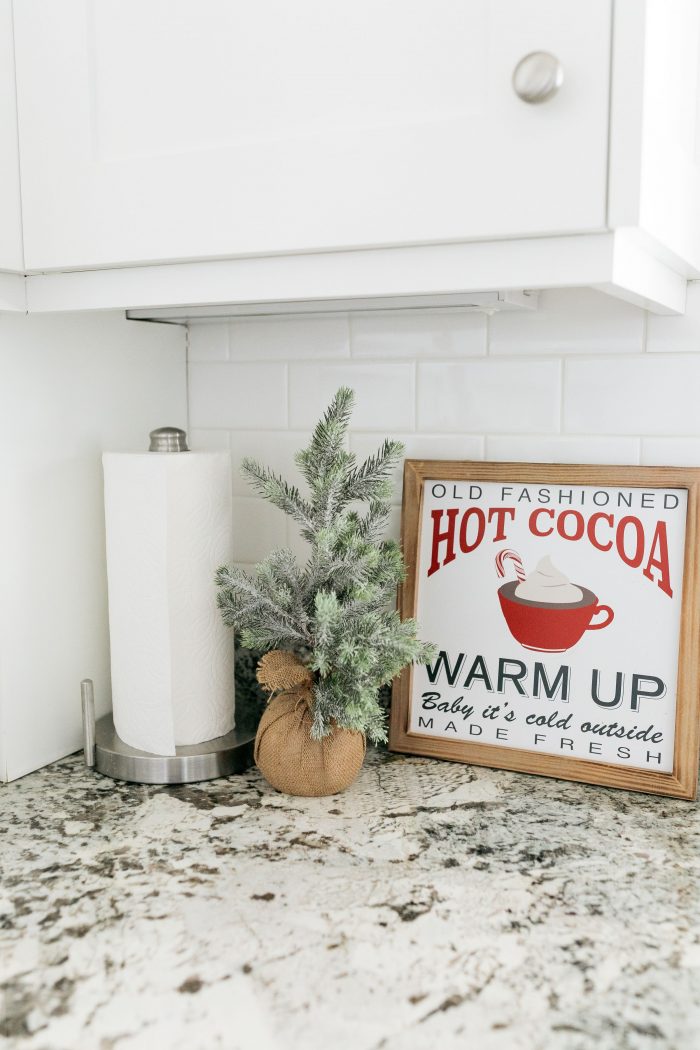 Small burlap Christmas tree: Michaels | Sign: Michaels last year, similar here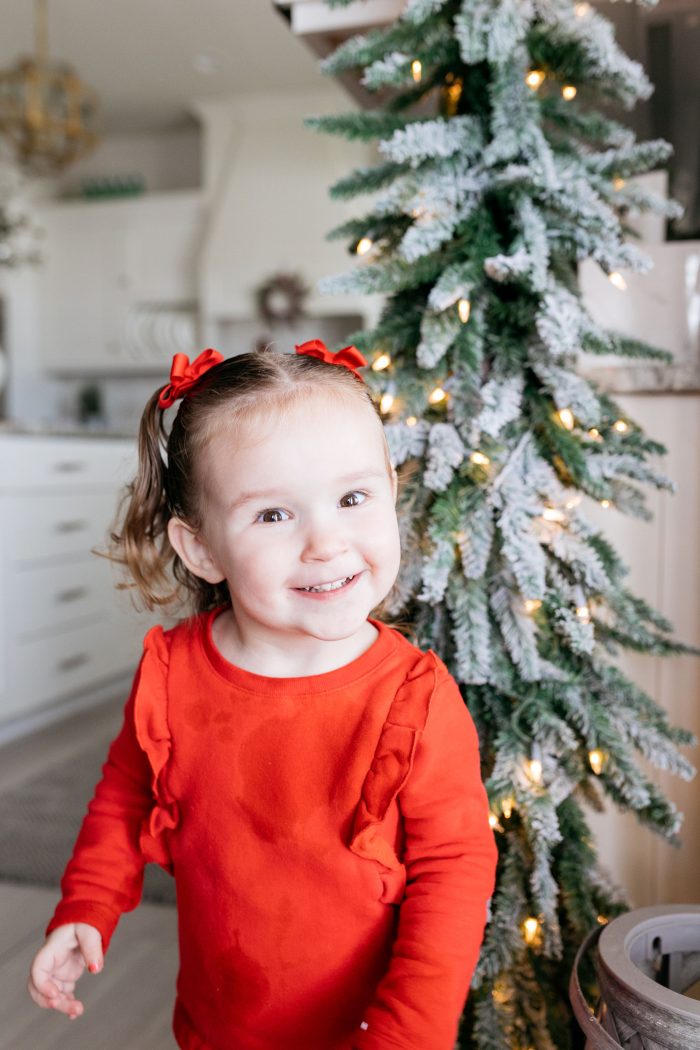 Goldie's bows: Amazon (SO inexpensive and come is tons of colors!)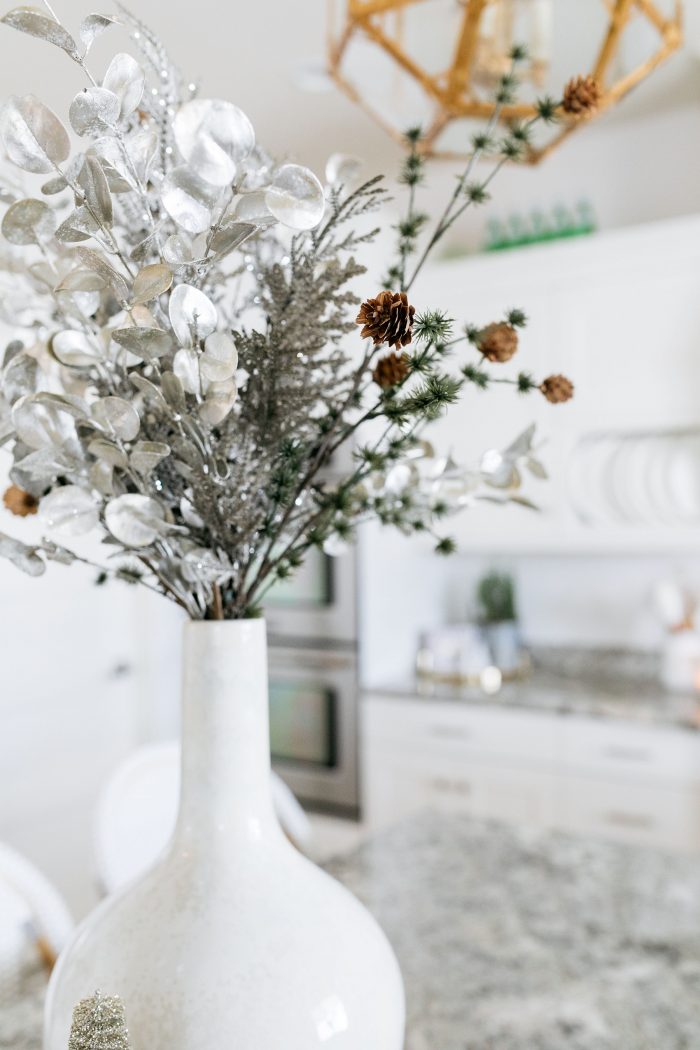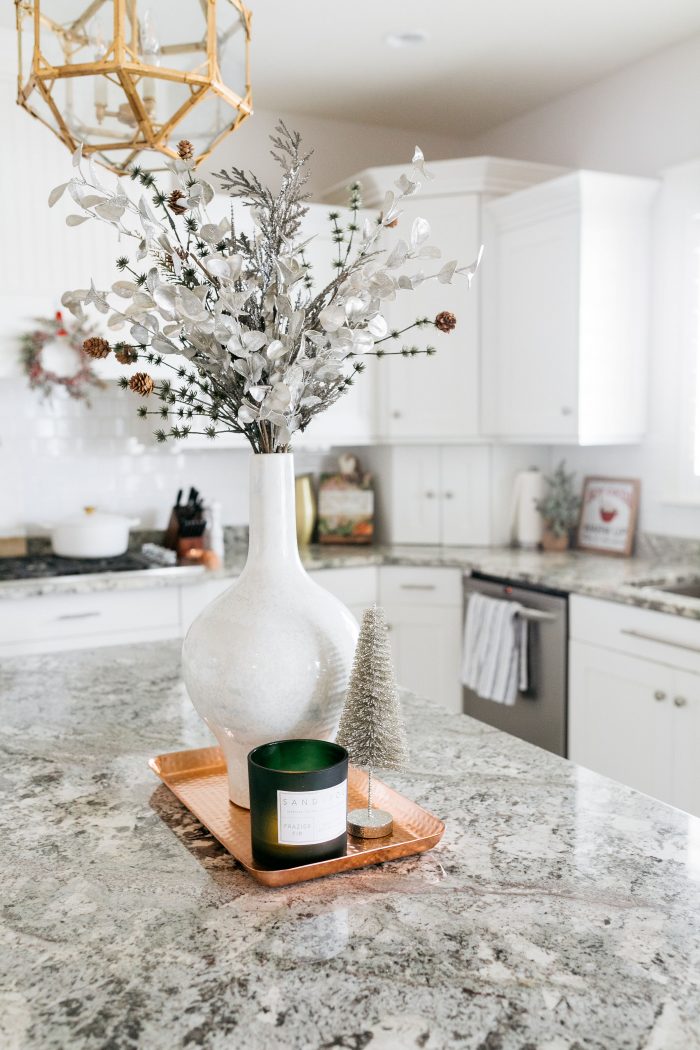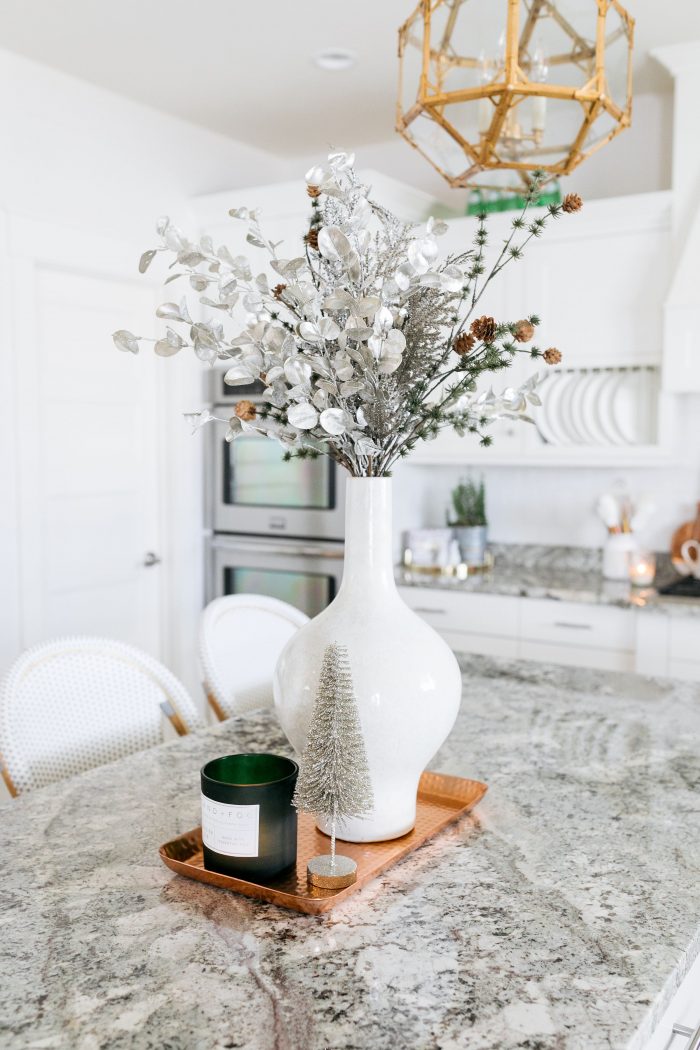 Vase: West Elm | Candle: Home Goods, similar here (this one smells AMAZING) | Brass tray: Nordstrom, similar at Target here | Greenery: Hobby Lobby (make sure to go when they do 50% off!) and Gatehouse in Orem, Utah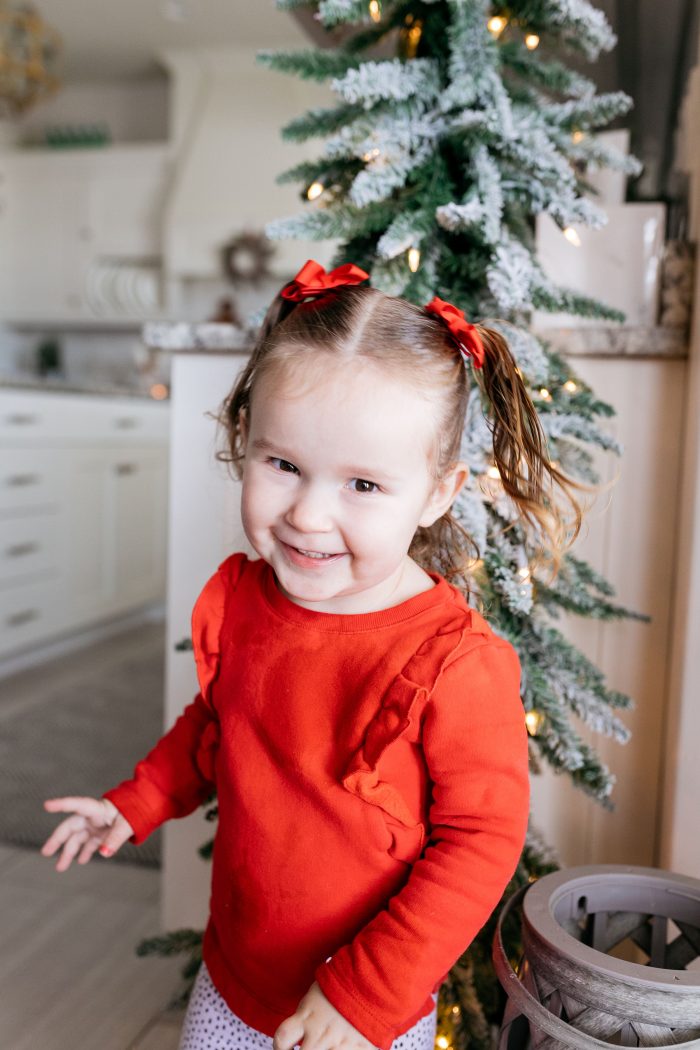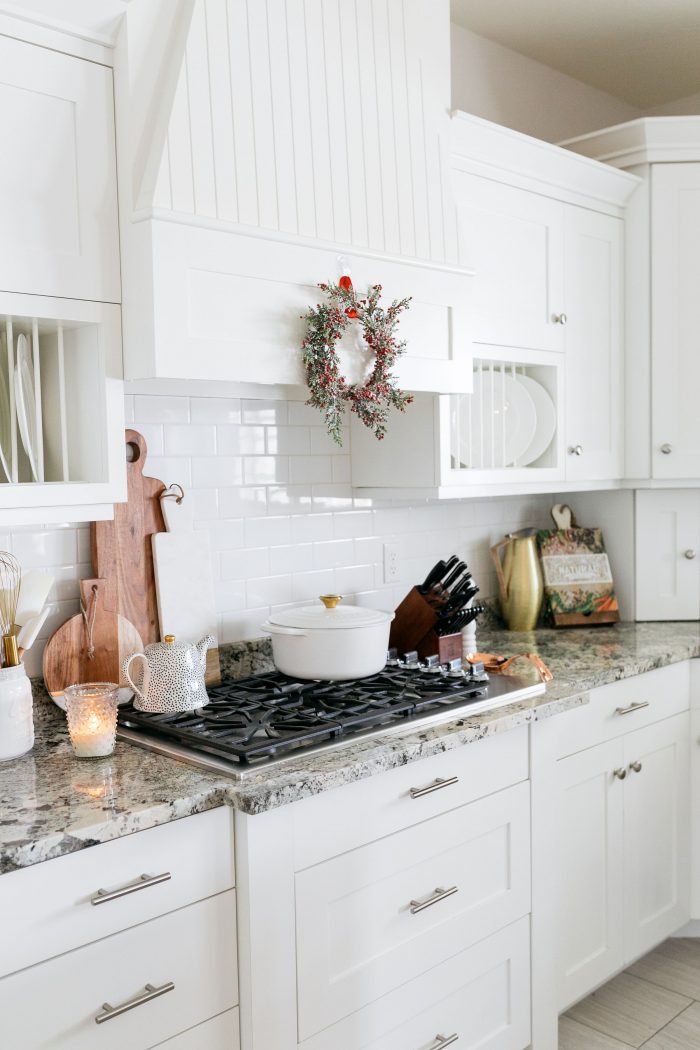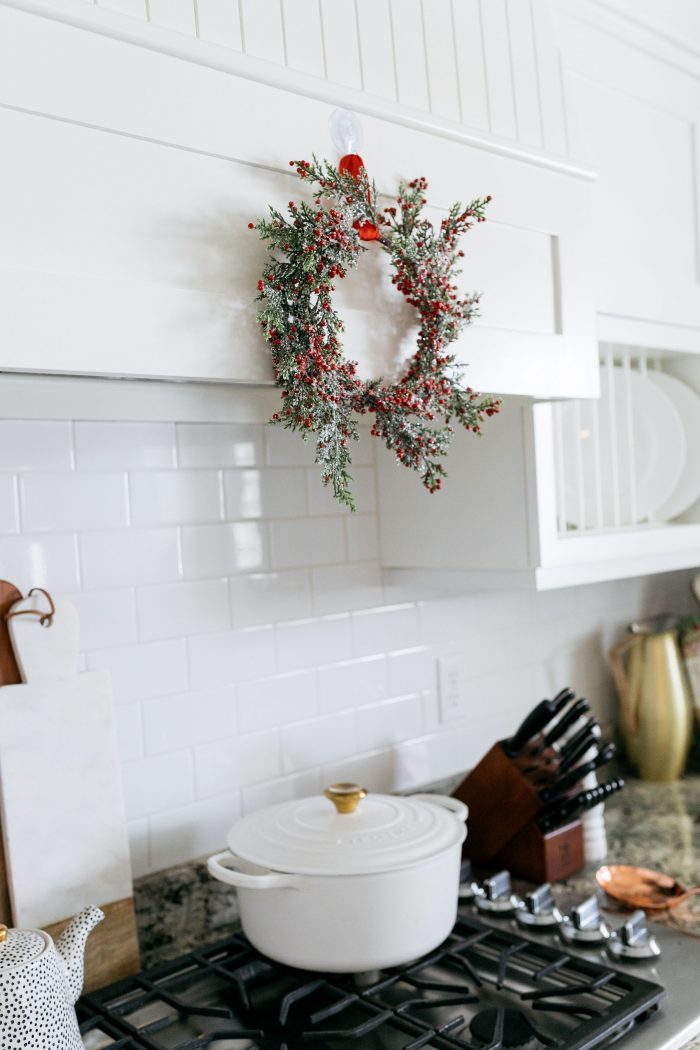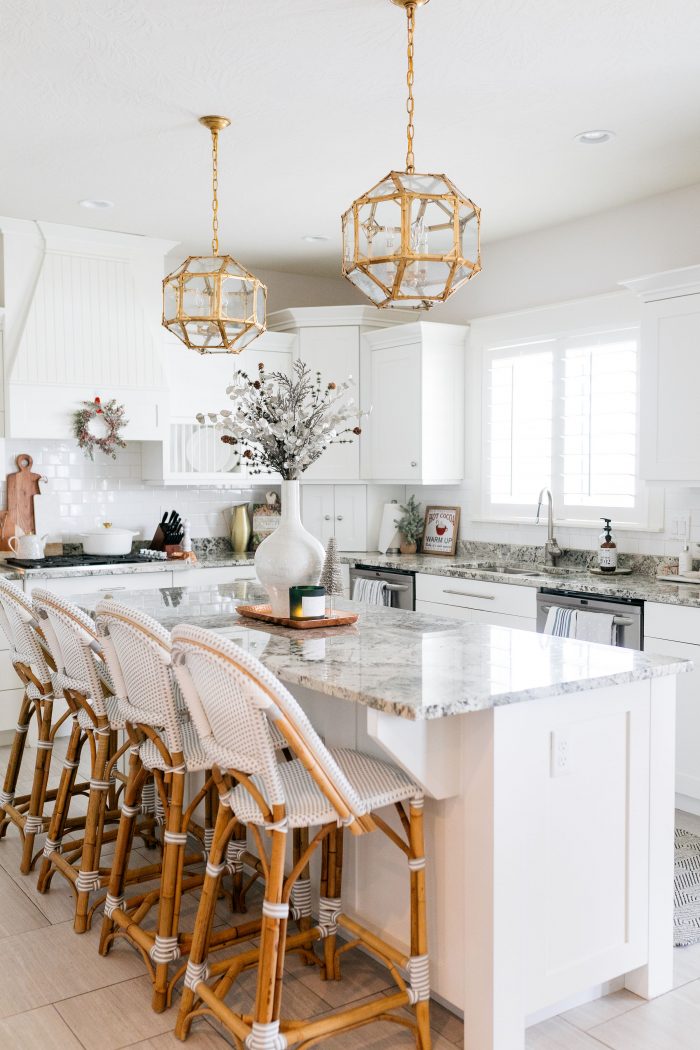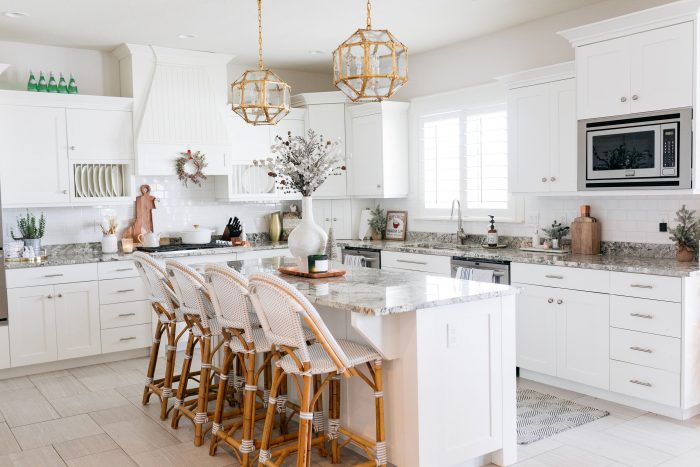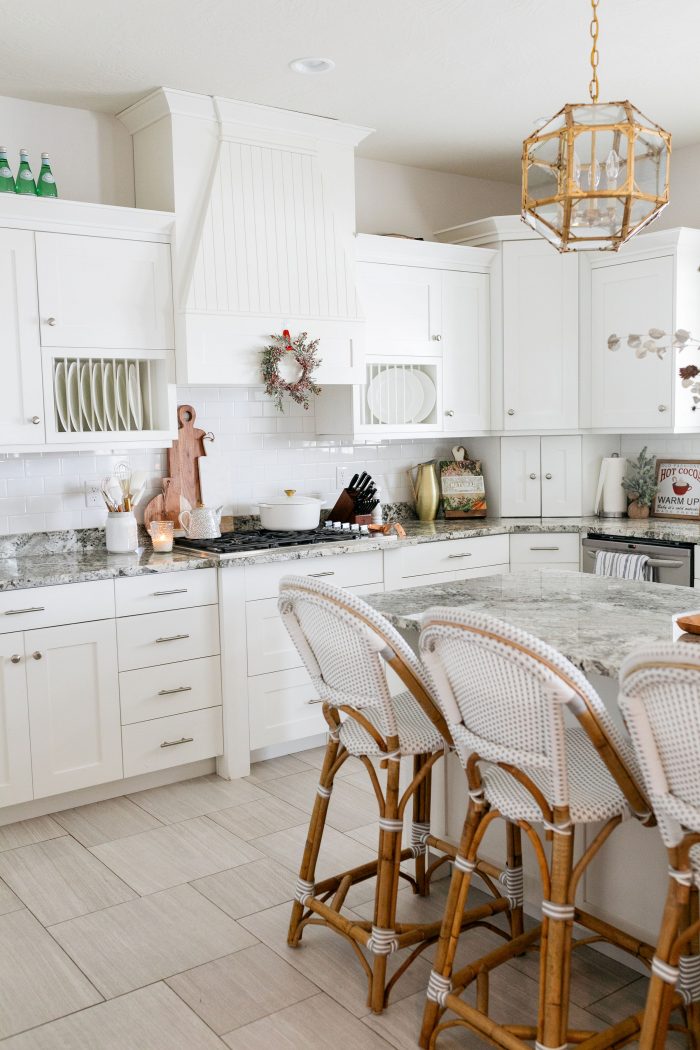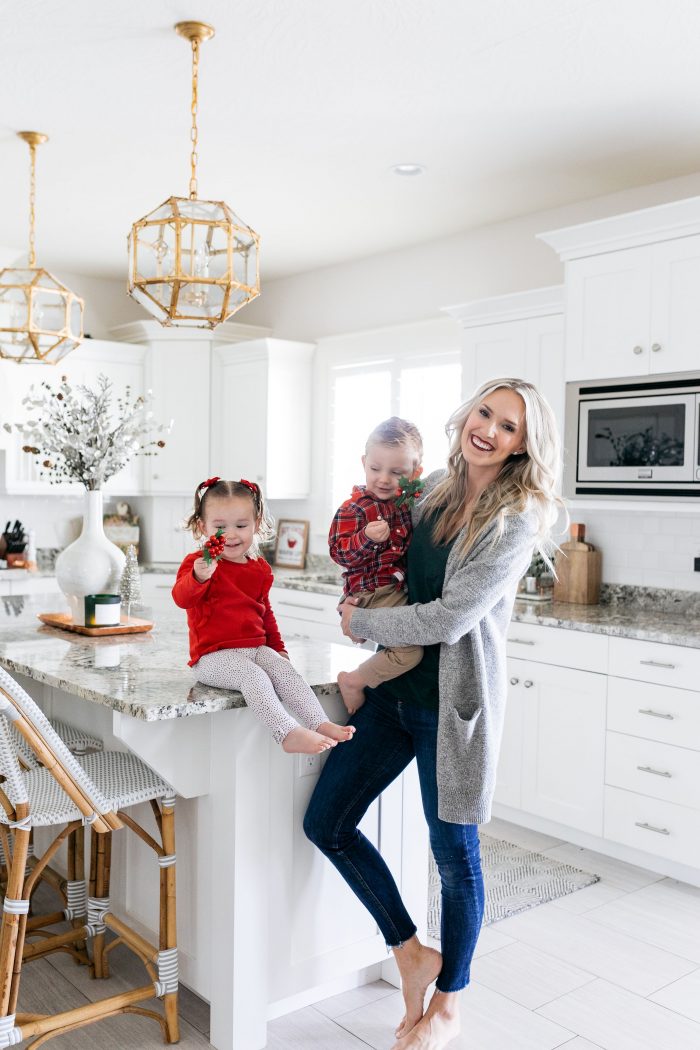 I love when my kitchen is decorated for Christmas, but I also like that most these pieces can be used for winter decor so I don't have to take it down right after Christmas. I like to decorate for fall (October-November), and for winter (December-January). I've included all of the links below for my kitchen decor!
MY KITCHEN DECORATED FOR CHRISTMAS DECOR




MY CHRISTMAS KITCHEN DECOR AND KITCHEN FAVORITES





IF YOU LIKED THIS KITCHEN DECORATED FOR CHRISTMAS POST, YOU WILL PROBABLY LIKE:
My Favorite (Easy!) Christmas Cookies
The Christmas Tradition I am Most Excited About This Year!