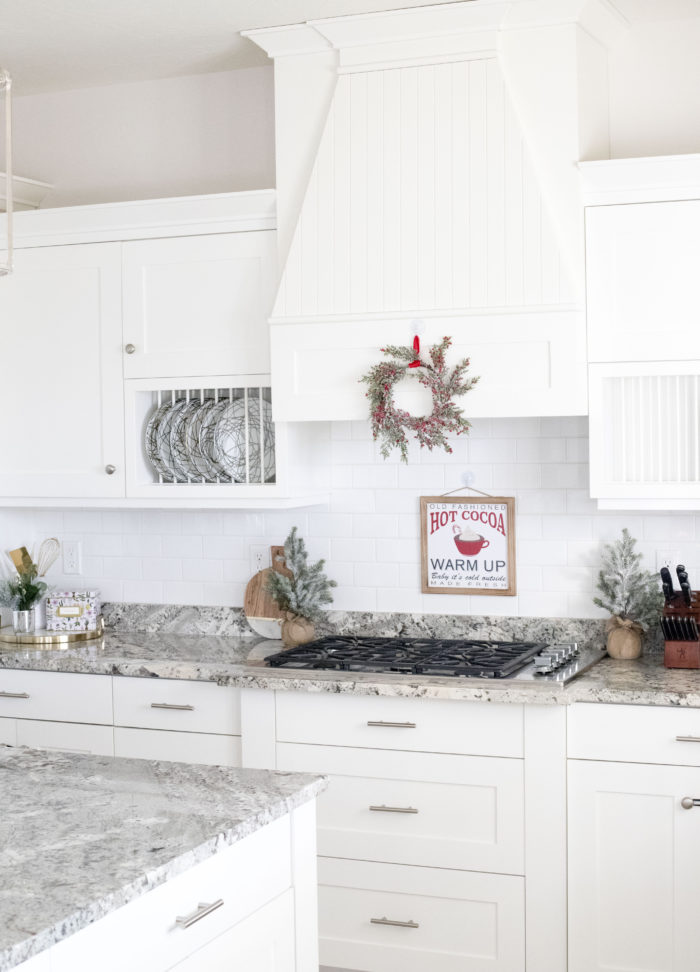 I absolutely love Christmas and adding some sparkly, clean decor was just the ticket this year. I kept it really simply and actually donated a lot of my old home Christmas decor because it just didn't scream "joy" to me any more. I love to fill my home with items that spark joy when I look at them. I didn't want to spend a lot of money on updating my home for Christmas this year, though, so I have some great tips for you on how to do just that!
---
LET'S START IN THE KITCHEN
---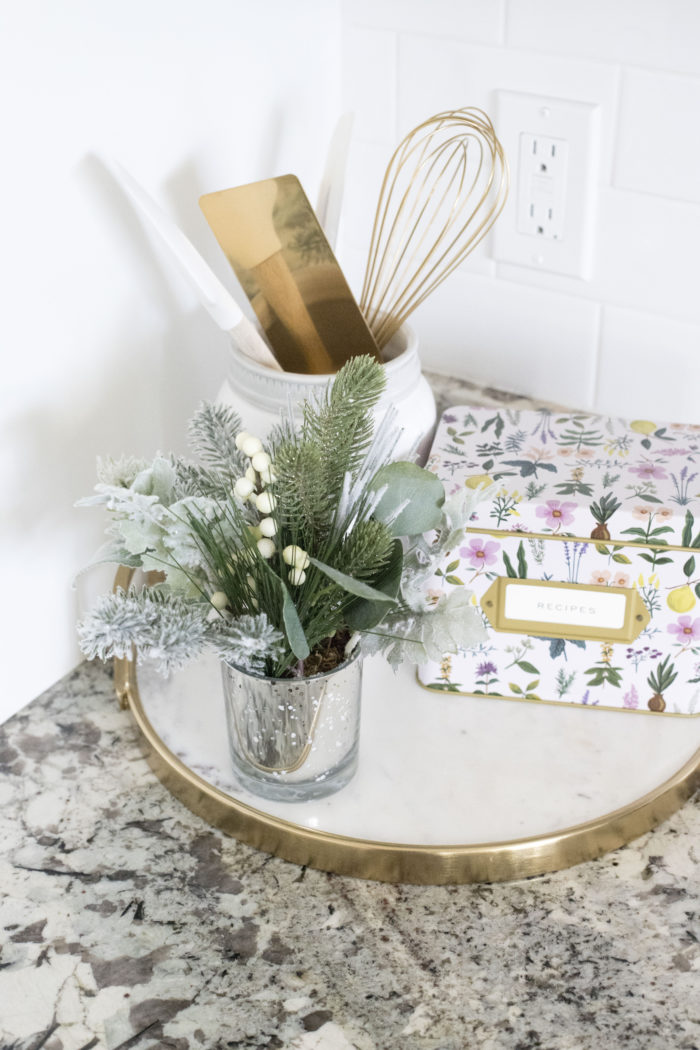 Gold whisk | Gold turner spatula | Marble tray (on sale!) | Recipe box | Greenery arrangement (only $9.99!) | Mason jar utensil holder

This is our gathering place and where I did most of my simple decorating this year. Literally every single time I walk past this little corner of delight in my kitchen, it makes me so happy. Like, I feel like I feel like I'm robbing someone because these items shouldn't possibly give me this much joy. But they do!!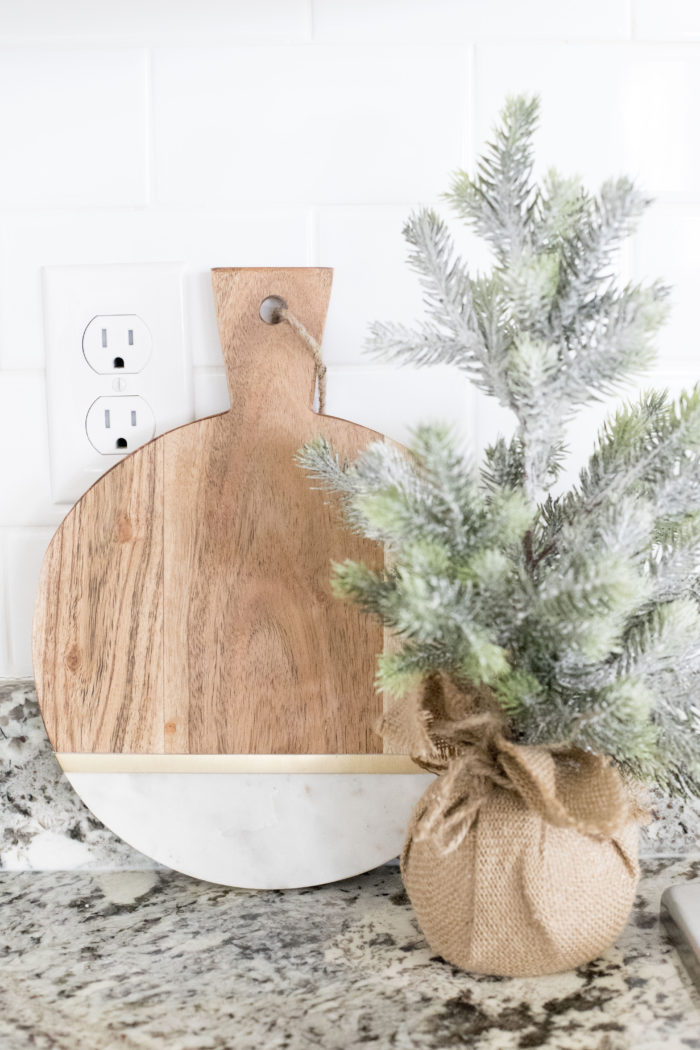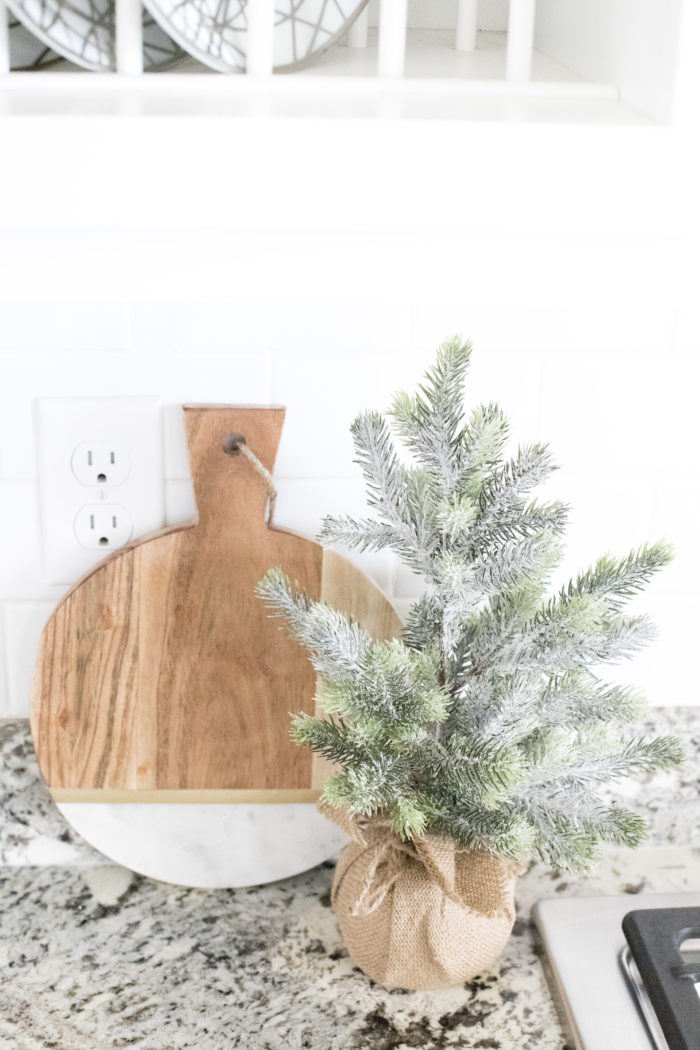 Marble cutting board (sold out, similar here and more below) | Tree from Michael's, similar here

I love that most of these items can stay in my kitchen year round. I wanted my house to feel fresh and bright, not overly cluttered with Christmas decor. You know what I'm talking about! We have all had those years where we can't wait to put our decor away so that our house feel clutter free again. I don't feel that way at all right now! It feels airy and Christmasy. It feels joyful! Mission accomplished. I love this marble cutting board because it provides warmth and style to my kitchen while also adding the bright touch that I always love.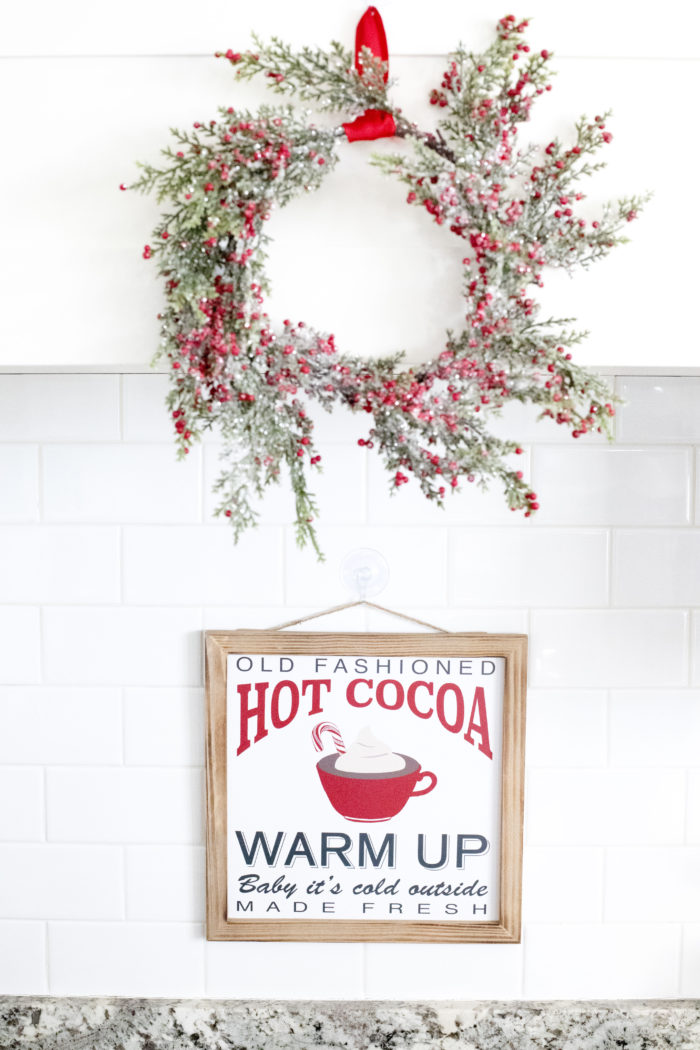 Sign is from Michael's, other cute options below like this one that I LOVE | Wreath is from Michael's, similar here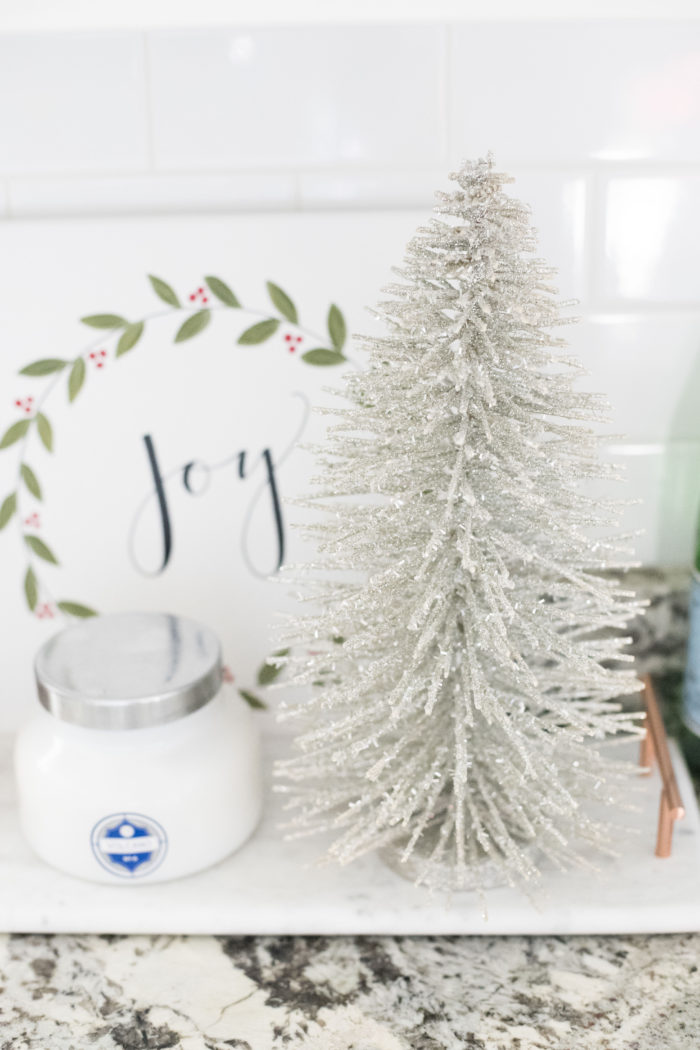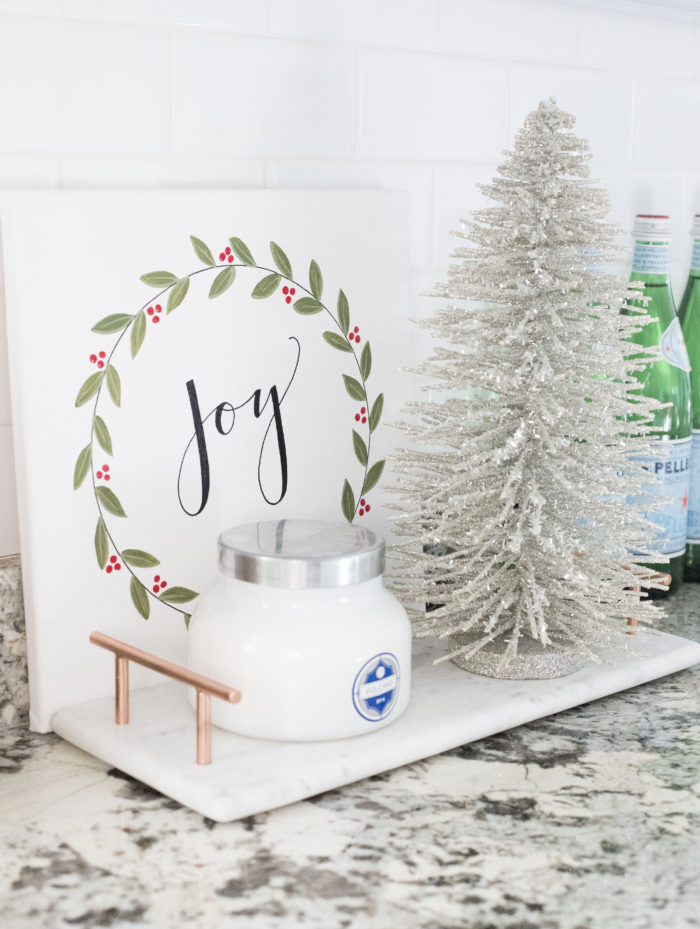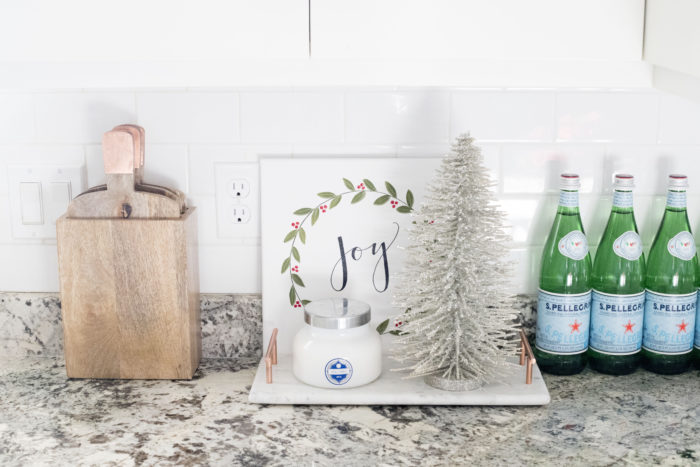 Sparkle tree from Gatehouse Furniture, similar here | Marble tray (only $21.99!) | Candle | Serving boards | "Joy" sign

This marble tray is one of those items that has been extremely versatile since I bought it a couple months ago. It has been my "holiday spot" where I my holiday decor and can change it up. During October, I had a fall candle and three little pumpkins. I love it! I bought the sparkle tree at a local home decor shop, but I love this one here! Free shipping right now during the holidays 🙂
---
LET'S MOVE ON TO THE LIVING ROOM
---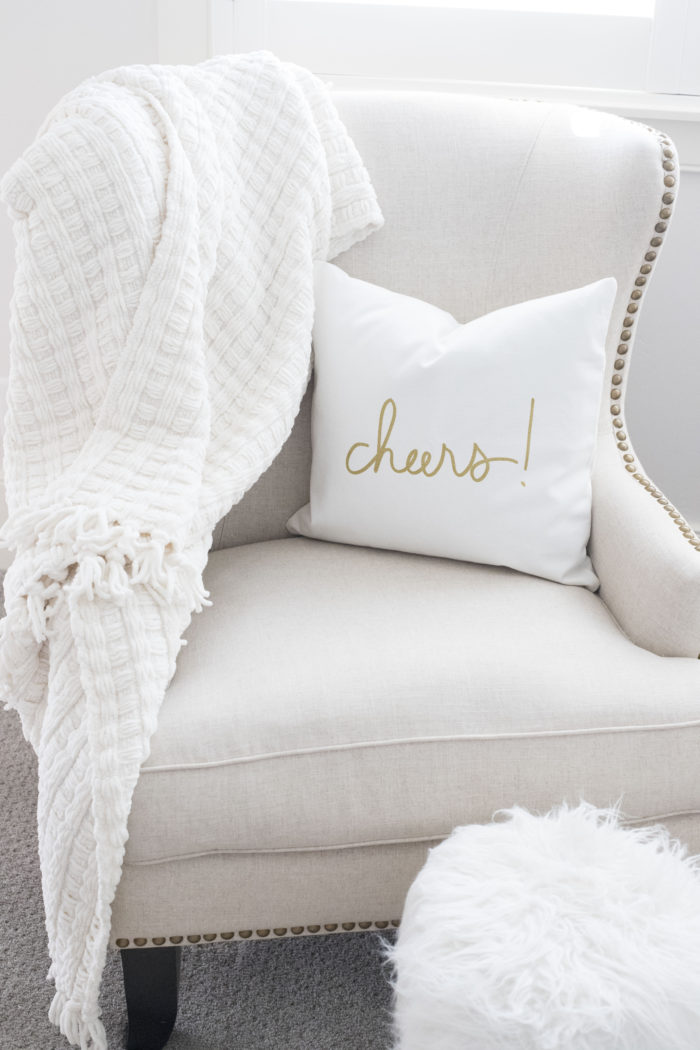 Blanket is from Pottery Barn, similar here and below (and on sale!) | Pillow is from Cents of Style last year, similar here

I am dying over the blankets that I picked out above. OH MY!! I love having cozy blankets around my house to snuggle in, that my guests can cozy up in, and that look good thrown on any of my chairs or couches. I think I might to buy this one!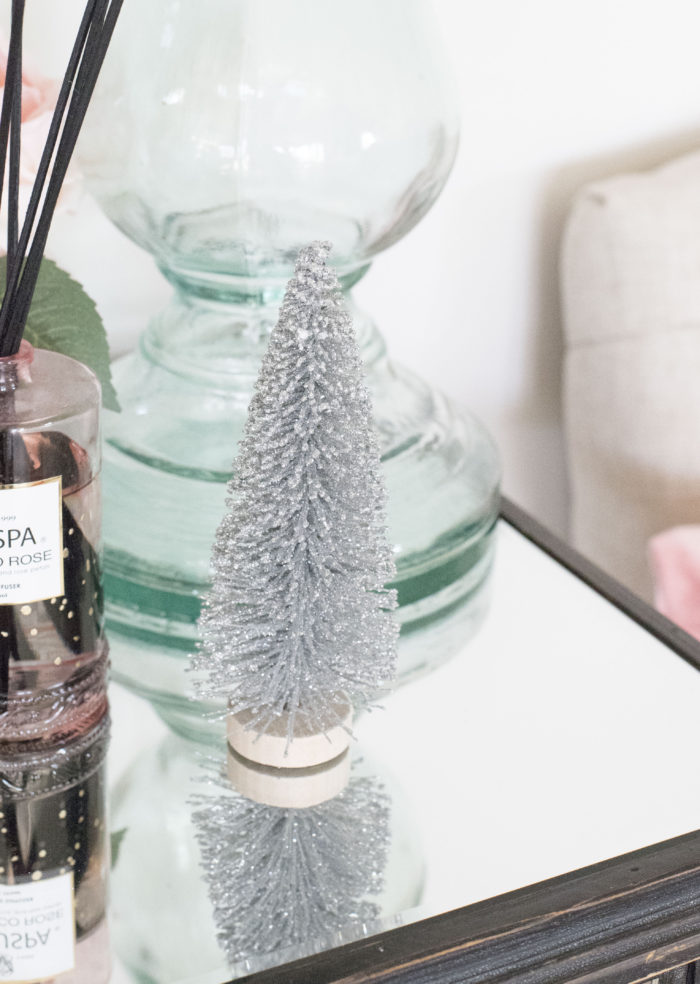 I got this tree from the dollar section at Target! It was the last one. Everyone else loved them, too! Here is a similar tree that is still available, though.
---
WHAT ABOUT THE TREE?
---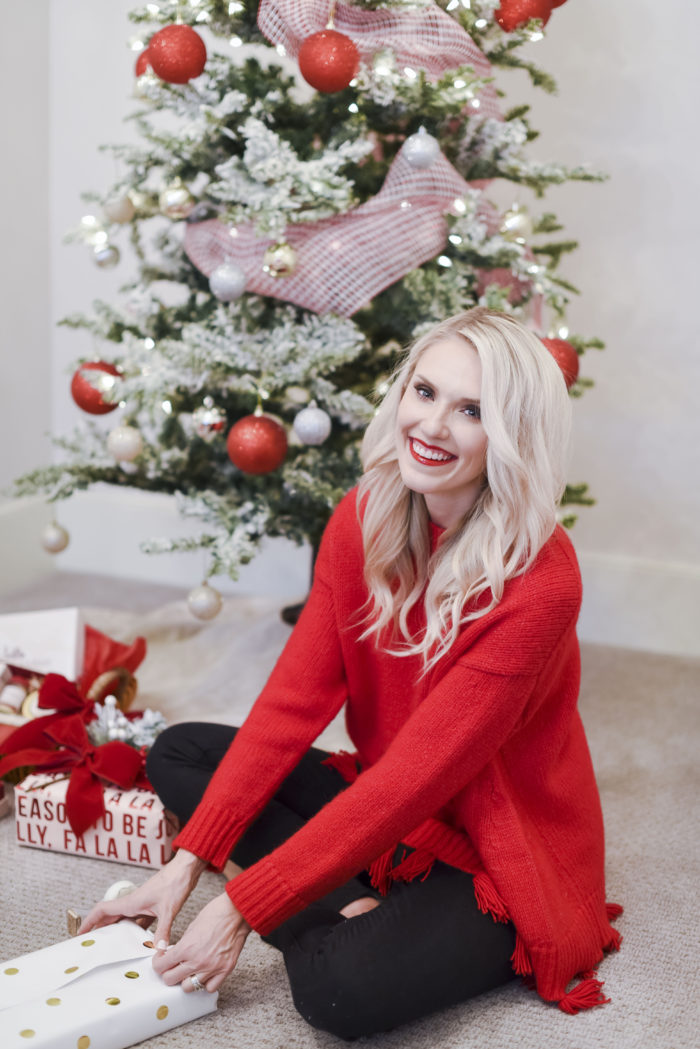 You can view images of our tree here, along with tips on how to wrap Christmas presents!
---
GIFT GUIDE FOR THE WOMEN IN YOUR LIFE!
---