Easy kitchen and home decor updates by eBay that I used to freshen up my kitchen! Make sure to check out eBay's End of Season sale, too. Sharing all the details below!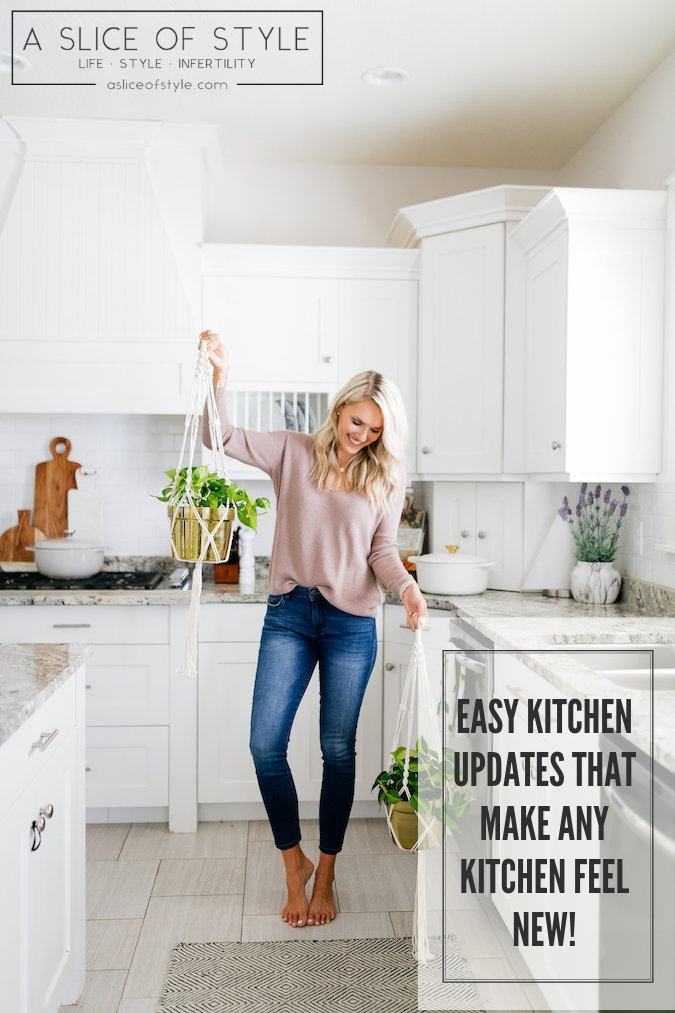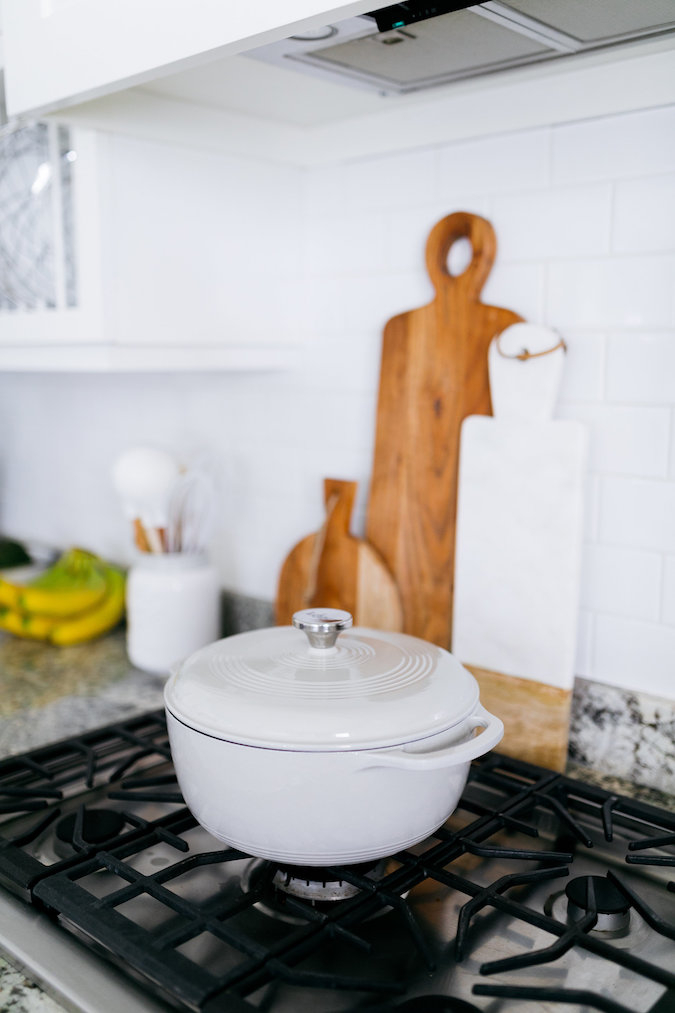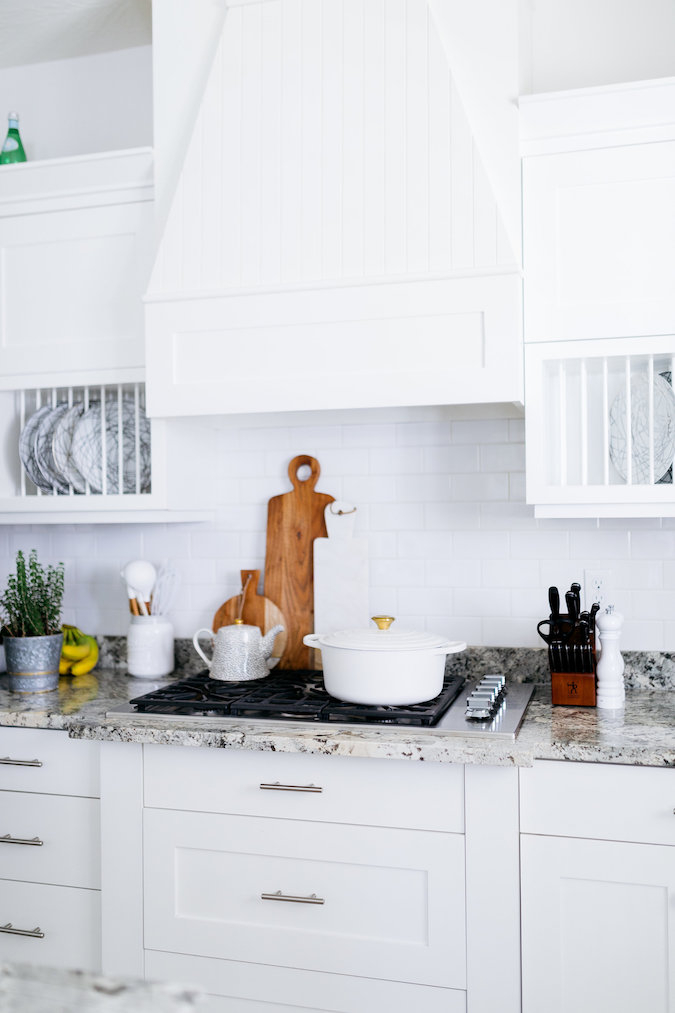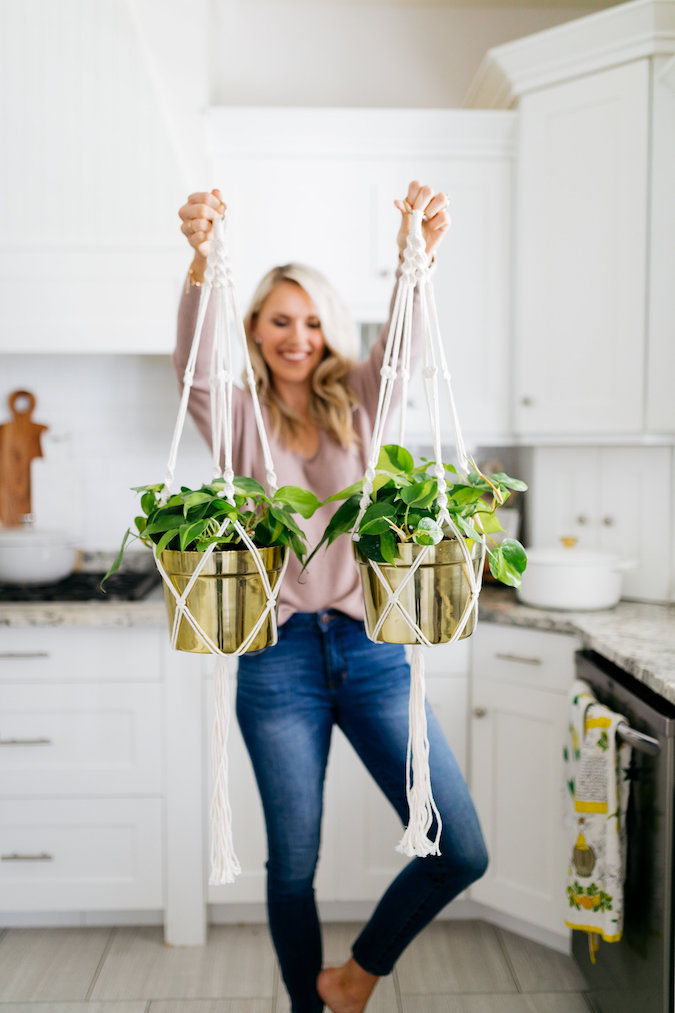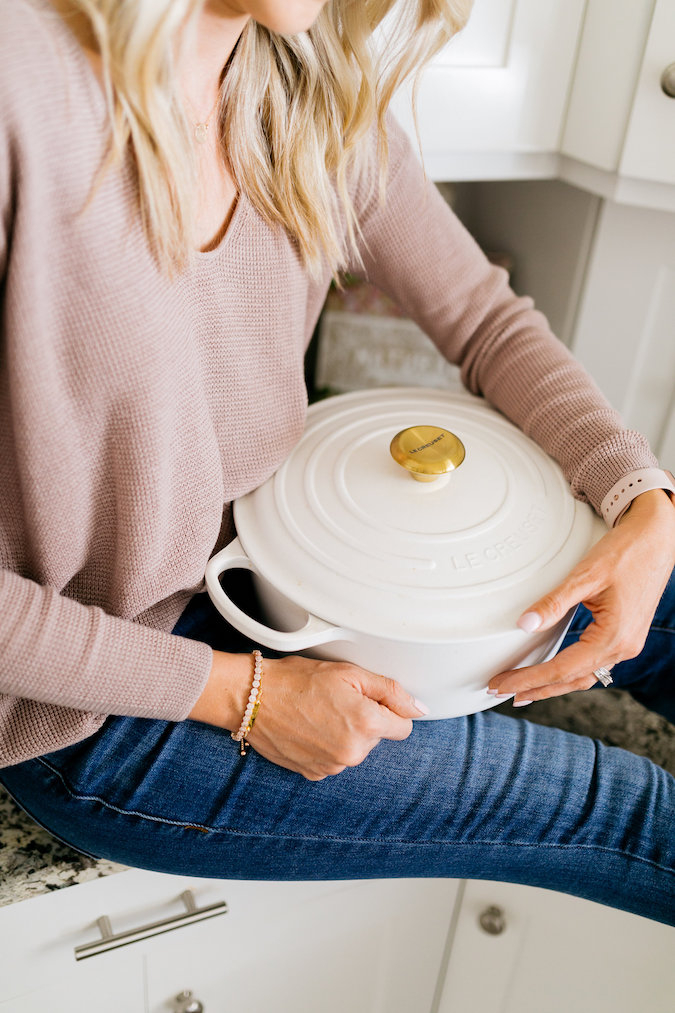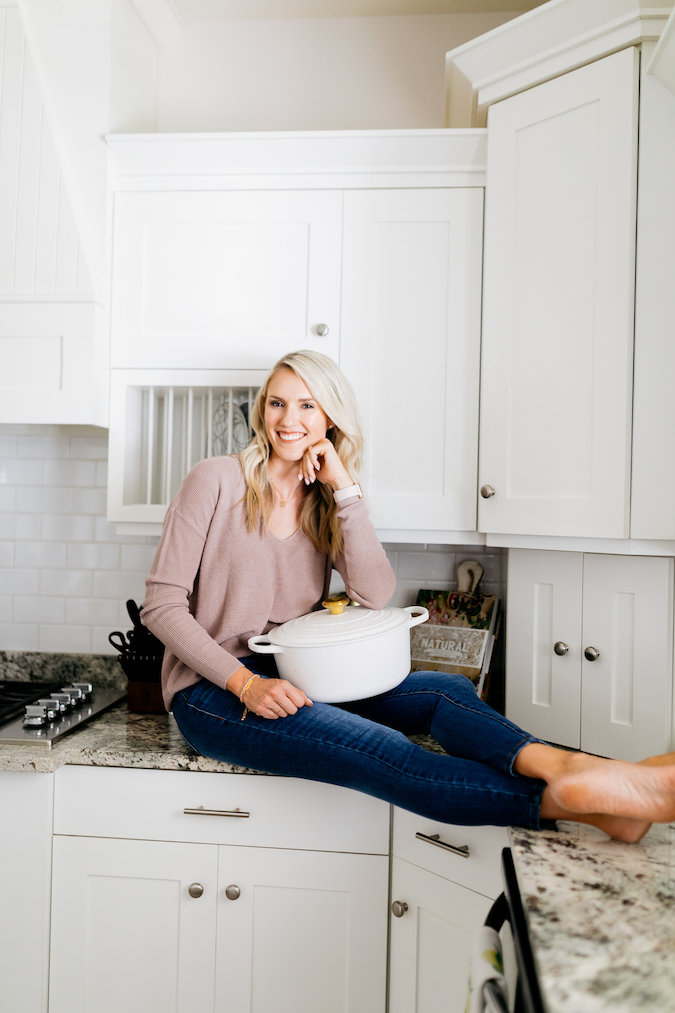 We have been in our house for over 5 years, and I feel like just now I'm really honing into my style and making really mindful choices as to what products I decorate my home with. I want my home decor to reflect my personal style which is happy, bright and with basic colors so that it feels fresh and easy to update. I'm really happy with the new purchases that I made at eBay! eBay has items that you need for anywhere in your house, including your kitchen, for a fraction of the price of many other online stores. Come on into my kitchen, sis, and take a peek at these new items that have really brightened up the space:
My mother-in-law gave me a white Le Creuset dutch oven for my birthday and I love it because it's so beautiful and SO incredibly functional. It distributes the heat evenly over the entire pot so that my meals cook evenly and stay warm in the pot for a long time. I love the gold tones in my kitchen and since I leave the dutch oven on my stove even while I'm not using it since it's so pretty, I wanted to switch out the knob from silver to gold. I bought this knob on eBay, and just that small difference is so pretty and makes me so happy! 

I love to make this bread because it's literally the best, most moist on the inside and crusty on the outside bread you will ever eat, but you have to cook it in a dutch oven, and only one loaf at a time in each dutch oven, so I've needed to buy another dutch oven so I can serve more than one loaf at a time! I just bought this Lodge Dutch oven and it was SUCH a great price for an incredibly high quality dutch oven! It was less expensive than anywhere on the internet by a lot. 

Adding plants to my kitchen has made it feel really fresh and happy. I found a hanging lantern at a boutique last week that I bought, and these macrame plant hangers are so perfect to hang with it in a corner of my kitchen! 
eBay is having an End of Season Sale right now HERE and it's GOOD. Make sure to click here to check out any items that you've had your eye on that you can get for a steal right now! You all know I'm a deal finder, so here's another tip. Bookmark eBay's deal page here and visit it often for incredible deals that are updated all the time. Stock up on the items you know you'll want for next spring and summer. Thinking ahead is the best way to save money!
This post is sponsored by eBay, a brand I love!