Good morning! I hope you had a great weekend! Tyler and I were able to relax A LOT over the past couple of days. In fact, on New Years day we didn't get out of our pj's until 7 pm. At that time we forced ourselves to go to the gym because we knew we wouldn't be able to sleep that night otherwise. I'm normally a go go go type of person, so it was nice to take it easy and recharge my batteries!
Today I found an awesome deal on headphones. This brand, MEElectronics, has over 5,000 reviews on Amazon and the majority of them are very positive so I would say getting these headphones are a safe bet. Tyler has wireless headphones and absolutely loves them. He loves that the wires don't get in the way when he is lifting weights or running. This pair of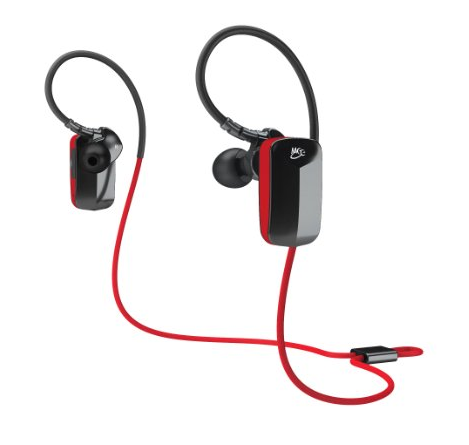 There are also TONS of colors (pink, purple, clear, orange, blue, black) in these
MEElectronics Sport-Fi M6 Noise Isolating In-Ear Headphones with Memory Wire. They are normally $29.99 but today they are $10.99. I personally have to have good music when I am working out and since the gym I go to is so loud (I'm sure yours is too!) it would be nice to have noise cancelling headphones!