Hi, all! Thanks for stopping in! I post the best deals on anything from great shoes to beauty products to furniture. Make sure to come back daily for the best deals on the nicest things + our infertility and now pregnancy journey!

When something works SUPER well for me and I get so excited about it, I like to share it with my friends. You guys are my friends, right? Then I'll share!
Confession: I had never cleaned my makeup brushes before. EVER. I have had some of these makeup brushes since middle school. That's, like, at least 13 years. How old are you in middle school again? I can't remember. But approximately 13 years. 
Can we still be friends? Please? I just didn't really think I needed to. 
There's two things I draw from this:
1) That's disgusting and they should been cleaned long ago. Like long ago. I take such good care of my face. I use a Clarisonic to make sure it gets extremely clean. I use a PMD Personal Microderm so I can keep the fine lines away. I use Estee Lauder DayWear Lotion with SPF because I've tried all kinds of lotions and it's just the best. And then I put brushes all over my face that were dirty! Oops.
2) It's important to buy quality brushes because they last forever. It's pretty impressive that I've had some of these brushes since I started wearing makeup. If you invest in good ones, they will last you for years and years and years. Case in point. 
I got this Bobbi Brown full coverage makeup brush about 8 months ago and I love it. It is extremely high quality. I got it to use with my Bobbi Brown Long-Wear Even Finish Foundation which I highly recommend. I had used a Clinique powder for years but I noticed it would be gone by the end of the day and my face looked washed out. I also use this Bobbi Brown Pot Rouge for lips and cheeks as my blush and the combo of these two last the entire day and fixed my problem! These two new products are actually why I decided that I needed to clean my makeup brushes. They are creams instead of the powders that I had always used and so they stick to the brushes and eventually just get caked on. What was a girl to do?
The Best Way to Clean Makeup Brushes:
THIS IS THE SECRET WEAPON: Ology Pure Castile Soap. You can also buy it in peppermint here. 
This is the absolute BEST price you can get it at 🙂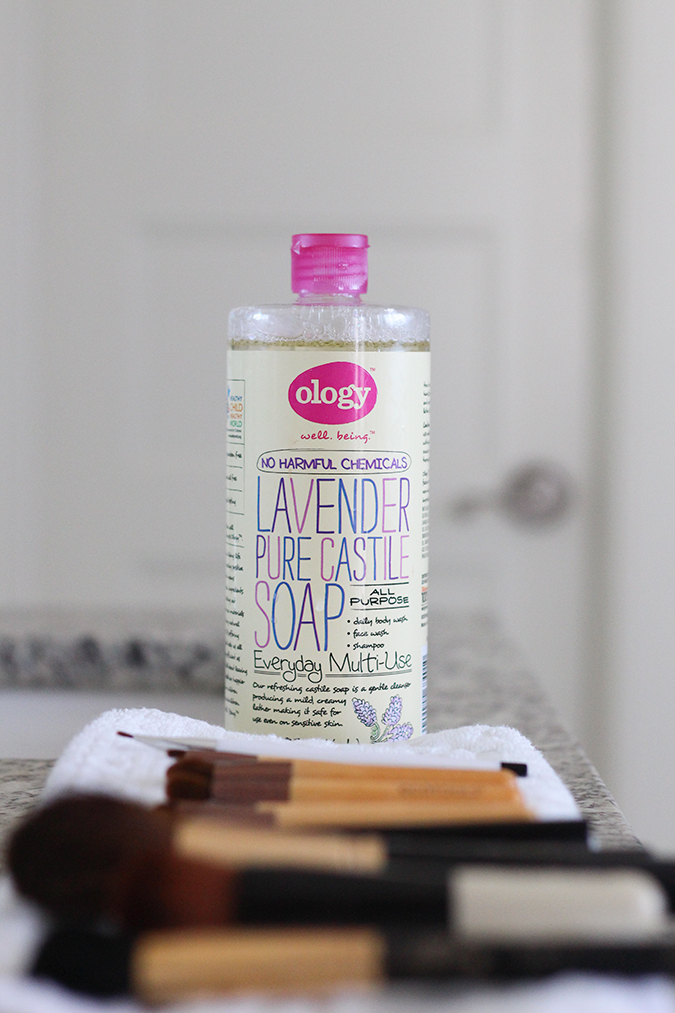 Since I had never cleaned my brushes before, I needed to find someone to help me. An expert. My husband has an awesome cousin named Rachel Harper who just happens to be a makeup artist. She has traveled the country with Bare Minerals doing people's makeup so I knew she would be the best person to ask! I was AMAZED at how well the castile soap worked! I mean, my makeup brushes were CAKED with my Bobbi Brown foundation and rouge. They now look brand new like on the day that I got them. Plus, I have SO much soap left and it will last me a LONG time (literally years) so I think this is the best deal on cleaning your makeup brushes as well!
STEPS TO CLEAN YOUR MAKEUP BRUSHES:
1. Over your bathroom sink, run some water over your makeup brush.
2. Pour a few drops of soap directly onto your makeup brush, then using your palm, swirl your makeup brush in a circular motion over your palm so the soap starts to foam.
3. Rinse the soap and makeup off in a stream of water, and repeat step 2 until the makeup is all gone!
4. Swirl the brush in a circular motion onto a soft towel, until it's mostly dry. 
5. To dry, place the brush into a jar or other container where it can dry facing upward with the bristles not touching anything.
6. Done! You'll have the cleanest makeup brushes around!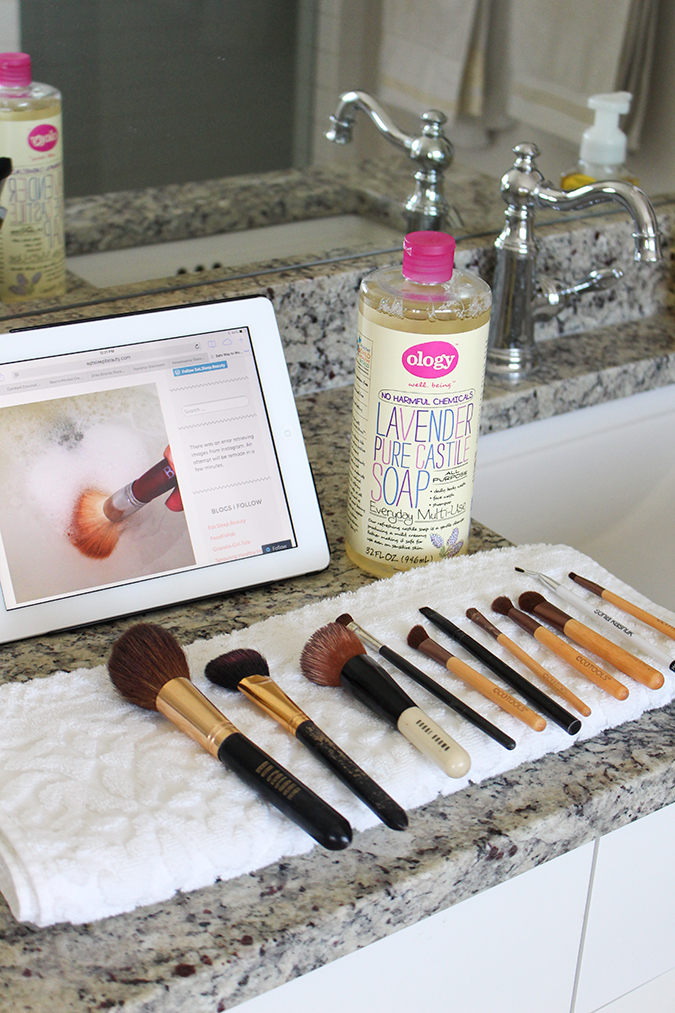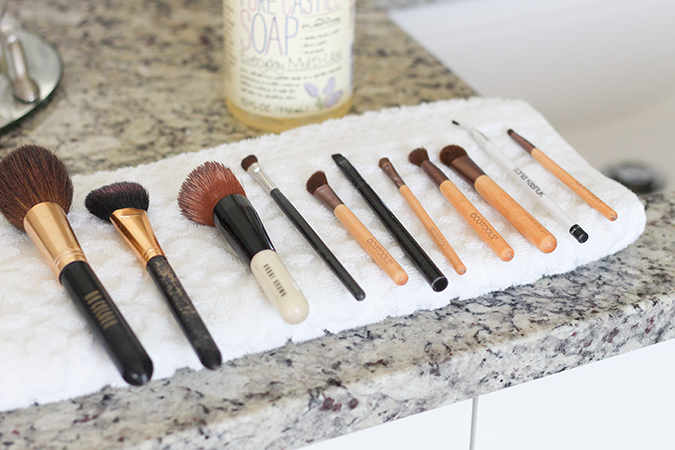 Makeup Brushes – Before:
After cleaning my makeup brushes! I am still amazed!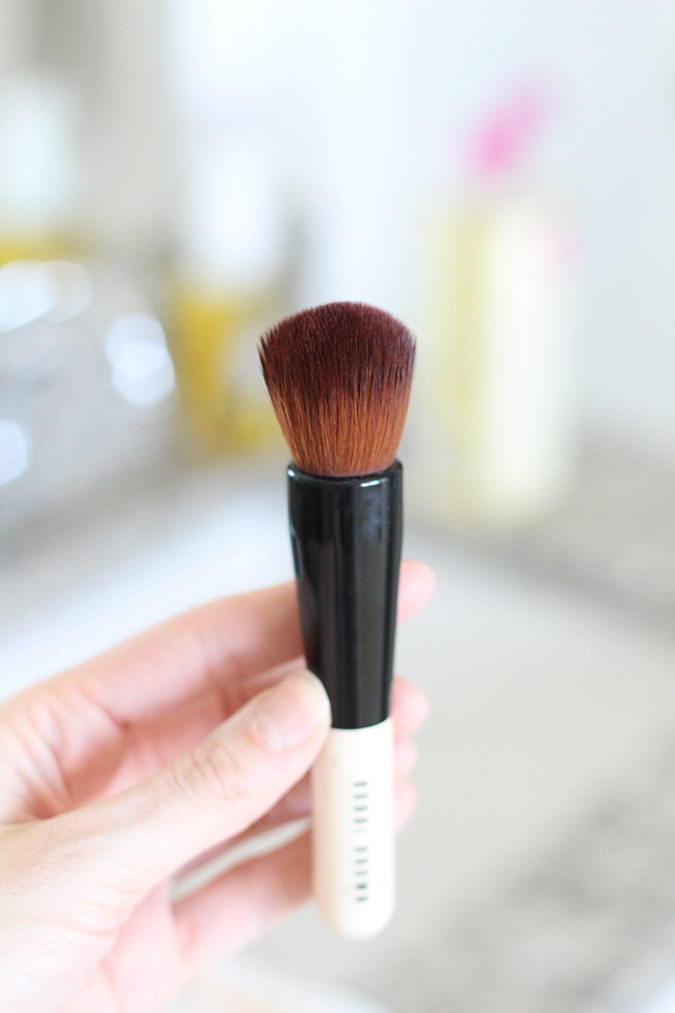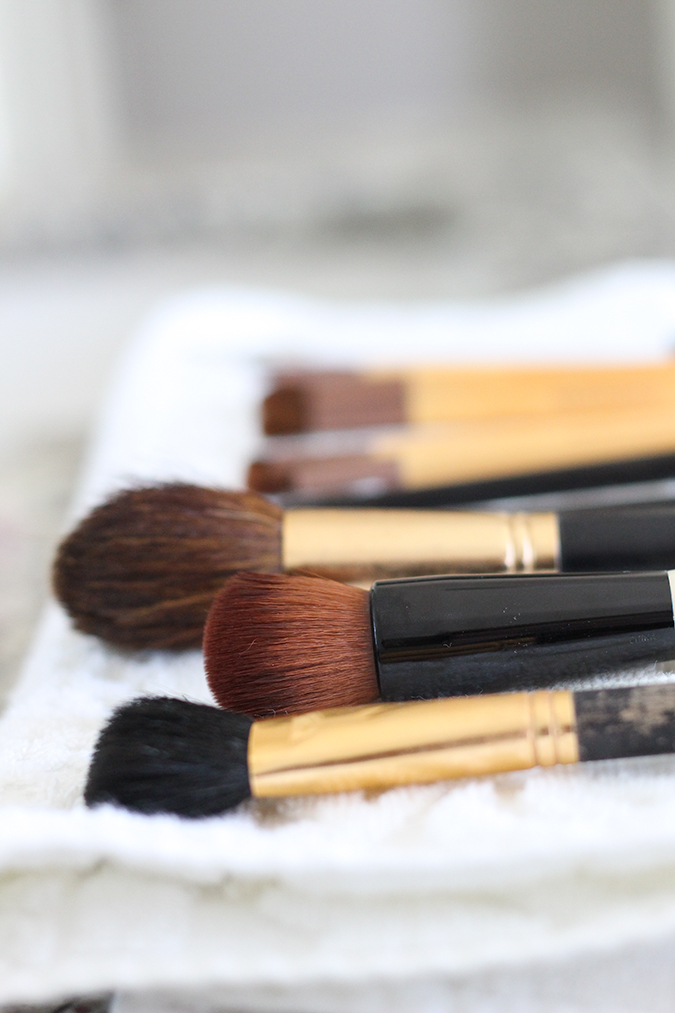 Here's to the cleanest brushes around!
UPDATE: I mixed this Castile Soap with some water in a bowl to clean out some lip balm from my carpet and it worked SO well. It cuts out greasy things amazingly well!
If you love this best way to clean makeup brushes, you will also love these posts:
The 4 Best Eye Makeup Products you Need!!
How to Curl Long Hair FAST and Keep Hair Healthy
How to do Gel Nails at Home
My Absolute Favorite Skincare That has Changed my Skin