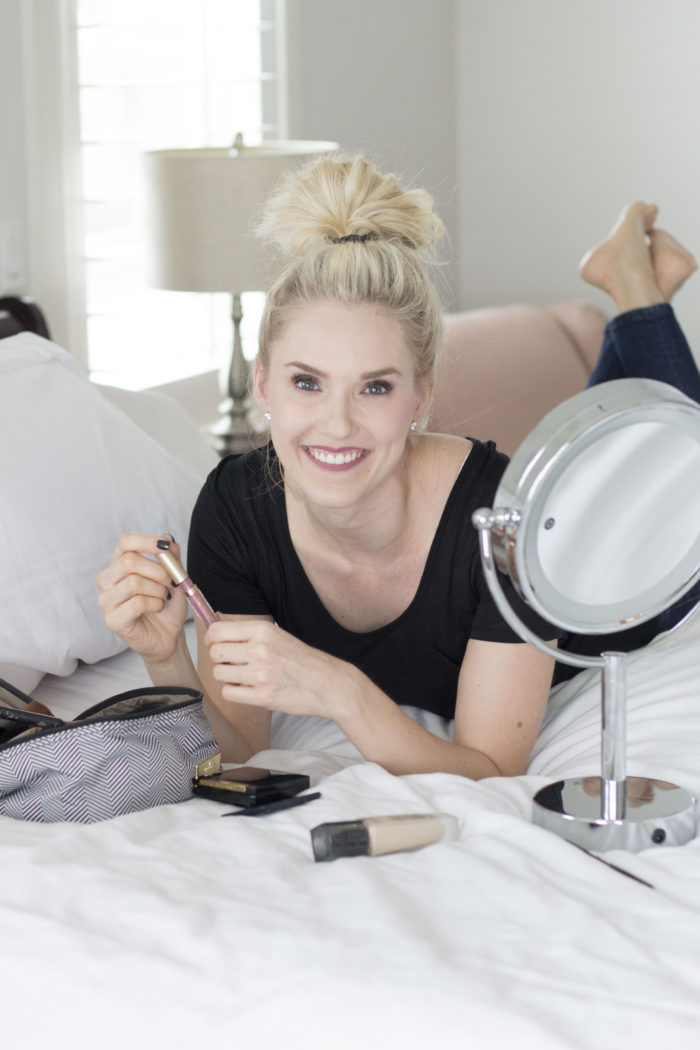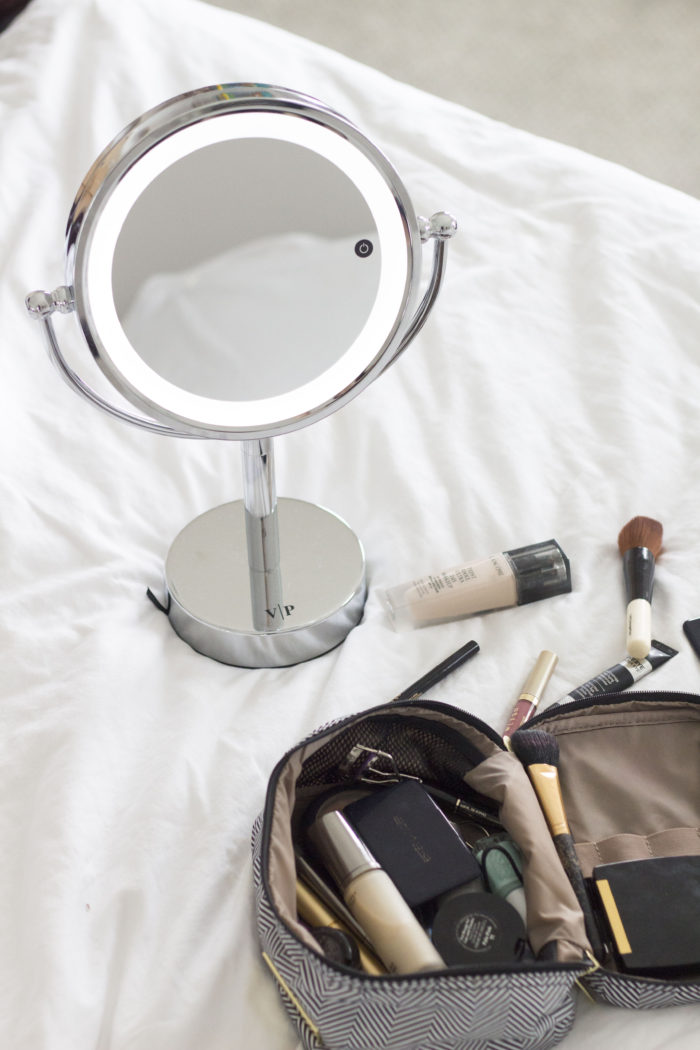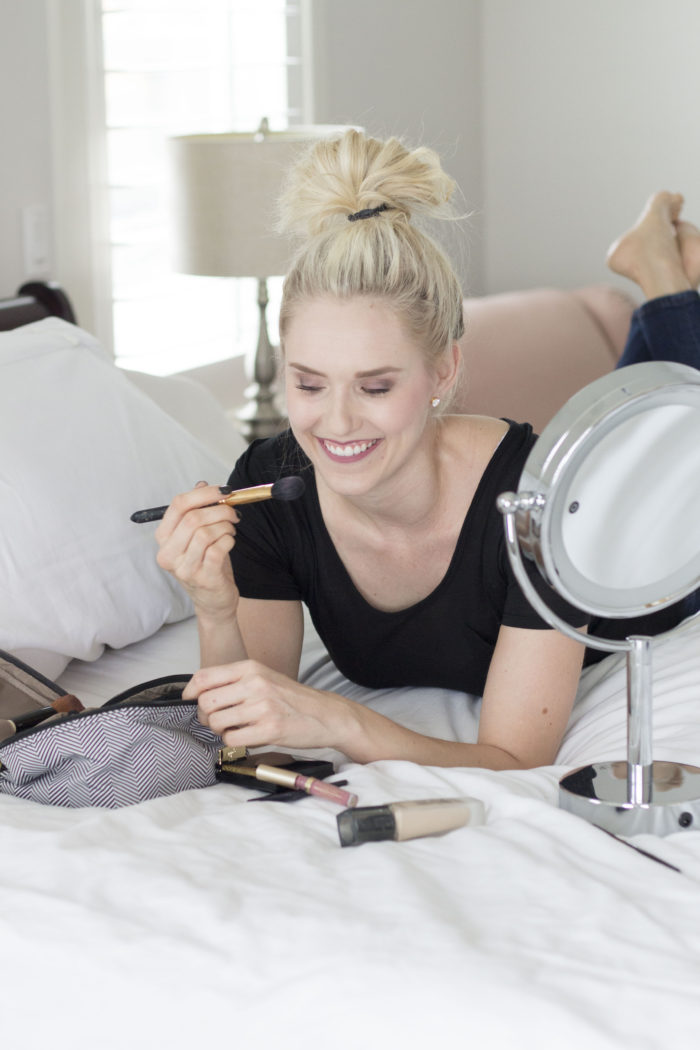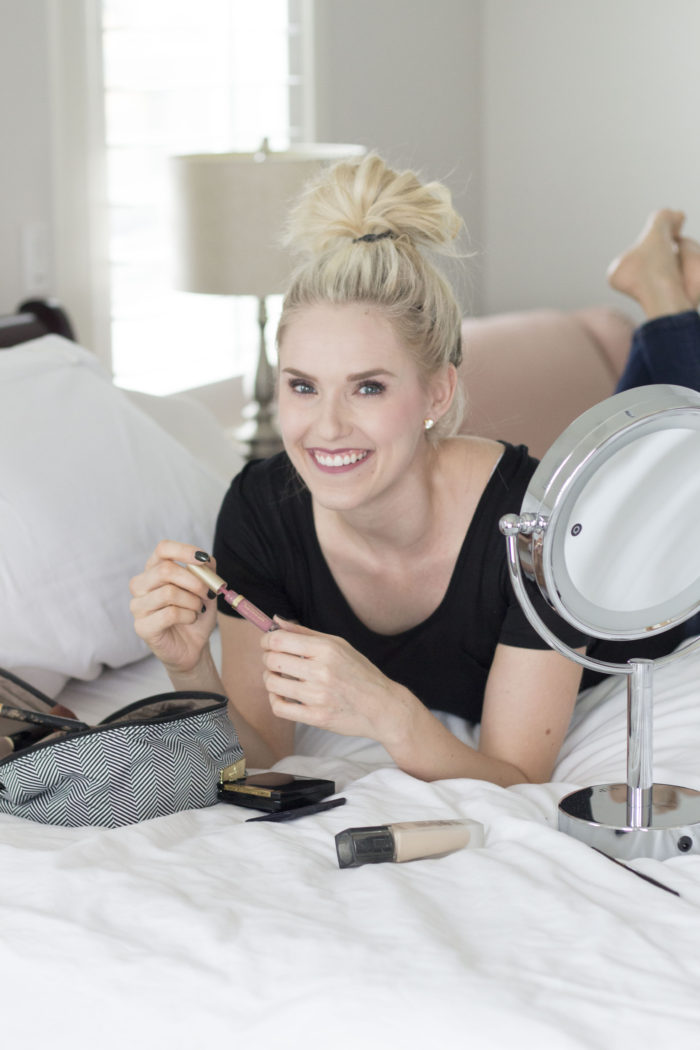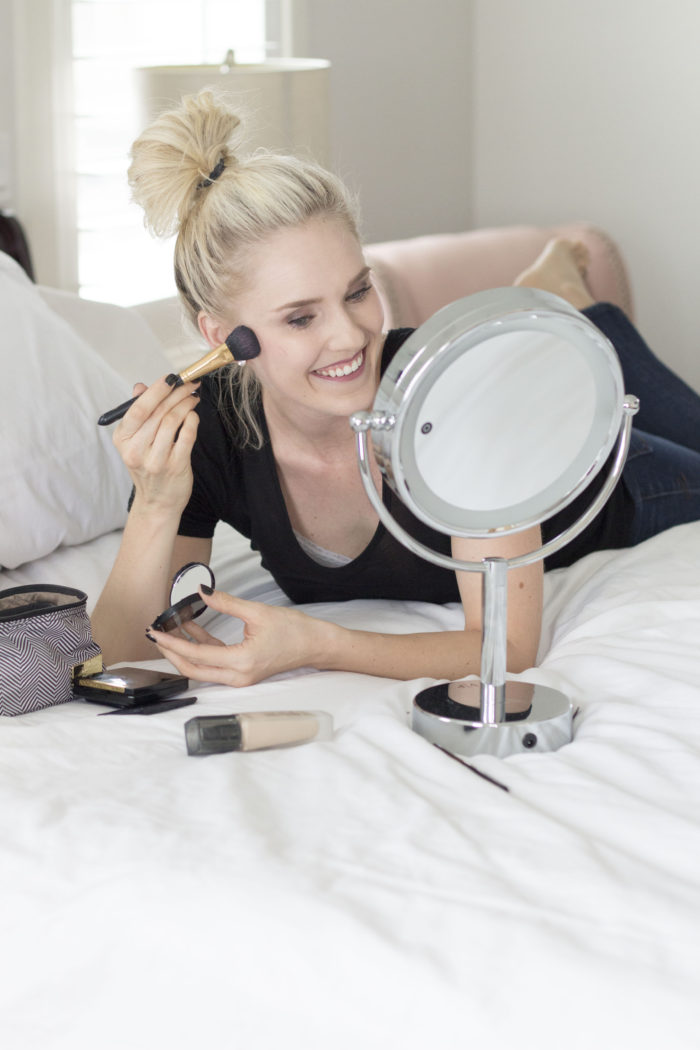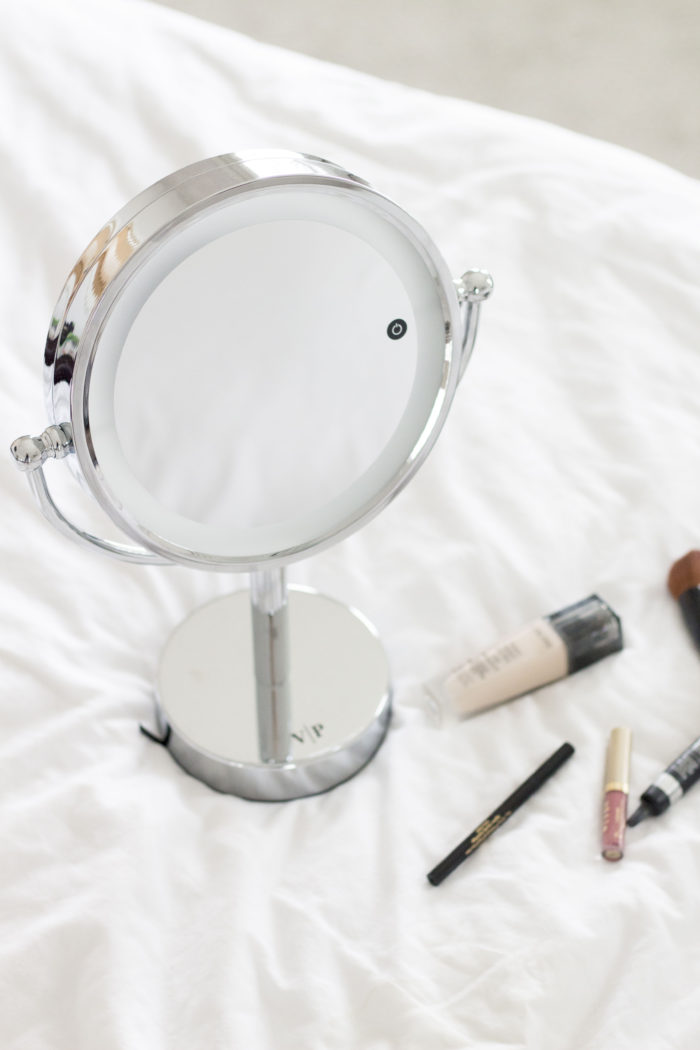 Welp, as you can see, this isn't a hair tutorial. I mean, I know I had you fooled for a minute there.
I have had quite a few requests for a makeup tutorial, so I put one together! It's super high class in a studio with a great background and amazing lighting…
Um…
This makeup magnifying mirror has been my new favorite way to put on makeup!! I LOVE that it lights up to give me good lighting wherever I'm at. I also love that it magnifies 7x on one side. I use that side when I am plucking my eyebrows or doing a little zit or blackhead maintenance. Use code jpgleam to get 50% off at checkout here!!
Here are the products that I LOVE! I've tested out many over the years and these are the products that I keep coming back to over and over again. You might also want to check out my exclusively eye makeup and product tutorial here as well and the 4 products that have changed my LIFE. Dramatic, yet true all at the same time.
All products are linked below!

If you only want to invest in a few products right now, I marked the absolute biggest game changers with "MUST HAVE" so you know my favorites. These are the makeup products that are incredible and I think irreplaceable by other products!!
Magnifying Mirror: Vanity Planet (MUST HAVE) – use code jpgleam to get 50% off!!!
Matte Face Primer: Benefit the Porefessional
Eyeshadow Primer Potion (MUST HAVE): Urban Decay
Eyeshadow Palette: Naked3 (I couldn't find my exact same colors but this palette looks incredible. I need it now!)
Black Eyeshadow: MAC (Black Tied)
Stay All Day Lipgloss: Stila
Eyelash Serum (MUST HAVE): Babe Lash
Blush: Bobbi Brown (Pale Pink)
24 Hour Foundation: Lancome
Powder: Lancome
Eyebrow Powder Duo: Anastasia (Taupe)
Brow Brush: Anastasia
Under Eye Concealer (MUST HAVE): IT Cosmetics (Medium)
Full Coverage Foundation Brush: Bobbi Brown
Eyelash Curler (MUST HAVE): Tweezerman
Eyeliner (MUST HAVE): Stila
Mascara: Lancome
(Click on each item to take you to shop!)

DON'T FORGET THE HUGE NORDSTROM SALE GOING ON RIGHT NOW!