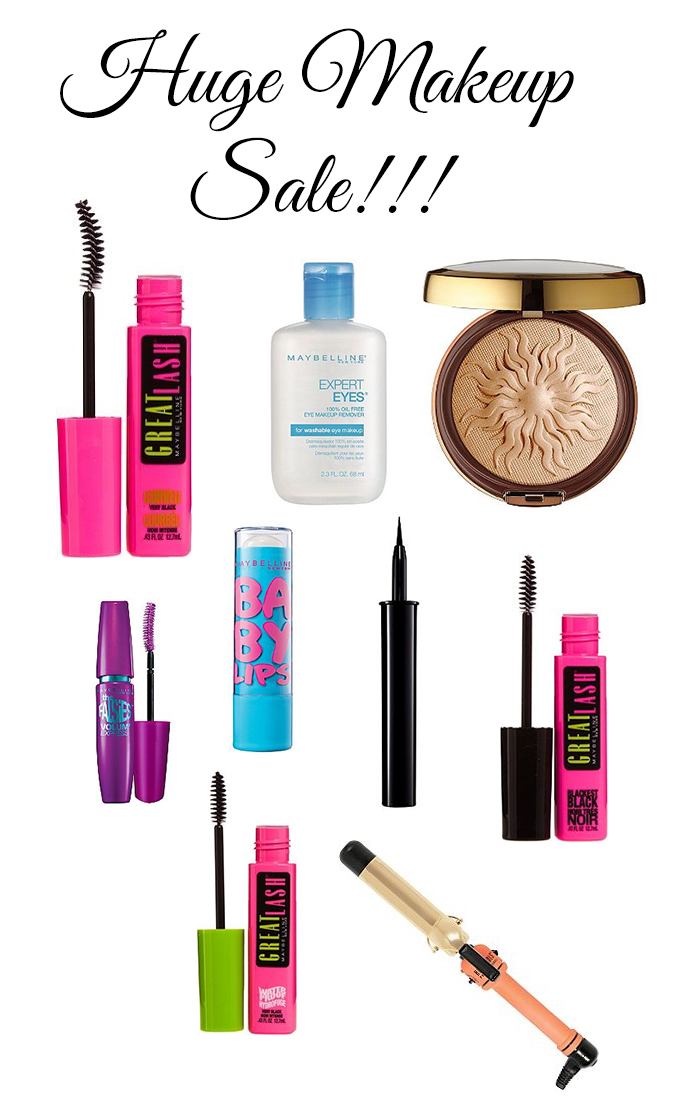 I found a HUGE makeup sale today….the kind that you want to stock up on your favorite mascara – like buy 10 of them!!! Get 40% off Maybelline, Revlon, Physician's Formula and Almay makeup favorites!!
That means that the Great Lash Mascara that so many people use is $3.59 instead of $5.99! There are different options like the curved brush, waterproof, etc. My favorite drug store mascara is the Falsies (purple tube above) which is $4.19, normally $6.99! The Baby Lips lip balm is $2.69, reg. $4.49!!
Oh, and my FAVORITE curling iron of ALL TIME is $10 off today. Hot Tools curling irons are the best. They come in lots of fun neon colors too that you can choose from. I accidentally left mine in Texas in the hotel a month ago so I pulled out my old curling iron and it was not the same. It didn't get hot enough and my hair was super flat. If you haven't tried a Hot Tools curling iron, you are missing out sister. And I don't want you to miss out!