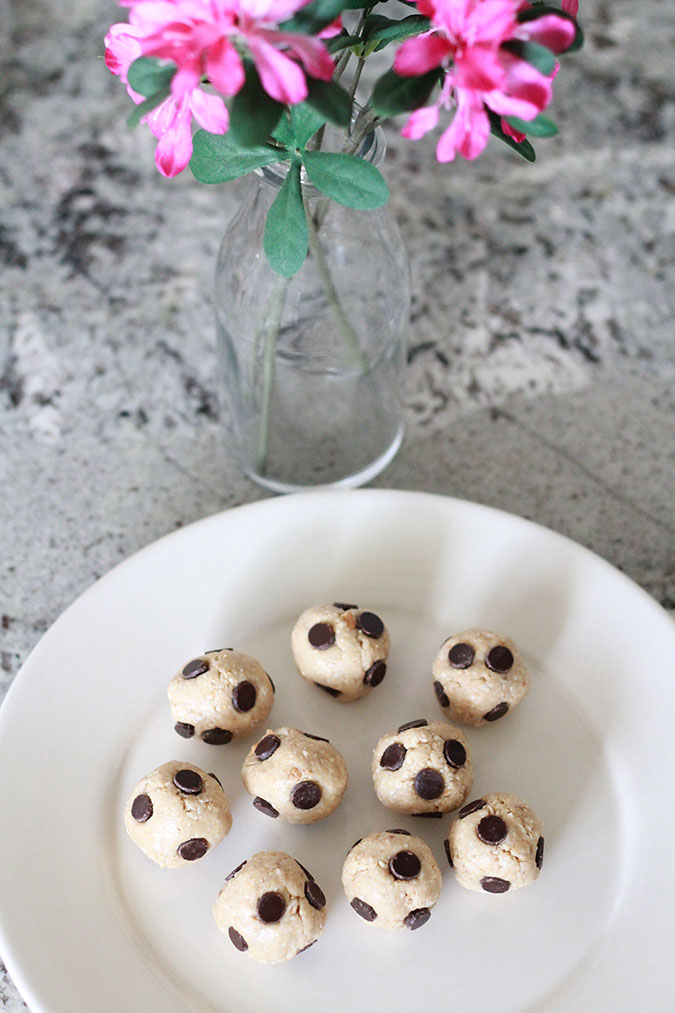 I love a tasty treat that you don't feel sick after eating. These cookie dough bites are really tasty and satisfying without all of the processed sugar like normal cookie dough. Plus they don't have eggs in them so you aren't at risk of getting salmonella poisoning which is always a plus in my book.
Bites of cashew, oats and chocolate make this treat satisfying and healthier for you
1 Tablespoon agave nectar
1/4 cup dark chocolate chips
1. Grind cashews and oats into a fine flour in a food processor or blender. I used my trusty Blendtec of course.
2. Add honey and agave nectar, then blend until the mixture forms a ball in your blender.
3. Roll dough into bite sized balls then stick the chocolate chips into the dough. This is easier than adding the chocolate chips to the mixture because you can evening distribute the chocolate chips into each bite.
4. Store in the refrigerator.